"Flora and Son," a 2023 musical comedy-drama film, transports you to a magical universe where love, music, and self-discovery are reflected to their fullest. The film, which was written and directed by the gifted John Carney, stars Eve Hewson, Joseph Gordon-Levitt, Jack Reynor, and Orén Kinlan. With its world premiere at the esteemed Sundance Film Festival in 2023, "Flora and Son" tells a story of resiliency, atonement, and the transformational power of music.
In the movie, we meet Dublin-based single mother Flora, whose life takes an unexpected turn when she tries to get in touch with her son Max (Orén Kinlan), whom she is alienated from. Flora sets out on a journey with an ancient guitar, an online guitar instructor from Los Angeles, and the realization that sometimes the most unexpected places can bring salvation when faced with the difficulties posed by Max's rebellious behavior.
Flora and Son (2023) Movie Plot
"Flora and Son" is a story that takes place in the colorful streets of Dublin. It introduces us to Flora (Eve Hewson), a single mother dealing with the difficulties of parenting her wayward teenage son, Max. Flora's encounter in the pub opens the film, laying the groundwork for a tale that combines love, music, and the complexity of family connections.
Flora, frustrated by Max's deviant actions, goes to the Gardaí for advice, and they advise her to find a constructive way for Max to release his energy. Flora's accidental discovery of an ancient guitar in the trash sets off a series of events that will completely change their life. Flora, played by Eve Hewson, finds herself struggling to deal with the pressures of her nonconformist lifestyle when she comes up with the notion of rekindling Max's love of music.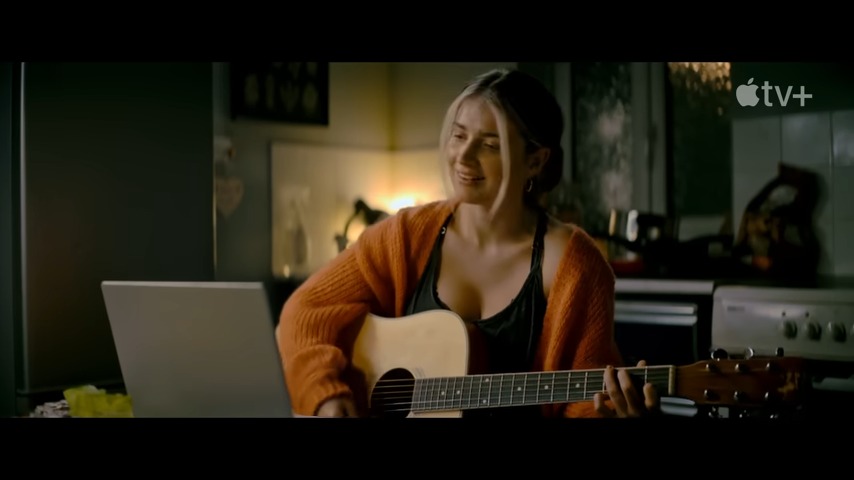 The first few moments show Flora trying to get in touch with her son who she is estranged from. Max personifies the stereotypical image of a disobedient adolescent who is unaffected by authorities. Their tense relationship is depicted in the film in a striking way, with Flora trying to mend fences by exposing Max to the world of music. When Flora finds a broken and dusty guitar on the side of the road while returning from a nanny job, the story takes an intriguing turn.
This seemingly trivial discovery ends up being the impetus for transformation. Flora makes the decision to fix the guitar, making it maybe Max's lifeline. The scenes that follow examine the turbulent relationship between the mother and son, interspersed with a furious dispute driven by their mutual alienation. In the film, Flora helps Max rediscover his love of music, capturing the simple yet meaningful moments that characterize their relationship.
When Flora gives Max the guitar after fixing it, the narrative takes a touching turn. A personality conflict breaks out, which is nothing new for the two characters who have become used to conflict. But even in the midst of conflict, there's always room for harmony, because the guitar becomes a representation of hope and healing.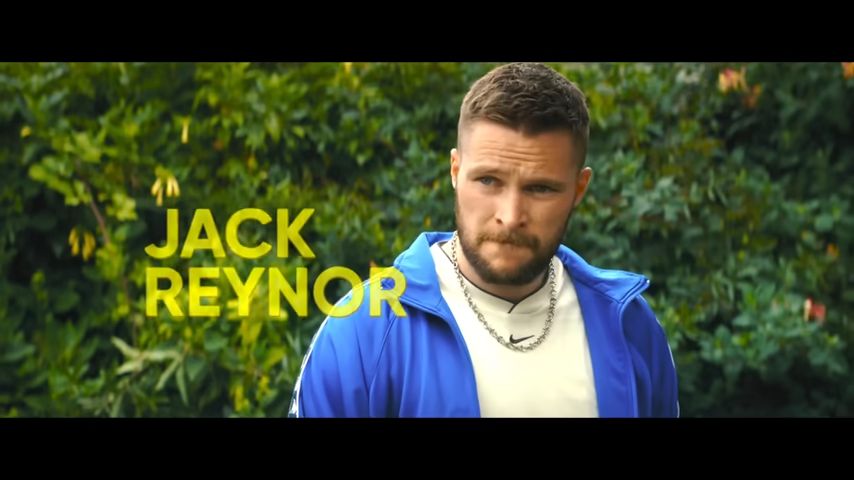 There is more to Flora's journey than just being a mother. In a touching scene, she takes Max to the house of his father Ian (Jack Reynor), allowing her to relive her past. The story gains complexity when it becomes clear that Ian was formerly a musician, emphasizing themes of time passing and unfulfilled dreams. As Flora struggles with her own goals outside of parenthood, this subplot adds another level of complexity to the movie.
Flora's interactions with her buddy and mysterious guitar teacher, Jeff (Joseph Gordon-Levitt), develop her character as the story goes on. The film deftly strikes a mix between humor and profundity as it examines Flora's quest for self-awareness and development. The lighter concerns discussed in the story are juxtaposed with lighter moments of humor and intimacy in the sequences starring Joseph Gordon-Levitt as Jeff.
The main storyline tracks Flora and Max as they set out on a musical adventure together. The movie shows how they work together to make music, which turns into a means of communication and healing. The story deftly handles the nuances of familial dynamics, showing Max and Flora's transition from conflict to a hesitant but significant peace.
Flora and Son 2023 Movie Ending Explained!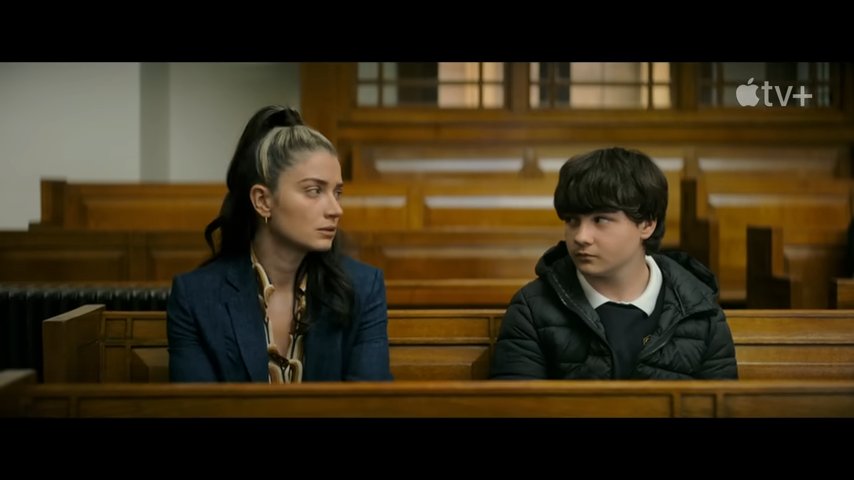 As Flora and Max face the repercussions of their decisions, the "Flora and Son" conclusion sends us on an emotional rollercoaster. The police are observing Max, a young offender, and are forewarning him about the possible course of his life. The struggle of a mother trying to steer her kid away from a hazardous path is poignantly depicted in the movie.
The story becomes more intricate after Flora meets Jeff, an internet guitar instructor. Their conversations, which are both tragic and hilarious at times, shed light on Flora's quest for something more in life. The film deftly handles the complexities of Flora's psychological development while entwining her attempts to communicate with Max via music, which is a universal language.
It all changes when Max, who at first seems cold and uninterested, starts writing songs on his laptop and shows off his musical ability. In response, the mother and son work together to overcome their tense relationship. Ingenious themes of atonement and second chances are deftly explored in the movie, as Flora and Max discover comfort and a connection via music.
Despite being bittersweet, the conclusion exudes optimism. Max's activities have legal ramifications, which forces Flora to reevaluate her values and decisions. The movie recognizes that not all issues can be easily fixed and handles the intricacies of their relationship with care. Nevertheless, it gives viewers hope and the conviction that Flora and Max are moving in the direction of acceptance and understanding despite their obstacles.
Conclusion
"Flora and Son" is a monument to the human spirit's tenacity and the transformational power of music. The movie asks viewers to consider family dynamics, pursuing one's hobbies, and the value of second chances as Flora and Max negotiate the ups and downs of their turbulent relationship.
The film concludes with a moving message: even in the midst of hardship, family ties and music's ability to heal may result in real moments of understanding and connection. A poetic examination of the human condition, "Flora and Son" is more than just a film—it's a symphony of feelings that lingers long after the last credits have rolled.
Whether you enjoy musical dramas or are just drawn to tales of redemption and personal development, "Flora and Son" is a compelling cinematic experience that leaves a lasting impression on viewers' hearts. Take a seat, let the melodies engross you, and allow "Flora and Son" to transport you to a world of love, grief, and the timeless power of song.