In the first season of Fire Country, we follow the journey of a group of firefighters as they battle blazes and navigate the challenges of their personal lives. On tonight's episode of Fire Country, season 1 episode 20 titled "At the End of My Rope", viewers were given an overview of Walter Leone, the father of Vince (Billy Burke) and Luke (Michael Trucco). As we delve deeper into the world of the Leone family, one thing becomes abundantly clear – their dynamic is anything but simple.  In this episode tensions reach a boiling point as Bode (Max Thieriot) and Sleeper (Grant Harvey) clash, putting Bode's freedom in jeopardy. Is it possible that the events of Fire Country 1×20 marked Sleeper's final appearance in the show?  Continue reading at tvacute.com for an in-depth analysis of everything that took place in Fire Country Episode 20, to get all the information you need.
Fire Country Episode 22 Recap: Explained!
Fire Country Episode 21 [Backfire] Directed by Max Thieriot
Fire Country Episode 20 Recap
As a difficulty, Sleeper (Harvey) has arrived at Fire Camp. He planned to get even with Bode. Once upon a time, Bode was his trusted associate behind bars. They used to be co-managers of the company. He complied with all of Sleeper's demands until finally, the two of them had a falling out. Perhaps Bode's decision to stop using drugs played a role. Bode is an active drug user. Sleeper was also a major obstacle in his long journey to sobriety. His old drug supplier was Sleeper. Now he's selling those substances to his fellow inmates at Fire Camp. And now he's putting together a new team. Things at Fire Camp had been going swimmingly until he showed up. All of them seemed to be improving. They were all lifesavers, but when Sleeper brought in some cocaine, it was as if they stopped caring about getting out of jail early.
They were willingly putting their own safety in Sleeper's hands. Their existence. He grabbed over immediately, and Bode was helpless to stop him. Bode's approach to Freddy was failing because Sleeper already had too much information about him. He was aware that Freddy was watching him. He played with them all the time, he just let them think they were winning. Bode's interruption put an end to Sleeper's teasing of Freddy. Bode attempted to persuade Sleeper to give up his drug dealing. Freddy's nightly phone contact with his daughter, which Sleeper admitted he was ready to take away, was one of the many new privileges Sleeper introduced.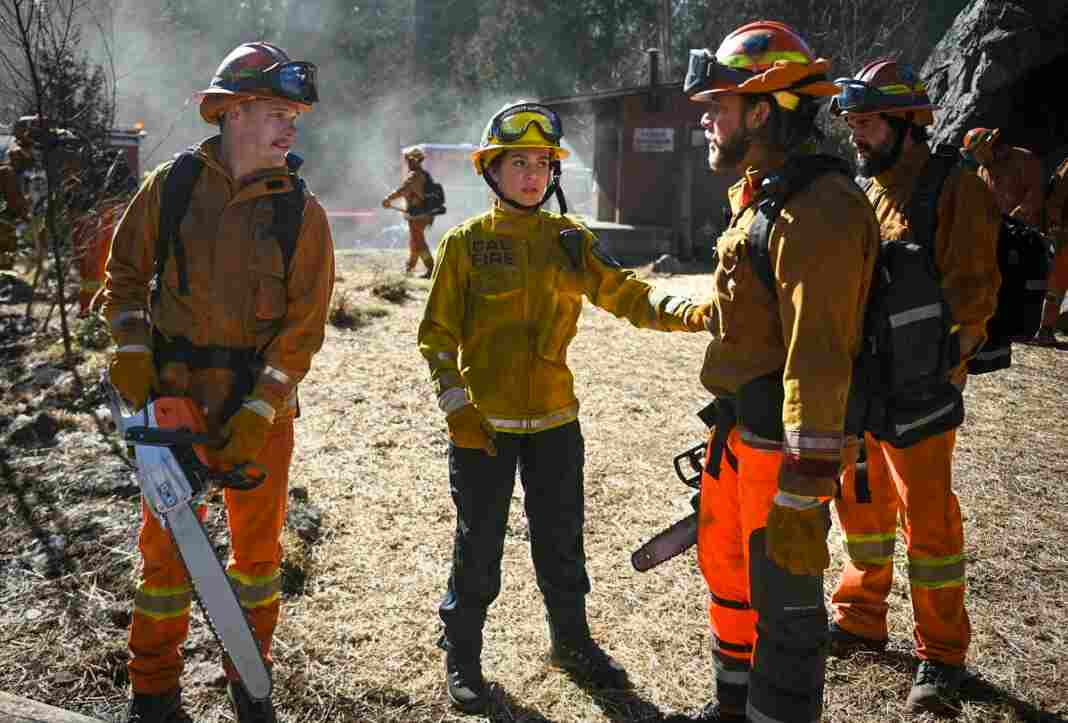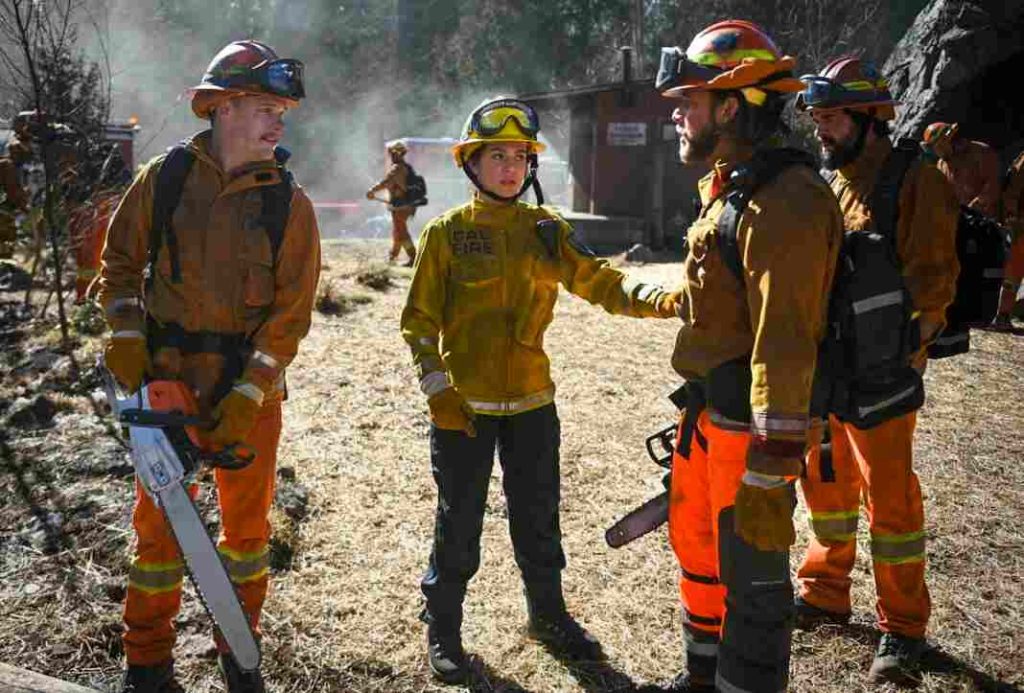 Similarly, Sleeper has chosen to be a nuisance during phone calls. Bode was clearly committed to the fire department. He intended to do so because of this. Sleeper did not learn how to use a chainsaw, but at fire camp, he stole one from a more seasoned participant just to see how Bode would react to it. Bode attempted to intervene. To get back at him, Sleeper used the chainsaw to slice at him. As Sleeper gained popularity, Bode, who had been injured, was being treated by Gabriella (Stephanie Arcila). Sleeper has witnessed his new group of followers beat up Bode. He was plotting an overthrow. Neither his lack of training nor the fact that people's lives were on the line bothered him in the least. Because of their disagreement, he intended to ruin Bode's life. He also said that Bode's family will suffer for any information given to Manny by Bode.
Bode is the only one who has divulged any information to Gabriella. Because he had pledged to keep her away from prison politics, he didn't fill her in on much. He recently disclosed to her that narcotics were present at the camp, at which point she advised him to give his full attention to leaving. Release on parole. He made an effort to abandon his prison mentality at her urging. He made an effort to find a happy medium. When was the last time you guys got drug tested? he inquired of Manny. The cost of conducting such testing has contributed to the delay. Bode had Manny assume anything was up because he wouldn't have authorized payment for it if Manny hadn't had suspicions.
Upon returning to camp, Manny had the Fire Camp subjected to random drug testing. The test was designed to be a shock. Even though Bode was teetering on the edge of the law, he did not formally report anyone. He joined the rest of the firefighters in Fire Camp, while the others stayed behind. They were dispatched to rescue a group of Girl Scouts who had become trapped in a mine. Over a century ago, the mine produced gold. It's likely the girls were merely curious. They became disoriented and lost in the mine, which soon began to collapse.
Fire Country Episode 20 Recap: What happened to Vince's dad?
There was a visit from Vince's relatives. His dad Walter Leone (Jeff Fahey) was reluctant to get a hip replacement until he talked him into it. He's had several pretty bad tumbles recently. As a jerk, he was not much better. He was a former firefighter who enjoyed pitting his sons against one another. Those mines were familiar territory for him. He mentioned a hidden exit that the miners would use to sneak out for a cigarette break. He used to be a firefighter, but it's been a while so he didn't realize the back escape had been concreted over. In order to save the girls, the fire department had to tear down the wall, and Sharon (Diane Farr) had to direct them there.
After the females entered the cave, Jake (Jordan Calloway) and Eve (Jules Latimer) followed. Since the cave had automatically sealed following their entrance, the only way out was to blow a hole in the cave's concrete wall using explosives. All of the girls need urgent medical attention. One person experienced shock due to diabetes. Their final option was to use explosives. They used explosives to break through the hard surface and free the girls. Upon learning what her father-in-law stated to her son, Sharon ran to her husband's side and yelled at him.
He tossed Vince's infidelity back in Vince's face. Vince's daughter had recently died. When he needed support, Vince turned to his father, who began taking him out drinking every night until Vince kissed a total stranger. Simply put, they kissed. Immediately, Vince shared the news with Sharon. She had already forgiven him, and she was sick of Walter rubbing it in Vince's face. When his boys made mistakes, Walter became very harsh with them. Both of of his sons were emotionally stunted as a result of his refusal to love them if they weren't ideal. Vince was worried that he might mess up. Luke, his sibling, was too risk-averse to try anything new. This is why Luke never settled down and started a family. Injuring his offspring was Walter's worst mistake. He no longer had permission to do that, and Sharon was there to tell him as much.
Also, Bode discovered the drugs that Sleeper had planted on Freddy, and he eventually gave them to Manny. He revealed to Manny that Sleeper has smuggled drugs inside the facility. Sleeper has been taken into custody. They put him back in jail. He told Bode with his last breath that he would have his vengeance. It's highly probable that he'll devise a plan to return and wreak even more havoc.  As the camera pans in on him, we see the worry etched on his face. Sleeper could still pose a threat, even from a distance. Thankfully, Eve was getting closer to collecting evidence that would exonerate Freddy of the crime for which he stands accused.