In the pulse-pounding "Fear the Walking Dead" Season 8 Episode 10 titled 'Keeping Her Alive", the narrative takes a thrilling turn, weaving a tale of survival, betrayal, and the ever-present threat of the undead. As the series hurtles towards its conclusion, this episode serves as a crucial juncture, unraveling the complex web of relationships and motives that define the post-apocalyptic world. (tvacute.com) explores the crucial elements of Fear the Walking Dead season 8, episode 8, as well as the devastating events that took place in that episode.
'Fear the Walking Dead' S08E10 plays Motley Cue's "Live Wire"
'Fear the Walking Dead' Season 8 Episode 10 Recap
Season 8 Episode 10's gripping story revolves around Tracy, Troy's daughter, as Fear the Walking Dead speeds toward its series end. Tracy (Antonella Rose) is shared amongst characters throughout the episode, much like a note in a high school classroom. In an attempt to return Tracy to her father, Troy Otto (Daniel Sharman), in exchange for guarantees that he won't attack PADRE, the island at the core of their struggles, June(Jenna Elfman), Dwight (Austin Amelio), Sherry (Christine Evangelista), and others gain custody of her from Victor Strand (Colman Domingo).
Tracy finds herself back under Vic Strand's influence as the complex dance of friendships and betrayals unfolds. Tracy's fortitude even with her hands bound is demonstrated when she and Vic Strand dive off a boat and swim to shore after Tracy has taken off her blindfold. Madison Madison Clark (Kim Dickens), the unwavering survivor, is currently searching for her zombie daughter, Alicia Clark (Alycia Debnam-Carey), who is destroying walkers with her go-to sledgehammer.
Between competing allegiances and the need to protect oneself, Tracy makes Madison an important offer. She offers to guide Madison to the spot where Troy has hidden Alicia in an attempt to save herself. When they need transportation for their journey, the drama takes an unexpected turn and brings them to Luciana's petrol station—a convenient stop in this post-apocalyptic world.
Madison and Strand go on a miserable journey with Lucy and Daniel Salazar (Rubén Blades) along for the ride, with Daniel having hidden agendas. Strand discovers Daniel's actual motivation, which is to get revenge on Troy for Ofelia's passing by using Tracy. Victor Strand is thrown from the automobile by a bullet during the mayhem, but he is saved by a group of survivors who strangely resemble Alicia and use her likeness as a symbol of hope.
Madison and Daniel are taken by Tracy to a terrifying discovery: a herd of walkers who had become frozen in Georgia mud, with Alicia purportedly among them. But when it turns out that Tracy's mother Lyn is actually the one-armed walker mistaken for Alicia, the much-anticipated reunion takes a sinister turn. Layers are added to the story by the complexity of retribution and guilt, which highlight the difficulties of surviving in a world overrun by zombies.
Upon Troy and his group's arrival at Luciana's petrol station, the episode unexpectedly deviates off-screen into a large-scale gunfight that claims the lives of numerous unidentified characters. The difficulties in defining a distinct opponent in this post-apocalyptic setting become apparent, making it difficult to distinguish between heroes and villains.
Fear the Walking Dead Season 8 Finale Recap: Who Died?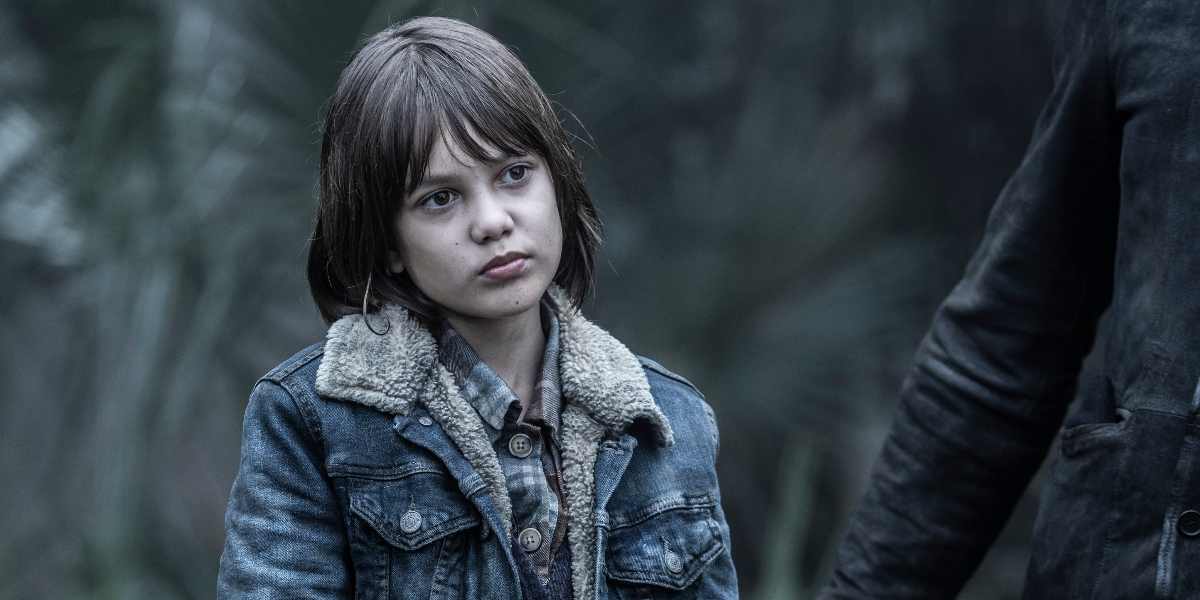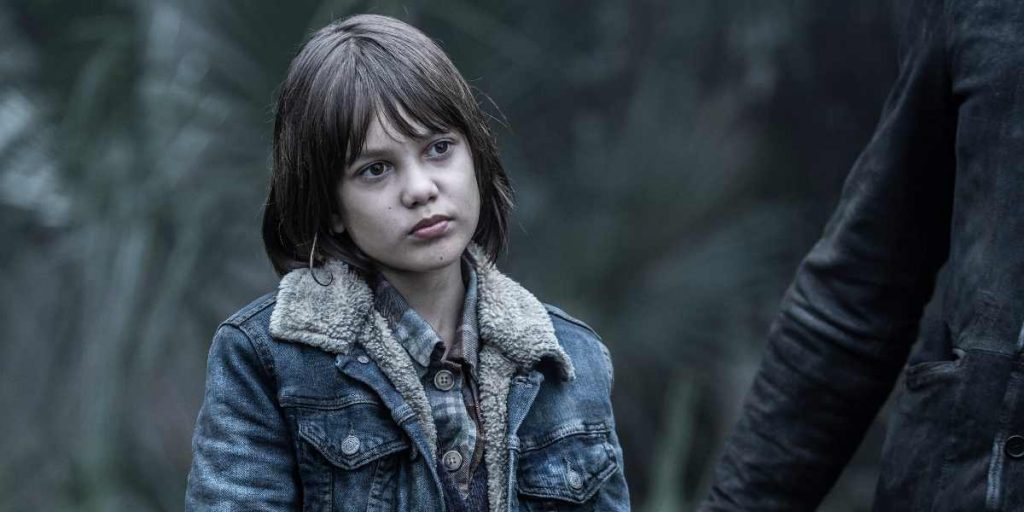 In the last minutes of the show, Madison and Daniel discuss Tracy's terrible fate and debate tying her to a tree so she can confront the walkers. But in a startling act of redemption, Strand steps in and objects to this plan of action. He claims that this isn't what Alicia would have wanted in a redeemed manner. He highlights that Alicia's fan club is a living testament to her legacy. The arrival of Alicia's fan club, which consists of three young ladies who dress like her and are survivors who credit Alicia for their survival, complicates the plot. Motivated by Alicia's heritage, the fan club emerges as a ray of hope in the post-apocalyptic world.
Determined to complete what she began at the dam, Madison sets out to confront Troy with unwavering determination. Madison is motivated by her own desires and goes out to kill Troy in spite of Strand's plea. Victor is troubled by this choice because he seems to have moved past his evil habits and his previous identity as Anton. He objects, saying that this isn't the proper method to resolve the matter. The episode ends with a question mark and a remark on how the characters' motivations are changing.
The complexity of the character's motivations and the introduction of new characters in the penultimate episodes of Fear the Walking Dead leave viewers feeling both excited and skeptical as the show races towards its conclusion. The story's open-ended structure encourages reflection on how morality and survival are changing in a world where alliances are as brittle as the ruins of civilization.
Fear the Walking Dead: What Happened to Wendell Rabinowitz? Did Daryl Mitchell Leave the show?