Fear the Walking Dead Season 7 Episode 10 is a parody of coming-of-age films. Charlie has always been a divisive character on the show, but The "Mourning Cloak" episode was a refreshing change of pace. Alicia (Alycia Debnam-Carey) had grown out of adolescence numerous time jumps ago this episode can only focus on one character: Charlie (Alexa Nisenson). In addition, a new character named Ali (Ashton Arab) is introduced, who is Charlie's love interest. Despite the fact that the episode is mainly on Charlie, Ali plays a significant role in the plot.
Strand (Colman Domingo) has assigned him the task of gathering butterflies. Ali stumbles across Charlie while one of his butterflies runs and invites her in. Strand is surprised to see her and is hesitant to let her stay, but she claims she has no hidden motive: she simply wants to be somewhere she can live, and the tower appears to be the best option. She also claims to be "a few weeks" away from turning thirteen. Charlie and Ali are partnered together on a mission to collect elevator parts for the tower, which is a completely predictable twist of events. Before they leave, Howard (Omid Abtahi) takes Ali aside and tells him that he needs to figure out why Charlie is actually there while they're gone. If he succeeds, he may be able to claim the title of the ranger. As they bowl in an abandoned bowling alley, Charlie and Ali form a friendship.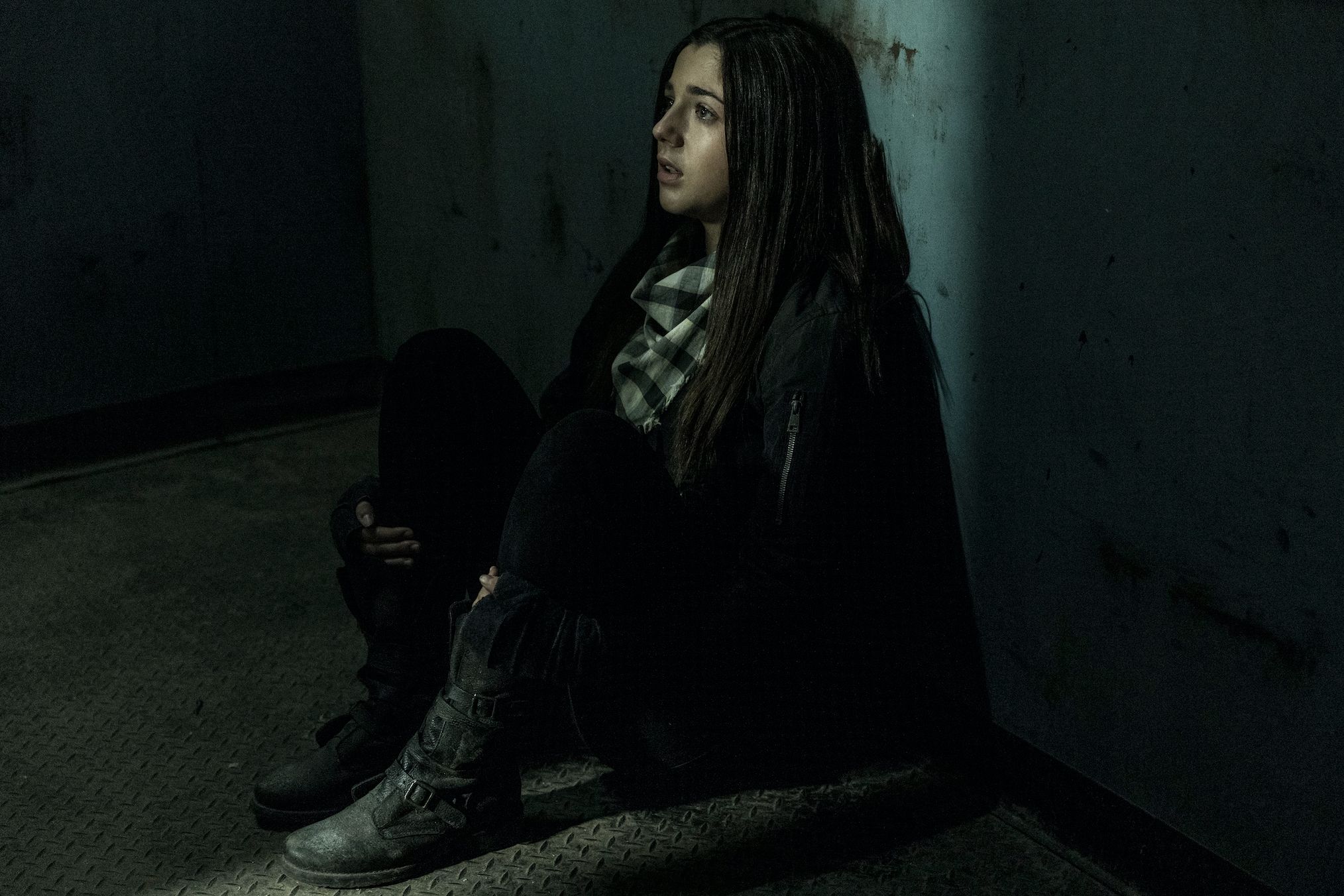 In Fear, the Walking Dead Season 7 Episode 10, Morgan requested Charlie to turn off the beacon that night so the walkers would go, so Charlie said she lied about why she was there. Ali, enraged, waits until she hands over the components the tower need, then locks her in the elevator as a swarm of irradiated walkers enters. Ali, in yet another clear turn of events, does not abandon her. He returns and kills the walkers, admitting that murdering a walker dressed in an army uniform reminded him of his father, whom he abandoned rather than watch him die slowly. Charlie collapses as Ali tells them they can leave and not return to the tower. June makes her diagnosis back in the tower: Charlie, like the other rangers who went on the elevator trip before her, has radiation poisoning. June has no idea how much longer she has. Ali releases all the butterflies in Strand's office, and he and Charlie dance and spend precious time together there, determined to provide her joy on her numbered days. He swears he will not abandon her like he abandoned his father.
Ali is tossed off the tower at the end of the episode for attempting to turn off the beacon in order to complete Charlie's task. Howard returns from murdering a child to be chastised by June, who has every right to be (Jenna Elfman). Howard also threatens Charlie, but June claims that as the tower's only doctor, she is the most important person in the building, and Strand is well aware of this. She begs Howard to let Charlie stay with her, and he agrees. Dorie Sr. (Keith Carradine) also agrees with Howard for a beat or two, which he later explains to June because he thinks he can persuade Strand to listen to him if he appears to be on their side. June consoles a devastated Charlie at the end of the episode. "You will live to watch Strand go down," she vows, "no matter how much time you have left." Charlie grins as she notices a mourning cloak butterfly settle on the wall.