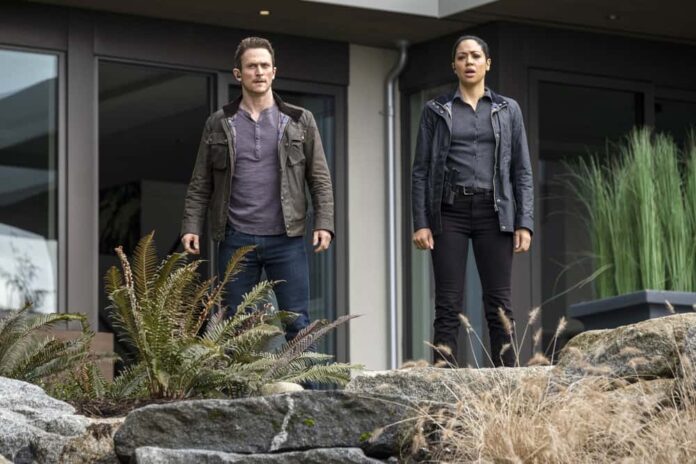 Are you ready for the new episode 9 entitled "Do You Know Icarus?" of science-fiction drama Debris which is coming up tonight? Let us tell you here, it is nearing its end. It has a total of 13 episodes in the season. NBC has released some photos and promo this. you can watch it below.
While Bryan and Finola figure out their next move, a diver finds Debris off the coast and accidentally erases his sister from reality.
Debris Season 1 Episode 9 Photos
Debris Episode 9 Release Date
Debris Episode 9 titled "Do You Know Icarus?" release date is Monday, April 26 at 10:01 PM – 11:00 PM on NBC.