In this episode, we see Dave, aka Lil Dicky, attending the prestigious Met Gala for the very first time. Along the way, he encounters a star-studded cast of celebrities. In a less glamorous turn of events, our protagonist's friend GaTa finds himself facing his first mental wellness panel. Lil Dicky tries to pull the chain to inflate his suit at the end of the episode, causing mayhem. There is still a lot of mystery surrounding this event, and the last episodes could bring about huge career-changing or career-damaging effects. (tvacute.com) Here is a rundown of how Dave Season 3 Episode 8 comes to an end.
Dave Season 3 Episode 9 Recap: "Dream Girl"
Dave Season 3 Episode 8 Recap
In the "Dave" episode "Met Gala," Lil Dicky (played by Dave Burd) goes to the Met Gala in an effort to build a name for himself after being involved in a death hoax. As part of his rebranding, he intends to raise awareness about climate change. WhenLil Dicky pulls a chain on his outfit, it expands to a sphere that's 40 feet in diameter thanks to his work with a fashion designer. Stars including  Finneas, David Dobrik, Anna Wintour, Machine Gun Kelly,  Jack Harlow, Travis Barker, Megan Fox,  and Emma Chamberlain make cameos throughout the program. Lil Dicky had trouble pulling the chain on the red carpet because of the bizarre atmosphere. The thought of lighting up with Don Cheadle and Denzel Washington causes him to pause.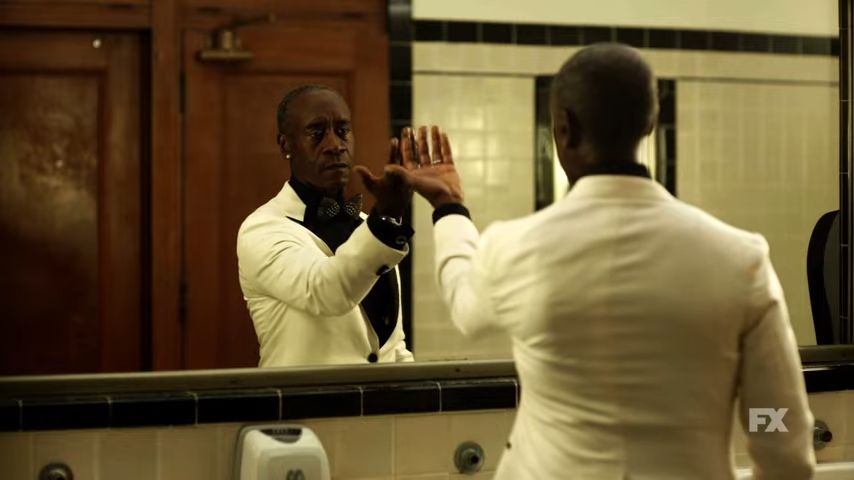 Eventually, though, Jack Harlow discovers his existence in the shot when he pulls the chain while taking a toilet selfie. Rachel McAdams supports Lil Dicky and offers to assist him with the bathroom selfie, so all is not lost. Lil Dicky's quest for stardom and his commitment to his fiancée Robyn are two competing goals that are examined in this episode. A romantic relationship with Rachel McAdams, a symbol of celebrity and prosperity, tempts him, but he must decide whether to end his satisfying friendship with Robyn or risk losing her forever.
GaTa, Lil Dicky's pal and colleague, has similar issues as he rises to stardom. He shares his own personal experiences with mental illness as part of a panel debate on how the media portrays the topic. Many people appreciate GaTa because he is honest and forthright about his bipolar disease and background. In other plot developments, Lil Dicky's pal Ally loses her teaching position after confronting a pupil who had created a sexually explicit TikTok about her. Mike and Ava's background connection progresses despite their divergent ideas on the pros and cons of casual sex and a committed partnership. At the end of the episode, Lil Dicky tries to pull the chain to inflate the suit, causing mayhem and confusion. Uncertainty over the aftermath of this tragedy leaves possibilities for both positive and negative developments in the next episodes.