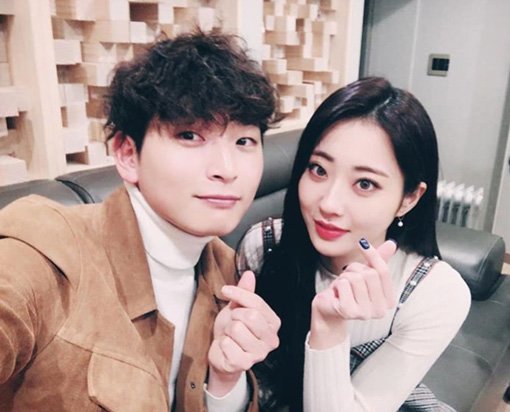 According to Tv daily, Kyung Li and Jinwoon ended their relationship. The reason for the breakup is reportedly busy, which led to their separation. The cute couple first announced their relationship in February 2017 and went public with their relationship in November of 2019 .
Kyung Li's label YNK Entertainment confirmed, "It's true Kyung Li and Jinwoon recently broke up."
Jinwoon Jung debuted as a member of 2 AM in 2008. Now she is starring in the upcoming film 'Am I the Only One Seeing This?.' Kyung-li, who debuted as Nine Muses in 2012, is starring in the ongoing JTBC drama 'Undercover'.