After the heartbreaking episode from last week, where can Better Call Saul go? Back to Omaha in black-and-white – The entire Gene Takovic Timeline. 10th episode of Season 6 of Better Call Saul Gene Takavic took center stage in Better Call Saul Season 6 Episode 10, finally providing us more information regarding Saul's post-Breaking Bad persona. let's investigate What happened in Gene Takavic's episode.
Better Call Saul Season 6 Episode 10 Recap
Jimmy McGill's post-Saul persona is Carol Gene Takovic, as we have learned from earlier episodes. It's an identity that the vacuum repairman Ed Galbraith, whose card Jimmy and Kim saw earlier this season in the dishonest vet's little black book, set up in exchange for a sizeable quantity of money, provided. In Omaha, Nebraska's Cottonwood Mall, Gene oversees a Cinnabon. His life appears to be very dull, but at least he is safe. that is until a cab driver and former resident of Albuquerque interrupts him during his lunch break and identifies him as Saul Goodman. Gene was being pursued by an enigmatic character named Jeff. After making the finding, Gene calls cleaner Ed Galbraith and requests to be made disappear once more, but he later changes his mind and says, "I've changed my mind. I'll do the repair myself.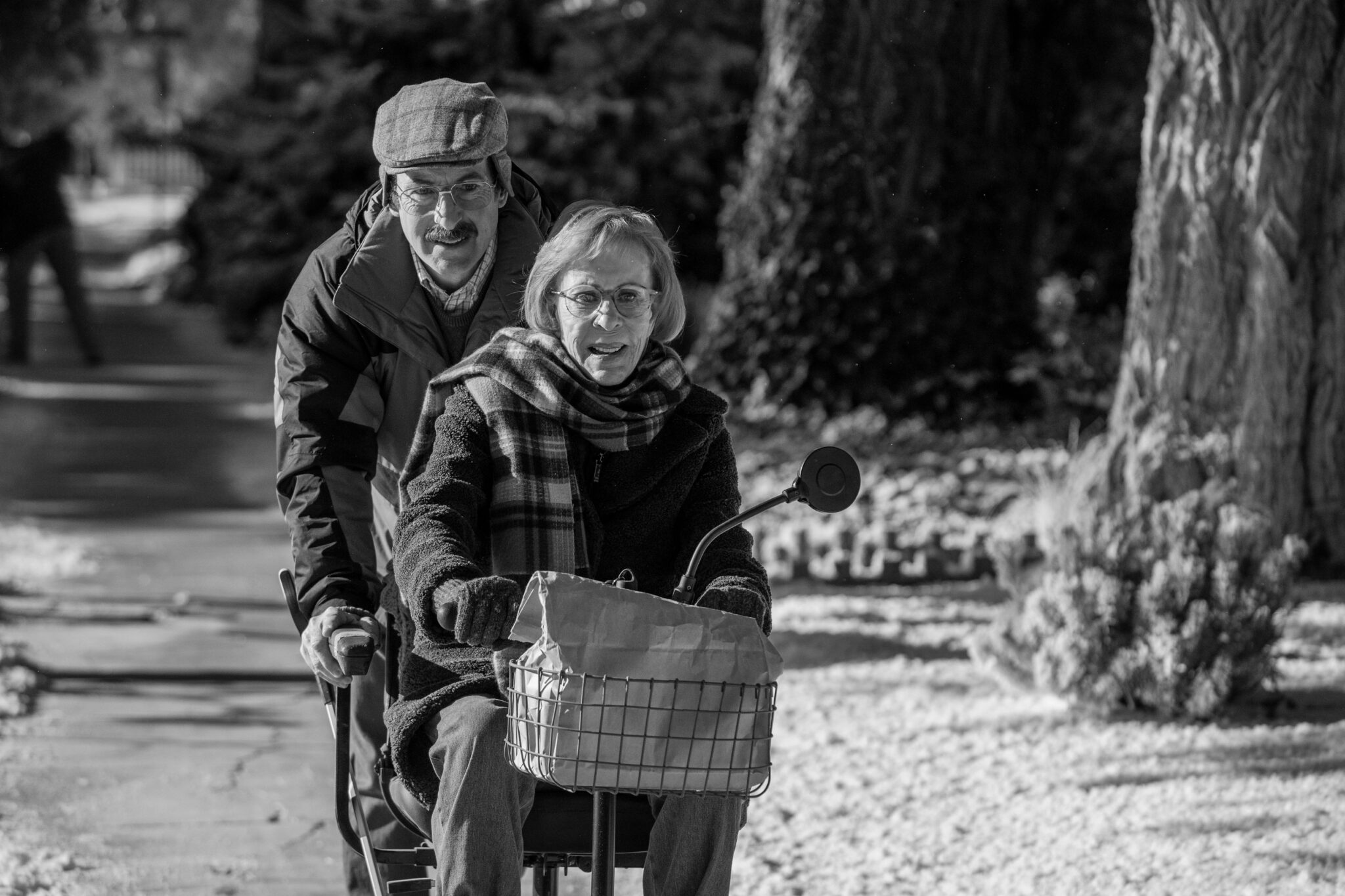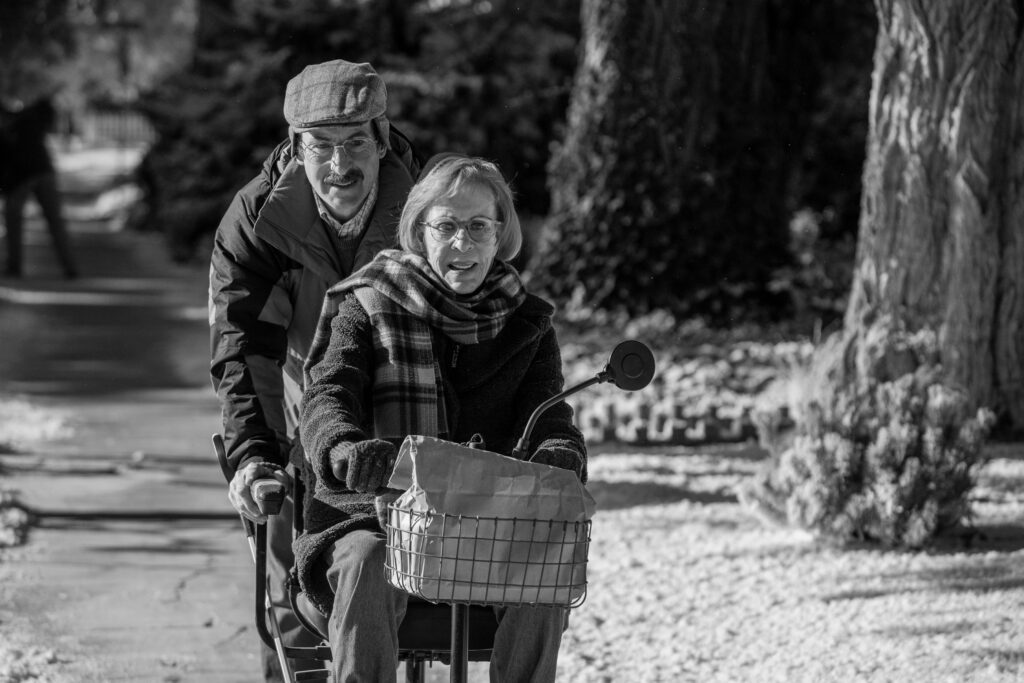 Carol Burnett portrays Marion, a slightly cynical and fiercely independent elderly woman. She walks home from the grocery store after suddenly being prevented from climbing a curb by a crater in the ice. Gene locates Jeff's mother Marion and befriends her by fabricating a tale about his dog Nippy going missing.  In order to force himself to assist her home, he also covertly snips a wire in her motorized scooter. Gene is as endearing as ever, and soon Marion is giggling over peach schnapps with him at her kitchen table.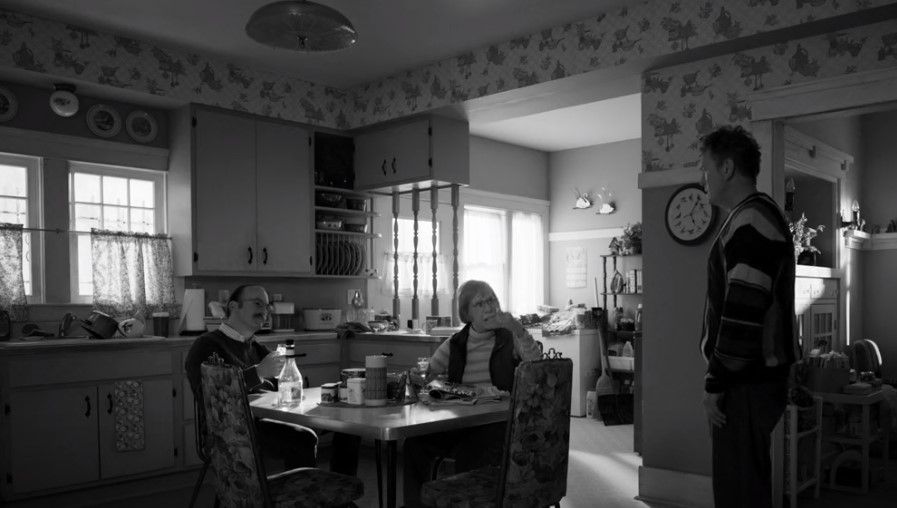 When Jeff returns from work, he discovers Gene and Marion having a good time in their kitchen. Gene gives a perplexed Jeff a smug grin. Jeff warns Gene after they are alone. But Gene has a better plan. He offers to give Jeff a greater piece of the pie since he knows that's all Jeff wants. It's safe to assume that it's every bit as complex and meticulously planned-out as any Jimmy-Saul scam we've previously witnessed. Finding out what he intends to do and when and how he intends to burn Jeffy are what create the tension.
The plan itself is absurd but excellent. Jeff will have three minutes to rob a number of expensive goods from a department store in the same shopping center as Gene's Cinnabon. Gene constructs a life-sized floor plan for him to practice on in the middle of a frozen cornfield and instructs him in drills. To avoid being caught by the inventory managers, there is a complex scheme utilizing a wooden shipment crate and stringent portion control regulations.
Gene builds a scale model of the department store in a snowy field and trains Jeff to steal the most expensive items while Frank eats his Cinnabon, which takes more than three minutes. The plan sounds strange to Jeff, who is unsure of it. Gene then references Walter White's narrative, A fifty-year-old chemistry teacher walks into my office. The man is so poor that he is unable to cover his own mortgage. He has a cash reserve the size of a Volkswagen one year later. That is sufficient to persuade Jeff to proceed.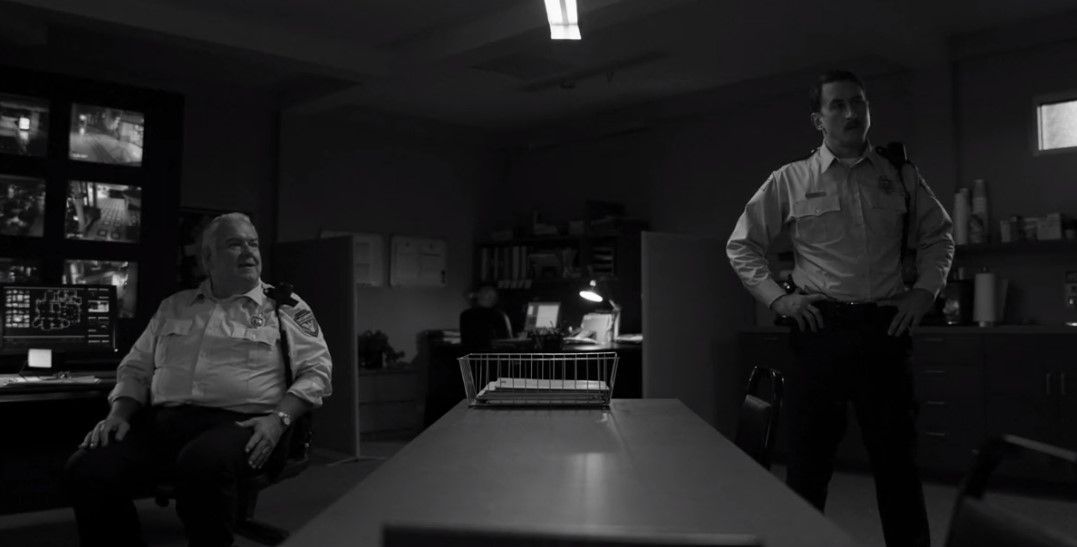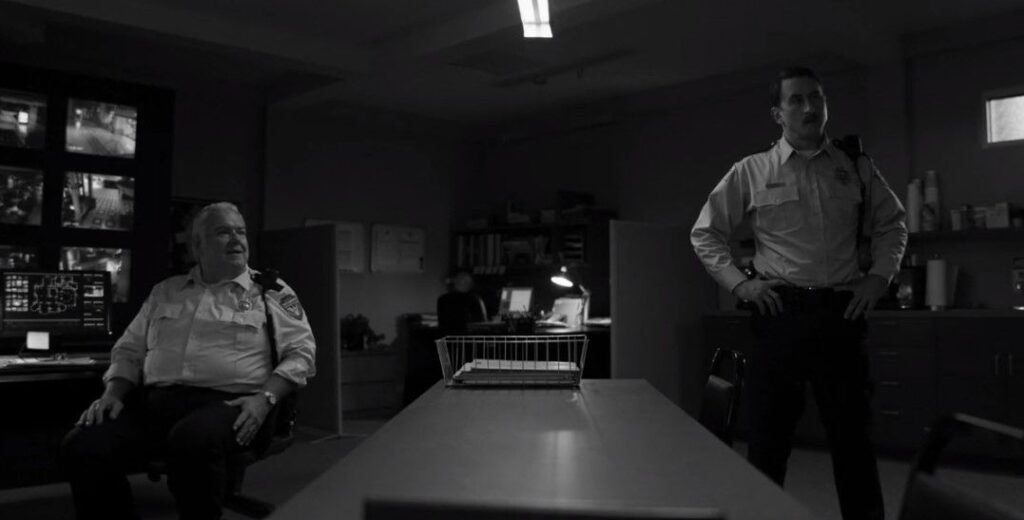 Getting the on-duty security officer to look away from the cameras for those essential three minutes is the hardest obstacle. Gene spends weeks, at least, establishing a connection with Frank (played by Jim O'Heir) the night watchman before paying the guards with buns to get the job done. Gene learns all there is to know about the history and struggles of the Nebraska Cornhuskers since Frank enjoys talking about college football.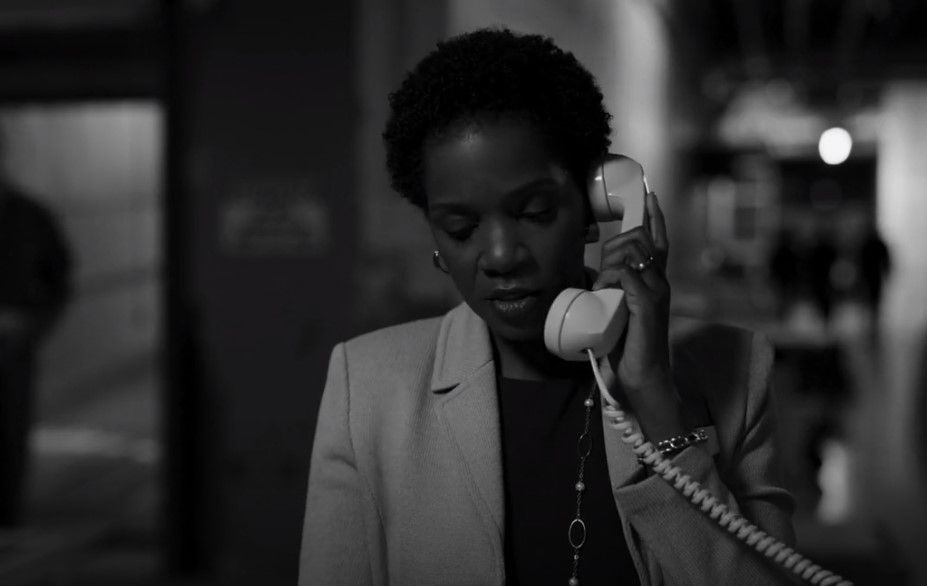 In the 10th episode of Season 6 of Better Call Saul, Jeff The manager of The Lancaster, Kathy, is doing a morning walkthrough when a large wooden container is delivered, and she notices a scratch on the floor. She phones Gene, the delivery guy's manager because she didn't order it, to voice her displeasure. The big day finally comes and when Frank eats his normal Cinnabon that evening, Gene texts Jeff to let him know it's game time. As they had prepared. Jeff bursts out of the container and sprints through the store, snatching Armani clothes and Air Jordans. And virtually everything goes as planned. Gene listens over Frank's shoulder as he drones on about Nebraska football.  until Jeff slips with only a few seconds left in his allowed three minutes and hits his head on the floor. Jeff remains lifeless on the tile.
Better Call Saul Season 6 Episode 10: Ending Explained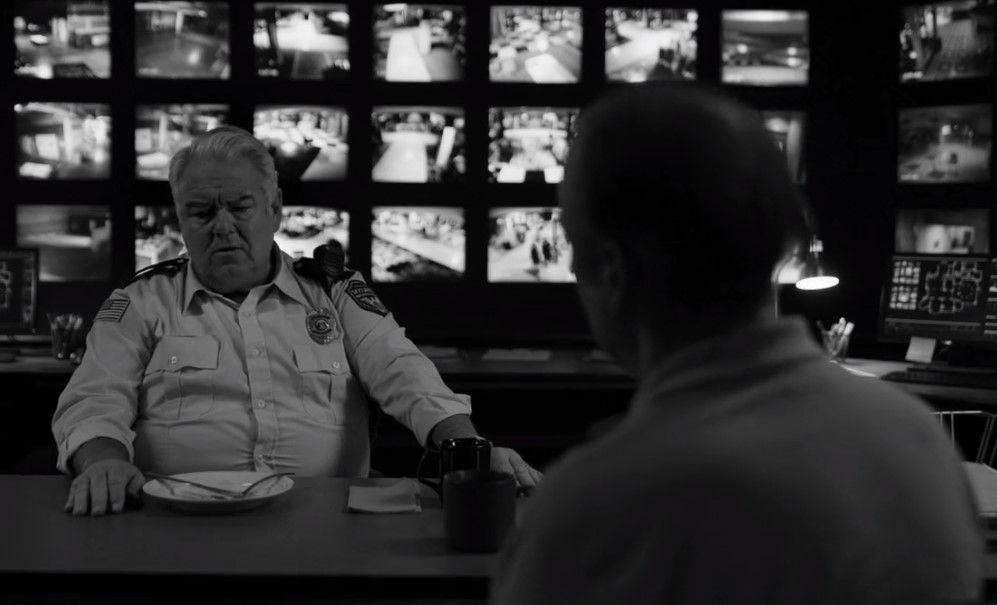 Gene prevents him from turning back toward the cameras by falling down in tears and lamenting the fact that he has no idea what to do with his life. Frank can return home to his wife, but "I've got no one." They have passed away.  Frank comforts him heartily, which gives Jeff some opportunity to stand up and stumble away from the camera before Frank resumes his work. The following morning, Jeff sneaks out of the store after spending the night in the restroom, and a delivery person picks up the crate that is now brimming with expensive items.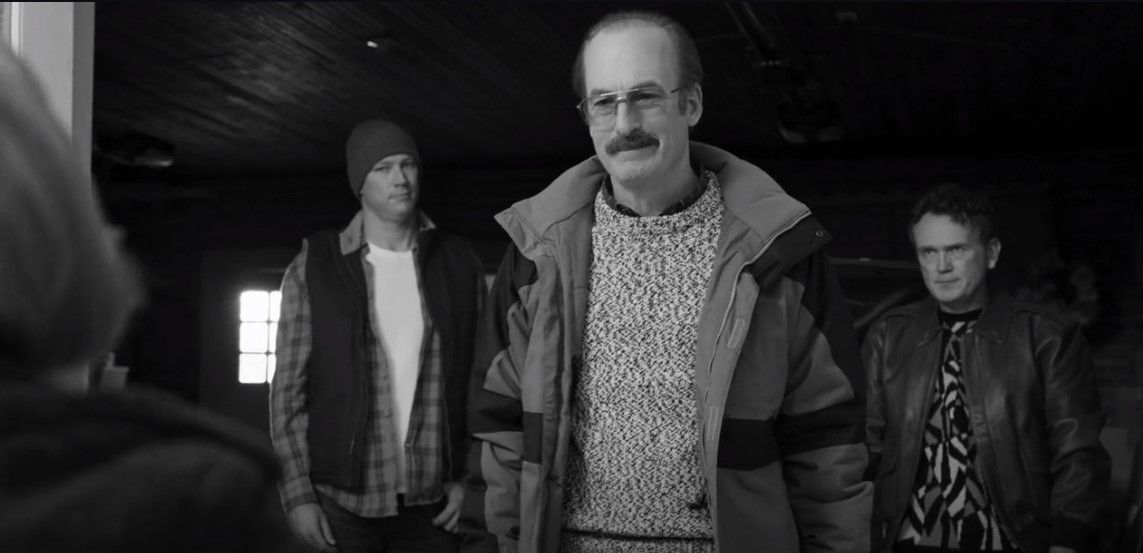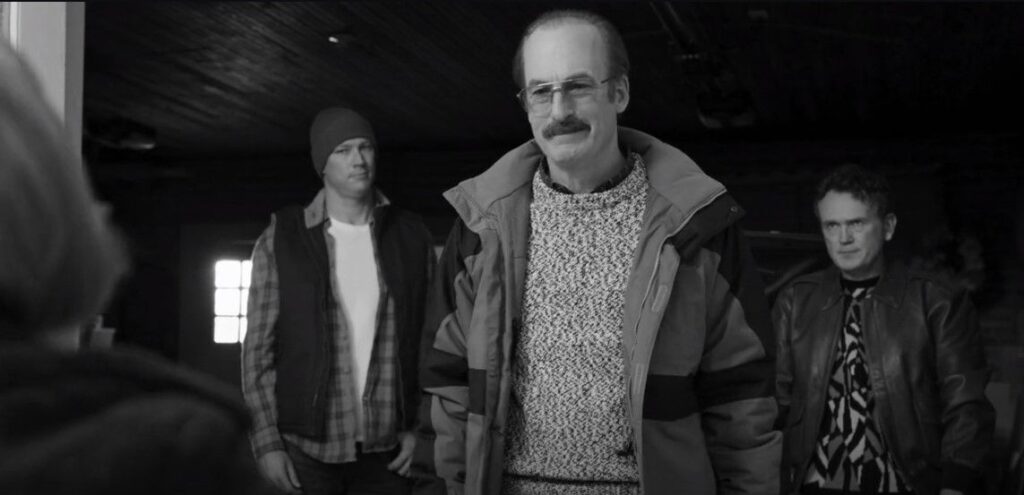 Jeff and his pal chuckle about their newfound wealth in the garage, but Gene isn't amused. He warns them that they risk spending many years in prison if they are discovered and that he will expose them if they turn on him.  Jeff begs, "We're all buddies here," but Gene insists, "I'm not your friend." While Gene helps Marion with her groceries, they avoid being seen by Marion by pretending to be working on Jeff's car. She inquires about Nippy. Marion tells Gene that Jeff got involved with a terrible crowd in Albuquerque, but she is grateful Gene is a good influence.