Behind Your Touch Episode 1 Ending Explained – Welcome to 'Behind Your Touch,' a captivating crime comedy show created by Kim Sok-yun, Kim Da-hee, Oh Bo-hyun and Lee Nam-kyu and streaming on Netflix. In it, we meet Bong Ye-bun, an ambitious veterinarian struggling in an animal hospital full of bovine and porcine patients; while on the other side, there's Moon Jang-yeol, who hails from Seoul but lands peaceful Mujin in Chungcheong-do.
Once an unexpected meteor shower strikes the town, Ye-bun's life changes forever as she gains psychometric abilities that allow her to see past and future events by touching people. With Jang-yeol's sharp instincts, this unlikely duo embarks on an engaging journey of solving crimes that will keep viewers riveted to their screens.
In this article, we take an in-depth look at 'Behind Your Touch' Episode 1, including an extensive recap and detailed analysis of its ending. If you want to discover all that this series offers in terms of mystery and humour, keep reading as we take you inside Ye-bun and Jang-yeol's world!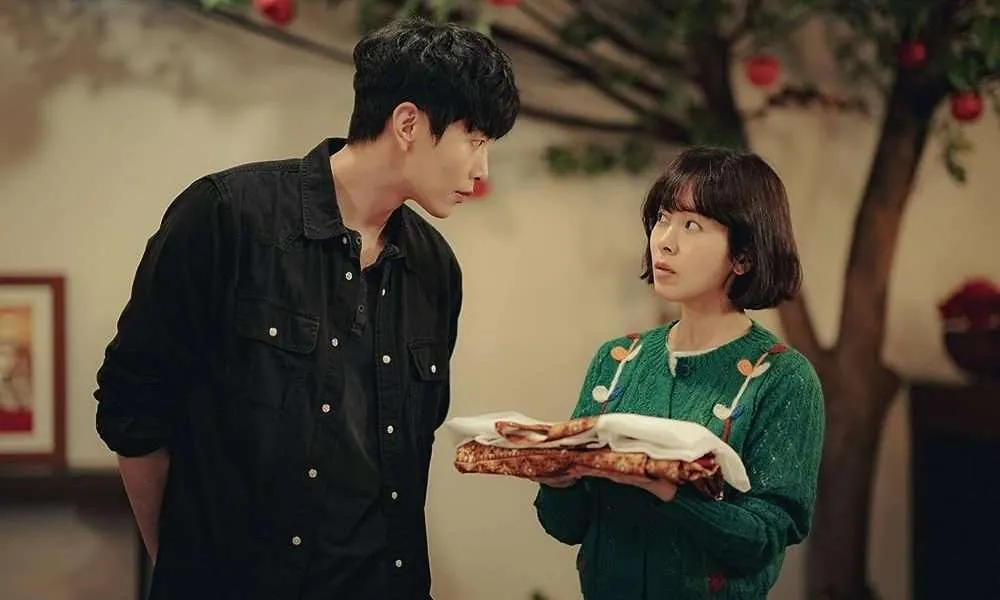 Behind Your Touch Episode 1 Recap
The episode starts by providing viewers with an intimate portrait of Bong Ye-bun's life, an ambitious veterinarian with big dreams beyond her everyday world. Her close friendship with Ok Hui adds warmth as they face life's obstacles together. Fast-forward to the present day; Ye-bun struggles to fulfil her ambitions as her clientele is mainly comprised of livestock compared to what she initially desired; Moon Jang-yeol arrives, and his arrival causes much discomfort before he decides it's time for him to head back north compared with her, forcing her into accepting reality while Moon Jang-yeol comes bearing pain; unlike Bong Ye-bun who enjoys all this time away from Seoul!
Ye-bun transforms when an unusual meteor shower strikes, creating an extraordinary change for her. After an incident with an out-of-control cow, Ye-bun faints only to awaken with special psychometric powers that allow her to access memories held within animals' minds – creating new possibilities and opening new realms of possibility.
Ye Bun's Journey of Discovery
Ye-bun struggles to understand her newfound abilities and seeks advice from both medical professionals and shamans; yet none can fully explain them. Ironically, her accidental contact with Jang-yeol shows an unexpected extension of her powers–she can read his memories! But his skepticism adds comedic yet personal layers to their relationship that lend humour.
Behind Your Touch Episode 1 Ending
This episode concludes with a compelling revelation: Ye-bun's ability to read Jang-yeol's memories. Their interactions indicate a promising romance could form between these characters; yet Ye-bun may struggle to convince Jang-yeol of her abilities – creating the potential for deeper emotions and an intriguing love story to develop further.
Episode 1 of "Behind Your Touch" offers an entertaining storyline packed with humor, mystery, and promise of an unexpected connection between its protagonists – Ye-bun's unique gift is put under scrutiny while Jang-yeol remains cautious and curious throughout their crime-solving adventures and personal development journey.
Final Thoughts: Looking Forward to What's to Come
"Behind Your Touch" captures our imagination with every episode, keeping us riveted as it follows Ye-bun and Jang-yeol through their intertwined lives. While Ye-bun's supernatural powers add new dimensions to her veterinary profession, her evolving relationship with Jang-yeol adds layers of complexity and intrigue – possibly leading to romance or, at the very least, creating an intriguing mystery that compels viewers forward with each new turn in this exciting tale of psychic abilities, crime-solving adventures, and discovering one another along the way!
An intriguing mix of crime and comedy, 'Behind Your Touch' will keep viewers hooked for every new episode! Tune in as we unmask what lies 'behind the touch' while exploring Ye-bun and Jang-yeol's lives more deeply in this exciting Netflix series.
Must Read: Behind Your Touch Episode 2 Recap and Ending Explained