The first two episodes of Season 6 of "Animal Kingdom" were quite intriguing and had the ideal amount of frightening circumstances and amazing flashback scenes. The Cody Boys' behavior this time around, on the other hand, has been incredibly intriguing. In Episode 3, all the Cody Boys do is a plan to do something big, which is what they do best. This episode has a lot going on, making it challenging to follow everything. It's the slowest episode so far. The Cody guys are busy. Pope has a skating rim he won't share. Craig is still fighting his drug addiction. He's attempting to stay sober, but things go wrong. Meanwhile, Josh Craig and work on their individual projects in the meanwhile. Let's start the full recap.
'Animal Kingdom' Season 6 Episode 3 Recap
In the opening scene of the Animal Kingdom episode, Smurf is serving Pope breakfast and inquires about his community service experience. Pope responds that it is doing better than juvie.  Smurf stops by the mall to see Julia, who is working there. Smurf doesn't like that she is working for minimum money, and Julia is not pleased to see her. She must start somewhere, Julia explains, and at least she is employed. When Smurf informs her that she made $400 in an afternoon when she was her age, she says, "Let's go."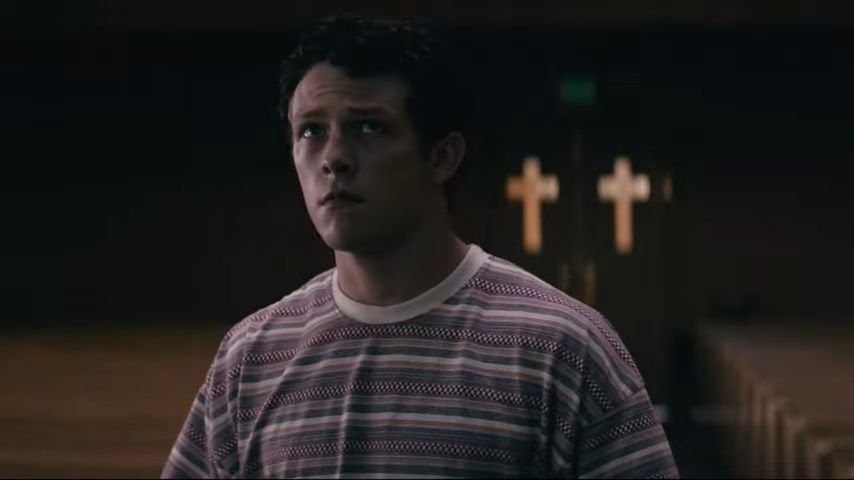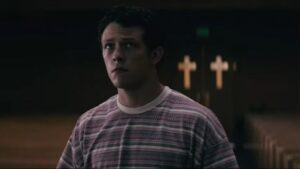 In flashback, we see Pope performing his volunteer work in front of a church before taking a break and entering. A priest approaches him and asks if he can assist. Pope queries him over the significance of the nails. He was crucified, the priest informs him, and died in payment for their sins. Pope is then asked whether he wants to tell him how he ended up there.
Pope arrives at the skating ramp in the present, where there are men using it and the gate is open. He orders them to go while hurling their boards over the fence. Deran receives word somewhere that one of the tenants is refusing to leave. The blue diamonds can't be moved because they are too perfect, he and J learn later. They once belonged to a respectable citizen, who at some point reported them missing. Deran needs to deal with the structure.
We're lucky to have worked with the skater boy himself. Our very own @ShawnHatosy directed tomorrow's first episode of #AnimalKingdom. Watch Sunday at 9/8c to find out what the Codys get into next. pic.twitter.com/rgCHDgyNSX

— Animal Kingdom (@AnimalKingdom) June 25, 2022
Officer Thompson arrives at the police station with her belongings, and Captain Torrez greets her. He can't ask her to join his cold case section; instead, he asked her if she liked crap. He places a number of papers on her desk. She has one job, he tells her, and she must obtain all necessary clearances. J is breaking down the gems so he can sell them. The man informs him that if he had the money, he would buy the stones himself because they are wonderful. Start with Eddie Pham, he advises. Deran visits Pope, who is working on the ramp, and informs him that he is unable to locate Craig since he is not returning calls, and that he must attend to one of those typical apartment tasks. He travels with Pope.
When Deran and Pope arrive at the building, Quinn (Michael Beasley) is in there. Deran shouts out to Quinn as they bang on the door. They both jump to the side when they hear a rifle load. Quinn shoots a hole in the door, and Pope and Deran flee. To try and remove him, Quinn yells for them to come get him. Quinn is distracted when Deran tosses a bottle at him, giving Pope time to ascend to the rooftop and attack Quinn. When Craig visits Renn, he expresses his desire for her to join him instead of co-parenting. She is high, and he got sober for her. She dismisses him. Eddie Pham promises J $3,000 when they meet. No, J asserts; they are far more valuable than headgear. J claims he inherited the diamonds from his grandmother, and Eddie describes them as lovely, top-quality stones. Eddie expresses his hope that this is the case since if something is wrong with them, his buddy will pursue them.
Quinn is in Deran and Pope's hands. Quinn claims he has been there for 20 years, but Deran urged him to pack up and go regardless of the length of his stay. Quinn claims that Smurf gave him the apartment and that he will not return to the streets. Deran is informed by Pope that if they throw this man out, he will pass away in a week. Quinn is told by Deran to gather his belongings because he has a place for him to stay. Three file boxes of documents are supplied to Thompson as she works on Catherine Belen's case. Quinn is taken to the surf store by Deran and Pope, where Quinn will be placed.
While enjoying milkshakes outdoors by the car, Smurf is informed by Julia that she needs to return to work. A man arrives in a flashy convertible and exits. Julia is asked by Smurf whether she wants to test drive it. They go for a drive, and Julia drives incredibly quickly, cutting in and out of lanes, and nearly colliding with a girl riding a bicycle. Smurf declares, "That's my girl," as they enter the parking lot. Julia thinks the car is fantastic and loves it. She is free to have it if she wants to, according to Smurf. One thing, though: It is absolutely stolen, and she doesn't have time to engage in a moral argument when she could be out tonight with her friends or dropping the girl off at her work at the mall.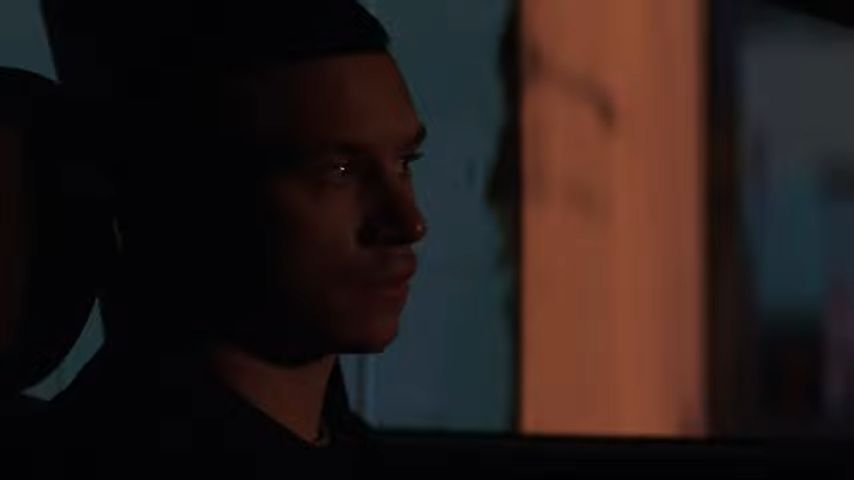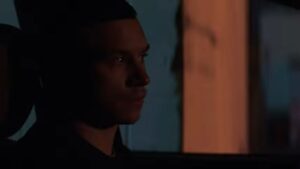 Deran offers Craig a water when he arrives at the pub. J approaches and declares that the diamonds have been sold and the buyer is only hoarding his money. Pope's beer is picked up by Craig, who downs it before asking Tommy for another. Deran later queries Craig about Vince, his new pal. Then he informs him that the building is supposed to be deserted.
Smurf and Julia are still in the car, laughing together. Smurf explains to her that while killing someone is really difficult, tricking someone into believing you're about to murder them is very simple. Pope arrives and informs Smurf that Father Kirby dropped him off because she forgot to pick him up. Julie follows him inside and expresses regret that they had overlooked him. She claims that she can now pick him up because she has a new car. She calls him a buzz kill since he is not pleased that the car is made by Smurf. She claims Smurf is a b*tch, but at least she obtained a car.
When Craig arrives to visit Vince, Vince reports that he busted his ass in order to stay clean and threw it away in ten minutes. He claims that his ex-girlfriend, his brothers, and those who are high and intoxicated like him are the cause. Craig unleashes his machine gun from his truck and shoots the three abandoned cars after Vince leads him to a deserted field with them. J abuses his brother poorly and wants to rob Eddie because he believes there is a way in. He believes the brother can help them get in if they play their cards right.
Smurf visits Pope in his room and tells him that the church is full of perverts & suckers since she never went there and someone tried to give her wine. She explains to him that all he really needs is his family and not the church. Pope returns to the skateboard ramp where men are already using it. As soon as Pope has his board, he joins them. Thompson encounters Lena questions her about what she saw on that final day and whether her parents were joined by anybody else. She claims that Uncle Pope also attended.