Bringston University welcomes you! This is "the first day of the rest of your lives," as we like to say in academics. You might think you've mastered everything after four seasons of The CW's All American and all the drama that comes with Beverly High (Spencer James, the Baker twins Jordan and Olivia, and the stresses of football), but you're wrong. But now is the time to broaden your horizons and go on to the next stage of your education. www.tvacute.com has brought more information about the All American Homecoming Episode 1 for you which you can check below.
All American: Homecoming is a new CW spinoff that follows tennis hopeful Simone Hicks (Geffri Maya) and stars baseball player Damon Sims (Peyton Alex Smith) as they navigate life at renowned Bringston University. Simone, Damon, and their newfound pals take on the high stakes of college sports while simultaneously dealing with the ups and downs of unsupervised college life.
There's plenty to enjoy in All American: Homecoming for fans of the original series as well as newcomers to the franchise.  Simone is branching out on her own, and it's now time for the long-awaited All-American spin-off.  It's the first episode of the series, so we're getting to know the characters. Simone is one of the characters on All American whose progress we've admired. For the past three and a half seasons, she's had a difficult time deciding what she wants to do with her life. She wants to return her concentration to her tennis career. We're anticipating a lot of drama in All American: Homecoming. Without it, the franchise would be incomplete. We also expect some significant real-world social movements to emerge.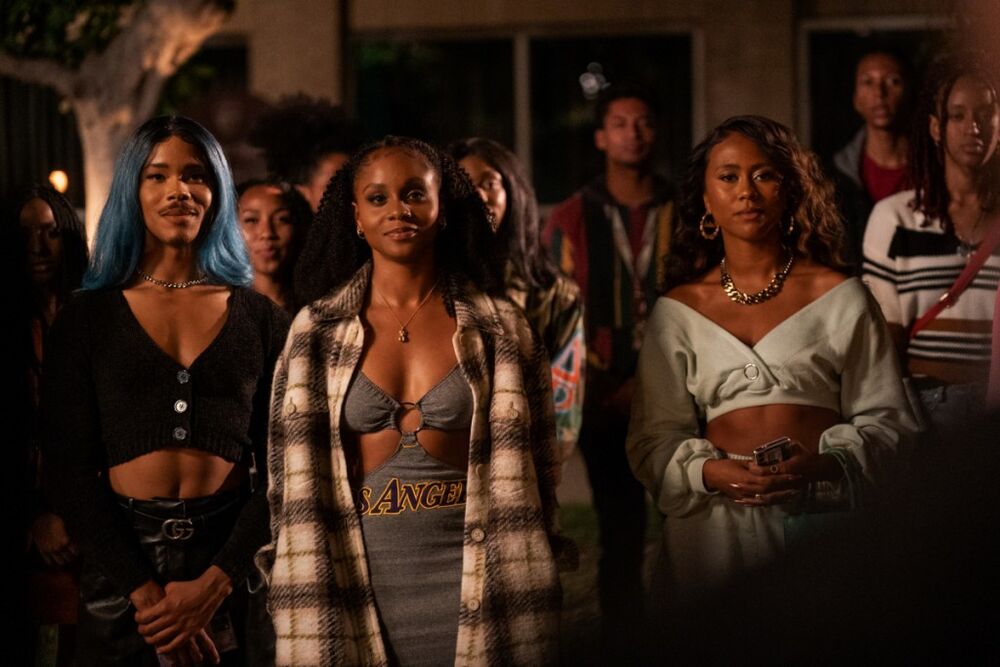 We're going to Bringston Campus, a primarily Black university, we're familiar with it. We've seen the college in the All American backdoor pilot. Since the baseball crisis engulfed the university, it's time to examine how things have progressed. Simone's new friends and a prospective love interest will also be introduced. Isn't she still in Jordan's company? They will stay together for the time being, but we all know how difficult long-distance relationships can be. They'll have to come up with a way to make this work.
All American Homecoming Episode 1 Photos
This slideshow requires JavaScript.
All American Homecoming Episode 1 "Start Over" Synopsis
NEW BEGINNINGS – Simone (Geffri Maya) is excited to move into her dorm and start navigating life on her own terms, but her past choices present unexpected setbacks. Eager to turn the baseball team around, Damon (Peyton Alex Smith) and Coach Marcus (Cory Hardrict) are thrown an even bigger curve ball than they were anticipating. Meanwhile, Amara (Kelly Jenrette) faces the consequences of her actions, and what that means for her future. Michael Schultz directed the episode written by Nkechi Okoro Carroll
All American Homecoming Episode 1 Release Date
All American: Homecoming Season 1 Episode 1 will release on The CW on Monday, February 21 from 9:00-10:00 p.m. ET. The first season of All American: Homecoming will most likely consist of 13 episodes.
All American Homecoming Episode 1 Cast
Geffri Maya as Simone Hicks
Peyton Alex Smith as Damon Sims
Cory Hardrict as Coach Marcus Turner
Kelly Jenrette as Amara Patterson
Sylvester Powell as Jessie Raymond
Netta Walker as Keisha McCalla
Camille Hyde as Thea Mays
Mitchell Edwards as Cameron Watkins
All American Homecoming Season 1 Trailer