Season 5 Episode 6 of A Million Little Things brought about the long-awaited arrival of Gary and Magge's baby. The hour also featured the return of Tyrell, a guest appearance by Delilah, and the engagement of Katherine and Greta. Maggie's pregnancy seemed to accelerate into high gear. Gary (James Roday Rodriguez) is nervous and leans on his friends Eddie (David Giuntoli) and Rome (Romany Malco), while Maggie returns to work. the hour concluded with a jubilant family event at the Bloom-Mendez apartment to welcome the arrival of their new son, Javier. Interested in knowing more about the plot of the next episode? Visit www.tvacute.com for more information about A Million Little Things Episode 507.
A Million Little Things Season 5 Episode 7 Spoilers
As we move into the seventh episode of Season 5 of A Million Little Things, We don't believe it's going to come as much of a surprise to anyone that "Spilled Milk" will have its share of heartfelt moments throughout the course of the story as the A Million Little Things clan has grown by one more adorable bundle of joy – Javier Chad Mendez is born.
In the upcoming episode, Gary reconciles with a distant relative who offers him a fresh take on the events of the past. In the end, it seems like this is just another episode that serves as a stepping stone on the way to some major revelations. You may get a better idea of what's going to happen next by reading the complete summary of the seventh episode of the fifth season of A Million Little Things, which is provided below. You can think of this as a fantastic opportunity to better begin to prepare:
A Million Little Things Episode 507 Synopsis: Regina and Rome face challenges living with Walter; Eddie cautiously navigates his friendship with Nicole; Gary reunites with a relative who provides a new perspective on the past.
A Million Little Things Season 5 Episode 7: Rachel Nichols returns as Nicole
In the Season 3 finale of A Million Little Things, viewers were introduced to a blonde woman named Nicole (Rachel Nichols) when she called Eddie. In the final episode of Season 2, she accused herself of being the motorist that struck Eddie. Nevertheless, she fled the site of the collision. In the third season, Eddie learned he would never walk normally again after his recovery. Eddie blames the accident for his downward spiral and the breakup of his marriage. Hearing Nicole's voice compelled Eddie to investigate further.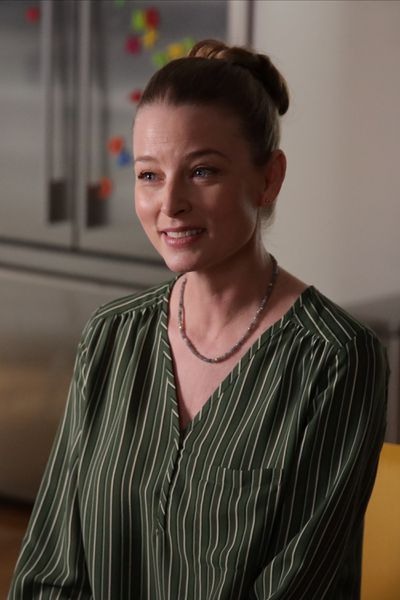 Season 4 of A Million Little Things saw Eddie decode the recording until he heard. In the third episode of Season 4 of A Million Little Things, Nicole called him again to schedule a meeting. The writers make a point of showing how difficult it is for Eddie to maneuver his wheelchair in the crowded restaurant when he first meets Nicole, who has been waiting for him. she returns in A Million Little Things Season 5 Episode 7. This time Eddie approaches his friendship with Nicole in a circumspect manner. he gingerly navigates Nicole's friendship.
Where to watch A Million Little Things season 5 episode 7?
The season five premiere of Episode 7 of A Million Little Things will air on ABC at 10:00-11:00 p.m. EDT on March 22, 2023. The show originally aired on television and is now being made available on Hulu and other online streaming sites. Apple TV, YouTube TV, and Microsoft TV are just a few of the many streaming media players that allow users to tune in. Outside Amazon Prime Video (Not Now), Vudu, iTunes, and Google Play, there are a number of additional video-on-demand services available.