The eighth episode of '1883' is titled 'The Weep of Surrender.' It starts from where Episode 7 ended. the Duttons and the caravan they are traveling with confront crucial crossroads in their journey and lives in the eighth episode. Shea (Sam Elliott), James, and Elsa must all make critical decisions that will change the direction of their lives and bring them down a different route than they had planned. Do Elsa and Sam get married? What does Elsa decide? (tvacute.com) Here's everything you need to know about the '1883' episode 8 including the ending.
It starts with the caravan getting back to normal after the storm. This is where the group has been camping. They haven't moved forward in their journey in the last few days. First, they need to think about where they're going and what they're going to do there. The gang reevaluates their route, the risks, and the destination before moving further. Sam (Martin Sensmeier) wants the people from his tribe to trade with the wagon campers so they can get the supplies they need. From the Comanche warriors, the group gets a few horses and a lot of ammunition.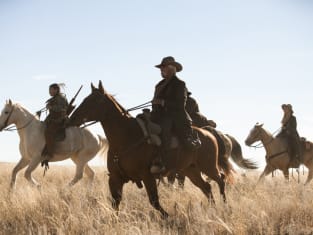 Charlie (Taylor Sheridan) leaves the caravan soon and advises Shea to change their direction because of the danger ahead of them. Shea decides to stop the caravan at a camp near the tribe's home base, so the group can stay there. The passion between Sam and Elsa blooms. Sam and Elsa start to fall in love, and they spend time together. He then shows her how to kill a buffalo in the fields. After Elsa kills the buffalo, Sam says that his tribe believes that eating a buffalo's heart gives the person who eats it strength. Margaret, on the other hand, is worried about how close Elsa is becoming to Sam. They also talk about getting married.
Meanwhile, Shea advises the immigrants that settling in Denver is in their best interests. They don't like the new plan, though. Shea's decision has some merit, but the immigrants don't think it's the best one. James comes up with a plan to help the immigrants get to Oregon. The immigrants agree to follow James, and the group's leader, Shea, steps down. There are times when Shea thinks about leaving the group. Thomas (LaMonica Garrett) convinces her to stay.
Sam proposes to Elsa and asks James for her hand in marriage. Elsa doesn't give up. James concedes grudgingly. on the other hand, must now choose whether to stay with Sam's tribe or continue the voyage with her family. She has to make a choice. Which of the two paths does Elsa choose? Let's find out.
1883 Episode 8 Ending Explained Recap
We are close to the end of 1883 Episode 8. They all have to make hard decisions in the episode. While Shea and James make decisions fairly quickly, Elsa, who is still young, takes a while to figure out how she feels. Elsa's internal turmoil at the end of the episode, and we get a sense of what will happen to her in the future.
Elsa has become a strong young woman since she and her family set off on their journey. She is known as a cowboy in the camp because of her skills. After a heartbreak from Ennis' death, Elsa becomes more confident and wants to make her own way in life. She falls in love with Sam. He saves her twice from near-certain death. In her mind, Sam is a gift from God. The young lovers want to marry each other and obtain their acceptance. Even though Elsa's parents don't want them to, they get their blessing.
What does Elsa decide in 1883 Episode 8?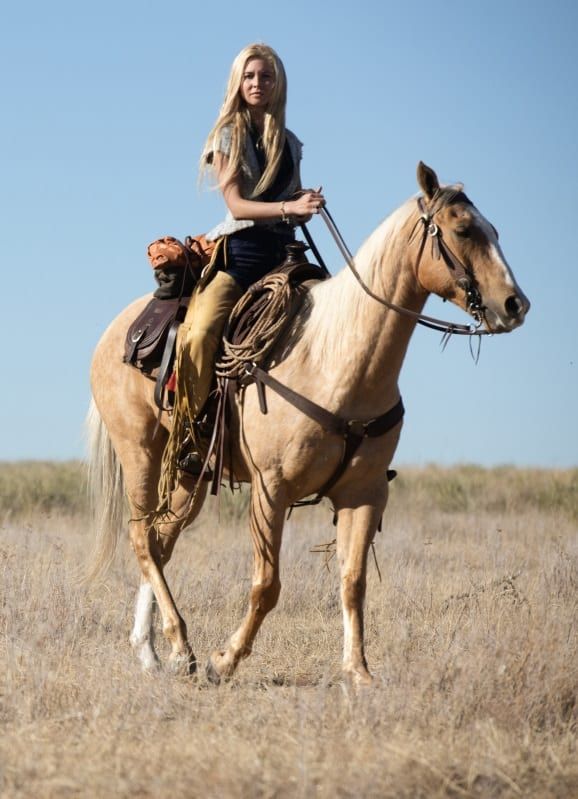 It's not easy for the two of them to start a new life together, even though they love each other very much. In the end, Elsa decides that she wants to finish the journey that she has already begun. Elsa realizes that the road she's on has aided her development. She has always wanted to see a new world which she'd never seen before, and even though she loves Sam, she can't just stay with him. Sam, on the other hand, is obligated to his tribe and wishes to assist in the defense of their homeland. So, he can't go with Elsa on her trip. Finally, the couple decides to go their separate ways, but they agree to meet again soon. Even though they didn't have a ceremony, Sam and Elsa think of each other as husband and wife in their hearts. That's why, after a tearful goodbye, Elsa doesn't let herself be broken by leaving her lover behind and continues on her journey through the American Wild West.