Regarding courtroom dramas, "The Burial," a film directed by Maggie Betts, is a dominant force. It provides an engrossing depiction of the actual legal dispute between Jeremiah "Jerry" O'Keefe and the enormous corporation, the Loewen Group. The intriguing story of David and Goliath is told in the film, which debuted on October 6 in a few cinemas and is available for streaming on Prime Video as of October 13. Fundamentally, the narrative centers on Jeremiah O'Keefe, the proprietor of an independent funeral home, and his valiant struggle against a corporate behemoth that seeks to destroy his cherished family enterprise. The movie explores the complexities of the 1995 court case and throws light on the structural problems with the "death care" sector. It is based on an article by Jonathan Harr in the New Yorker. tvacute will explore the extraordinary life of Jeremiah O'Keefe and the lasting effects of his legal dispute.
Who is Jeremiah O'Keefe?
Born on July 12, 1923, Jeremiah Joseph O'Keefe III was more than just a businessman. His life was a woven tapestry of bravery, political activism, and business savvy. O'Keefe, a Marine pilot in World War II, was awarded the Navy Cross for his remarkable exploits, which included shooting down five Japanese kamikazes in one day at the Battle of Okinawa. He entered politics after the war with ease, serving as a representative for Mississippi in the House of Representatives before rising to the position of mayor of Biloxi.
Jeremiah O'Keefe's Career in the Military:
In 1941, when the assault on Pearl Harbor occurred, Jeremiah O'Keefe was a student at Soule Business College. He promptly enlisted in the United States Navy in answer to the call of war. O'Keefe was in the U.S. Navy from 1942 to 1943. From 1943 to 1945, he became a fighter pilot in the U.S. Marine Corps.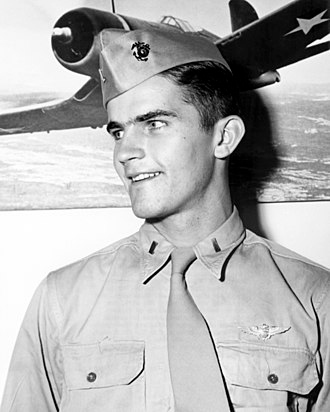 Marine Division:
O'Keefe was a 1st Lt. in the VMF-323 Marine Squadron, also referred to as the "Death Rattlers." Using F4U-1D Corsairs, the squadron was instrumental in many of the Pacific campaign's engagements.
Achievements:
O'Keefe was acknowledged for his outstanding performance in the Battle of Okinawa in April 1945. That day, he accomplished the incredible achievement of taking out five Japanese Kamikazes in one day, gaining the much sought-after title of "ace." This achievement was a major high point in his military career and helped him win several medals.
Honors:
Several distinguished honors were given to Jeremiah O'Keefe in recognition of his wartime service, bravery, and successes. Notably, he was awarded the Air Medal, the Navy Cross, and the Distinguished Flying Cross. His outstanding achievements in aerial warfare were further highlighted by the Gold Star awarded in place of a second Air Medal.
Post-War Life:
Jeremiah O'Keefe brought his sense of justice into civilian life after serving in the military. He passionately championed racial justice and civil rights movements. When he confronted discriminatory rules in a business fraternity during his college years, he made it possible for minorities to join, demonstrating his dedication to equality.
Jeremiah O'Keefe's Career Overview
O'Keefe's travels went beyond the political sphere. Jerry O'Keefe, a descendant of a family with strong ties to the undertaking profession dating back to the Civil War, owned and ran funeral homes in Mississippi. He was demonstrating resilience and paying tribute to his Irish ancestors by dedicating himself to this trade, which went beyond simple business. O'Keefe was able to restore their family house, which they had lost during the Great Depression, and turned it into a funeral business.
O'Keefe's comprehensive approach to business was demonstrated in 1958 when he formed Gulf National Life Insurance Company, adding still another dimension to his entrepreneurial spirit. His activities went far beyond regional borders and culminated in a significant legal dispute with the Loewen Group.
Why did Jeremiah O'Keefe sue Ray Loewen's company?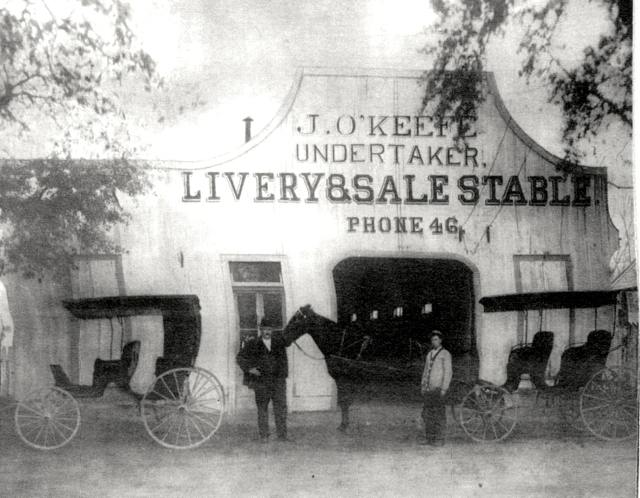 The court war that erupted in 1995 between Jeremiah O'Keefe and Ray Loewen's Loewen Group stemmed from a negotiation dispute. Ray Loewen bought a funeral facility that was required to sell O'Keefe's funeral insurance policies exclusively, and O'Keefe, a responsible funeral home owner with eight parlors in Mississippi, found himself trapped in a web of broken agreements.
In 1991, a settlement deal was reached, but Loewen did not follow through on it. Rather, he persisted in impeding O'Keefe's enterprise, impeding his capacity to maintain a stable income. Following his motto of "go big or go home," O'Keefe brought in the legal expertise of Willie Gary, a bright lawyer whose background included being the son of a sharecropper.
A turning point was reached at the next trial, Jeremiah J. O'Keefe, Sr. vs. Loewen Group, Inc., which took place in Jackson, Mississippi. An unprecedented $500 million in damages was awarded to O'Keefe by a majority Black jury. In addition to protecting O'Keefe's family business, this victory brought attention to the funeral industry's predatory practices—an issue that "The Burial" expertly explores.
Who is Jeremiah O'Keefe's Wife?
Every great man has an equally amazing woman behind him. The life of Annette Saxon O'Keefe was entwined with that of Jeremiah O'Keefe. The two had a strong bond and were deeply committed to one another, their families, and the causes they supported. Annette was essential to the O'Keefe family, helping to preserve Southern cooking customs through her contributions and her 1994 book "Cooking on the Coast." Her death in 1998 was a tragic turning point in the O'Keefe family's history.
When Annette Saxon O'Keefe passed away, Jeremiah O'Keefe and her family had to deal with her loss.  In keeping with his charitable endeavors, Jeremiah made a donation to the Walter Anderson Museum of Art in her honor. The O'Keefe family's continued support of artistic endeavors has preserved Annette's legacy and had a profound and enduring influence on their ideals and community efforts.
Jeremiah O'Keefe's Kids
The thirteen children that Jeremiah and Annette reared are part of the O'Keefe legacy. With 43 grandkids and 33 great-grandchildren, their family tree flourished, demonstrating the strong links that the O'Keefe clan had built. Every child contributes to different aspects of society while carrying on the principles instilled by their parents.
When did Jeremiah O'Keefe die?
At the age of 93, Jeremiah J. O'Keefe, Sr. passed away on August 23, 2016. Congestive heart failure was the cause of death. It was the end of a life characterized by tenacity, devotion, and service. Though his passing left a vacuum, Jeremiah O'Keefe's legacy will live on thanks to the lasting impact he had on politics, the funeral industry, and the hearts of his loved ones.
In summary, the story of Jeremiah O'Keefe, who was immortalized on film in "The Burial," goes beyond the drama of a courtroom. It's a story of bravery, tenacity, and the human spirit rising above corporate manipulation. O'Keefe's life and legal struggle serve as an inspiration to future generations, embodying the unwavering determination to uphold one's legacy and resist injustice.