On Friday, April 4, Acorn TV will premiere a new mystery series called Harry Wild. Golden Globe winner Jane Seymour plays English Professor Harriet "Harry" Wild, who is about to retire from her beloved profession at the start of the series. But she is unsure of her next steps. After being mugged, things become even more difficult for her, so Harry reluctantly agrees to stay with her detective son Charlie (Kevin Ryan) while she heals. To the dismay of Charlie, his family, and the local police, a terrible crime scene awakens memories of a gory Elizabethan play, and Harry flees. Surprisingly, she runs into her mugger Fergus (Rohan Nedd), who ends up assisting Harry in her investigation. HARRY WILD, starring Jane Seymour, is set to premiere on Acorn TV soon, but where was Jane Seymour's Harry Wild drama shot? Here www.tvacute.com shares with you everything we know about Harry Wild.
Harry Wild, was shot in which location?
Where was Harry Wild drama filmed? What is The Hairy Goose? In mid-2021, the first season of Harry Wild was filmed in and around County Kildare is west of Ireland's capital, Dublin. Brennan's Kilteel Inn, the area's well-known tavern. For the duration of the shoot, Brennan's Kilteel Inn was renamed 'The Hairy Goose' for the television series. At the beginning of the show, this is where Harry's retirement party was filmed.
Actress Jane Seymour told Express.co.uk about meeting several "amazing people" while filming the series. Seymour added "when I was filming, I got to meet some really kind folks from all around the world. She continues "We went to some beautiful country houses, one place was [author] Selina Guinness' home, really bizarre and eclectic and strange and really weird." "She always invites rock and roll musicians to live there and play music, so various rock groups were coming in and out when we were filming there."
About Kilteel and Brennan's Kilteel Inn.
Kilteel is currently a small village off the usual path, but it was previously a key strategic point for guarding the pale's border. The remnants of a monastery, a 15th-century castle, and a huge Norman motte and bailey may all be seen in the hamlet. So here Jane Seymour's drama takes place.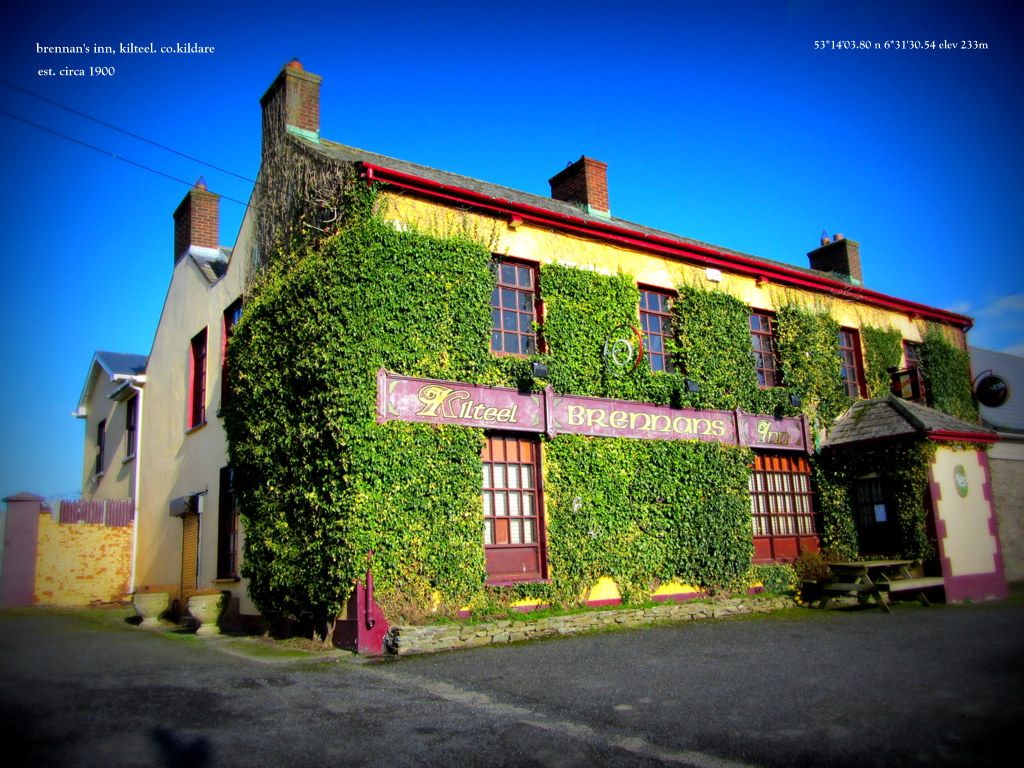 Brennan's Kilteel Inn. A typical old Irish pub Brennan's Kilteel Inn is a 100-year-old two-story ivy-clad structure. It is one of Kilteel's most popular pubs. In all its splendor, an old traditional pub! With two open fires, a tiled floor, and pitch wood back bar and furnishings, it has an old-world feel. It's filled with antiques, a haunted room, and endless stories from the past.