Barry Sanders' Ex-Wife Lauren Campbell: Sports icons make an enduring impression that extends beyond the field of play. Running back and Pro Football Hall of Famer Barry Sanders is hardly an exception. A look inside his life may be seen in the documentary "Bye Bye Barry," which will soon be available on Prime Video. The film aims to disentangle the many strands of Sanders' remarkable career and investigate the mystery behind his unexpected resignation at the height of his fame. A significant person in Barry's life, Lauren Campbell-Sanders, is at the center of this story. Now tvacute explores the story of Lauren Campbell's journey and Bye Bye Barry.
Who is Lauren Campbell?
Former news anchor for Detroit's WDIV, Lauren Campbell-Sanders, is a native Detroiter who grew up in the historically significant African-American neighborhood of Conant Gardens. Her education at Wayne State Law School, Renaissance High School, University of Michigan in Ann Arbor, and Detroit Public School prepared her for a diverse career. Academic achievement from an early age shaped Lauren's upbringing and her future aspirations.
A sense of community was fostered by Lauren's Detroit background and has persisted in her life. After completing her studies at Renaissance High School, she went on to the University of Michigan to further her education and develop her business and communication abilities. Her decision to attend Wayne State University to seek a legal education expanded her skill set. Along with imparting knowledge, Lauren's educational path gave her a feeling of purpose that would ultimately shape her profession.
Finding out about Lauren Campbell-Sanders' relationship with her grandmother, Edith Williams, and the extensive history of her family is a fascinating experience. Expert seamstress Edith Williams created beautiful curtains and slipcovers that left a lasting impression. Rich people's homes in neighborhoods like Grosse Pointe are decorated with magnificent works of art, which vividly depict a picture of classic elegance. Lauren's memories emphasize the transformational influence of her grandmother's artistic ability, even though they lived in a more modest home on Detroit's northeast side.
About Lauren Campbell's Career: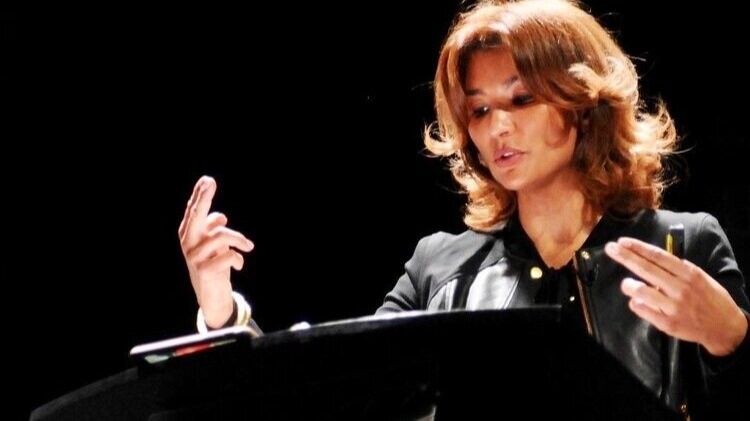 Lauren's career path is evidence of her adaptability and tenacity. She began her career at Channel 20 WXON as an anchor and producer before moving on to WDIV as a writer for the newscasts that aired at five and six p.m. This was the start of her influential media career.
Her experience in media relations, radio, television, breaking news, and journalism gave her a platform when she was hired as the weekend morning newscast anchor for Local 4 News Morning. The Detroit audience was riveted by Lauren's performance, which was a testament to her commitment to her profession.
Lauren's decision to leave the workplace after more than 15 years with Local 4 News was a critical turning point. In an effort to strike a balance between her career and her family, she started a new company, The Elevate Project Inc., which specializes in marketing and consulting. Here, her skills in media relations and communication came together to enable her to manage a group of people in the creation of thorough marketing plans and content.
 Lauren Campbell's Marriage Life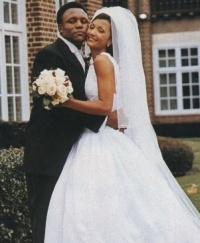 The story of Barry Sanders is entwined with Lauren's private life. Lauren wed Barry Sanders, her longtime partner, in a small ceremony at the Detroit Golf Club in 2000. Fifty intimate guests watched the six-year romance of the couple. The arrival of Nick, Nigel, and Noah, their three boys, increased their happiness together.
But sometimes, love stories go in unanticipated directions. In February 2012, the couple, having been married for twelve years, had to face the difficult reality of getting a divorce. Citing a breakdown in their marriage, Sanders filed for divorce. The precise causes of the breakup are yet unknown since Sanders, who is well-known for being reticent, declined to make a comment via his attorneys.
Complex negotiations over property issues, child support, and custody were a part of the divorce process. Lauren handled this phase of her life with elegance and resiliency in spite of the difficulties.
 Lauren Campbell's Kids
Three sons, Nick, Nigel, and Noah, were born into the Sanders-Campbell family. Each has forged their own way, combining a variety of hobbies and athletic abilities.
As a member of the Michigan State men's basketball team, Nick Sanders has pursued basketball and demonstrated his abilities. Nigel Sanders decided to pursue a career in music, attending Howard University and working as a producer. Following in his father's footsteps, Noah Sanders, the youngest, accepts a football offer from Toledo University.
Lauren offered her assistance to Barry J. Sanders, the son of Barry Sanders from a prior relationship Aletha House, in addition to her own family. For his final season, retired American football running back Barry J. Sanders switched from the Stanford Cardinal to the Oklahoma State Cowboys.
Where is Lauren Campbell now and what is her life after divorce?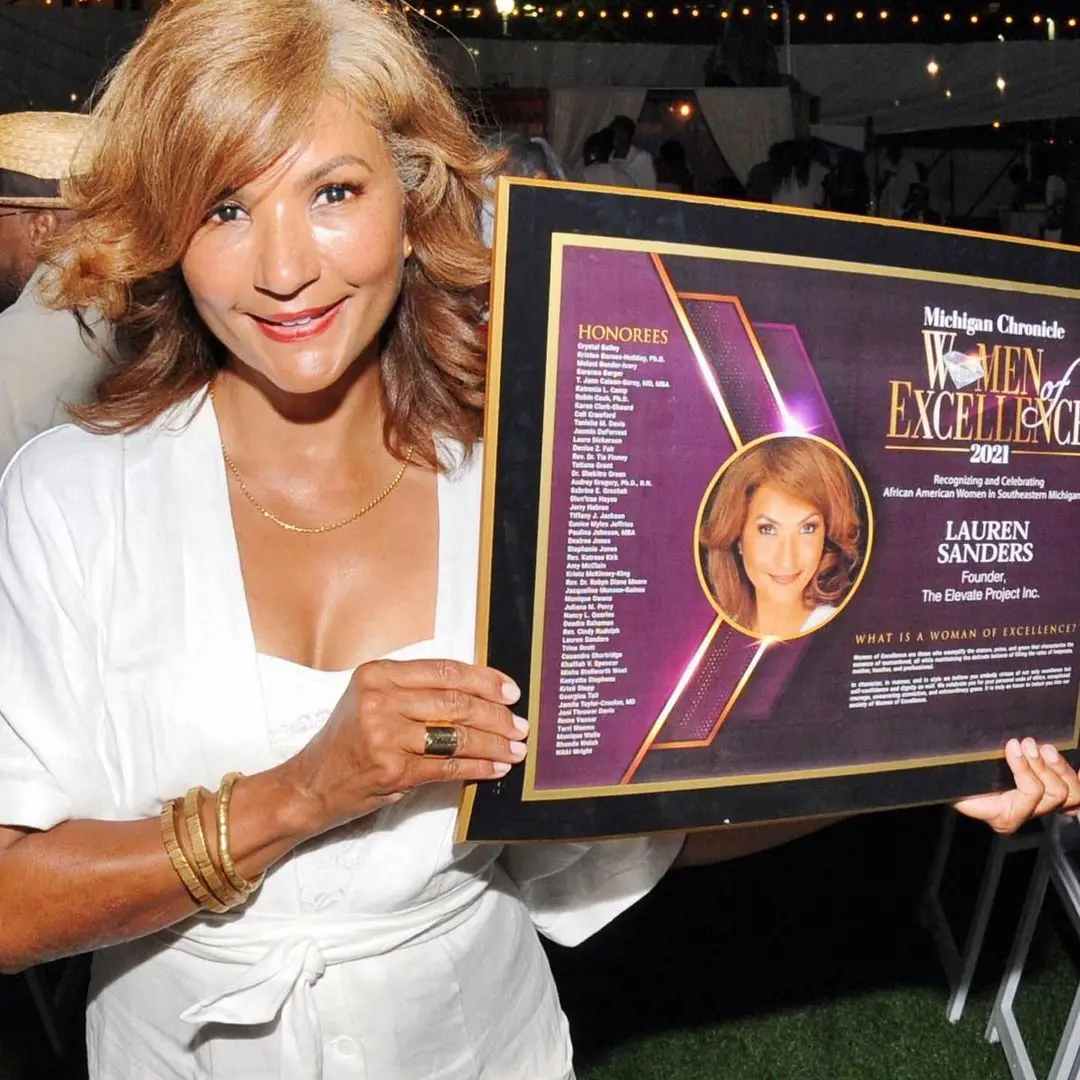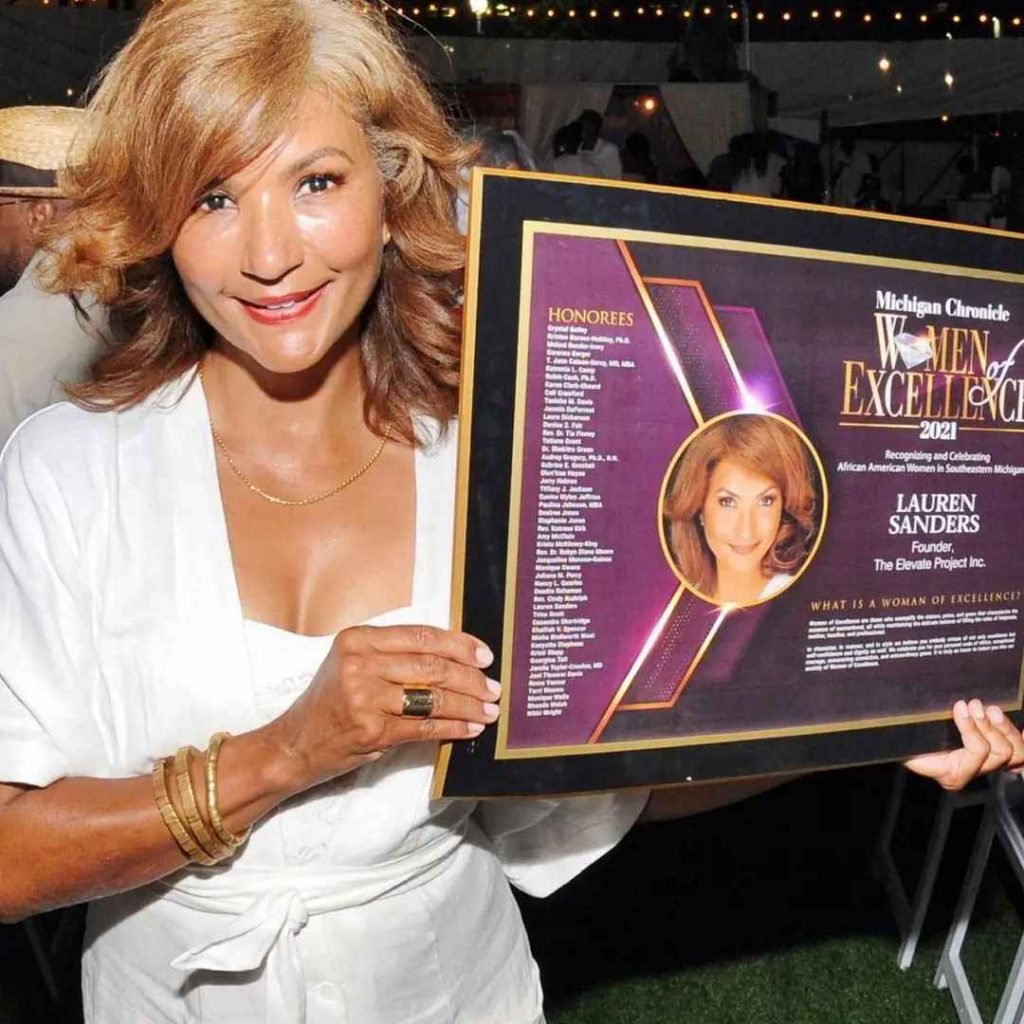 Lauren has kept her private life low-key after her divorce. Notably, there haven't been any reports of her getting married or involved in any new partnerships. According to the most recent information available, Lauren Sanders (formerly known as Lauren Campbell) has moved into the position of Media Specialist and is based in Detroit, Michigan, in the United States. Lauren has made a name for herself in the fast-paced world of journalism after working as a news anchor and participating in The Elevate Project Inc.
Lauren Sanders is currently employed as a Media Specialist, demonstrating her extensive experience and knowledge in the industry. As a live event host and facilitator, she has welcomed new chances outside her prior work as a news presenter. This development demonstrates her flexibility and adaptation to the media environment.
Lauren Sanders, who embodies growth and perseverance in the constantly evolving media profession, continues to be a source of inspiration, whether she is interacting with audiences or hosting live events. Her continuous dedication to having a good influence on community and professional endeavors is demonstrated by her presence in Detroit, Michigan.
Lauren's efforts, in partnership with a group of American women, to support women and families in Africa are a shining example of her dedication to community service. Lauren was honored with the 2021 Women of Excellence award from the Michigan Chronicle for her accomplishments. This recognition highlights her contribution to community well-being in addition to her influence in the professional sphere.
In summary, Lauren Campbell-Sanders has successfully negotiated life's challenges by being resilient and having a purpose. Lauren's path, which took her from her Detroit origins to the height of a prosperous media career and through the highs and lows of marriage, is a testament to her dedication to family, community, and personal development.
What is Barry Sanders's Net Worth?