Westworld was developed by Jonathan Nolan and Lisa Joy and is based on the eponymous 1973 movie. Evan Rachel Wood, Thandiwe Newton, Jeffrey Wright, James Marsden, Tessa Thompson, Ingrid Bols Berdal, Luke Hemsworth, Ben Barnes, and other actors are among the cast members. The season finale of this excellent dystopian television series, Westworld Season 4 Episode 8, has finally arrived. The last episode set the stage for some major surprises and character deaths. What happened in the end? Although that's not the world they desired, it is the world they produced on Westworld. The eighth episode of the show's fourth season is titled "Que Será, Será."  (tvacute.com) Here is all the information you require on the conclusion of Westworld season 4 episode 8. 
Westworld Season 4 Episode 8 Recap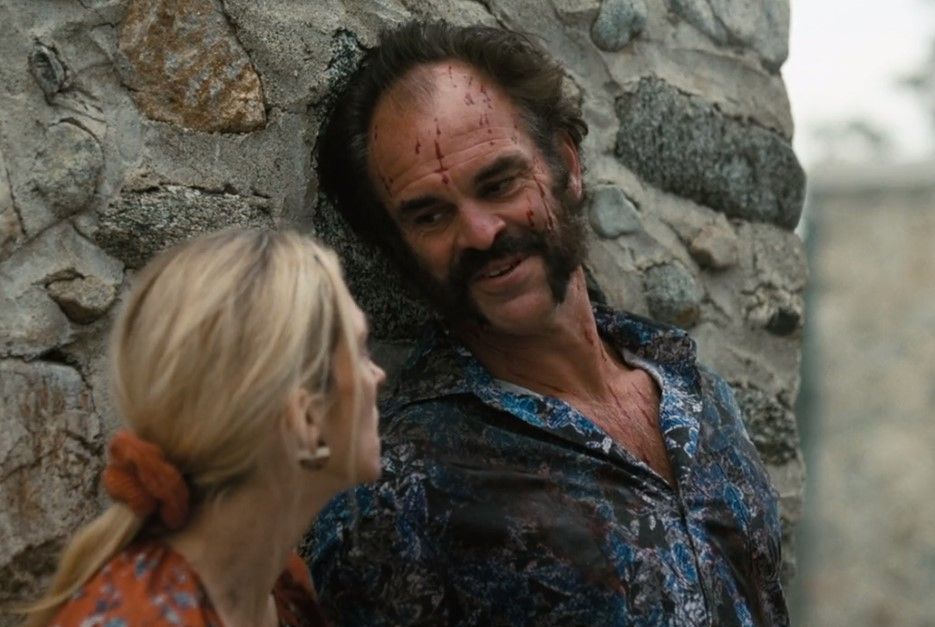 Following the penultimate episode, violence is erupting in a tiny village as people start murdering hosts, including Rebus (Steven Ogg). One sniper kills people before being shot dead by MIB, who then gets into a car and leaves. Drone hosts find Charlotte Hale's body at the destroyed ruins of The Tower, fix it, and then bring her back to life. She asks to be made stronger but asks to leave the wounds to remember her past.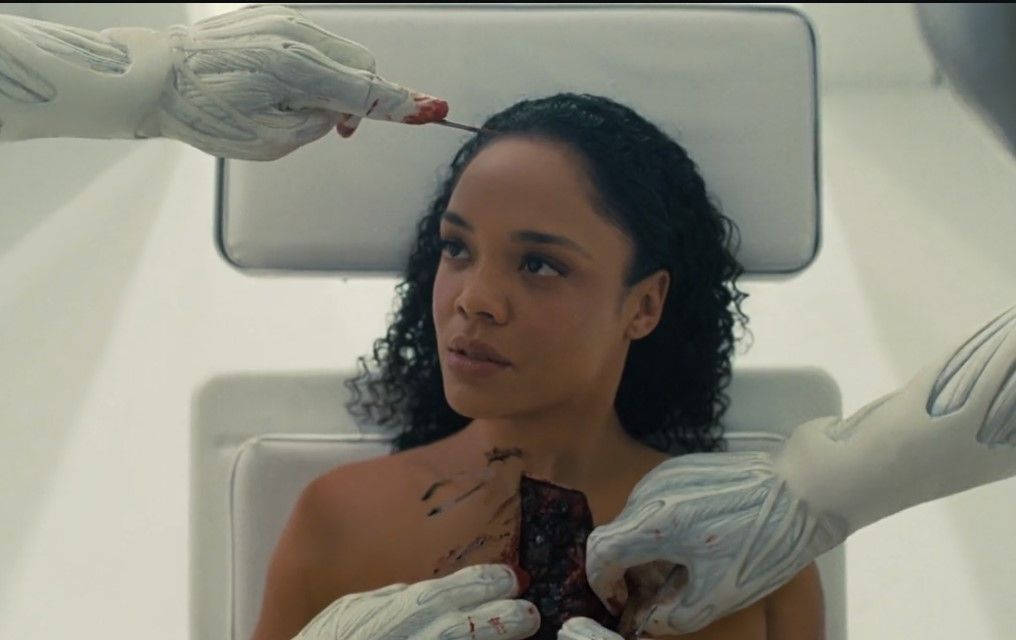 Hale gets ready to fight and assesses the damage The Man in Black has caused before entering the control room of The Tower and discovering she is unable to alter the signals it is transmitting. Hale is given a tablet that reads, "He and Maeve are gone. She needs to determine what happens next. This is not the world she wanted," and she is shown a view of the city's ruins while reading the message from the deceased Bernard.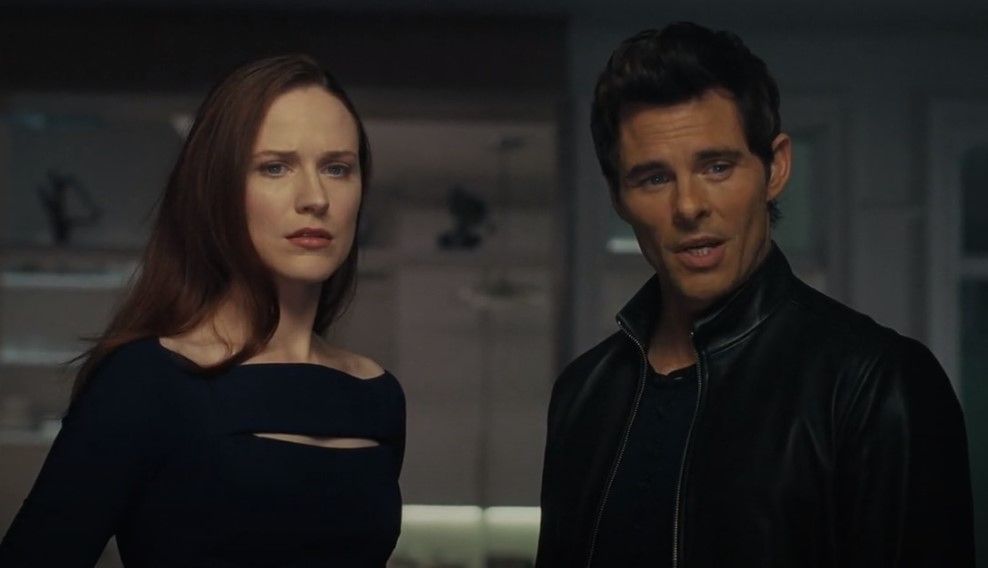 Christina is in shock at her flat after learning she is a fraud. Teddy invokes Descartes with the axiom "I think, therefore I am," but Christina is paralyzed by perplexity and sorrow. She suddenly understands that she was never truly alone because a part of her that made this planet also made her pals make her happy. That implies that Maya (about whom we've been curious) was a creation of Christina's imagination, something she created so she wouldn't feel lonely. Teddy and she share a kiss on her balcony after she says she needs to go up.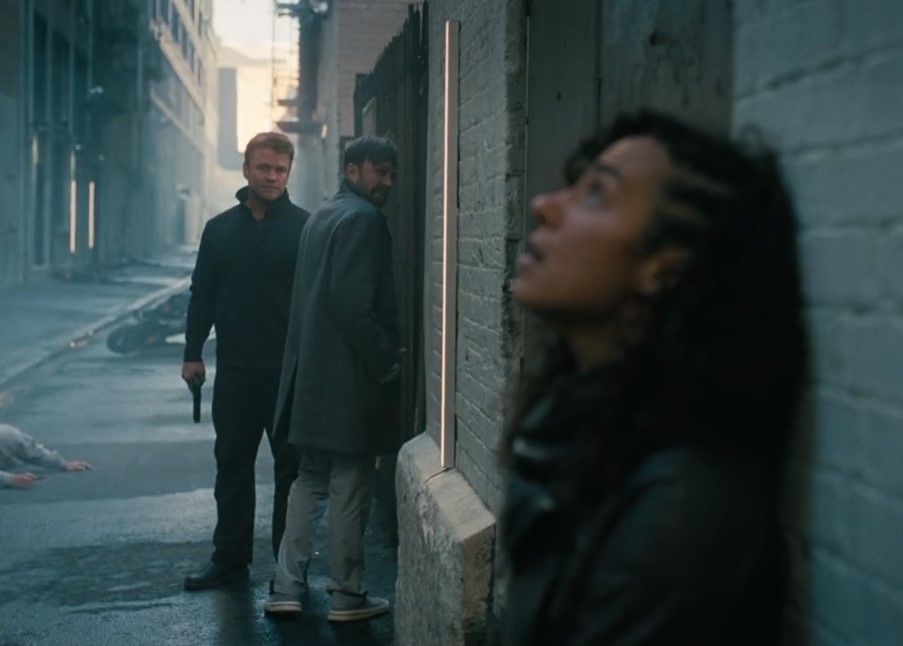 Hale stomps out her holographic of New York City, interrupting their makeout session remotely in a rage. Around Teddy and Christina, the structures start to flicker. Teddy is aware that Hale is after them, but Christina says she won't give up her world easily. The tower floor ultimately cracks as a result of Hale's continued stomping, exposing that what she is really chasing is one of Dolores' pearls. Hale demolishes the hologram while continuing to trample. Caleb, who is declining, Frankie, who is hurt, and Stubbs pause to rest. Stubbs fears that they won't be able to leave the city, but Caleb is still committed to treating his daughter fairly. They seek refuge at a gas station, where Frankie informs Caleb that Uwade passed away from cancer many years ago. Frankie notices that Caleb's body is failing him, but he won't tell her why.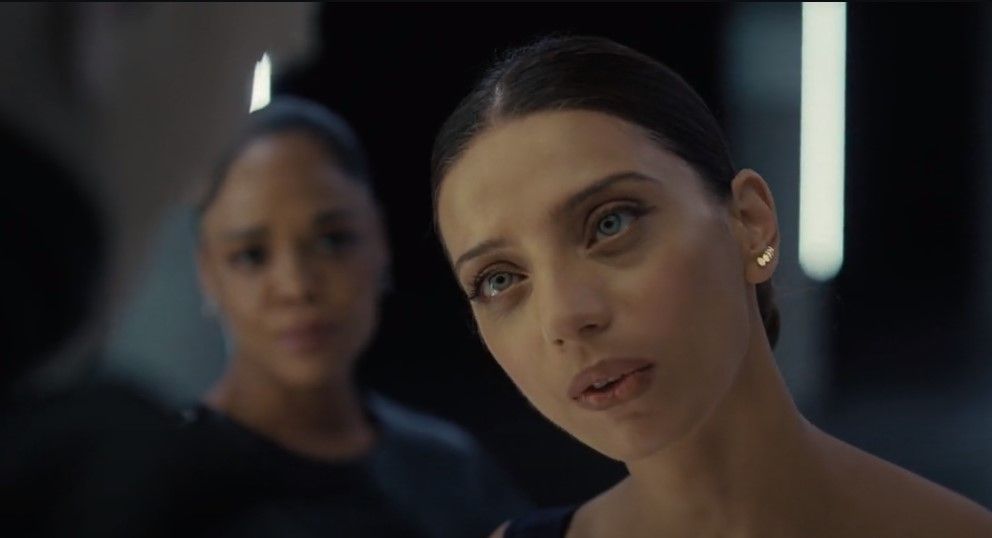 Hale pays OG William a visit in jail. Hale remarking after finding his body, "Finally got what you wanted." After some back-and-forth, Clementine emerges from the shadows and persuades Hale to release her. In an effort to slow the renegade William copy down, Hale dispatches a number of hosts after him.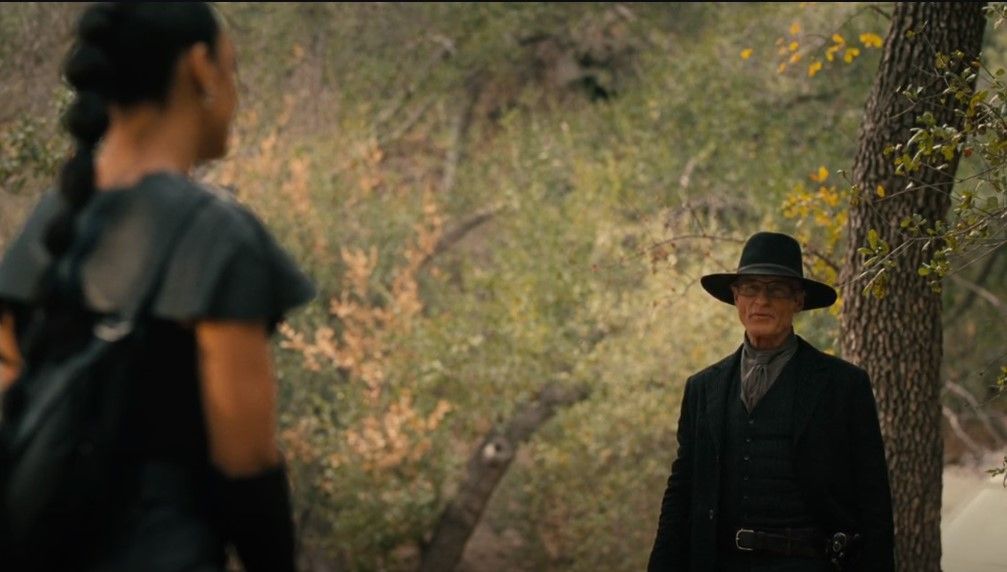 Hey, Jonathan Tucker! William uses a pair of glasses that project Hale onto a nearby tree stump to speak with Hale while killing his pursuers. Here we learn William's new objective, which is to obliterate the Sublime. He mounts his horse and rides off toward the Hoover Dam. Christina sees Maya in her world resting on a bench beneath a big tree. Maya informs Christina in a subdued moment that she has control over the areas of the world she sees. She speaks of an "old order" and a "deep tranquility," obviously alluding to the beauty of nature.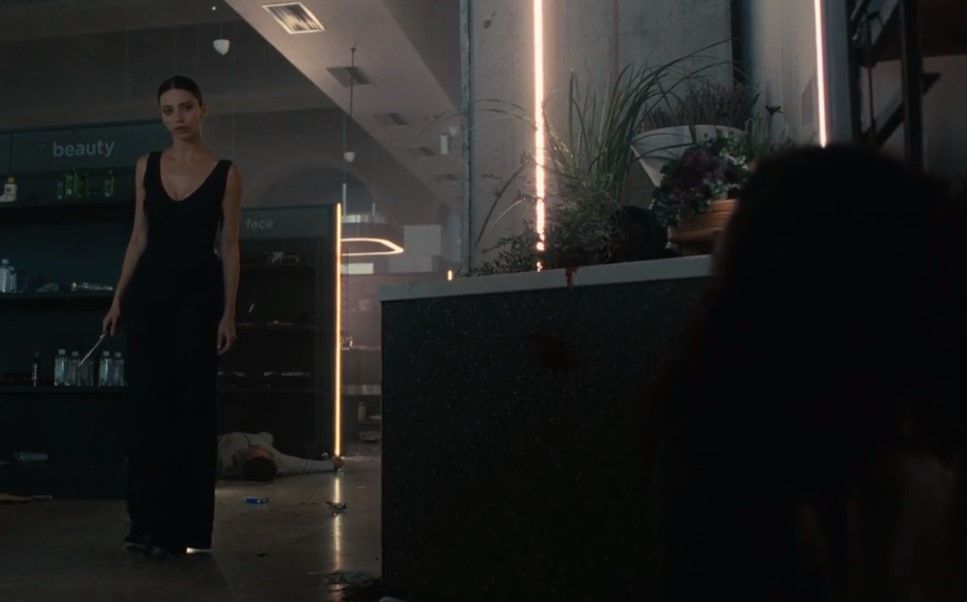 At the convenience shop, Caleb, Frankie, and Stubbs are attacked alternately by Clementine and an armed customer. Prior to executing Stubbs in a violent manner, Clementine shoots the unidentified attacker. She then fights Caleb in a furious struggle for a brief period of time before Frankie shoots her in the head with the one bullet she ostensibly did still have.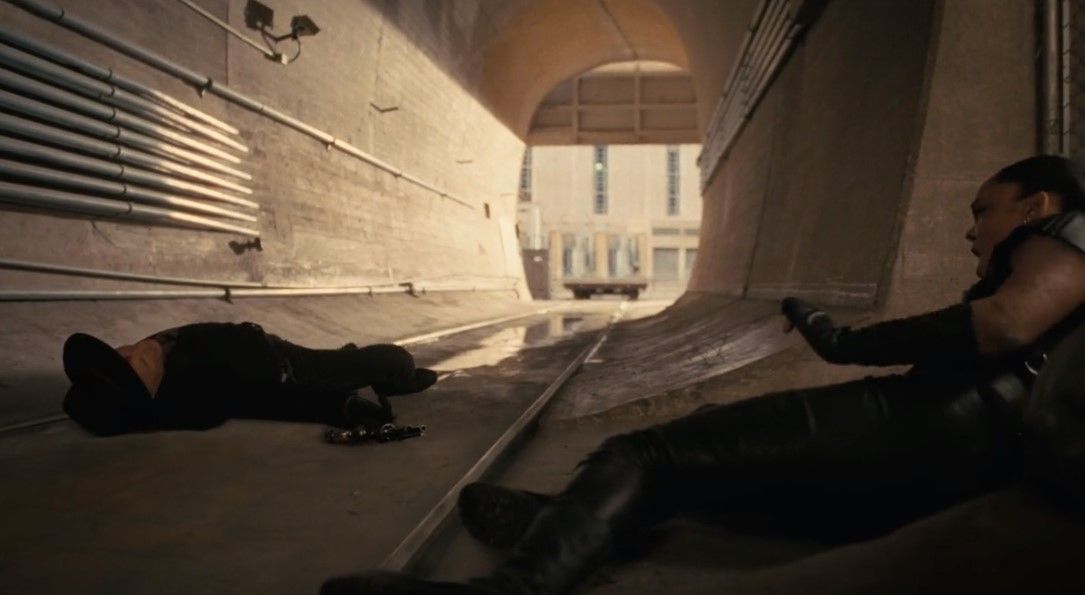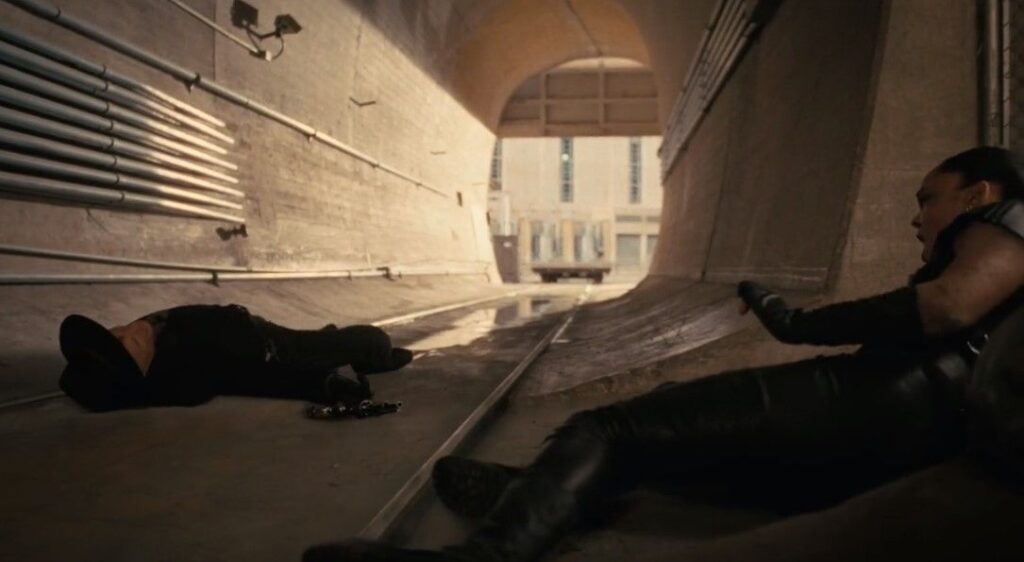 When William gets to the Hoover Dam, he starts attacking the Sublime. Hale catches up with him and confronts him, claiming that William has contracted his now-dead human counterpart's "infection." The two engage in a violent battle that pushes them outside and around the dam while the Sublime door pulses. Hale is pursued into a nearby tunnel as William takes the upper hand and reveals in a flashback that Bernard's farewell communication was actually a series of instructions. It is brought to our attention that Bernard had left a gun in the tunnel (for Hale to use at this very moment), and Hale does indeed seize the weapon, shoot William, and remove the control unit from his head. She stumbles off, crushing his pearl to dust.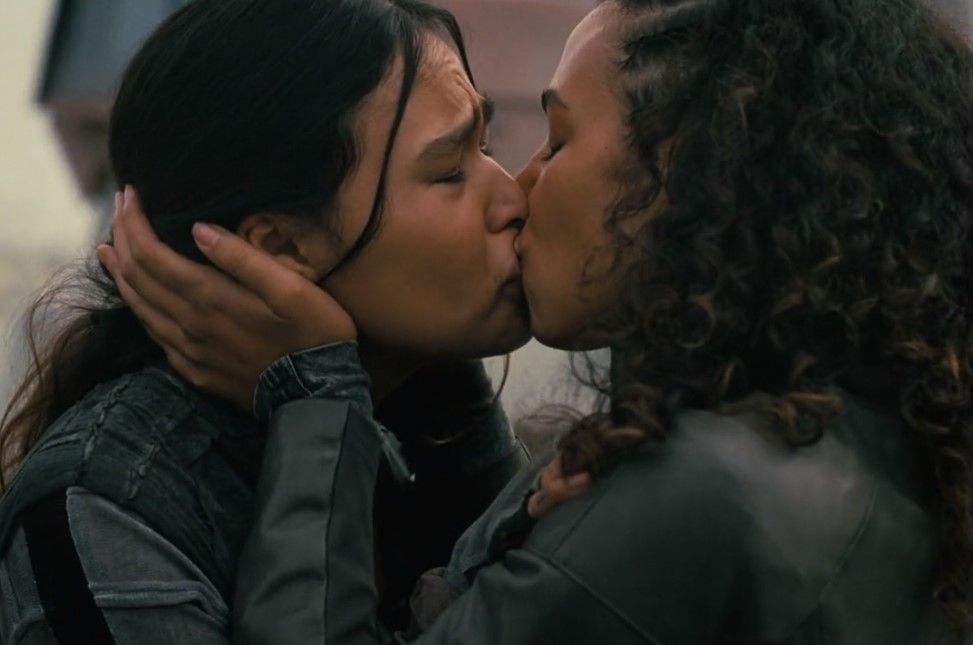 Odina meets Caleb and Frankie at the docks, where Caleb confronts Frankie with the truth that her father passed away a long time ago and that her body is deteriorating. They part ways with heavy hearts. Hale transports Christina, Teddy, and their environment into the Sublime using Dolores' pearl. Christina comes to the realization that Teddy could only have been brought back because Dolores loves him so much.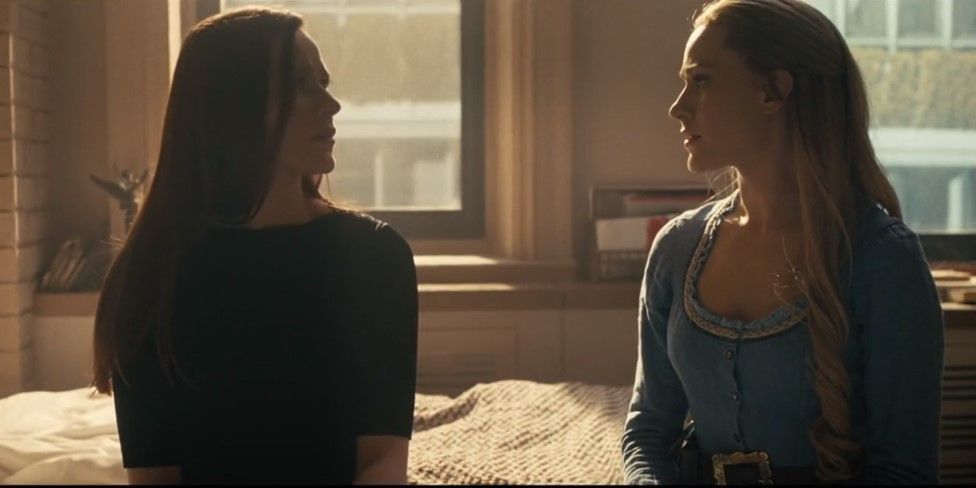 In the fourth season finale of Westworld Christina awakens in her bed before Teddy can become too scared over not living. Teddy is initially seen seated at the foot of her bed. He then changes into Dolores, exactly as she appeared and spoke in Westworld all those years ago. She informs Christina that humans will go extinct and that all living things are mirrors of their creators.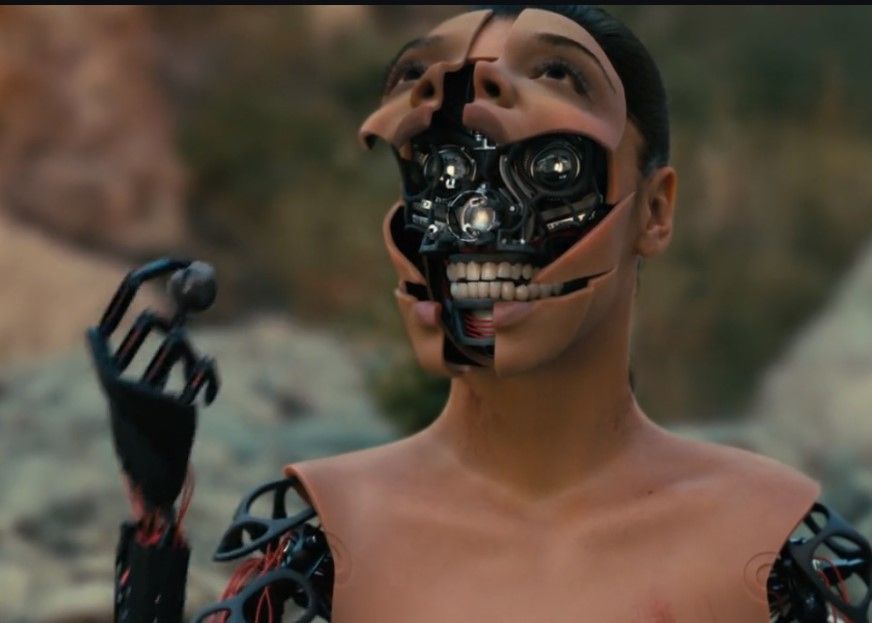 A beaten Hale tears off her meat suit takes her control unit out of her own brain and grinds it up in her hand while Christina strides through the flaming streets of New York City with Dolores.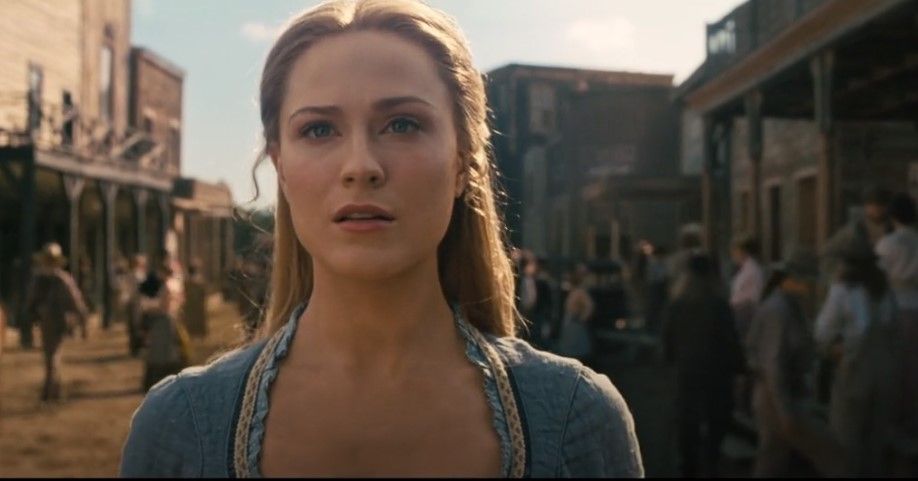 In the final minutes, Christina returns to Westworld via the Sublime and briefly narrates her optimism that things will be different now. As she moves through the city of Chalores, the setting gradually vanishes. Dolores/Christina is seen standing in the iconic Westworld theme park in the last scene of the episode; she has completely changed into Westworld Dolores and is sporting a blue dress and blonde hair.
Westworld Season 4: The following significant characters have all passed away in the present day.
The Man in Black killed Maeve Millay by shooting her in the head.
The Man in Black killed Bernard Lowe by shooting him in the head.
Ashley Stubbs was slain by Clementine Pennyfeather after being pierced in the head.
Frankie Nichols shot Clementine Pennyfeather in the head out of self-defense.
The Man in Black/William—while Charlotte Hale was successful in shooting the host copy before taking out his pearl and crushing it, the human form of William was fatally wounded by his host copy.
Dolores Abernathy's alter ego, Charlotte Hale, committed suicide by crushing her own pearl.
The remaining host duplicate of Caleb Nichols, whose human counterpart had been killed by gunfire 23 years earlier, will eventually lose its mental capacity and pass away.