It's fair to remark that Westworld Season 4 Episode 7 "Metanoia" contains a number of significant character deaths. It's not obvious how long these violent outcomes will last. The penultimate episode, which moves at a breakneck pace, provides more information about Christina (Evan Rachel Wood), offers Caleb (Aaron Paul) a significant character moment, and clarifies what Transcendence is. Additionally, it primes The HIB for a pivotal part in the climax. Read the recap of how it all turned out.
Westworld Season 4 Episode 7 Recap
Bernard (Jeffrey Wright) and Maeve (Thandiwe Newton) arrive at the Hoover Dam, which the Host in Black (Ed Harris) gained control of far back in the first episode, in the opening scene of the episode "Metatonia," which can mean "change of heart" in fact. Halores (Tessa Thompson) can't get to the Sublime that Dolores stashed here without the key within Bernard's skull. This beginning scene is repeated twice in our minds. Using his key, Bernard unlocks the Sublime and tells Maeve that, in exchange for her assistance in his war against Hale to rescue the world, he will assist her in finding her daughter there. They join Ashley and Frankie. The four of them come to the city together with the intent of destroying the Tower and eliminating Hale. Bernard warns Stubbs that he won't survive in his attempt to save the world before departing for the Tower. Stubbs accepts his fate and goes in search of Caleb with Frankie.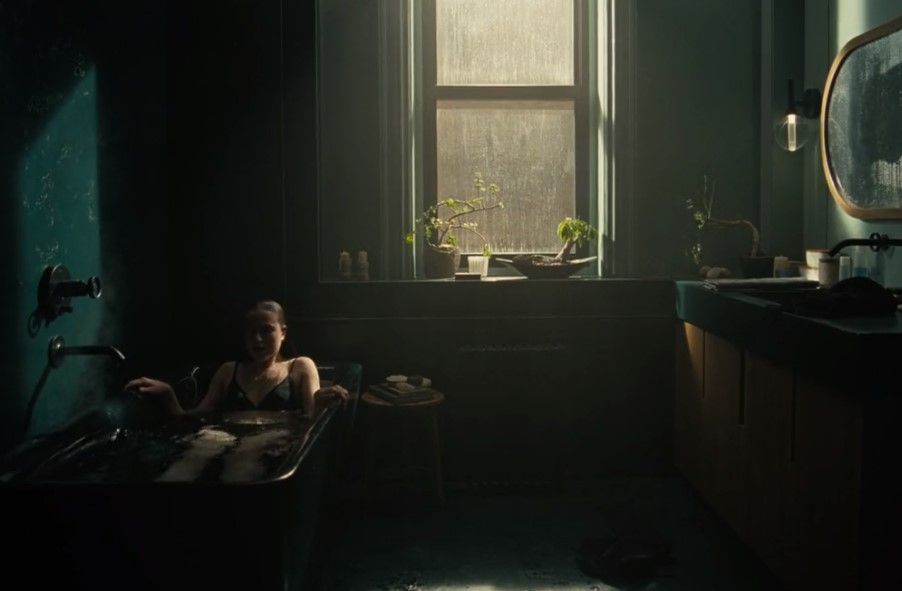 Without wasting any time, in Westworld Season 4 Episode 7 titled "Metatonia" soon discloses what is actually happening and where Bernard and Maeve are. They are watching several events unfold while inside the Sublime when massive machine attacks and murders them. The next time, Maeve defeats the assaulting robot, and Bernard informs her that if they want to save the planet, they must make it to Hale's tower. Maeve agrees to join him if he promises to reconnect her with her daughter after it's all over. Teddy is seated at Christina's feet as she awakens in the meantime. She is perplexed and repentant, unable to understand why she would make a life for so many others such a torment. Teddy says that Hale is just one of her numerous personalities. After leaving the room, Christina makes an effort to drown herself in her bathtub. She not only survives the drowning but also rises from the water looking changed.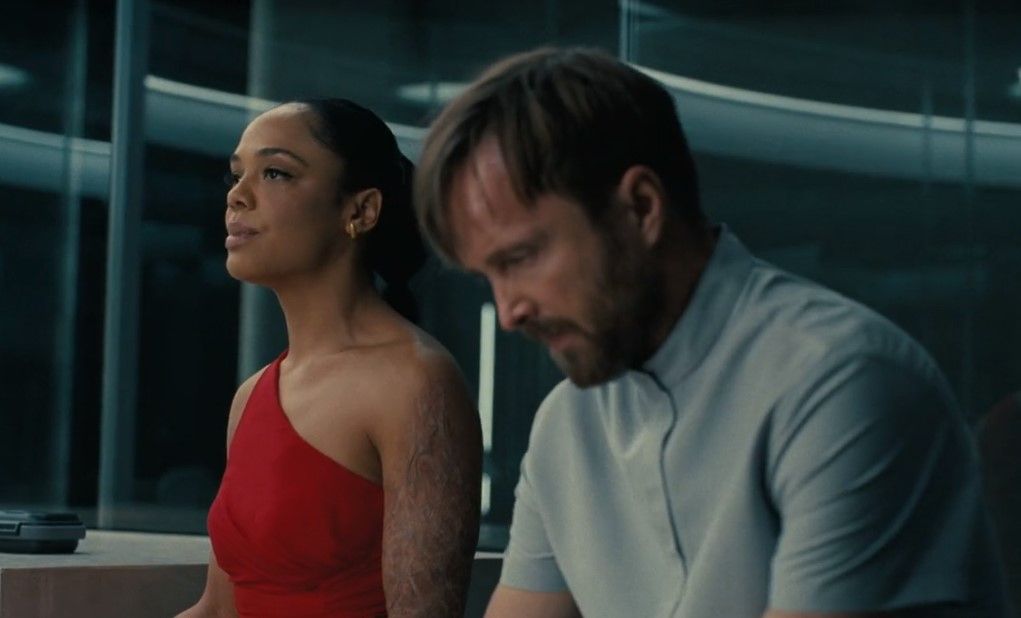 Hale and William are amused by their unkempt science experiment as they sit back in the Caleb prison. Then Hale informs Caleb that she is "putting people in cold storage" and closing down the cities. She lays out her full nefarious scheme: use him to entice the rebels here so she may eliminate them all at once. William is nearby listening and appears upset. The situation then swiftly gets worse. Near New York City, Bernard and Maeve meet with Frankie, Stubbs, and the rebels who managed to survive. Bernard bids Stubbs farewell, claiming that he won't make it through the forthcoming struggle. Hugging him, Stubbs encourages him to triumph. Hale transmits an encrypted message to the world informing everyone that she and her species are leaving humanity behind. It's "evolving," as she puts it.
In parallel, the William copy returns to the original. OG William is asked by the host what he would do. William simply asks his replica the same question and informs him that it makes no difference who defeats Hale because they are both the same. After stabbing the original prisoner in the chest, William the duplicate departs. Even though OG William appears to be dead, we would caution against placing too much stock in any idea or observation relating to Westworld. Teddy responds to Christina's inquiry about Dolores by saying that while she was generally sweet, she had her dark moments. She surpassed the stories she played for other people because the world was unfair to her. Teddy and Christina attack Olympiad Entertainment together. Storm here refers to Christina gently asking a worker to sound the fire alarm. She then issues a command to leave the building, with the exception of the writers.
She orders the authors to trash their works before going down to Olympiad's lowest level. She finds Caleb there and arranges for his release. Additionally breaking into Olympiad, Frankie and Stubbs find the dead body of William the human (?). Frankie demands that they attempt to assist him, but Stubbs, who recognizes William, claims that whoever carried out this action done them a favor. Later, Caleb assaults both of them, pinning Frankie against the glass of his cage. He becomes even more incensed when she reveals who she is. Caleb sobs in recognition as she recalls events that only she could have known. Maeve and Bernard are currently walking toward the tower. Bernard admits that there is no chance of them succeeding but that he still needs her assistance as they ascend. He can't read her expression as she pushes him.
In Westworld Season 4 Episode 7 contains some of the greatest, most suspenseful scenes in the entire series, so let's set the stage for what follows. Get set and go! A fierce struggle breaks out between Maeve and Hale while he is mid-transcendence, sending them both flying out of the window and continuing in the water feature by the plaza. William suddenly materializes to kill Maeve in the head. In addition to telling Halores that they are now playing "survival of the fittest," he also strikes her pearl with a lethal blow. He discards their remains in the swimming pools encircling the tower. Then William catches Bernard recording what appear to be instructions on his iPad. William also shoots him. Scenes from Bernard's conversation with Akecheta (Zahn McClarnon) as he bleeds out show that he never expected to escape the conflict. (There isn't a situation where I survive.)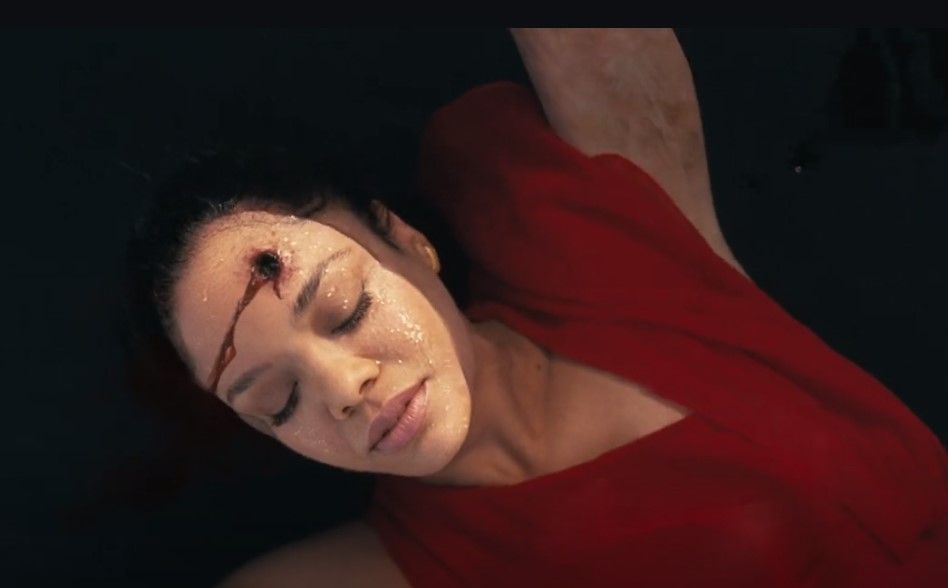 After William shoots Bernard a third time, Bernard seems to disappear into the Sublime. William then overrides Christina's influence and commands everyone in the city to commit suicide using the power of the tower. All of the main characters are now in grave danger, thus. Just as the signal is lost and chaos breaks out, Frankie, Caleb, and Stubbs get to the subway. Frankie receives a leg shot before they can flee, though. Christina tries to halt the game in the street, but the tone negates her abilities, and no one she attempts to assist can see her. She asks Teddy what is going on, distraught, and he gives her another shocking revelation: no one can see her since she isn't real. The tower detonates behind The HIB as he makes his way into the chaos of the city dressed in his trademark Westworld garb. The series conclusion might very well be next week's finale, don't you think?