The explosive party at the Cousins beach house in this week's episode six titled "Love Fest" of "The Summer I Turned Pretty," has a significant effect, notably on Steven (Sean Kaufman) and Taylor (Rain Spencer). Belly (Lola Tung), Conrad (Christopher Briney), Jeremiah (Gavin Casalegno), Steven, Taylor, and Skye band together to organize a heartfelt farewell party as the group prepares to lose the beach house.
An unexpectedly lovely moment happens between Skye (Elsie Fisher) and Cam amid Belly's drunken antics, her turbulent encounters with Conrad, and the Fisher boys' struggles with their feelings for Belly. But Steven and Taylor steal the show because they perfectly capture the dynamics of a typical teen party. Steven confesses his lingering affections for Taylor as they do a choreographed dance to "Party in the U.S.A." Unfortunately, Taylor's would-be rock star boyfriend Milo learns of their relationship, which leads to a fight to the tune of "All the Small Things" by Blink-182. In the end, Taylor breaks up with her boyfriend, which results in Steven and Taylor sharing a long-awaited passionate kiss.
It happens later on in the show, right after Steven and Taylor's boyfriend Milo got into a fistfight. The decisive exchange between the two occurs when Taylor demands Milo reveal her middle name in the middle of the dance floor. When he is unable to, she ditches him, and Steven immediately admits that Madison is her middle name.
Later, in a lonely area of the party, Taylor explains to Steven how much it meant to her for him to know that she has a middle name and why she eventually decided to pick him over Milo. Couple kisses.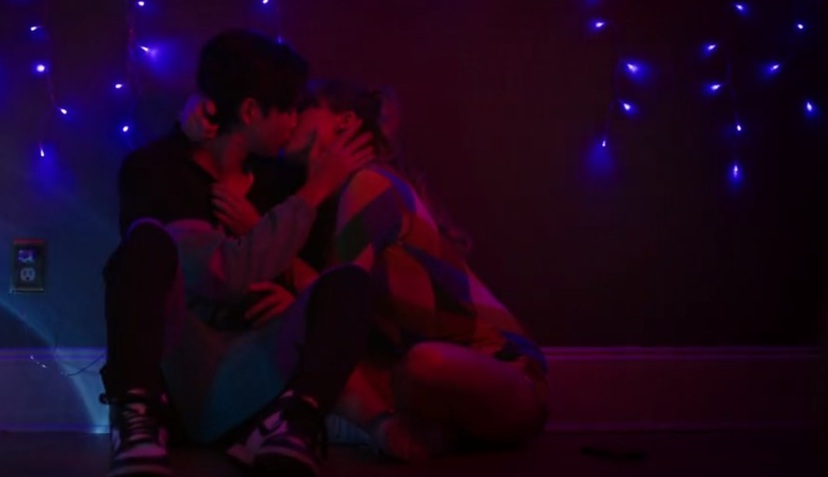 This kiss has ramifications, even though it is undoubtedly a nice moment, especially following their slow dance in episode 5. Taylor will be leaving for volleyball camp in a few weeks, and to make matters worse, Steven will be starting at Princeton in the fall. Therefore, even if the two decide to date, their separate lives will eventually drive them apart, at the very least physically.
In an interview, actors Sean Kaufman and Rain Spencer discuss the turning points in their respective characters. In spite of her initial reluctance, Rain Spencer eventually decided to dance and even embraced Taylor's innocent side. Sean Kaufman remembers the excitement of learning the dance steps, especially when they were performed to "Party in the USA."
The way Rain portrayed Taylor's open response to the altercation rang true and demonstrated her development. The performers emphasize their mutual trust and cooperation as they talk about the excitement on set during the dance and combat scenes. Sean Kaufman emphasizes the excitement of the different challenges his character encountered, while Rain Spencer expresses excitement for Taylor's vulnerability and development. The tender last kiss highlights the conclusion of their characters' journeys toward vulnerability and sincere feelings by showcasing their chemistry and connection.
The Summer I Turned Pretty Season 2 Episode 6 Recap: Love Fest