The Neighborhood Season 5 Episode 4 will air on Monday, October 10. Dave counsels Calvin when he's burdened by work; Tina tells Gemma she wants a career shift.
Dave, Grover,  Gemma, and Calvin each receive a special gift from Malcolm. He gives them access to the Dodgers game's VIP tickets. However, this tactic backfired, as the outing fell short of expectations. Marty made the decision to treat Necie, the fiancée, to a romantic movie night. When Tina chooses to join them both for the same, their plans are derailed. The comedy-oriented nature of the program is admirably maintained, and it is funny to watch how things turn out.  What will happen next, To discover, we'll have to dig a little deeper The Neighborhood Season 5 Episode 4 (www.tvacute.com) has everything you need to know, including the promo and release date.
The Neighborhood Season 4 Episode 22 Finale (Guest Gina Yashere) Will Necie accept the marriage proposal?
The Neighborhood Season 5 Episode 4 Spoilers
"Welcome to the new deal" is the title of The Neighborhood Season 5 Episode 4 of the series. Calvin feels overburdened by his current circumstances and fatigued from his labor. Dave chooses to assist his pal after learning the same. He offers Calvin advice in the hopes of improving his mood. The show is going away from cupcakes to get Tina and Gemma together in a setting where fans love watching them.  Tina, on the other side, confides in Gemma about her recent life decision. She couldn't be more thrilled about changing careers.  Tina will be employed there as the new after-school music instructor. Will this change turn out well? Calvin, will he feel more at ease? Watch the upcoming episode of this series to learn more about all of this and other things.
The Neighborhood Season 5 Episode 8: Calvin's favorite eatery becomes a pet spa.
The Neighborhood Episode 5.04 Synopsis:- When Calvin is overwhelmed by work, Dave volunteers to counsel his friend; Tina confides in Gemma that she's eager to make a career change.
Us making note that we're all-new in #TheNeighborhood on Monday. 📝 pic.twitter.com/ATmhU9AR55

— The Neighborhood (@TheNeighborhood) October 7, 2022
The Neighborhood Season 5 Episode 5 Guest Star; Barry Kripke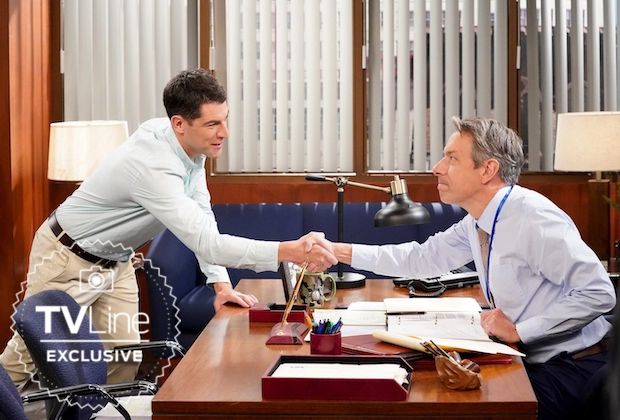 John Ross Bowie, a veteran of the show TBBT, has been cast in the role of Dave's new boss on The Neighborhood. According to TVLine, Barry Kripke from The Big Bang Theory will guest star as Gregory, Dave's new VA supervisor, on the Cedric the Entertainer and Max Greenfield comedy. On Monday, October 17's "Welcome to the Art of Negotiation" episode, he will make his television debut.
The Neighborhood Season 5 Episode 4 Cast
• Cedric the Entertainer as Calvin Butler
• Max Greenfield as Dave Johnson
• Beth Behrs as Gemma Johnson
• Tichina Arnold as Tina Butler
• Sheaun McKinney as Malcolm Butler
• Marcel Spears as Marty Butler
• Hank Greenspan
Guest Cast
Malik S. as Trey
Adrian Elizondo as Manuel
Danette Wilson as Holly
Vadim Brunell as Percy
Fray Forde as Donovan
The Neighborhood Season 5 Episode 4 Release Date
The Neighborhood Season 5 Episode 4 will release on Monday, October 10 at 8:00-8:30 PM, ET/PT on the CBS Television Network, and available to stream live and on-demand on Paramount+ once it airs on television. . You may also watch the new episode on CBS' official website.  If you're a cord-cutter, you may watch the forthcoming episode on DirecTV, YouTube TV, iTunes, Vudu, Google Play, YouTube, FuboTV, Amazon, Hulu Live TV, Spectrum, and Xfinity's live TV streaming and VOD services.