Are you ready for ABC's The Good Doctor Season 6 episode 16? The new episode which is a special linked pilot marks the beginning of The Good Doctor's official transition into the world of law. This episode will serve as the backdoor pilot for the show The Good Lawyer.  As a result of this, it is reasonable to assert that this particular episode is among the most significant ones throughout the entirety of the series. ABC has decided to move forward with producing an embedded pilot episode of The Good Doctor dubbed "The Good Lawyer." Find out everything you need to know about the upcoming sixteenth episode of The Good Doctor Season 6 right here! (at tvacute.com).
The Good Doctor Season 6 Episode 17: Will Shaun and Jared have an opinion?
The Good Doctor Season 6 Episode 16 Recap "The Good Lawyer"
The Good Doctor Season 6 Episode 16 Meet The Good Lawyer
Felicity Huffman will make a special appearance on the show playing the role of Janet Stewart, an intelligent and witty partner at the legal firm and a highly regarded attorney in the community who is known for her sharp intelligence. In the special episode titled "The Good Lawyer", Richard Schiff's character Dr. Aaron Glassman introduces Dr. Shaun (Highmore) to Janet Stewart.  Janet is a seasoned veteran who has defended Dr.Glassman in various legal situations over the years. Because of this, Dr. Glassman now looks to Janet to represent his cherished protégé. Yet after Shaun makes it clear that he prefers Joni DeGroot (Kennedy McMann) to act as his legal counsel, Janet has no choice but to cede control of the case to Joni.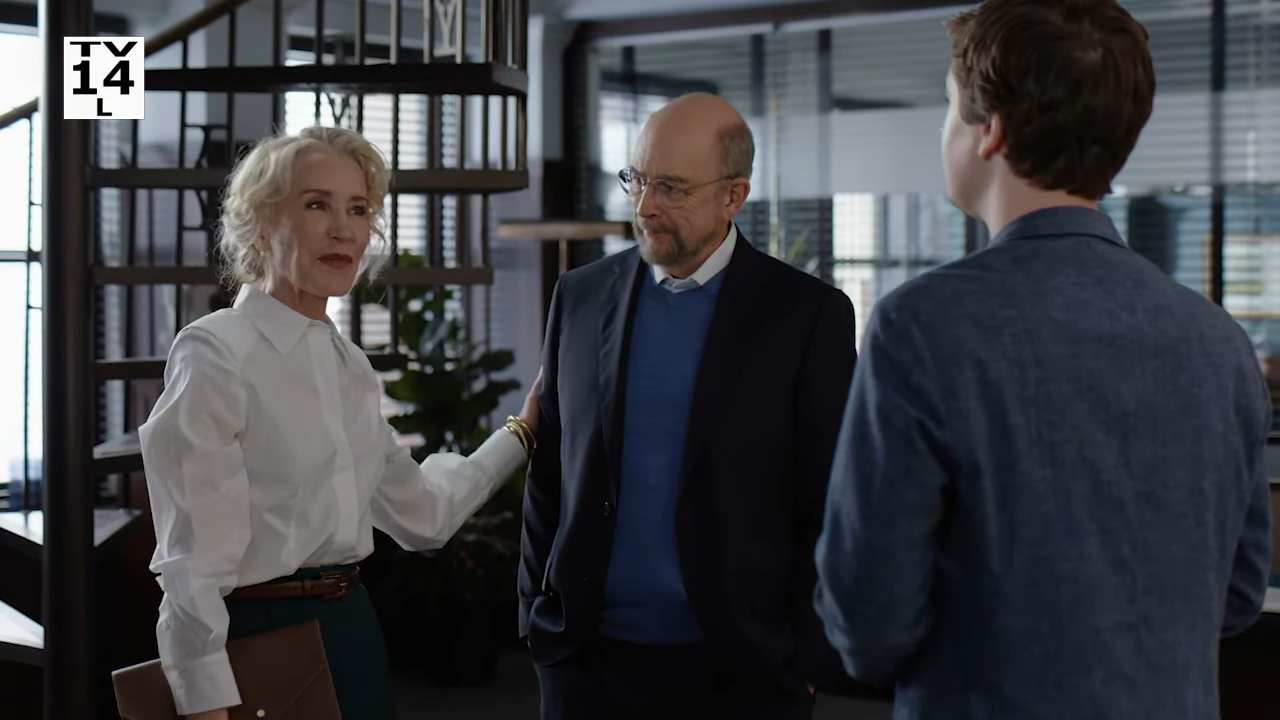 Shaun seeks legal representation to help him win a case, and he puts his faith in Joni, a promising young lawyer who has obsessive-compulsive disorder. Joni is Shaun's legal representative. With a formidable mind and a wry sense of humor.  In addition, Bethlehem Million makes a cameo appearance as Abbie, Joni's caring and sensible sister who is a little bit older. She is Joni's biggest cheerleader, roommate, and best friend in addition to being a voice of reason.
But, this will be Joni's first trial, and some people, like Janet, aren't as convinced that she is the best option. "You're settling your case?" Joni DeGroot says, Dr. Shaun. "It doesn't seem right that you should be punished for saving a man's life." Because of her obsessive-compulsive behavior, everything is wrapped in plastic, and he is aware of this fact; nonetheless, he still wants her to act as his representative because of this disorder. He compliments her on how thorough she is and how well she understands his predicament. Check out the entire synopsis and the promo for The Good Doctor episode 6.16 below in order to get some more information about what is going to happen in the near future:
The Good Doctor Episode 6.16: Dr. Shaun Murphy seeks legal representation to help him win a case and puts his faith in a promising, young lawyer who has obsessive-compulsive disorder.
David Shore and Liz Friedman, are responsible for the writing of the special embedded pilot, which was directed by Ruben Fleischer. we cannot wait to see what the writers have in store for us as we continue to progress through the various parts of the episode. We've been hearing about it for quite some time, so let's just put our fingers crossed and hope that some of the rumors are true.
When Will The Good Doctor" Season 6 Episode 16 Air?
There will be a new episode of The Good Doctor airing on ABC on March 13 at 10:00 p.m. EDT. Users of Hulu can watch full seasons of shows even if they have already aired. Both  Hulu and ABC's websites will have it available for viewing. The show is offered to viewers via numerous streaming video-on-demand providers. Netflix subscribers outside the US can watch The Good Doctor online. Consumers have their choice between Hulu with Live TV and YouTube TV for streaming live television. All five seasons are currently available for purchase on  Amazon Prime Video, either singly or in a bundle.
First Published on: Mar 7, 2023, at 02:46