In this gripping psychological thriller, Apple TV+ introduces "The Crowded Room," starring Tom Holland and Amanda Seyfried. The series delves into the complex world of Danny Sullivan, taking viewers on a thrilling ride. In the first episode, our protagonist finds himself in the hot seat as he is interviewed by the brilliant psychiatrist, Rya Goodwin, following his arrest for a shooting. As Rya delves deeper into their discussions, she uncovers a web of secrets and realizes that the truth is far more complex than she had anticipated. The story then switches to Danny's memory of a conversation with Ariana in the third episode of "The Crowded Room," which Rya reveals to Matty Dunn (Thomas Sadoski). And cut to the final scene, where the meaning of the ending is revealed for our protagonist.  To get everything you need to know about Episode 3 of The Crowded Room, continue reading at tvacute.com.
Is Jack Danny's main alter in "The Crowded Room"?
The Crowded Room Episode 3 Recap: "Murder"
Danny (Tom Holland) reveals that Ariana experienced abuse as a young child, just like his twin brother Adam, who eventually killed himself because he was unable to cope. Danny declines Rya's request for more detailed information regarding Adam's life. She pushes him to talk about the scheme that caused the Rockefeller Center incident instead. In the same way that he couldn't do it for Adam, Danny sees it as a chance to give Ariana a chance at happiness and himself a chance to help someone.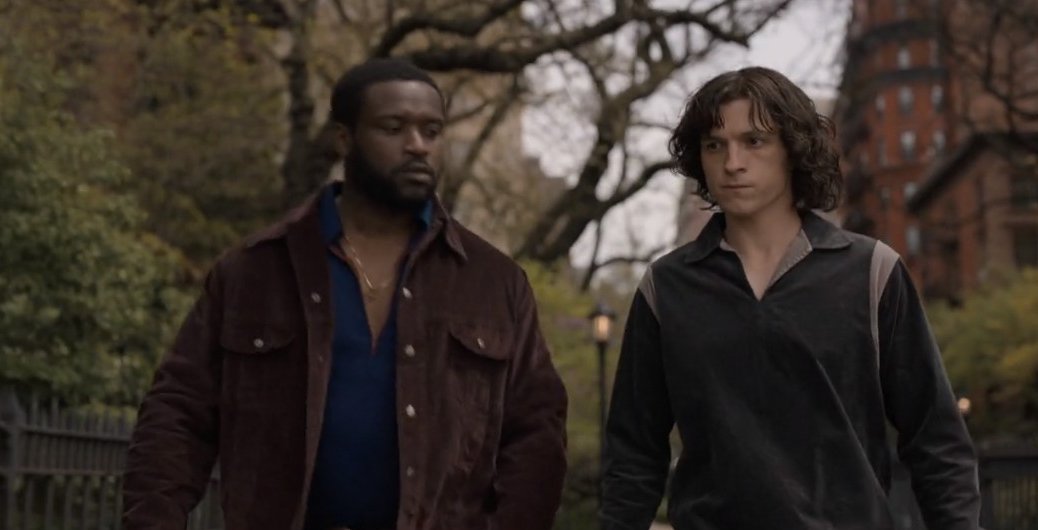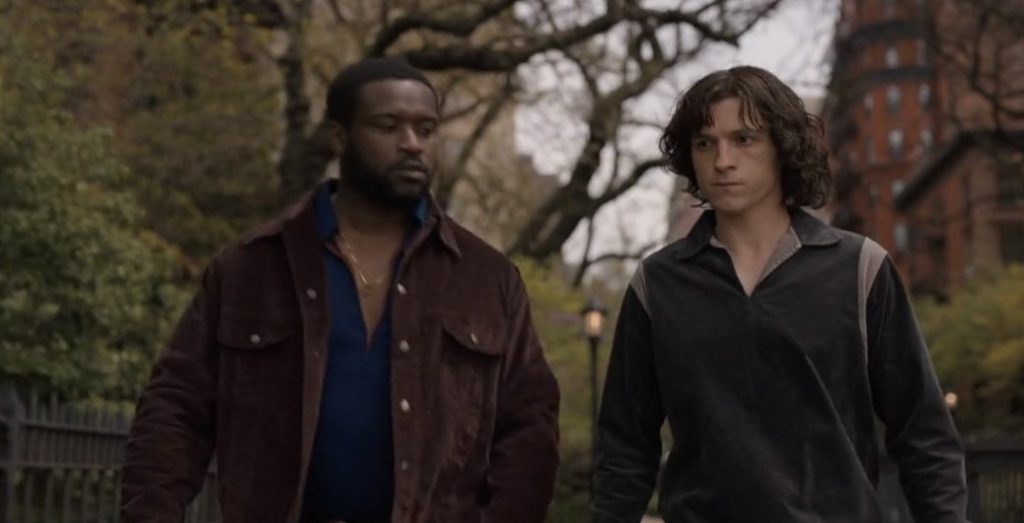 After thereafter, the show cuts to a flashback when Danny begs Jonny (Levon Hawke) to set up a meeting with Angelo, a man who can lend him a pistol. Danny is interested in the firearm used in the shooting at Rockefeller Center. Danny agrees to engage in sexual activity with Angelo in exchange for Angelo handing over the pistol. Danny initially says no, but after realizing how desperately he needs the pistol for Ariana, he reluctantly accepts. Danny is about to obey as Angelo drives him to a remote area far from his house when Jonny shows up and strikes Angelo in the face with a baseball bat. As a result, Danny and Jonny can flee by holding the gun.
Getting back to the present, Danny presents Ariana with the firearm. She feels conflicted about it; she thinks it's bad but also sees it as a friendly gesture. She ultimately gives Danny the gun back and instructs him to get rid of it quickly so Yitzhak (Lior Raz ) won't find out. Danny had hoped that having the gun would give Ariana a sense of security and perhaps scare off any possible attackers. She declined to use it, so he kept it for personal use.
Rya recaps Danny's narrative up to this point, pointing out that the way he presents it suggests he is the only person responsible for the shooting at Rockefeller Center. She reminds him that he went to collect the gun, that he participated in the attack on the pistol's first owner, and that he attempted to transfer the gun to someone else who refused. Danny and the weapon both ended up at the crime site. Rya urges Danny to continue with his narrative despite Danny's reluctance.
Then Danny tells the story of the day Annabelle (Emma Laird) came to visit him at the "ghost house." They talked about college while flying kites. Annabelle asked Danny whether she might exhibit his artwork to the art professor friend of his father when they got home. At the same moment, as it overwhelmed and relaxed Danny, he dozed off next to Annabelle. Another flashback occurs when Rya prods Danny to explain what happened after he fell asleep. Angelo breaks into the haunted house in search of Danny's gun with the intention of hurting or killing him. Annabelle is told by Danny to remain discreetly hidden in a closet. He tries to give Angelo the rifle back but drops the rounds, ruining the surprise. They are unaware that Yitzhak has returned and is now in charge, defending Danny. Angelo attacks Annabelle after finding her in the closet, but Yitzhak steps in and stops him, forcing Angelo to flee. Annabelle exits the residence after being startled by the happenings. Danny and Ariana are also asked to leave by Yitzhak for breaking his house regulations.
The Crowded Room Episode 3: Ending
The following day, Danny's stepfather Marlin Reid (Will Chase) calls him outside the ghost house, but Danny doesn't respond. Ariana confesses that she made a deal with Yitzhak to allow her to stay as Danny begins to pack. Ariana advises scaring her abuser to keep him away after noticing Danny's weakness. Danny concurs, and it is revealed that Marlin, Danny's stepfather, was the target of the attack at the Rockefeller Center. Marlin is Danny's stepfather and Ariana's abuser, which Rya finds odd, but Danny believes Marlin gained access to Ariana through her family.
Rya thinks it's to coincidence, which leads Danny to wonder if Yitzhak and Ariana planned the event to encourage him to seek out his biological father in the U.K. Danny embraces this viewpoint and expresses his anger for Marlin in an effort to stop the latter's cruel treatment of Candy. However, it is hypothesized that Danny's shattered mind is fabricating a story that clears him of his criminal intent and lays the responsibility on made-up or fictitious people. The following episode will probably provide more information, although the reality is still unclear.
The Crowded Room Episodes 1 and 2 Recap
[Apple TV+] The Crowded Room Episode 4 Recap: "London"