On The Blacklist Season 9 Episode 17, one major threat from the sabbatical years was finally resolved. When the Task Force was reassembled two years after Elizabeth's death, it appeared that Aram had made the greatest sacrifice in order to return. He'd left the private sector just as the big tech money for his Greylock code was starting to roll in. When Aram received a promotion, though, Greylock drew him back in. Although the episode's story ends with Heinrich Zimmerstahl, the safe's builder, claiming he created a second safe for a woman claiming to be Raymond's representative. It's Mr. Kaplan. How does it all turn? Let's read The Blacklist Season 9 Episode 17 Recap below.
Aram (Amir Arison) is nervously awaiting his first encounter with the national intelligence director. He takes a breather to reminisce about his first meeting with his old GreyLock partner Nick (Jared Canfield) two years ago when they were forming their tech firm to develop powerful anti-hacking software. Aram is leaving a message for his mother, updating her on his planned appointment, when he is kidnapped by masked men working for Don "El Conejo" Marquez (Carlos Gomez). Cooper (Harry Lennix) and Ressler (Diego Klattenhoff) are reviewing Reginald Cole's case paperwork and what they know about Cooper's case. They determine that because Reginald is a cold case, they should concentrate on Mr. LaCroix, the lawyer. Park (Laura Sohn) informs the group that Aram has yet to arrive at the office, which is unusual for him, but Dembe (Hisham Tawfiq) and Ressler speculate that Aram's meeting with the DNI is to blame. Cooper goes to Aram's residence to offer him some motivation, but instead finds Aram's mother sorting through the debris; she then asks Cooper to locate her son. She plays a recording of Aram's kidnapping for the task force, in which one of the goons says, "Greetings from El Conejo."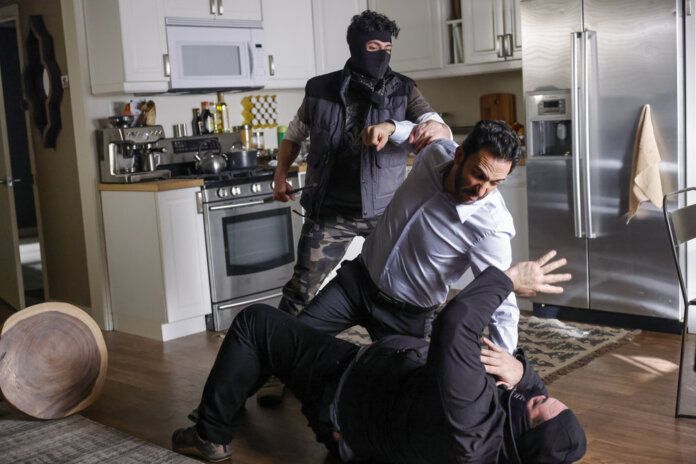 Marquez accuses Aram of stealing from him by causing his product to vanish from the system, leaving him with a half-million-dollar loss. Until Marquez explains that malware has torn through the state-of-the-art server infrastructure protecting his supply chains and travel lines, Aram has no idea what he's talking about. "Aram Mojtabai Banger," he shows Aram the code, which contains his name. Aram claims that he can assist Marquez in determining what happened to his package. He realizes that someone stole his GreyLock source code and used it against Marquez when browsing over the code. Marquez is interrupted by a call from a blackmailer offering to trade the products for half a million dollars. Red (James Spader) is familiar with Marquez and advises the team to speak with the Scripp brothers, who built Marquez's amazing server. The Scripps, who are hilariously proud of their arrest records, refuse to talk until Park persuades them otherwise by trashing their equipment. The brothers gain access to Marquez's computer system and track Aram's whereabouts.
While being taken captive, Aram mulls on his time at GreyLock with Nick. Aram is focused on correcting flaws in a flashback, but Nick dismisses him and says their assessment came back perfect. In the present, the FBI saves Aram, but Marquez manages to flee. At the Post Office, Aram informs the task force that the guys who hacked Marquez grabbed his GreyLock source code. Nick, who knows nothing about technology, and a third-party risk-assessment agency were the only ones who had access to the code. Cooper advises that Aram contact the firm while the rest of the team interrogates one of Marquez's men, who exposes Marquez's blackmail location.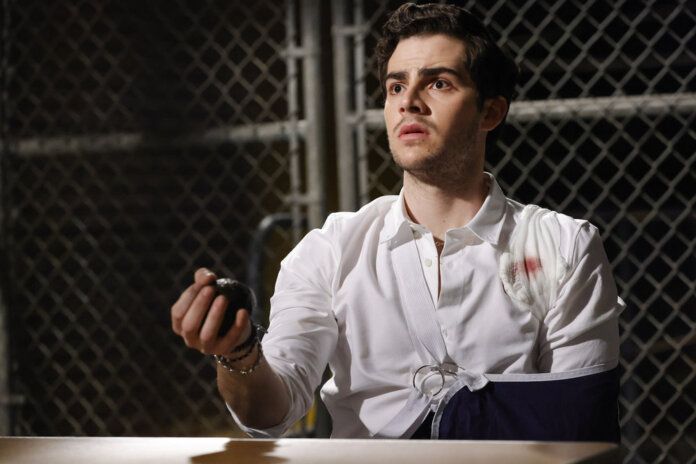 Throughout it all, Marquez's son Antonio (Andres Borda), a Princeton student, is enraged at his kingpin father for never being present. Antonio is clearly resentful of his father and brother, who appears to be the favourite. When we discover Antonio at his father's safe home, it's clear that he may have been involved in the hacking. He didn't anticipate things to get this far, as seen by his surprise when he learns an FBI agent is involved. He chastises his father, prompting Marquez to accuse him of being weak and threaten him. Aram accuses the risk-assessment firm's CEO of stealing his source code, but the CEO claims it's all Aram's fault because he disregarded their independent review. Nick allegedly provided Aram a statement stating that everything was good, and the CEO then provides him a copy of the evaluation, which includes portions Aram has never seen previously, such as vulnerabilities. Aram confronts Nick about concealing the coding issues and continuing to market GreyLock despite the inconsistencies. Nick, who is only interested in making money, tells Aram to go.
At the rendezvous place, Marquez delivers the money to the blackmailer, who turns out to be Antonio. He's enraged that he's never been a part of the family company since his father doesn't think he's deserving of membership in the cartel. The FBI comes just in time to apprehend Marquez and his crew. Marquez, enraged by his son's duplicity, fires at Antonio, but Aram saves him. Back at the Post Office, Aram discovers that Antonio's roommate, a computer science major, was able to manipulate Aram's code and transform it into a weapon, implying that others could do it as well. Aram recognises this and hacks into the GreyLock system, destroying the main source code and insuring that his work is never misappropriated again. Red says he needs to speak with Heinrich Zimmerstahl, the safe maker (Philip Goodwin). The elderly safe maker is brought to the villa by Weecha, and Red confronts him about making a second safe. Zimmerstahl admits to building a replica of the safe but claims it was at Red's request. He reveals that a lady posing as Red's agent possessing access to Red's financial accounts and personal information demanded a duplicate of the safe. Red instructs Zimmerstahl to provide him with as much information as possible about the woman in question… Mr. Kaplan, to be precise. Aram informs Nick about his actions. Is Mr. Kaplan still alive ???