This gripping episode of The Blacklist, titled "Blair Foster," delves into an intricate network of lies and corruption. The plot of the episode of The Blacklist centers on Lawrence Whitaker, a whistleblower who has uncovered harmful ingredients in a popular household cleaner made by Modor and Sons. D.C. lawyer and fixer Blair Foster, who works for Modor and Sons, is dead set on stopping the leak. tvacute.com) Here is the recap of The Blacklist Season 10 Episode 16, in case you were curious.
The Blacklist Season 11 Episode 15 Recap
The Blacklist Season 11 Episode 16 Recap
At the start of the episode, Whitaker is seen hurrying down the street with a file in hand after getting a threatening phone call from Foster. Whitaker gets in his automobile to reveal the company's misconduct despite the fact that doing so could endanger the lives of his daughter. Unfortunately, he is involved in a car accident before he can take any action, and the cops show up.
Senator Cynthia Panabaker, played by Dierdre Lovejoy, and Harold Cooper, played by Harry Lennix, find themselves in a challenging scenario with Senator Clayton Dorf and Representative Arthur Hudson. They attempt to defend their large spending in a meeting at Hudson's headquarters by using nebulous terminology like "gathered intelligence" and "disbanded global conspiracies." Dorf and Hudson, however, are still unpersuaded and require particular case files. They set up a court hearing knowing that the Task Force cannot deliver these files.
Harold tells Senator Panabaker in a private conversation that Red, played by James Spader, has previously deleted the files. Panabaker is outraged by the Task Force's subpar performance and is adamant about getting his hands on a high-value Blacklister. Red passes over two items: a file on Blair Foster and a request for information about a cargo ship at the Port of Baltimore.
Blair Foster, a D.C. attorney who also works as an unscrupulous fixer, defends Modor and Sons, a company that is charged with hiding toxins in their household products. She consistently succeeds in keeping any bad information from being public. Whitaker is drugged and on a ventilator at the hospital, Cooper informs the team as she gives an update on the situation. But they manage to get a hazy photo of the person pursuing Whitaker, which Dembe (Hisham Tawfiq) shows Red. The two pals cooperate to find a tattoo that would indicate involvement with Cuban special forces.
Agents Siya Malik and Ressler, played by Anya Banerjee and Diego Klattenhoff, respectively, are interviewing Whitaker in the meantime. Whitaker admits that he came across an internal report that indicated harmful chemicals in the leading home cleaner in the nation. This knowledge was hidden by Modor and Sons. Foster's associate obtains the report shortly before the agents arrive, and Whitaker tells them that his copy is still in his impounded car.
Red uses the boxing gloves that belonged to Cuban legend Tefile Stevenson from the 1976 Summer Olympics to bribe Manny, who is portrayed by David Zayas, in Cuba. Manny, who formerly worked for Red but is now employed by Adolpho, cites Weecha in order to highlight the threat that the person Red is looking for poses. Red brings up his hotel and asks Manny to let Weecha know where he is.  Malik and Ressler learn that Blair Foster already represents Dr. Fienberg, the scientist who published the research exposing Modor and Sons, as their inquiry deepens. Blair disputes the report's veracity and argues that the data was lacking. Blair's talent for manipulation becomes clear.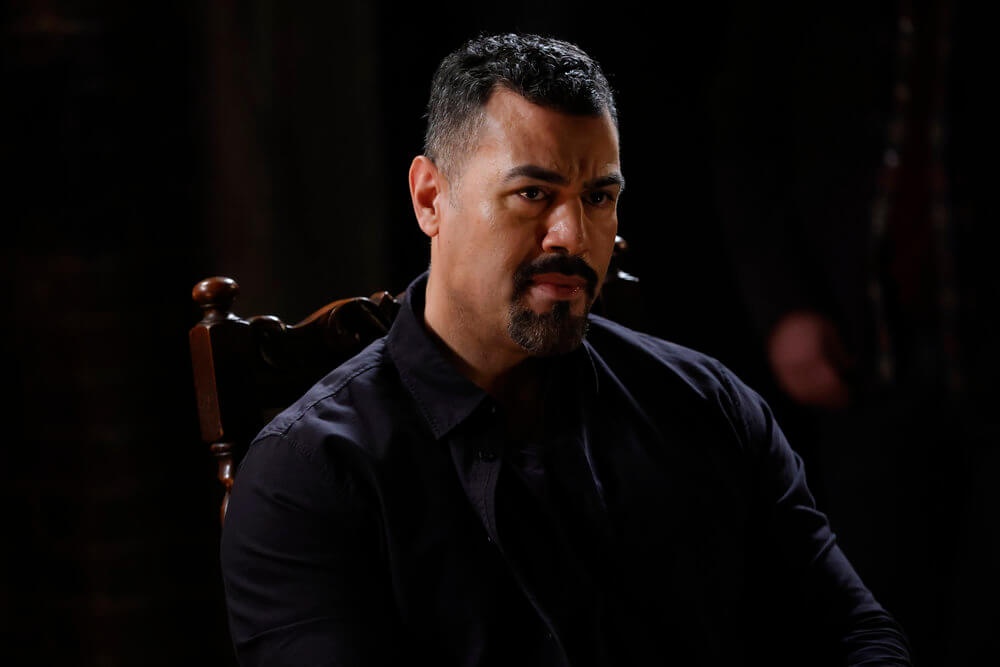 Malik shows her annoyance at the doctor's deception when she returns to Task Force Headquarters. Red, on the other hand, gets in touch with them and informs them of Julian Flores ( J.W. Cortes, who plays Julian Flores, also played Agent Suarez in a season 2 episode.), a resourceful individual. As part of the bargain, Red had obtained sanctuary for seven Cuban citizens, one of which was a dog. As a result of the judge's decision in favor of the Task Force, they are not required to turn over the (false) files. However, Dorf makes clear that he intends to request a formal congressional investigation.
Based on Julian's confession, Ressler and Malik detain Blair Foster and charge her with several felonies. Blair asks for forgiveness in exchange for providing particular information since she recognizes that a strong person played a role in her collapse. When Cooper calls Red, Red tells him about something that happened on December 31, 2013. Blair accepts a bargain after learning this information and offers all of her knowledge on Modor and Sons.
At his own press conference the next day, Dorf announces his resignation from the Senate, implying that the events of December 31st, 2013, were significant. Disgruntled, Hudson observes from the audience. Panabaker meets Cooper to learn more about what happened and discovers the extortion that revealed Dorf's son's misbehavior. Blair makes touch with Hudson after his victory, providing him with information and suggesting a meeting. Hudson seems tempted despite knowing Blair's actual nature. Weecha visits Manny's tavern at the end of the episode and delivers Red's message there. Weecha's smile suggests fascinating developments, even when we don't see the message.
The Blacklist Season 11 Who is Blair Foster?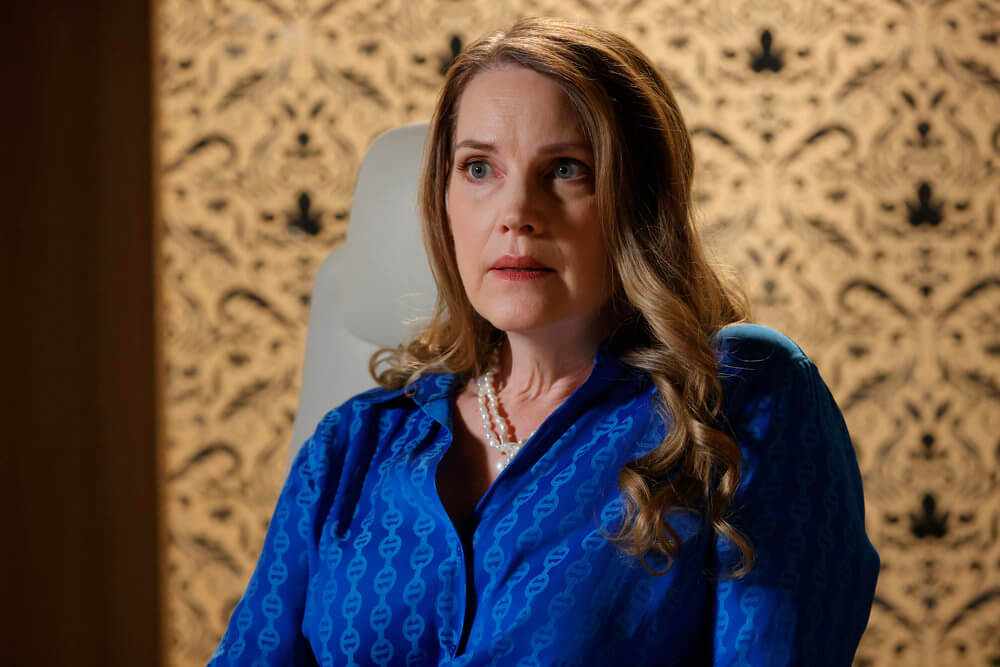 Blair Foster is a lawyer in Washington, D.C., and a dishonest fixer. Foster represents a business known as Modor and Sons, whose household goods are alleged to contain carcinogens. She is renowned for preventing the disclosure of any negative material. She takes on a significant role in the episode's plot as the Task Force looks into her role in hiding the presence of harmful chemicals in home cleaners. Francie Swift plays Blair Foster in the show. Blair Foster proves to be a true Blacklister after eluding the law, committing numerous crimes, outwitting the Task Force, and manipulating Representative Hudson. Red and she will inevitably cross paths, making for an interesting meeting in the future. There are exciting times ahead!
The Blacklist Season 10 Episode 13 Recap: Meera's Past Revealed: Who is Siya's Mother?
The Blacklist Season 10 Episode 12 Recap: Dembe's Past
The Blacklist Season 10 Episode 11: Ending Explained!