Mother-daughter bonds are frequently lovely ones since they allow two people to know that the other will always have their back. And while having a caring child and being a responsible parent are fantastic traits to have as you get older, it's also necessary to be your own unique personality and set some boundaries. The latter, however, most definitely does not apply to the ensemble of TLC's "sMothered." Fans have watched mother-daughter pairings become obscenely close over the course of the past three seasons, even to the point where they interfere with one another's love life. The fourth season of the program has now begun. "Four mother-daughter teams that were fan favorites return this season, along with three new pairs.  These twosomes have shared everything from bathwater to bedrooms to boyfriends and now that adorable babies have joined the mix, a new legacy has emerged: grand-smothering!" The season summary says.
Fans were immediately drawn to mother-daughter team Francia Pena and Paula Contento upon their debut in season 4 of "sMothered." The Pasadena residents are the first Latina couple to appear on the program, and they are so close that they have even been known to lie naked in bed together. Fans were understandably interested in learning more about Francina and Paula because of their unusual relationship, so here is all we know about Who Francia and Paula are.
Francia Peña
Francia Peña, (46)the mother of Paula Contento (27), immigrated to the US in 2004. She is originally from Colombia. Paula was only nine years old at the time, but the mother-daughter team quickly established themselves in America and created a luxurious lifestyle for themselves. Fans might be shocked to learn that Francia didn't speak much English when she first arrived in the United States. She was quite passionate about learning the language, though, and it fascinated her. Despite having learned English while she was in her 30s, Francia claimed to have developed a love for the American educational system by the time she finished a nursing degree at Pasadena City College in 2008. She then went on to the University of Phoenix to acquire a Bachelor's degree in global business, and in 2022 she graduated with a leadership credential from the Southern California Leadership Network.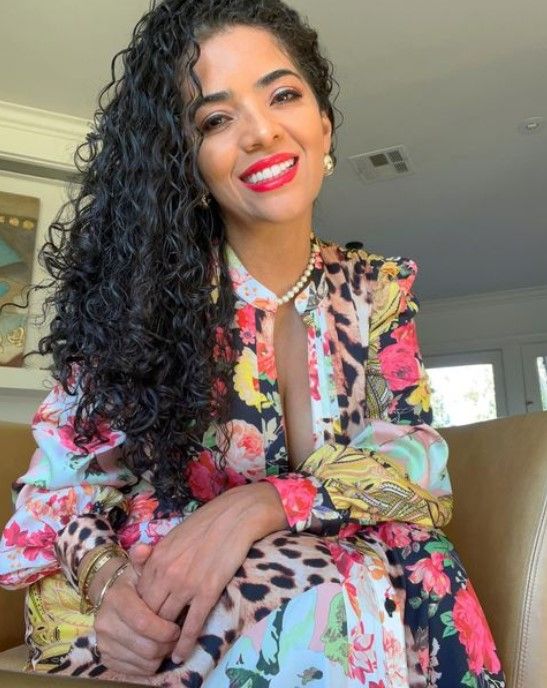 It's interesting to note that Francia has previously participated in the entertainment sector as a competitor on "Minute To Win It" in 2012. Since then, she has begun an outstanding professional career and has held a number of distinguished roles, including Adjunct Faculty/Career Coach at Los Angeles Southwest College, Bokwa Education Specialist Trainer at Bokwa Fitness, and Project Coordinator at Colombo American Information Office. Francia, however, is a Community Liaison with the Learn4Life Network, situated in Inglewood, California. Although Francia's relationship with her daughter Paula may seem unusual and uneasy to some, the Colombian native claimed that all she did in life was intended to give Paula a comfortable life. She also gushed about how much fun she had with her daughter, saying that everything they did together, even lying in bed naked for days on end and having tickle battles, strengthened their bond.
Paula Contento
In 2004, Paula Contento and her mother Francia Pea emigrated from Colombia to the United States. Paula spent most of her education in the United States because she was only nine years old at the time. In 2016, she received her degree from California State University, Northridge. Sadly, Paula hasn't revealed much about her line of work, however, sources indicate she's a public health specialist stationed in Pasadena, California. Francia, in contrast, hand, listed her daughter Paula as a social networking star with more than 400 000 Instagram followers. In addition, Paula frequently engages in social media-based commercial collaborations and even makes a little money from doing some amateur modeling. She is seen to be the one in charge of looking after Francia because she takes care of her mother, feeds her, or even packs her lunches.
But as their relationship became closer, Paula turned rather possessive of her mother. The show even depicts how she made valiant attempts to prevent her niece, who lives in Colombia, from being adopted by Francia. The mother and daughter do, however, have a very close bond, and Francia clearly loves her daughter Paula because she described her as a person who is compassionate and enjoys lending a bit of help to those around her. We want to wish Paula and Francia all the best in the years to come, despite the fact that some people might find the intimacy they share unsettling.
How do you feel? Will Paula and Francia's relationship suffer as a result of the new member? Season 4 of "sMothered" premieres on TLC on Monday, August 8 at 9 p.m. ET/PT.