The Shirley Fontanez case, inside the grim world of true crime, rocked the Washington Heights neighborhood of New York to its foundations. The story, which is told in Investigation Discovery's "Forbidden: Dying for Love: Broken Trust," tells the heartbreaking account of a 19-year-old mother whose life was taken by Frederick "Fred" Maselli, a 40-year-old NYPD officer, the same person meant to protect and serve. In addition to exposing the murky side of domestic violence, the July 2007 murder-suicide raised serious concerns about the NYPD's handling of accusations made by members of its own force.
Who is Frederic Maselli?
More than merely a policeman, Frederick "Fred" Maselli was a person whose deeds would have far-reaching effects. After being assigned to the Washington Heights precinct in 2001, Fred, a veteran of the force, worked out of the 34th Precinct stationhouse in Manhattan. Beneath the insignia, though, Fred concealed a sinister secret: a love affair that commenced when Shirley Fontanez was barely sixteen years old. The prohibited relationship swiftly turned into a flagrant transgression of the law and ethics when the 38-year-old cop had sex with a minor.
In order to prepare for the NYPD admission exam, Shirley's first conversations with Fred were focused on her desire to become a police officer. But what began as a professional mentoring relationship descended into an unlawful one, resulting in allegations of statutory rape and a police conduct violation. The tragic events that followed would not only expose Shirley's abuse but also the structural problems with the NYPD, prompting concerns about whether the agency ignored the wrongdoings of one of its own members.
The murder case of Shirley Fontanez: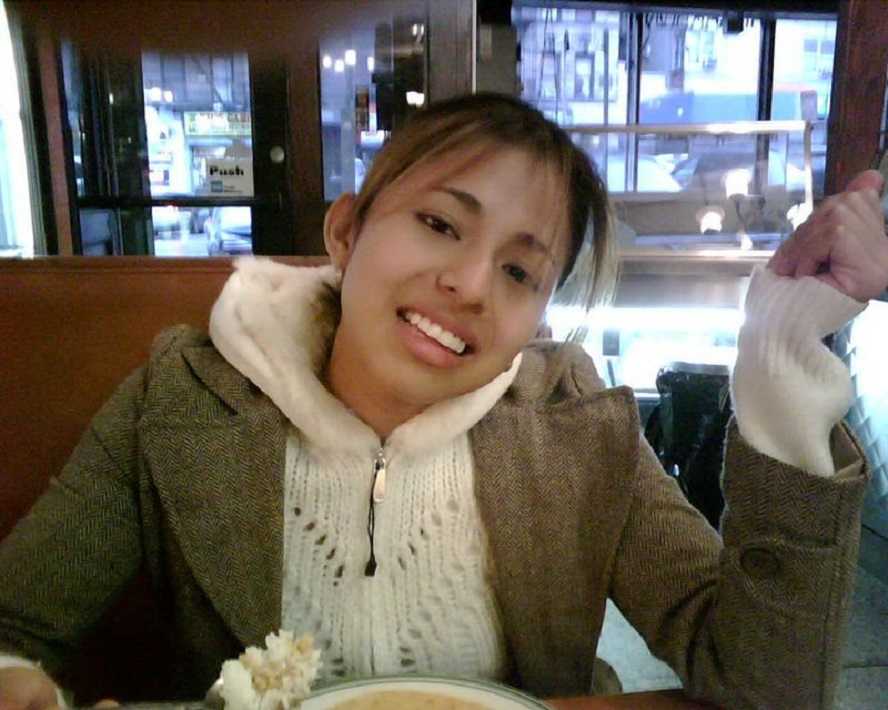 Washington Heights resident Shirley Fontanez, at 16 years old, set out on a voyage that would sadly result in her early death. Shirley experienced the difficulties of parenthood at a young age, sharing a home with her daughter Sasha and the child's father, Angel. The young couple found their obligations to be too much, which led to frequent disagreements and a troubled relationship. In addition to becoming a mother, Shirley had aspirations of leaving the life of a street seller, which had befallen her own mother, Maria Espinoza.
The pivotal moment occurred when Shirley encountered Officer Fred Maselli while pursuing her dream of becoming a police officer. Notwithstanding their considerable age disparity and potential legal ramifications, the pair initiated an illicit relationship. Shirley suffered physical abuse and manipulation at the hands of Fred because she was torn between her idealized life and the harsh reality of her relationship. When she tried to escape the poisonous relationship, Fred used his position to harass and stalk her, which resulted in criminal charges.
Shirley's fraudulent check cashing for Fred was discovered in June 2007, which was a turning point in their turbulent relationship. Shirley's fate was set, even though she severed her relationship with Fred following her arrest on charges. Enraged by jealousy, Fred fired his police-issued 9-millimeter handgun five times, killing Shirley, on July 23, 2007, and then turned the weapon on himself.
Following this sad incident, allegations of abuse inside the NYPD and unanswered complaints provided a troubling backdrop. Maselli's colleagues and cops were allegedly aware of Shirley's illicit relationship and the abuse she suffered, but they decided to ignore it, according to Shirley's relatives and friends. A young life was destroyed, and the community had to deal with the fallout as a result of systemic problems that persisted despite legal attempts to hold the NYPD accountable for negligence.
What happened to Officer Frederic Maselli?
Following the murder-suicide, the community was forced to deal with grief and concerns about the NYPD's accountability. Frederick "Fred" Maselli's found in the terrible conclusion he made for himself. After taking Shirley Fontanez's life on that terrible July 2007 day, Fred turned the 9-millimeter handgun that the police had supplied against him and killed himself.
It wasn't until Fred didn't show up for work that his coworkers went to his apartment and found the bodies. The case became even more complicated after a 2004 suicide note containing Fred's terrifying plot to kill Shirley and then commit suicide was discovered. Shirley Espinoza's mother had worries about Fred's behavior and there had been claims of previous death threats, but the NYPD refused to suspend Fred or look into his actions.
The terrible turn of events not only claimed two lives but also prompted grave concerns about how law enforcement handled accusations made by members of their own ranks. The ensuing court cases and Maria Espinoza's $1.15 million settlement serve as a reminder of the efforts made to pursue justice and hold the NYPD responsible for the incompetence that let this tragedy to occur.
The tragic results of unchecked abuse, structural problems in law enforcement, and interpersonal connections are all intertwined, as the case of Shirley Fontanez and Frederick Maselli poignantly reminds us. As we consider the fallout, we realize how crucial it is to pursue justice and accountability in order to keep tragedies like this from leaving a lasting impact on the lives of those impacted.