Veronica West developed the American psychological suspense miniseries Surface for Apple TV+ which premiered on July 29, 2022. It centers on Sophie (Gugu Mbatha-Raw), After surviving a suicide attempt, She struggles to piece together the reasons for her failed suicide because she has lost her recent memories, especially the reason she chose to jump. In her therapy sessions, Sophie questions why she attempted suicide if her life was so beautiful. In the eighth and final episode of the first season of Surface, at long last, the truth of what happened to Sophie is revealed. tvacute.com will provide you with all the information you require regarding the conclusion of 'Surface.'
Surface Episode 8 Recap
In the finale of episode 8 which is titled "See You on the Other Side," of the season, James (Oliver Jackson-Cohen ) and Sophie both have a difficult time. According to what James has said, she has trouble moving on to the next thing. When she is by herself, she can't help but burst into tears. James and Sophie's life is, as it always has been, riddled with profound flaws. When she got back home after Jogging, she found Inspector Seager of the SFPD already there. James is talking to him right now. he chooses to interrogate Sophie by herself at the dinner table. This is the officer that Baden (Stephan James ) asked to check into Sophie's case when he asked for help. the officer admits that he was the one who obtained the footage of her jumping from the ship from the security camera. In addition to this, he talked to the one and only witness to the event, who informed him that it appeared as though she had chosen the location from which to leap. Just before he departs, he hands Sophie his business card, asking her to call and advising her to start at the beginning and check into this more.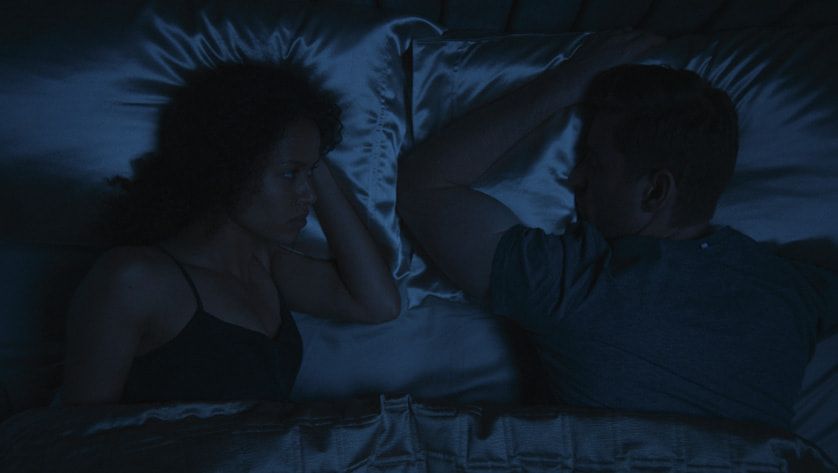 Harrison is confronted by James about what has been happening, and he is urged to stop getting involved because doing so simply makes matters worse. Sophie takes a bath and gets in the water to immerse herself. At least on the surface, it doesn't appear to work. On the other hand, the dripping tap is really bothersome. Sophie makes the decision to discard some of her belongings since she doesn't understand their emotional importance and wants to get rid of excess items she doesn't need. James is urged by Sophie to support her through this because she thinks the two of them will be stronger for it. Hannah is happy with Sophie's development back in therapy. Hannah acknowledges that she had no prior experience with this case and wasn't even convinced it would succeed. However, it appears that it has, and Sophie thanks Hannah before leaving.
It is becoming more and more obvious that Sophie holds James responsible for the passing of Baden. She is under the impression that he is the one who revealed Baden's true name to the individuals he was looking into. As she starts to feel suffocated in the life that they have established together, the resentment begins to rapidly rise within her. On a random morning, she borrows James' car and heads in the direction of the beach. Later on, James receives a call from the cops, who inform him that the call is about his wife. When he finally gets to the port, the officer tells him that they discovered Sophie's possessions strewn across the middle of the bridge. They inquire of James as to whether or not his wife had suicidal thoughts. James is compelled to provide an honest response regarding Sophie's history of suicide because Sophie's belongings have been recovered.
It seems that Sophie took her own life as a result of the remorse she felt over Baden's passing, but James is unable to let go of the matter.  In the interest of her own safety, Caroline (Ari Graynor) also removes herself from his life. She is still deeply in love with James, but she has come to terms with the fact that their relationship will inevitably come to a tragic conclusion for her. In the morning, Caroline arrives to console James, saying she has done this before and that she might return. Not only that, but Hannah also thinks Sophie may have killed herself because she displayed all the warning indicators before leaving telling the truth, being too joyful, etc. After that, Caroline expresses her gratitude to him for returning the cash that she had loaned to him. James has come to the conclusion that Sophie is still living and that she is currently hiding from him somewhere in the world.
James struggles to reorganize his life as a result of this. Harrison questions James about Sophie's behavior, but James responds angrily, pointing out that he was the one who pulled the trigger, killing Baden and ruining his marriage. Knowing that Sophie would defend him and not his colleague, James took the fall for him since he didn't want Harrison to spend the rest of his life in prison. After what was bound to be an argument between Harrison (François Arnaud), their friendship was permanently severed.
James learns yet another shocking revelation at home. It turns out that Caroline owned the $3 million in that account. James arrives at the bank agitated. He discovers there that the account containing that money is fake. James acknowledges that Sophie might have stolen the cash and fled. James successfully logs into Sophie's Apple account and finds a video she uploaded. She casually informs him that the two of them are not compatible. Since he was stalking her, the phrase "one innocent man died because of what you did" carries a lot of weight. Since James lies and altered their lives when Sophie wakes up, Sophie feels that James is deserving of everything.
More about Sophie's behavior is revealed via flashbacks. She actually discovered a blue key on it. This was from a storage facility across the street. When she gets there, she discovers a single bag on the ground. A phone, some cash, and one contact Eliza Huntleyare also contained in that bag. Tess' passport is also included. She has all she requires to flee. Eliza Huntley (Millie Brady ) was a close friend of Sophie or Tess when they were younger. The fact that they had a romantic relationship is strongly inferred from the evidence. The recollections that Sophie has from her youth and early adulthood are those that she has from her time spent in England, and they're the first of her recollections to come flooding back to her. The conclusion suggests that Sophie made an attempt to leap off the ship on that particular day in order to reach the storage container where she had stashed away pieces of her history, but an accident occurred, and she was pushed into the blade of the ship instead. In the current day, she discovers that the key to the store room was secreted away in the outfit that she was wearing on that day. After she has acted as though she had passed away, she travels to the storage unit, where she gathers the relics of her past, and then she travels to London to face the unknown.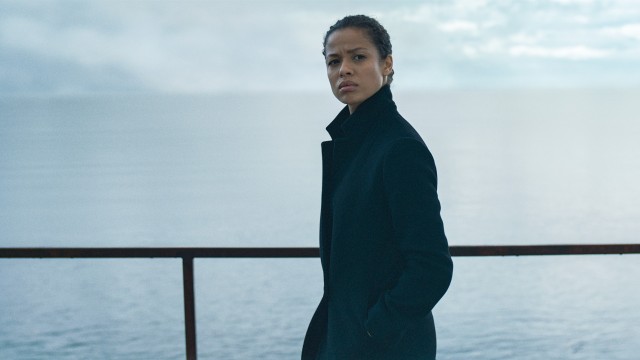 She travels all the way back to London in search of the final pieces of her past. The recollections of her time spent in England with Eliza's companionship are among the first, things that come to her mind as she thinks back on her life. She travels to England with the intention of finding a resolution to her situation, but instead, she seems to have stumbled upon a fresh start. As soon as Eliza is made aware of the other woman's presence, she quickly recognizes who she is and addresses her by the name she has used for so long that she has forgotten it. The contrast between the two women is best illustrated by this aspect of their personalities.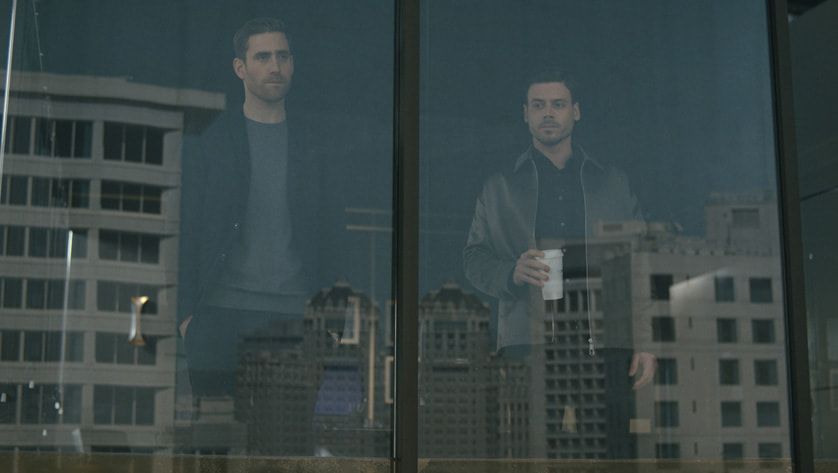 It would appear that James wasn't supposed to be a victim, and it's clear that Sophie's feelings for him are entirely genuine. She and James may have even been happy if it weren't for Harrison's interference in their relationship. But the activities that Harrison took under the guise of defending his friend invariably harmed that connection, nearly to the point where it could no longer be repaired. Harrisons makes repeated attempts to encroach on James's personal life. Because he was the one who hired Baden to investigate Sophie. Harrison actively contributed to the breakdown of James and Sophie's relationship.
James was not the one who was responsible for Baden's passing. In point of fact, it was Harrison. Since Sophie believed that James was the one responsible, she did not report the incident to the authorities. James was aware that Sophie was watching out for him. If she had known that Harrison was the one responsible for Baden's death, she would have contacted the police right once.  James has always been confident about one thing, and that is that he loves Sophie. This certainty has never wavered. Because he was unable to stop up on their relationship, he eventually tracked down the video that she had left for him as a farewell message after she broke up with him. The episode comes to a close with either Sophie or Tess reconciling with Eliza and accepting her past. James, who overhears Sophie says farewell. When it comes to Sophie, assumes Tess's identity and returns to the UK. In the meantime, James warns her in a message, adding that he loves her. and that she will most likely not comprehend that he will locate her.