Rick and Morty Season 7 Episode 1 Recap – Hello there! Are you as enthusiastic about "Rick and Morty" as we are? This article explores Season 7, Episode 1 of this animated science fiction sitcom for an exciting ride. Let us guide your adventure! We are here to break it all down for you.
"Rick and Morty" has taken the world by storm since its creation by Dan Harmon and Justin Roiland's brilliant minds. Pushing boundaries in science fiction, comedy, and satire has allowed this show to find an enthusiastic following across multiple platforms and generations. Thanks to its blend of laughter with thought-provoking themes, it has earned itself a loyal following.
Now, let's dive deep into Season 7, Episode 1, where we will uncover its recap and address its ending that left us hanging.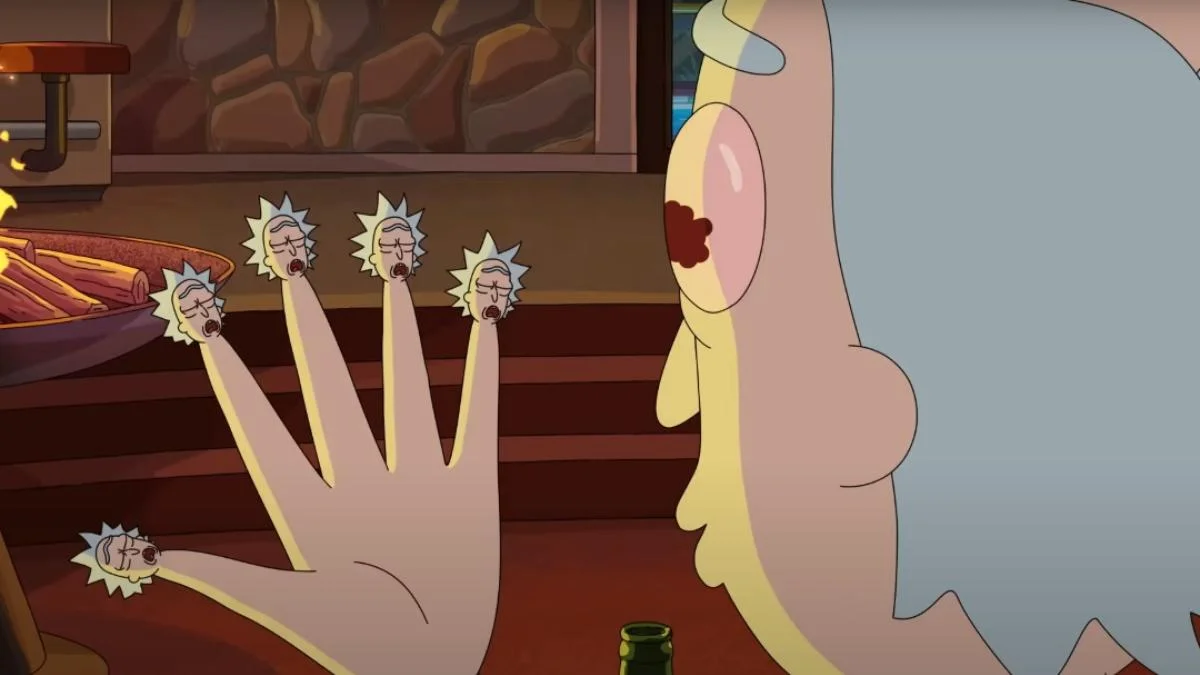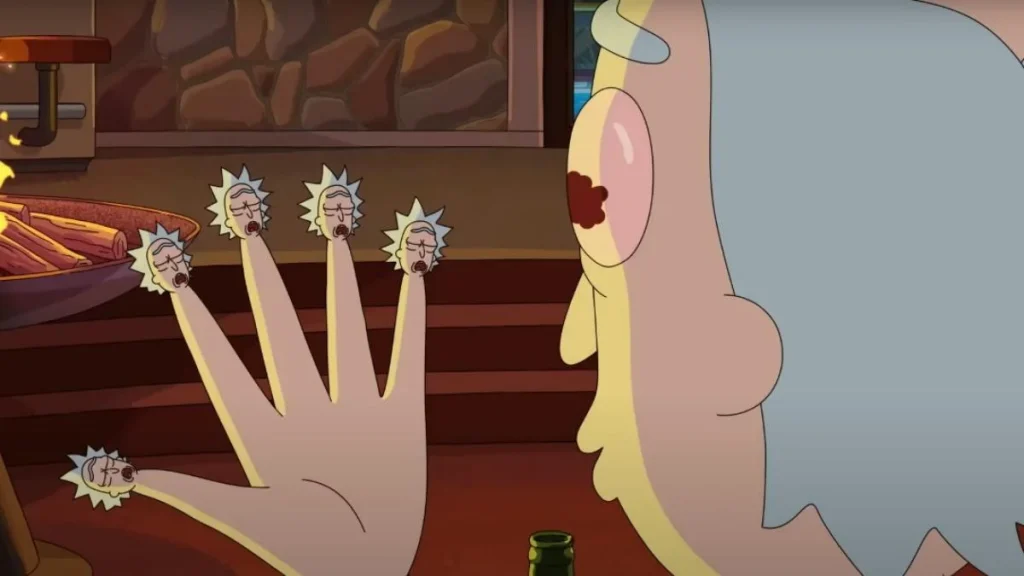 Rick and Morty Season 7 Episode 2 [The Jerrick Trap] Release Date and Promo
Rick and Morty Season 7 Episode 1 "How Poopy Got His Poop Back" Recap
Season 7's opener, entitled "How Poopy Got His Poop Back," sees the Smith family dealing with an unusual houseguest who has outstayed their welcome – Mr. Poopybutthole from earlier seasons is back and takes center stage this time!
At the start of our story, the Smith family is questioning how long they can continue to tolerate Mr. Poopybutthole's presence as a houseguest, especially considering his newfound enthusiasm for drinking alcohol – something that has grown increasingly problematic over time. His drinking has now reached alarming proportions.
Rick decides it's time for an intervention and gathers a group of friends – including Birdperson, Squanchy, and Gearhead (along with eccentric neighbor Gene, who makes chaos with his lawnmower) – to bring Mr. Poopybutthole back on track.
As they form a group, it becomes apparent that Poopybutthole's life has taken an unfortunate downward turn since his initial appearance. He and his wife had separated, leading him into depression. At first, the group plans on forcing Poopybutthole out, but things quickly change when Poopybutthole drops a bombshell – it is his birthday! His genuine excitement forces his crew members to act like they knew about this all along and creates the opportunity for an unexpected celebration.
Hugh Jackman invites them over for a party, where things quickly spiral out of control with hallucinogenic substances and strange adventures that'll leave you scratching your head while also amusing you. Not only is this episode full of laughs, but it's also an insightful journey into self-discovery and friendship!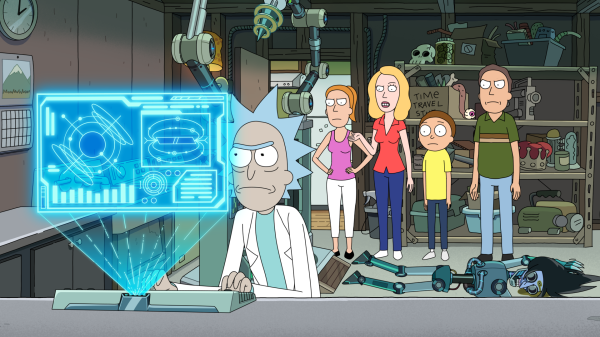 Rick and Morty Season 7 Episode 1 Ending Explained
While Rick is on a quest to bring down Rick Prime and save the world from him, his search is different; rather, it's to keep his relationship with his ex-wife, which leads to numerous hilarious and bizarre scenarios.
Mr. Poopybutthole finds himself shocked and appalled when his ex-wife begins dating the person he hired as his private investigator to follow her. He is infuriated at this news and determined to find revenge, thus setting up an action-packed confrontation in the woods.
Amidst their fight, Mr. Poopybutthole realizes he's been the cause of all their misery. With startling clarity, he understands that his wife and child have found happiness without him – an emotionally wrenching revelation in an otherwise chaotic environment.
Things escalate as the group battles a predator, with Mr. Poopybutthole becoming determined to put things right again. But Hugh Jackman comes through as an unexpected hero by striking back against their attacker with his trademark surprise takedown move – that's part of what makes "Rick and Morty" such a memorable show!
The episode closes with everyone feeling more self-aware and understanding before going their separate ways as sunrise signals new beginnings for Mr. Poopybutthole to change his life around.
What Role Did Hugh Jackman Play in the Adventures of Mr. Poopybutthole in Rick and Morty Season 7 Episode 1?
Hugh Jackman makes an unexpected but hilarious entrance into Season 7, Episode 1 of "Rick and Morty," entitled "How Poopy Got His Poop Back," playing a key role in Mr. Poopybutthole and Co.'s adventures.
As the film unfolds, Hugh Jackman quickly establishes an unconventional mood: he's ready to party hard and invite Rick and his friends for an unexpected night filled with hallucinogenic drugs and strange activities. But Jackman goes beyond simply playing party animal.
Jackman catalyzes their outrageous journey once Mr. Poopybutthole expresses his desire to reunite with his ex-wife. He encourages the group to help Mr. Poopybutthole win back his love, but sometimes things go astray; Jackman's unexpected actions lead to unexpected turns in their storyline.
At the heart of it all lies Hugh Jackman's character; she adds an unexpected element that leaves us laughing and gasping with shock! This is a testament to how this show cleverly incorporates surprise celebrity appearances into its narrative and creates delightful and captivating episodes, with each installment bringing new surprises for us all to enjoy! So get ready for an adventure through Rick and Morty with Hugh Jackman in it!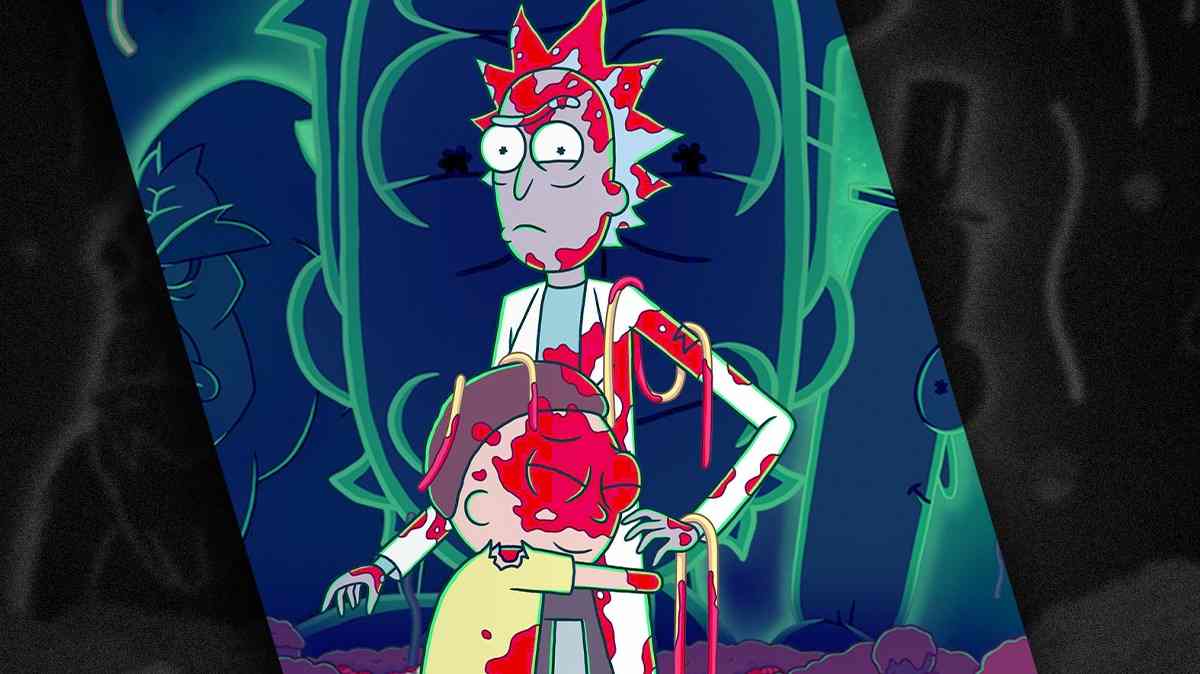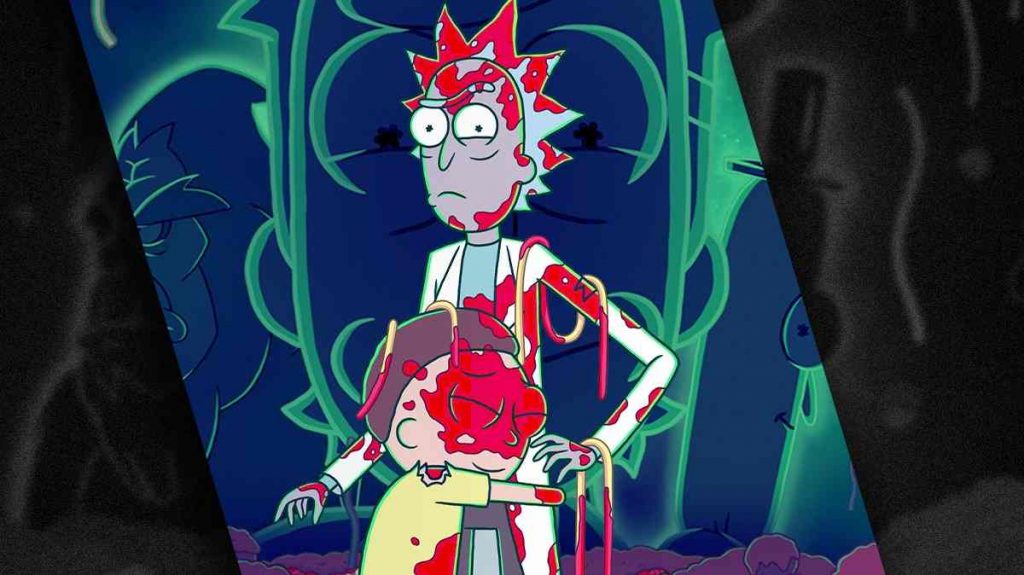 Did Rick Manage to Get Rid of Mr. Poopy Successfully?
Rick may have attempted to help Mr. Poopybutthole navigate life challenges more successfully by intervening but ultimately failed. Instead, his journey has always been about finding ways to support and strengthen relationships rather than eliminating him.
At the heart of it all lay not getting rid of Mr. Poopybutthole from their lives but helping him realize they needed to change for the better. This episode showcased how smoothly comedy and heartfelt moments could coexist within an episode.
At its core, "Rick and Morty" reminds us that seemingly unlikely characters can often surprise us with their depth and growth – even within its often surreal universe.
As we come to the end of Season 7, Episode 1 of "Rick and Morty," it leaves us excited and hopeful about what lies ahead for this promising season. With its unique blend of humor, satire, and unpredictability, "Rick and Morty" continues to engage audiences and keep them eagerly waiting for more!
What surprises lie ahead in Season 7's episodes? Tune in to find out! But one thing's certain – Rick and Morty Season 7 has made an outstanding start, and we cannot wait to see where our adventure leads us next!
Gene's lawnmower had been running amok since Rick took it away, causing chaos and destruction across town. Things escalated dramatically when an overly superstitious police officer attempted to stop it but only resulted in a fatal encounter. This unforgettable scene perfectly illustrates how this show infuses everyday situations with absurdist humor and dark comedy.
Overall, "Rick and Morty" Season 7 Episode 1 provides an emotional rollercoaster from laughter to introspection, making for an exciting start of this new season that should keep fans excitedly anticipating what's to come next. New voice actors, unexpected twists, and the signature humor fans love make for a promising start and could make this season truly memorable for audiences worldwide.
"Rick and Morty" Season 7 Episode 1 left us full of laughter, contemplation, and anticipation for what lies ahead. This episode proved that "Rick and Morty" can successfully balance comedy with deeper themes; we can't wait to see where our adventure leads next! Buckle up because it will surely be an exciting ride!
Also Read: Don't miss Rick and Morty Season 6 Episode 10 [Season Finale] Christmas-themed episode