Kiefer Sutherland, who played Jack Bauer on the television show 24, makes a triumphant return to the genre of save-the-world television with his role as John Weir, a corporate mucky expert who gets caught in an elaborate trap that turns him into a wanted man. A conspiracy thriller that is able to uncover flashes of sarcastic humor in its tapestry of illusions features deceit piled on top of deception throughout the course of the story. (tvacute.com) Here is all you need to know about the conclusion of Rabbit Hole Episode 1 Recap in case you missed any moments.
[Finale] Rabbit Hole Episode 8 Recap: Ending Explained!
Rabbit Hole Episode 2 Recap: Ending Explained! Is John Weir's father alive?
Rabbit Hole Episode 1 Recap
In the first episode, which is named "Pilot," audiences are introduced to John Weir. When he is overtaken by paranoia, John goes to a church in search of a priest to talk to about his concerns. The scene then shifts to a bar, where John is currently taking in a match of soccer get. On the other hand, a frustrated businessman orders the bartender to switch the channel. He finds out about a recent study that suggests there may be a link between the erectile dysfunction medications manufactured by Esper Ethiko and cancer. As soon as the entrepreneur sold his shares in Esper Ethiko, we find out that John had the plan to steal money from the businessman and that this was all part of that scheme. On a mission given to him by the latter's competitors in business, John, with the assistance of his colleagues, successfully conned the businessman.
Who is this Hailey Winton?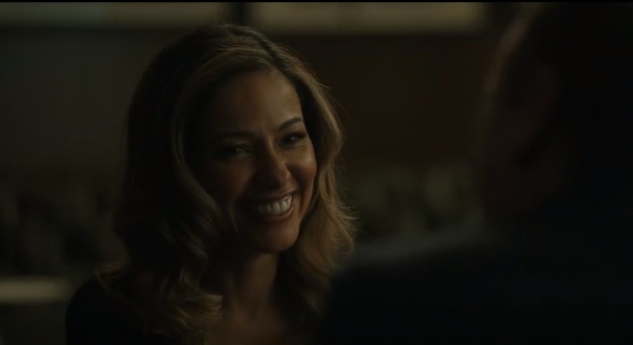 Once John has finished his theft, he rushes to the hotel suite of a woman named Hailey Winton, played by Meta Golding, whom he had previously met in the pub. She is a lawyer who advocates for the rights of animals. Nevertheless, after spending the night with Hailey, John becomes suspicious that she may be working for the enemy. When John pulls a camera out of the side desk, Hailey is taken aback by the items that John has acquired. Once John checks out of the hotel, he charges Hailey of being coerced into having sex with a woman, specifically an FBI Special Agent named Josephine "Jo" Madi (Enid Graham), so that it might be recorded. She presses him for information regarding his participation in corporate espionage. Nonetheless, John claims that he is in the business of advising and that he has never been involved in criminal activities such as corporate espionage. John spends his spare time going to his son's school to play with his ex-wife, and the experience brings up disturbing memories from John's youth.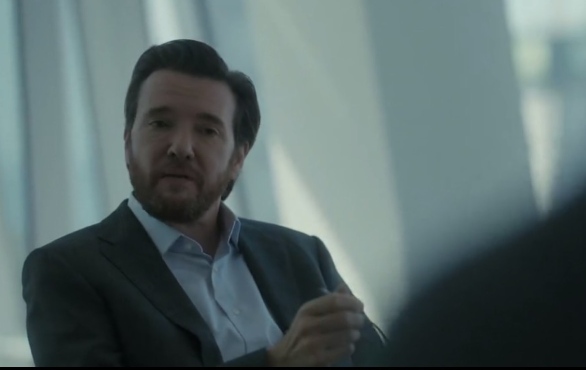 The next day, John pays a visit to Arda Analytics, a company that is currently managed by Miles Valence (Jason Butler Harner), his old business partner. In exchange for a job offer, Miles asks John to fabricate evidence that Banomar Group CEO Denna Heinrich is conspiring with US Treasury Officer Edward Homm (Rob Yang) to investigate Banomar's competitor Luxbrant. John is able to fulfill the task by obtaining photographs of Denna in the company of Edward thanks to a well-executed scheme. In the meantime, John is unable to determine who dispatched Hailey to spy on him, so he requests that his team undertake a criminal background check on her.
Rabbit Hole Episode 1 Recap: Is Miles Dead?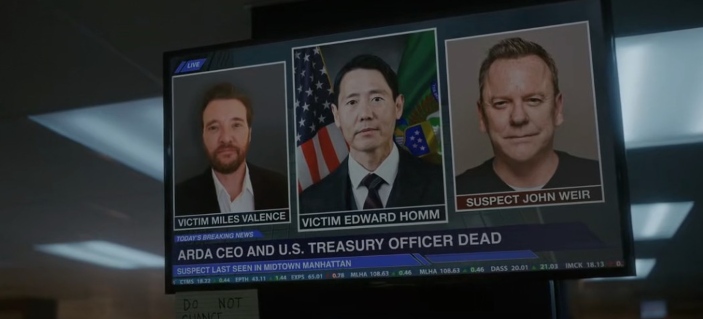 During the time when John is speaking with Hailey outside of her office, a television channel informs that John is suspected of killing Edward. As a direct consequence of this development, John is compelled to escape the scene and goes back to his workplace. Unfortunately, before John can get inside, it detonates, which results in the deaths of all of John's associates with the exception of The Intern. An investigation into the explosion and the apprehension of John have been given to a team of FBI agents led by Agent Rash. In the meantime, John confronts Miles with the question of why he is being set up for murder. While Miles is looking at his computer, he is interrupted by a phone call. After informing John that he must do it, he exits the room and walks out onto the balcony. As John checks his computer at this moment, a text msg from an individual identified only as ANON-01 instructs Miles to "DO IT. NOW!" At a certain point, John gazes out the window at his pal, and the rest is history. Unfortunately, Miles is unable to respond to John, and he ends his life.
Rabbit Hole Episode 1 Recap: Ending Explained! Is Edward Homm alive?
At the end of the episode, John manages to get away from the office building and makes his way to an abandoned house in the countryside outside of New York City. The stairs leading to the basement are descended by him. Edward Homm, the ostensibly deceased Treasury agent, is seen seated on a chair with a gag and knot around his mouth. Edward Homm is still with us.