In 'I'm a Virgo' on Prime Video, viewers are introduced to the absurdly comedic and dramatic life of Cootie (Jharrel Jerome), a towering 13ft man. Cootie, a solitary figure, has spent his entire existence in seclusion. The concerned parents feared that their son's ventures into the world would result in him being branded as a nefarious character, leading to unfavorable consequences. At the tender age of 19, Cootie has had enough of the rules. As he befriends a pair of adolescents, they take him on a journey to experience the true essence of life.
As Cootie steps out into the world, he quickly realizes that his idealistic view of the world is not as simple as he once thought. As the season draws to a close, our protagonist undergoes a remarkable transformation, shedding his old ways and embracing a new perspective on the world that challenges everything he once believed from the pages of his beloved comic books. The finale leaves much to contemplate for both those portrayed and the viewers. To get everything you need to know about I'm A Virgo Season 1, continue reading at tvacute.com.
I'm A Virgo Season 1 Recap
Cootie, who is 13 feet tall, is raised by his aunt and uncle, who are very protective of him. The public's tendency to hate and ultimately destroy people like him has been repeatedly demonstrated throughout history. They anticipate the same fate for Cootie, but as he gets older, it gets trickier to keep it under wraps. Cootie eventually leaves the house created for him after he finds some friends. He learned about the world of comic books, namely those starring The Hero. The comics' author is a self-made billionaire who, with his access to cutting-edge technology and endless resources, has transformed himself into The Hero.
Felix (Brett Gray), Jones, and Scat are fighting the capitalist establishment that threatens to make them jobless and homeless while Cootie travels the world. Jones has the ability, which Cootie labels "psychic theatre," to persuade anyone to see things from her perspective, allowing her to triumph in any dispute. Flora (Olivia Washington), who works at Bing Bang Burger, is another person he runs across there. They begin dating after Flora finds common ground with him due to their experiences.
Cootie got the idea that he could be a hero because of his exposure to comic books. He has a good time at first, but suddenly everything falls apart, just as his aunt and uncle had warned. Cootie is labeled a threat to society after taking part in a rally in response to Scat's death. Cootie takes over of the narrative when he realizes he will be depicted as the adversary the Hero battles in the upcoming comic book issue.
 I'm A Virgo Season 1 Ending, Explained
In the ending of "I'm a Virgo," Cootie, a 13-foot-tall teenager, faces off with his idol, a superhero called The Hero. Due to a potent political speech given by Cootie's friend, Jones (Kara Young), who was also severely battered and on the verge of going to jail, Cootie is surprisingly released from custody and his neighborhood appears to be spared from The Hero's oppression.
A slew of incidents in the series lead up to this point. The death of Cootie's friend Scat (Allius Barnes) in episode three causes a riot between the populace and police enforcement. In commemoration, Cootie spray-paints Scat's name on a wall, confusing The Hero and prompting him to take action against Cootie. The Hero (Walton Goggins) says that since he had never previously conquered a real-life antagonist, he needed to make Cootie appear to be the villain in order to fill a gap in his heroic universe.
As a result, Cootie is the target of a media smear campaign and is called for to be jailed. Cootie is still determined to alter the story and make villains the new heroes, though. He comes up with a brilliant scheme to break into the local power plant and take the regulator that manages the rolling blackouts that are used to control the neighborhood. Cootie thinks that if electricity is allowed to flow freely, everyone will be treated equally.
 I'm A Virgo: What Happens to the Hero?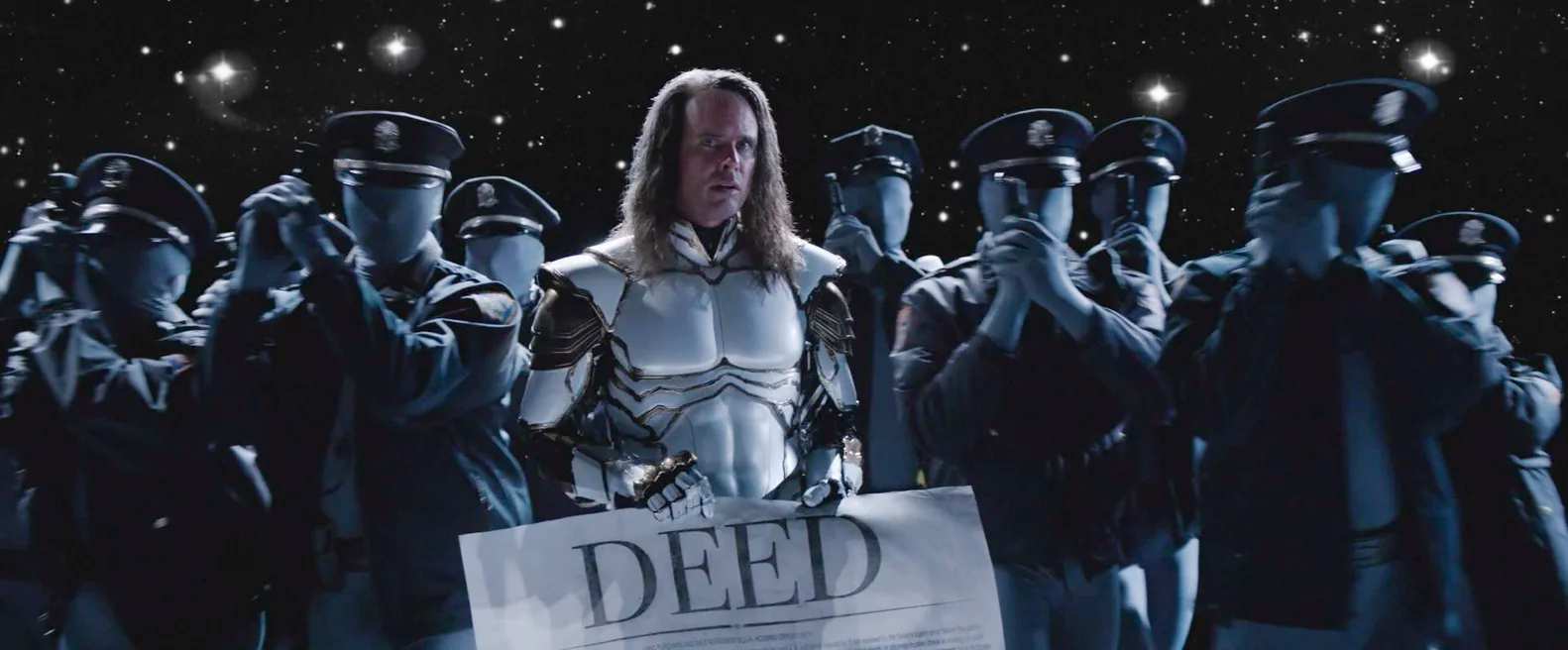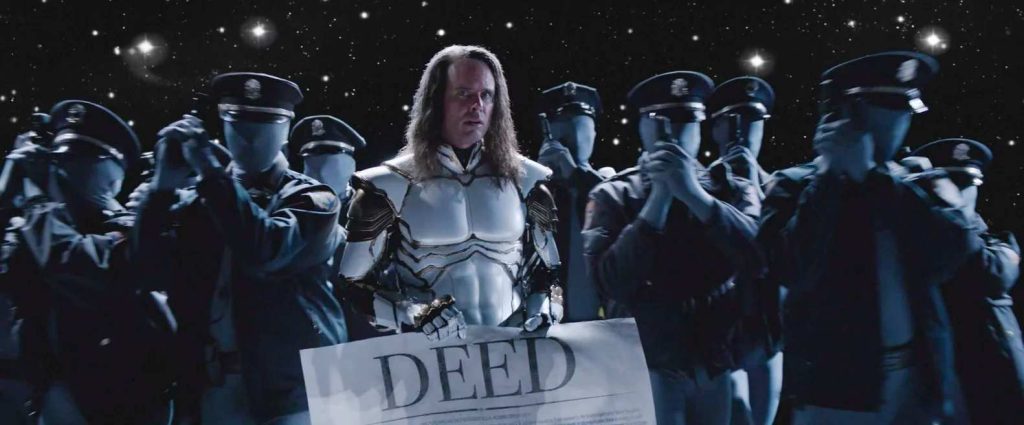 Cootie is not killed by The Hero in "I'm a Virgo." At the end of the series, Cootie confronts The Hero, only to be unexpectedly released from custody following an impassioned political speech by his friend Jones. The impact of Jones's statements on the Hero is profound; he recognizes his complicity in maintaining the capitalist system that breeds crime and poverty in underprivileged areas.
The Hero aka Jay Whittle eventually faces Cootie once more, albeit their plot is not totally effective because the damaged regulator is immediately replaced. The Hero imprisons Cootie in the street and assaults him mercilessly after duping him into declaring a truce. Jones steps in, though, and gives a thorough demonstration, demonstrating how The Hero and the capitalist system feed crime and keep impoverished areas in a cycle of violence and poverty. Jones charges The Hero with feeding the cycle of violence rather than making an effort to break it.
The Hero flies away after hearing Jones' speech and is overcome with guilt, letting Cootie go free. Jones, surprised that her words had an effect, asks Cootie how he knew it would work, and he cryptically replies, "I'm a Virgo," which is also the show's title card. The success of speaking up against injustice and the possibility of reform is symbolized by this last instance. It offers a glimpse of hope for the future of his community by symbolizing Cootie's fortitude and his refusal to submit to the repressive system.