Power Book 4 Season 2 Release Date – Starz debuted Power Book IV: Force, a crime drama series developed by Robert Munic, on February 6, 2022. This show is Courtney A. Kemp's third offshoot of her original series, Power, and its sequel as well.
Tommy Egan (Ozark's Joseph Sikora), the former criminal partner of James St. Patrick, goes to Chicago to start a new criminal enterprise in the latest spin-off from Courtney A. Kemp's enormously popular Power franchise.
After the first season of Power Book IV: Force, fans naturally focus on what lies ahead. Fans cannot wait for the second season. Discover what occurs in the second season of Power Book IV: Force here.
Power Book IV: Force Season 2 Premiere Date
In August of 2020, the series featuring Joseph Sikora as Tommy Egan was given the go-ahead with a 10-episode order. Robert Munic, Courtney A. Kemp, and Curtis "50 Cent" Jackson was subsequently revealed to be the showrunner and executive producers, respectively. In February 2021, eight additional actors were cast as series regulars, including Lili Simmons, Gabrielle Ryan, Isaac Keys, Shane Harper, Kris D. Lofton, Anthony Fleming III, Lucien Cambric, and Tommy Flanagan. In May 2021, Jeremih was added to the cast in a recurring position. Robert Munic, the show's creator, announced his departure as showrunner in July 2021. Power franchise tyrant Courtney A. Kemp would assume control. On March 9, 2022, Starz renewed the show for a second season, with Gary Lennon replacing Munic as showrunner.
If the second season of Power Book IV: Force follows the same release schedule as the first, additional episodes could debut in February 2023.
If new information becomes accessible, it will be posted on this page.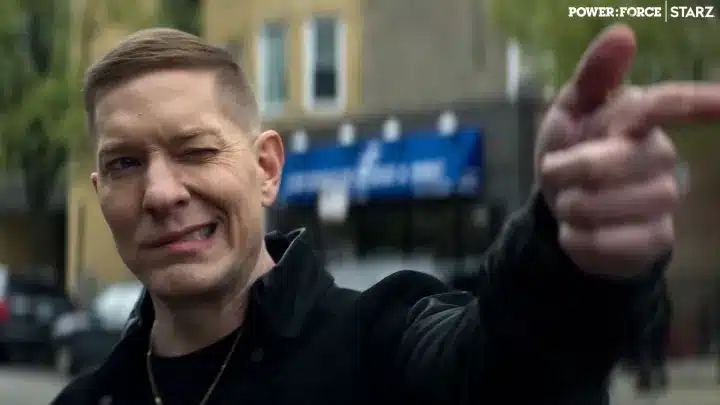 Power Book IV: Force Season 2 Cast List
Even though there is no official cast list, you can expect to see all series regulars included below.
Main Cast
Joseph Sikora as Tommy Egan
Isaac Keys as David "Diamond" Sampson
Lili Simmons as Claudia "Claud" Flynn
Gabrielle Ryan as Gloria (season 1)
Shane Harper as Victor "Vic" Flynn
Kris D. Lofton as Jenard Sampson
Anthony Fleming as JP Gibbs
Lucien Cambric as Darnell "D-Mac" McDowell
Tommy Flanagan as Walter Flynn
Miriam A. Hyman as Stacy Marks (season 2, guest season 1)
Adrienne Walker as Shanti 'Showstopper' Page (season 2)
Carmela Zumbado as Mireya Garcia (season 2)
Supporting Actors
Audrey Esparza as Liliana (season 1)
Jeremih as Elijah (season 1)
Chanell Bell as Lauryn Williams
Konstantin Lavysh as Rodovan Mirkovic
Guy Van Swearingen as Paulie "Pierogi" Muzaski
Ahmad Nicholas Ferguson as Marshall Cranon
Phil Donlon as Simon McDougal (season 1)
Debo Balogun as Seamus Bennigan
Barton Fitzpatrick as Blaxton (season 1)
Mirelly Taylor as Mrs. Soto
Paulina Nguyen as Mai Liet (season 1)
Blythe Howard as Adrienne
Patricia Kalember as Kate Egan
Monique Gabriela Curnen as Detective Blanca Rodriguez
Power Book IV: Force Season 2 Trailer / Promo
A Power Book IV: Force trailer has not yet been released, but we will update this page as soon as one becomes available.
For the time being, watch Power Book 4 Season 1 trailer here.
Recommended: Power Book 4: Force Season 1 Episode 10 [Finale] Recap