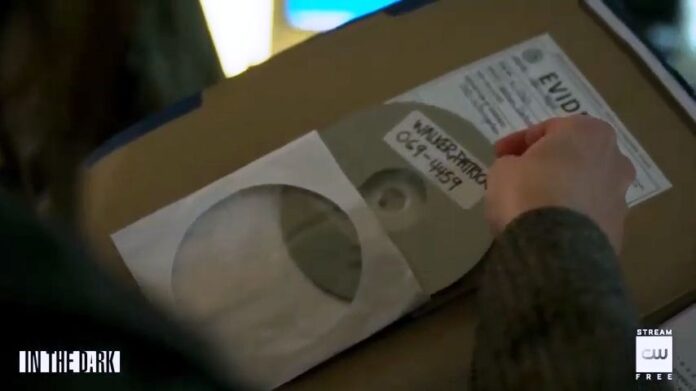 After waiting a few more hours, Perry Matfield's show In the Dark is set to return today with the first of the last three episodes of the season 3. "Match Point," is the title of the upcoming episode, which will see Murphy and Trey's plan come to a desperate end, putting their lives in danger! And it seems this frustration will not end soon. Perhaps their frustration will continue into the next season. To find out more about what happens next, you'll have to head over to,www.tvacute.com's page has provided the promo and synopsis  Along with this, you can also read the recap of In the Dark Episode 310.
In the Dark Episode 311 Synopsis: ONE STEP CLOSER – With the walls closing in, Murphy (Perry Mattfeld) and Trey (Dewshane Williams) make a desperate move. Also starring Keston John, Matt Murray, and Theodore Bhat. The episode was directed by Clara Aranovich and written by Annie Hayes & Yael Zinkow.
CW's In the Dark Season 3 Episode 11 Release Date
In the Dark Season 3 Episode, 11 will return on September 22, 2021, at 9 p.m. EST on The CW. the series is still not going anywhere anytime soon. In the Dark has already been renewed for another season of its series. You can also watch it on the CW app and Amazon Prime. In addition, CW is also available on devices like Amazon Fire TV, Roku, Vizio Smart TV, Chromecast, Android TV, Apple TV, and Xbox One.
In the Dark Season 3 Episode 10 Recap
We Saw in episode 10 "Home Run" Murphy  (Perry Mattfeld) continues his investigation into the Jennifer Walker case by speaking with a new source. She doesn't succeed, and the brother remains the main suspect. She makes contact with her mother. Murphy and her mother get into a fight, but Murphy eventually tells her mother the truth. Joy phones Josh, expecting him to assist Murphy. Murphy eludes the police sting set up for her when she discovers that her mother has turned on her. She enlists the assistance of an old boyfriend to help her flee.
She seeks Trey's assistance, and the two pursue a new lead with Jennifer's brother but come up empty-handed. They decide to stay at Darnell's apartment. Darnell's stuff is still being covered by Sarah. Gene and Josh are enraged that Murphy continues to elude them.
Gene approaches Sarah, but she rejects him and instead seeks out Darnell. She meets him and Trey (Dewshane Williams) answers the door. Sarah notices Murphy's presence. Lesley helps Felix and Max. She approaches Sam on their behalf to see if she can testify for them in court so that they can prove that they acted in self-defense. In exchange for it, she agrees to represent Sam. When Felix contacts Sam, she refuses because she is enraged over Nia's death.