This is the second episode directed by Christiana Ebohon-Green. The gathering storm of the Revolutionary War is intensified in this week's Outlander episode titled "Give Me Liberty". Jamie feels that now is the moment to join the burgeoning colonial rebellion by utilizing Claire and Brianna's future knowledge. Meanwhile, a domestic war may be building on the Ridge. If you're interested in learning more about it, here's everything you need to know about episode 5 of 'Outlander Season 6'! WARNING: SPOILERS AHEAD!
This season, each episode begins with a lengthy flashback to Scotland. This time, it's the tale of how Bonnie Prince Charlie managed to flee following the Battle of Culloden. Flora McDonald, a well-known Jacobite, helps him flee by passing him off as one of her traveling companions to see an ill cousin abroad. Flora drops her purse at the end of the sequence, which is picked up by a redcoat. What valuables or incriminating information is she attempting to conceal from a search?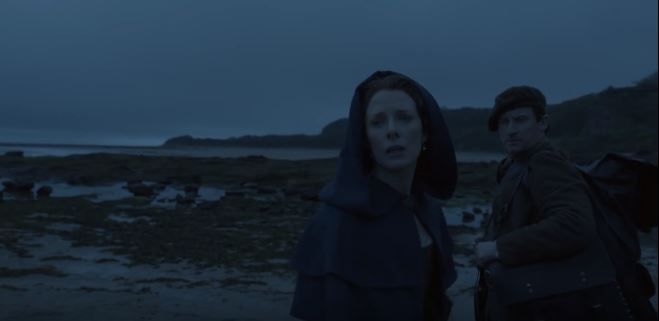 Jamie flies to Wilmington on business in the present timeframe. The governor has resigned from his role as Indian Agent, but he is afraid that Jamie has the manpower to turn guns on royal forces. Meanwhile, Jamie is proving the governor partially accurate by making contact with Sons of Liberty representatives. There's a chance they'll cross paths because spies are everywhere, but Jamie is eager to attend their next meeting.
Jamie is also in town because Aunt Jocasta is throwing a party with Flora MacDonald as the guest of honor. Her new spouse is escorting Jocasta around the celebration. Claire respects Mary. Flora's visit and she have become a passionate defender of the British Crown since the failed revolt at Culloden, and she is now pushing the Scots in North Carolina not to risk losing all they have fought so hard to rebuild. Although Jamie receives the word too late, Flora persuades many of the Scots in attendance. Jocasta, according to Jamie, has lost her fighting spirit. Claire observes that Flora MacDonald will be remembered on biscuit tins in the future as a bold Highlander rather than a Royalist.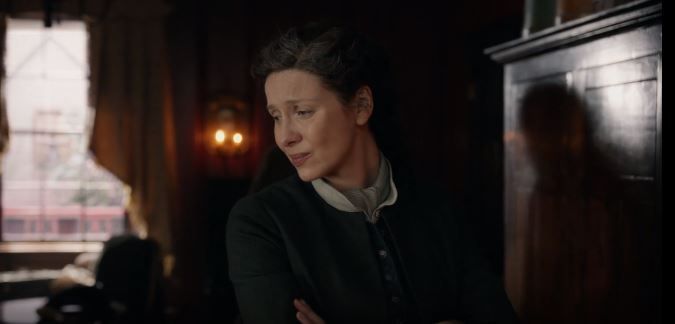 Claire feeds them hemp flowers when Jocasta starts to feel dizzy and Flora is apprehensive about her speech. Flora also mentions the theft of a gem from her necklace. Flora reveals she was never truly in love with Bonnie Prince Charlie throughout their talk, which is actually more interesting than her speech. She also says he lacked the leadership qualities necessary for long-term success. Claire is reminded of Season 2 in Versailles when she was forced to have sex with King Louis, while they talk royalty. Claire resolves to self-medicate in order to put the horrible memories behind her.
In this episode, Bree informs him that the locals are beginning to gossip about how much time Roger spends alone with her. He dismisses it at first as people being cruel or indifferent, and Bree may be acquiring a jealous streak. Bree and the other women go on a stroll in the woods later in the episode to inspect a possible spot for a water wheel. The group comes across a strange grass arrangement. Based on the goods and their placement, Marsali believes it's a love spell. When Bree informs Roger about what she witnessed in the woods, he knows that Mrs. McCallum is on the hunt for a new husband. Roger agrees to stay and assist Bree and Jemmy. Bree corrects him and informs him that she is once again pregnant. Roger is now particularly eager to inform Mrs. McCallum that he is unable to assist her any longer.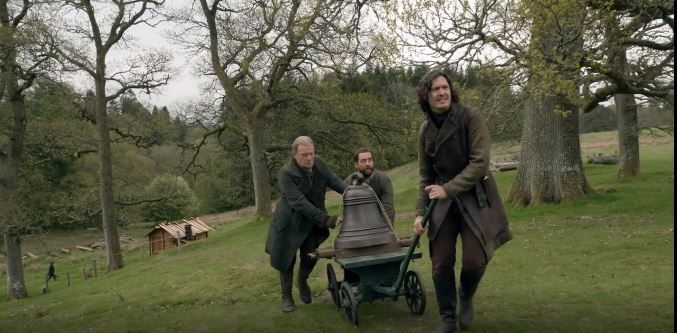 The new bell is being moved to the meeting house by Roger, Alan, and Tom Christie. When Roger unlocks the door to place the bell, he discovers Malva and Mr. Henderson semi-dressed and evidently preparing to have sex. Malva must have figured out how to do it by spying on Claire and Jamie. She then tells Roger that if he mentions what he witnessed, everyone will think he was kissing Mrs. McCallum instead of mending the chimney. Mr. Henderson is enlisted by Roger not just to help with the bell project, but also to pay a visit to Mrs. McCallum as he is single. Roger is nearly too nice in this scenario, but he recognizes that he cannot completely trust Malva.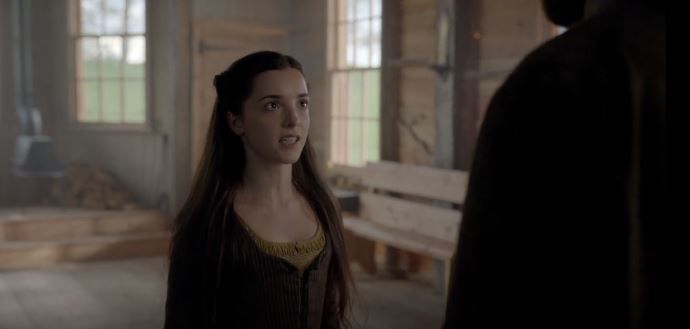 Things are heating up in Wilmington right now. Lord John Grey warns Jamie that if he speaks to the Sons of Liberty, he will be arrested. As a hint that he isn't planning violence, Jamie reveals the location of the next covert meeting. Meanwhile, the print shop where Jocasta got the fliers for Flora's visit is being attacked. The colonists are furious that the pro-Royalist flyers have been distributed. Jocasta's offer of money to Fergus to build a print business in New Bern isn't about Fergus recuperating and recreating the good old days; it's about producing more of these contentious booklets, Jamie thinks. To bring the printer to safety, he fights off the crowd with tar and feathers.
Jamie is an outcast at Sons of Liberty In Outlander season 6 episode 5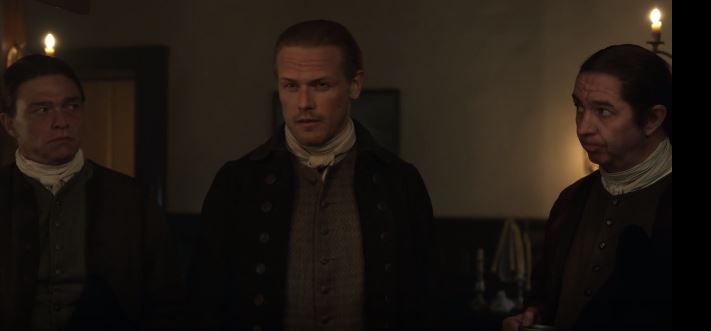 Jamie is later outcast at a Sons of Liberty meeting for assisting the printer. He assumed they would support free speech and the rights of ordinary people, but they are clearly extremists. Jamie also takes issue with the Sons of Liberty striking the printer for performing his job. While some printers were outspoken about their political beliefs, others simply wanted as many clients as possible in order to benefit from owning an expensive piece of equipment. Although Jamie is booted out of the meeting, he warns the guys that British soldiers are on their way to arrest them all. They sneak out the back when they hear a noise outside, indicating Jamie isn't lying. The troops return to their quarters disappointed after finding a quiet late-night billiards session.
Outlander season 6 episode 5 Ending
The episode concludes on a bittersweet note for the Ridge people and a puzzling note for the Wilmington residents. Marsali is getting ready to move in with Fergus. She'll miss Bree and, most likely, the birth of her new baby. Flora's missing emerald is being held by a mysterious figure in a detention cell. What is the name of that man?