Outer Banks Season 3 – Outer Banks is an American action-adventure mystery teen drama that aired on Netflix on April 15, 2020, and was created by Josh Pate, Jonathon Pate, and Shannon Burke. The renewal of the show's third season, which began on February 23, 2023, was confirmed in December 2021. In February 2023, months before the start of the third season, the show was renewed for a fourth season. The series is set in a community on North Carolina's Outer Banks and revolves around a rivalry between two young cliques.
In Outer Banks, the social divide between the wealthy summer visitors and the working class year-round residents is considerable (who have the nicknames "Kooks" and "Pogues," respectively). This drama focuses on teenagers from the impoverished neighborhood of The Cut, led by John B., whose father has vanished. On their adventure, they discover a legendary treasure with ties to John B.'s father.
In the middle of being chased by the law and a group of privileged Kooks from Figure Eight, the Pogues struggle to overcome obstacles involving love relationships, interpersonal issues, financial difficulties, and the desire for material gain.
Season 3 contains a new antagonist and the search for the famous city of El Dorado, which is an even greater prize. John B.'s father, Big John (Charles Halford), is shown to be alive, but the family's reunion is ruined by the fact that Big John has instructed John B. not to tell his friends the truth. Ward desires forgiveness, but Rafe wants to demonstrate his worth. We have all the information in this article if you want to read more about Outer Banks Season 3.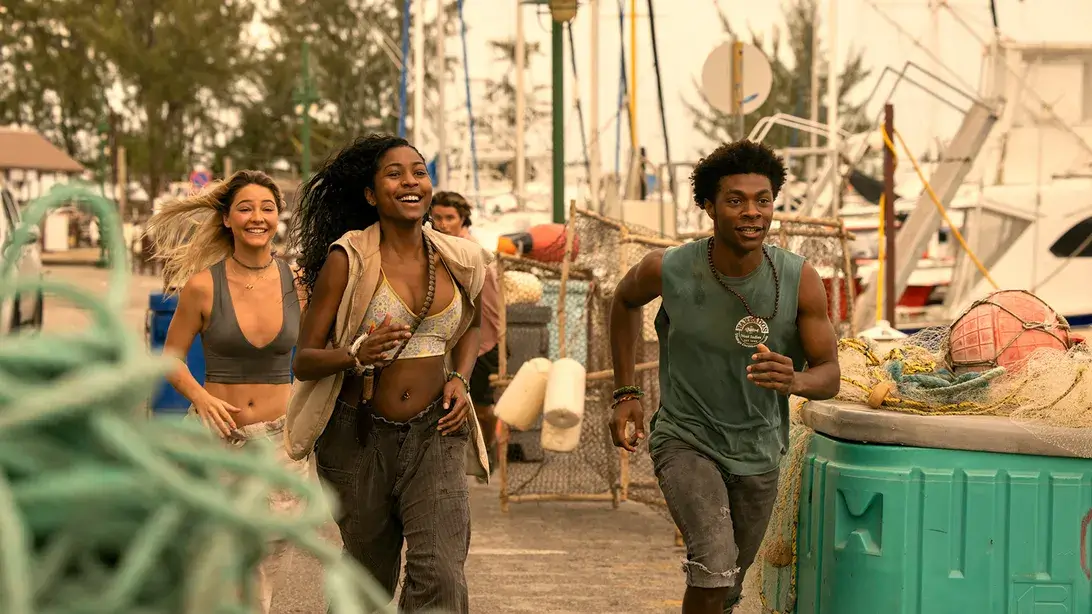 Outer Banks Season 3 Recap
At the beginning of Season 3, the six adolescents are having a great time on what is practically their own island. They lack wealth and the Cross and are imprisoned, but today is the first time in a long time that they can simply be teenagers. Ultimately, though, they are rescued and brought to Barbados, where Kie is separated from the others and taken to the residence of Carlos Singh, who practically governs the island due to his money and influence. There, she discovers that Rafe has also arrived intending to sell the Cross.
Carlos admits that he is seeking Denmark Tanny's journal because he believes it indicates the location of El Dorado. In the meantime, Kie and Rafe escape Singh's grasp, and Kie uses some deception to steal Rafe's boat and return to help her colleagues. She even convinces four of her friends to leave Barbados. However, John B does not leave since he has heard the church bell ringing the tune his father used to use to welcome him home.
Big John tells his son that he is seeking El Dorado and must not tell anyone, including Sarah, about it. His son's marriage to Sarah surprises him, but he supports and is happy for John B. But, he makes it clear that he cannot trust the daughter of the guy who attempted to kill him. In Barbados, a father and son duo discovers half of what they eventually determine to be the gnomon of Solana. The gnomon of a sundial is the component that casts the shadow. This map displays the route to El Dorado from the archaeological site of Kalinago in Solana, Venezuela.
Big John and John B locate the diaries, and to protect his kid, Big John must kill two mercenaries from prior seasons. After discovering the second gnomon, they discover that Singh has been murdering the archaeologists who excavated Solana. Singh eventually catches up with the Routledges, kidnaps Big John, and orders John B.'s execution. Fortunately, he escapes and phones his friends for help.
After rescuing Kie from the boarding school, her parents had sent her to in the season finale, JJ boards a smuggler's plane to meet John B, Sarah, Pope, Cleo, and Ward in Venezuela. Our youthful heroes are racing against time to find El Dorado and save John B's father.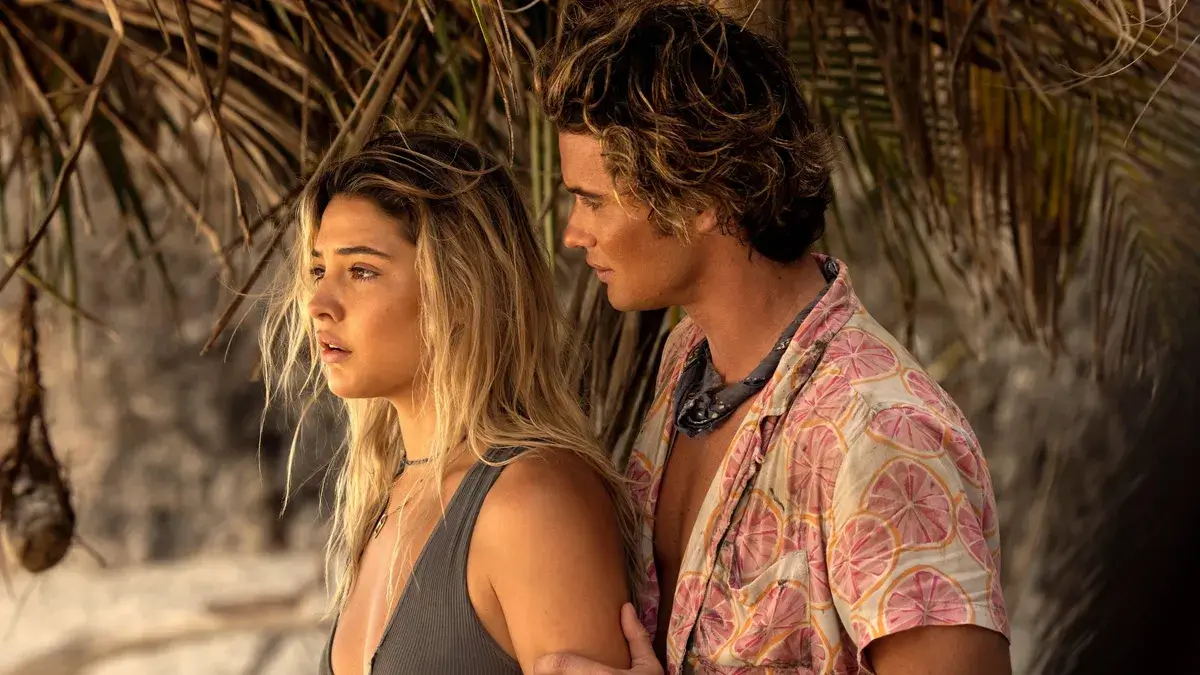 Outer Banks Season 3 Ending Explained
John B. and Sarah B. fly to Solana following John B.'s father's rescue. Ward arrives, stating that he must be there for his daughter's safety. He has decided to comply with all of Singh's demands. John B., his father, and wife locate Solana beneath the solstice moon, insert the gnomon into the temalacatl, and decipher the Guajiro King's encoded words using the notes Pope scribbled on a family heirloom. At the same time, Ward claims he is too injured to proceed.
The notes, comparable to the Rosetta Stone, enable John B, Big John, and Sarah to interpret the location of El Dorado, the mountains of gold the Guajiro King buried and intended a deserving individual to find. Big John respected Sarah for her refusal to listen to her father under pressure from Singh's men and Ward's declaration of purpose. They escape and ultimately locate a cave containing directional markers.
As a result of Singh's earlier shooting of Big John, Big John must remain behind as his son and Sarah continue on without him. Before returning to the cave entrance, where Singh is waiting, they find El Dorado and its gold mounds, and they collect as many gold nuggets as possible. Since Singh threatens to kill Big John's son, El Dorado's entrance must be obliterated permanently by an explosion. Singh is unfortunately killed in the blast he attempted to prevent.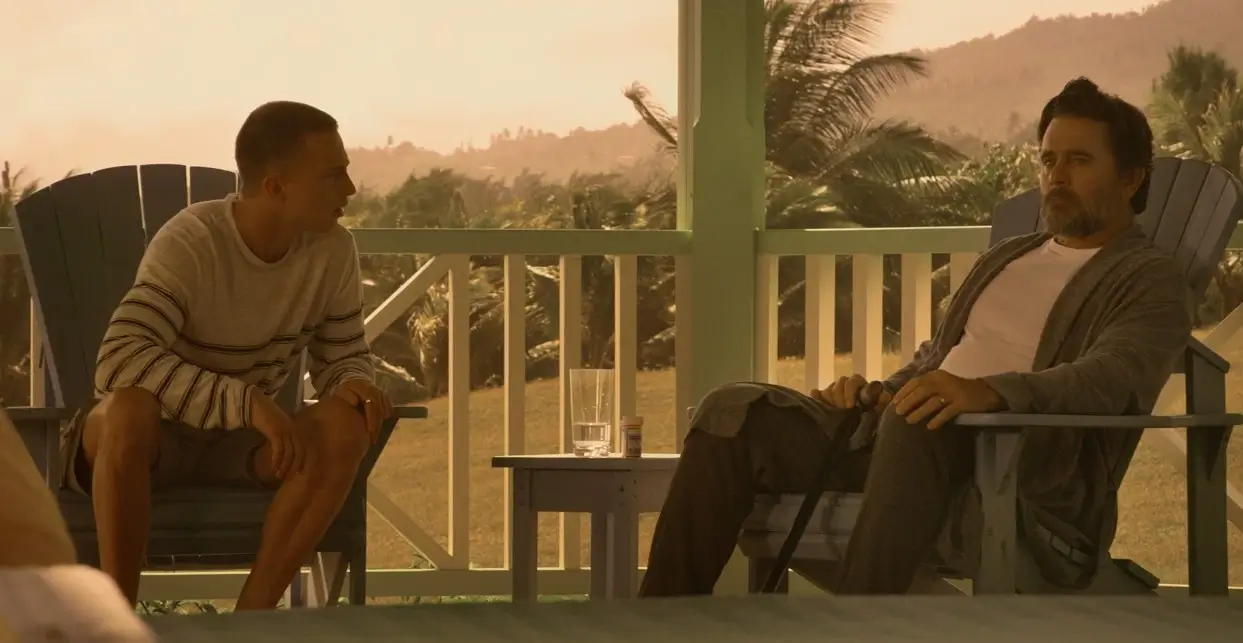 Do Ward and Big John Dead in Outer Banks Season 3?
After nearly losing everything in the first season, Ward almost murdered Sarah in the second season to preserve his family and house. In the third season, having come to loathe the obsessive, greedy person he has become, he attempts to rehabilitate himself. His decisions' influence on his children's lives also horrifies him. He intends to donate the Cross to charity, but Rafe steals it with Barry's help, has it melted down, and then sells the melted pieces as jewellery. At one point, he instructs Barry to hire an assassin to assassinate his father, but Barry ultimately saves him.
In their final chat, once his son has made the correct decision, Ward tells him he is a decent guy. Ward is really killed during the third season of "Outer Banks." Sarah, Big John, and John B emerge from the cave to discover Ward challenging them. And at that precise moment, Pope, Cleo, Kie, and JJ arrive, tipping the scales against those whose actions have caused them such distress. As one of Singh's remaining thugs attempts to shoot Sarah, Ward demonstrates his value. As a form of atonement, he seizes the man and jumps from the cliff.
Big John's pursuit of wealth nearly cost him his own life. He was close to death after the loss of his wife. In season, Big John's relationship with his son deteriorates further after he kills the two mercenaries. In the end, he makes the right decision by placing his son ahead of the riches. She discovers the legendary gold city he has spent his entire life hunting for but dies in his son's arms from a gunshot wound.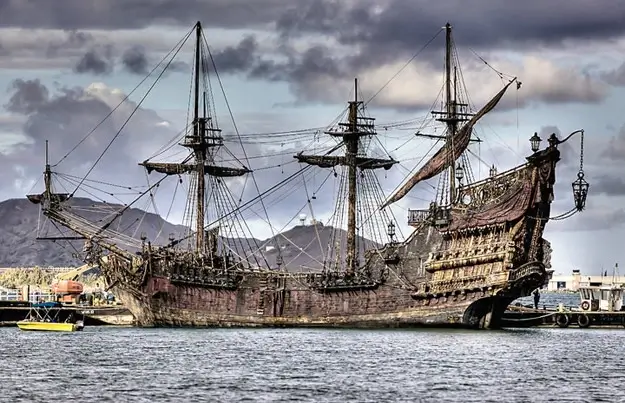 What Happened to Blackbeard's ship in Season 3?
The El Dorado gold mined by John B and his friends have significantly enhanced their living level. Their trip to Venezuela concluded eighteen months ago, and now Kie is back at work while Pope prepares to leave for college. John B. and Sarah have launched a surf shop, while J.J. has purchased a charter vessel. Big John and the other teens are now household names because of all that they did and endured.
Now that everything has settled into a pattern, though, John B. is becoming bored. At this time, a man approaches him and his buddies and gives them Blackbeard's captain's log from the 18th century. As "Outer Banks" is set in North Carolina and the captain's log is dated 1718, it is conceivable that the ship in question is Blackbeard's Queen Anne's Revenge, which he drove aground near Beaufort on June 10, 1718.
Blackbeard may have been more successful than any other pirate in terms of plundering. Many individuals naturally question if he left behind any fortune and how much it would be worth in current currencies. According to certain ideas, it may be buried in multiple locations throughout the Carolinas. In season 4, John B. and his companions will investigate the rumor of the famous pirate's existence.
You can stream Outer Banks episodes on Netflix.
Also Read: 'Outer Banks' Season 3 Trailer Tease The Hunt for 'El Dorado Treasure'