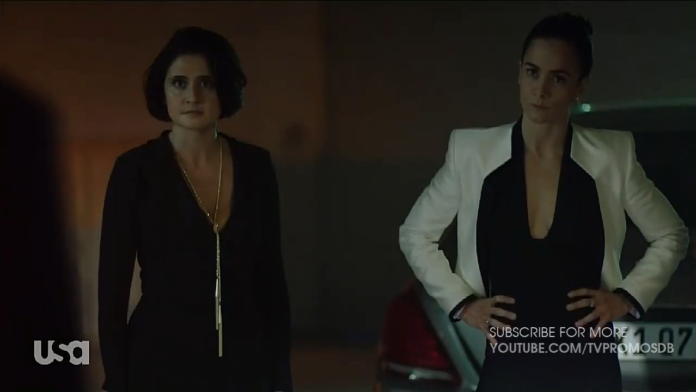 We know you're only looking forward to a new episode 5 of Queen of the South, especially when it's the finale season and can't skip any of its episodes. In previous episode 4, we saw Teresa finds a lawyer for Marcel Dumas. Teresa orders James to kill Gamble, the Pote appoints Kelly Anne a bodyguard, Flacco, as Kelly Anne is pregnant.
so now you are eager to know what happened in Queen of the South Season 5 Episode 5, Let's take a look with promo and synopsis.
USA Network has not revealed any more by Synopsis, but you can read it as much as you have given.
Synopsis: Teresa travels to Germany after Oksana gets cheated in a drug deal.
By watching the promos and Synopsis, James is revealed to have no more roles in the next episode. Teresa is preparing to go back to Berlin.
Queen of the South Season 5 Episode 5 will air on May 5 on the USA Network at 10/9c. This show is one of the best shows and it should have another season 6.