Welcome to an exciting journey into the tense "Who Is Erin Carter?" world. This engrossing television series draws viewers into a maze of intrigue, action, and emotional heft, engrossing them in the mysterious story of Erin Carter (Evin Ahmad). Imagine a life where one woman's past holds the key to her family's survival—a life of secrecy, risk, and redemption. The story alternates between Erin's peaceful living and her turbulent past.
Secrets are revealed, alliances are put to the test, and confrontations result in crucial decisions as the series reaches its climax. Strong themes of love, identity, and the enduring power of the human spirit are reinforced by Erin's shift from an undercover spy to a strong protector of her family. Prepare to learn the mystery behind Erin's past, her development into a fantastic fighter, and the extent she will go to save her family as we (tvacute.com) delve into the complex layers of this program.
"Who Is Erin Carter Plot and What Happened in This Series?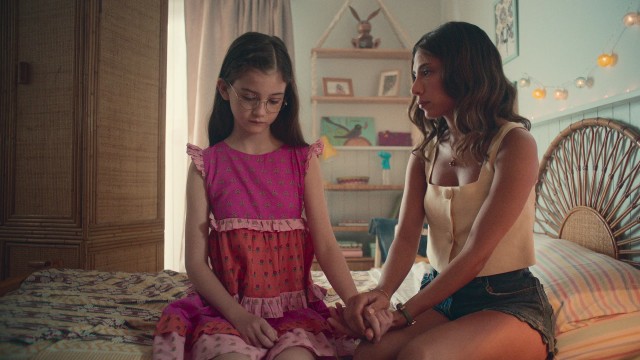 The interesting television program "Who Is Erin Carter?" explores the complicated lives of its title character, Erin Carter. The first episode of the series has a strange woman and her little daughter, Harper (Indica Watson), sneaking away at night. Years later, the woman—now going by the name of Erin Carter—has established a new life in Barcelona, Spain, where she works as a substitute teacher at an international school. She is married to hospital employee Jordi (Sean Teale), and the two of them have a daughter named Harper who has vision problems.
Erin and Harper are attacked by masked thieves while making a normal trip to the grocery store, which gives their seemingly mundane lives an exciting jolt. In an unexpected turn of events, Erin bravely protects her daughter and ultimately kills one of the robbers. This incident starts a series of occasions that tear Erin's carefully crafted façade apart and expose a past she has been trying to hide.
Erin finds herself embroiled in a web of secrets, jeopardy, and surprising connections as her true identity becomes increasingly dangerously exposed. As Erin's history catches up with her, the plot twists and turns, bringing her into conflict with criminals, former friends, and unresolved issues.
The suspenseful, family-centered, and espionage-infused plot of "Who Is Erin Carter?" keeps viewers on the edge of their seats as they learn more about Erin's past and the decisions she must make to keep her family safe. The show examines issues of sacrifice, identity, and the lengths one will go to protect those they care about. The mystery surrounding Erin Carter's true identity grows more intriguing with each new episode, setting the stage for an exciting adventure that unveils her history and determines her destiny.
Who is Daniel Lang?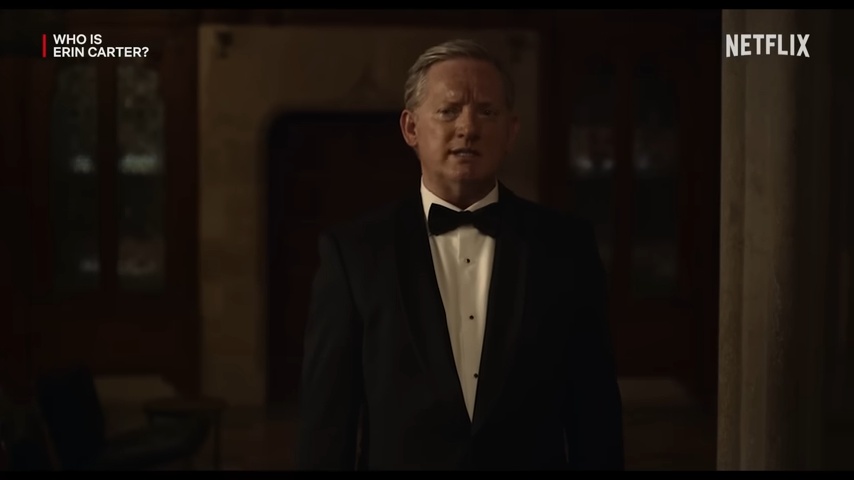 A pivotal figure in the television series "Who Is Erin Carter?" is Daniel Lang (Douglas Henshall). He is a successful businessman who, behind the facade of his respectable business ventures, runs his criminal empire. Because of his illicit pursuits and interactions with the key characters, Daniel Lang's character plays a crucial role in the plot of the television program.
Daniel Lang is shown throughout the series as a crafty and deceitful person who is heavily involved in illegal activities including money laundering. He employs Erin Carter to instruct his son without realizing that Erin has a criminal past of her own.
As the narrative progresses, it becomes clear that Daniel is the brains behind the Harwich job, an important criminal enterprise that serves as the show's main plot point. Erin encountered Daniel and his criminal organization as a result of her engagement in this operation and her pursuit of justice.
Who is Jim Armstrong?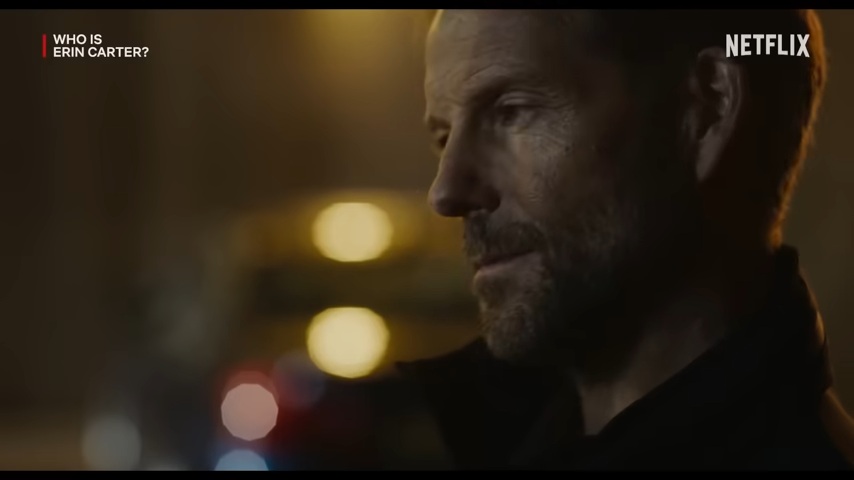 In the television series "Who Is Erin Carter?" Jim Armstrong (Jamie Bamber) plays a crucial role. He is a Central Intelligence Organization (CIO) officer who is essential to understanding Erin Carter's past and present. After Erin Carter is expelled from the police school, Jim Armstrong hires her and trains her to go undercover and infiltrate criminal organizations.
Because of her relationship with Jim, Erin becomes involved in the Harwich job, a big criminal enterprise. Erin eventually decides to leave her former life behind and work as a family-focused schoolteacher in Barcelona, Spain after the mission takes a deadly turn.
Jim Armstrong serves as a link to Erin's previous career in law enforcement and espionage throughout the entire series. Later in the narrative, he reappears and offers Erin a position working on missions approved by the CIO. Jim reminds Erin that her recent engagement in disputes has made her a target of the police, possibly forcing her to revert to her previous behavior, even if she initially rejects the offer.
Erin's newfound existence as a wife and mother is complicated and unclear by Jim's arrival. The contrast between Erin's desire to protect her family and her deadly history is highlighted by his character. Jim's involvement in the narrative also paves the way for potential conflicts and difficulties in later seasons as Erin must decide between her responsibilities to law enforcement and her loyalty to her loved ones.
Who Was Kate Jones?
The bleak truths of the criminal world are also shown to Kate through her travels. A decision that will change her life is made as a result of her contact with Margot (Ana Ularu), one of the armed robbers present at the shop. When Margot threatens to take her daughter, Erin makes a crucial decision that exemplifies her fortitude and strength. Despite being surrounded by violence, this decision highlights her desire to go to any lengths to defend those she cares about and marks a turning point in her development.
The show's examination of identity and the effects of living a double life is evidenced through Kate Jones's character. Her voyage serves as a reflection of Erin's internal conflicts and the fine line she must walk between her responsibilities as a wife, a mother, and an undercover spy. Kate becomes a more complex character who viewers can relate to and root for as a result of the conflict between two positions, which adds depth to her interactions and choices.
In the end, Erin emerges from the shadows of her alter ego, completing Kate's transformation. Erin Carter must reconcile the various elements of her identity and find a means to mend the wounds of her past while looking toward an unknowable future during the transformation from Kate Jones back to Erin Carter. Erin's path is ultimately shaped by Kate's experience and the strength she discovers inside herself, which also prepares the audience for the series' powerful climax.
Who Is Lena Campbell?
In the television series "Who Is Erin Carter?" Lena Campbell (Denise Gough) is a key character. She is presented as a thief who is connected to Erin Carter's background and a member of a gang. The intertwining of Lena's story with Erin's trip gives the overall plot additional intricacy.
Harper's biological mother is revealed to be Lena Campbell. Lena belonged to the gang that Erin infiltrated as part of an undercover mission, and it was during that time that they grew close. However, due to unforeseen circumstances, Erin was compelled to leave the site of a botched job, taking Harper with her and essentially taking on the role of Harper's mother.
Lena is incarcerated following the events of the Harwich job and Erin's withdrawal from the life of crime. A major chunk of the turmoil in the plot is driven by Lena's desire to reconcile with Harper and get her kid back. Lena gets determined to reclaim her daughter as she learns of Erin's stay in Spain and her relationship with Harper.
Who Killed Daniel Lang?
Erin Carter's battle with Daniel Lang gets worse as the story moves closer to its climax. Daniel learns that Erin is meddling in his affairs and that she is the head of a small-town money-laundering enterprise. Erin becomes a target for Daniel as a result of her actions, which include her participation in Emilio's investigation and her relationship with Lena Campbell.
Erin nearly kills Daniel in the penultimate episode, but she decides against it in part because of his son's presence. Daniel, however, grows increasingly determined to get rid of the threat she poses to his criminal organization, so this choice puts her family in jeopardy. In the climactic episode, the tension between Erin and Daniel approaches a breaking point.
Erin meets Daniel in a dramatic battle when he is holding her daughter Harper and her husband Jordi captive. Erin kills Daniel after being driven to her breaking point by her need to keep her family safe. This action not only puts an end to the immediate threat to her family, but it also represents the climax of her transformation from a former police recruit to a loving wife and mother who will stop at nothing to keep her family safe.
The series' main issue is resolved by Daniel's passing, giving Erin and her family a chance to start again without the continual threat of his criminal influence. It also shows Erin's character development, showing how she goes from being an undercover agent to a determined defender of her family's safety.
Did Lena Campbell Die?
Yes, Lena Campbell passes away in the television program "Who Is Erin Carter?" Lena's story concludes with a self-sacrificing act in which she sacrifices her life to protect Erin and Harper from perilous circumstances. Lena decides to give up her life to secure their safety because she understands that Erin has developed into a better mother figure for Harper and that her daughter is in capable hands.
The series' most poignant emotional event, Lena's death highlights the complicated relationships between Erin, Lena, and Harper. Lena's readiness to risk her life in order to ensure her daughter's happiness exemplifies how far her character has come and gives the narrative a heartbreaking undercurrent.
A tribute to the complexity of human nature, the strength of redemption, and the ties that bind families together are "Who Is Erin Carter?" A captivating narrative is woven into an action-packed series that defies expectations by fusing suspense, emotion, and character development. Erin's transformation from a victim of her family's history into a protector of their future is proof of the power that can come from even the most trying situations. Viewers will get engrossed in a story that is, at its heart, an investigation of identity, love, and the decisions that define our lives as they dig into the show's complex tapestry of characters and plot twists. So grab a seatbelt and get ready for a binge-worthy experience that will have you cheering for Erin Carter at every turn.