Indebted is an upcoming American television sitcom set to premiere on February 6, 2020, at 9:30/8:30c on NBC. The first season has 13 episodes. Adam Pally, Abby Elliott, Jessy Hodges, Steven Weber and Fran Drescher star in the new comedy about taking in your bankrupt parents.
"[As we] shot a 13-episode arc, it got a little more grounded, we dealt with some more real issues that families under these circumstances do have to deal with," Fran Drescher said.
"New sitcoms have to find their voice," Drescher added. "This is probably a better pilot than a lot of pilots, [but] in fairness to the series, over the course of the 13 episodes, it lands." reported by deadline.
Fran said jumping back onto a sitcom 26 years after the launch of The Nanny "is more demanding for sure," joking that a Nanny revival would have to be called "The Granny."
Trailer
NBC has released the first trailer for the new sitcom series Indebted on 11 January.
The series follows a couple, Dave and Rebecca, who are ready to start a new life after years of parenting. That is until Dave's parents show up unannounced and broke, leaving Dave with no choice but to open the door to the people who gave him everything, which eventually leads to a clash of parental chaos among families.
Promotional Photos
NBC has released some photos to promote the upcoming Indebted episode 1 that title "Pilot".
Indebted Episode Guide
While we don't have an official season synopsis, here are the titles for five episodes of Indebted.
Season 1
Episode 1  "Indebted" written by Dan Levy
Episode 2 "Everybody's Talking About the Tooth Fairy" written by Theresa Mulligan Rosenthal
Episode 3 "Everybody's Talking About Dav" written by Dan Mintz
Episode 4 "Everybody's Talking About Pleasure" written by Annie Mebane
Episode 5 "Everybody's Talking About The Mental Load" written by Rachel Specter & Audrey Wauchope
Cast Photos
Fran Drescher as Linda

Steven Weber as Stew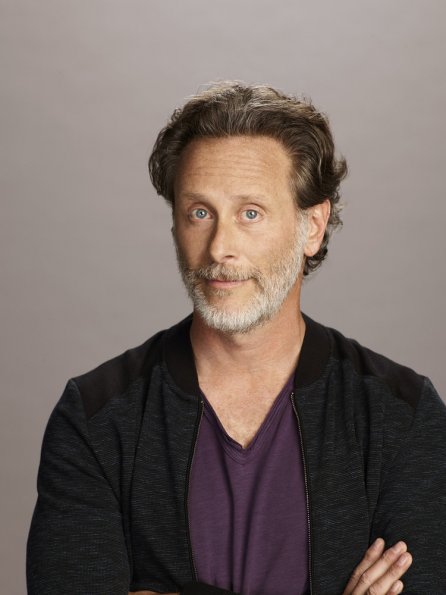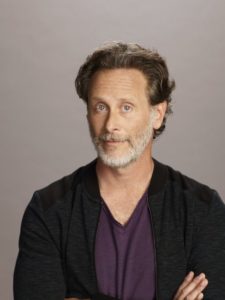 Adam Pally as Dave

Abby Elliott as Rebecca