Hulu, Secrets & Sisterhood: The Sozahdahs is the latest reality streaming series that will have you hooked from the very first episode. Get ready to binge-watch this American sensation! This reality show stands out from others of its kind by presenting a Kardashian-esque series that explores the Muslim experience through the lens of wealth, beauty, and success, all while showcasing the journey of a family who immigrated from Afghanistan in the 1980s.
As the cameras roll, the siblings' closely guarded secrets begin to surface, putting their relationship in jeopardy. As the stars of the hit 2023 Hulu series Secrets & Sisterhood: The Sozahdahs, we uncover the reality behind their glamorous lives and the secrets they keep hidden. In this article, (tvacute.com)we'll delve into the intriguing backstory of the Sozahdah Sisters.
Sozahdah Sisters Background
The Sozahdah family immigrated to the United States from Afghanistan during the 1980s. In a dramatic turn of events, the Sozahdah family escaped the clutches of the Russian invasion of Afghanistan. The elder sisters, along with their parents, bravely fled their homeland in search of safety.
The sisters were brought up with conservative values after their relocation to the United States. In 1999, tragedy struck as their father passed away, leaving their mother with the daunting task of raising 10 daughters on her own.
In a dramatic Instagram post on March 9, 2019, Jamila revealed the heartbreaking news of her father's passing. In a heart-wrenching revelation, she shared that her father had met with a tragic demise when she was just a tender 12-year-old. As the siblings have remained tight-lipped about their parents' profession, a photo shared by Halimah on Memorial Day hinted at their father's possible military background.
Meet the 10 Sozahdah Sisters
1. Meet Shaista Sozahdah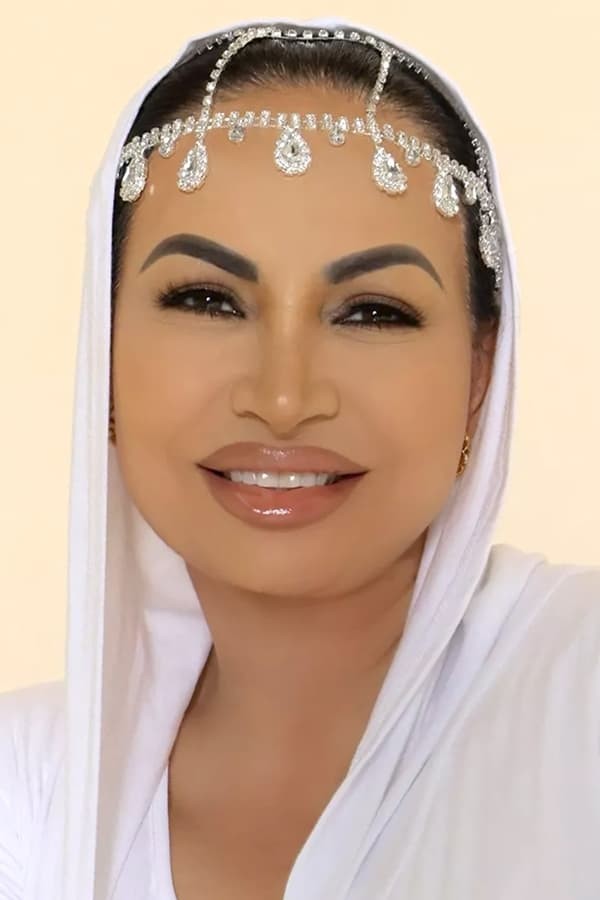 Introducing Shaista, the eldest of the 10 Sozahdah siblings. She's a seasoned food industry veteran with over two decades of experience. She is a skilled restaurateur specializing in the delectable flavors of Afghani and Pakistani cuisine. She plays the role of a maternal figure to her younger siblings and serves as the family's protector.
2. Meet Halimah Sozahdah
Meet Sozahdah, also known as Halimah Shenghur Sozahdah, who was born in September 1976 and is currently 46 years old. In September 2022, Halimah began working at her current place of employment. She had previously served as an urban/regional planner for Riverside County.
Introducing Sozahdah, who is known for her involvement in humanitarian and political activities. Meet someone who has provided care for US Army Veterans and offered support to former Riverside County Sheriff Stan Sniff during his 2018 campaign. Stan was defeated in the election by the current Sheriff, Chad Bianco.
In 2012, The Press-Enterprise reported that Halimah had been married to the police a detective called Al Lobo. But the status of their relationship is yet to be revealed.
we learned that Halimah was once wedded to a man whose name is Mustafa Zafari. In the latest development, court documents from Riverside County Superior Courts reveal that the divorce was filed on May 8, 2006. And in 2008, the divorce was finally made official.
3. Meet Muzlefa Sozahdah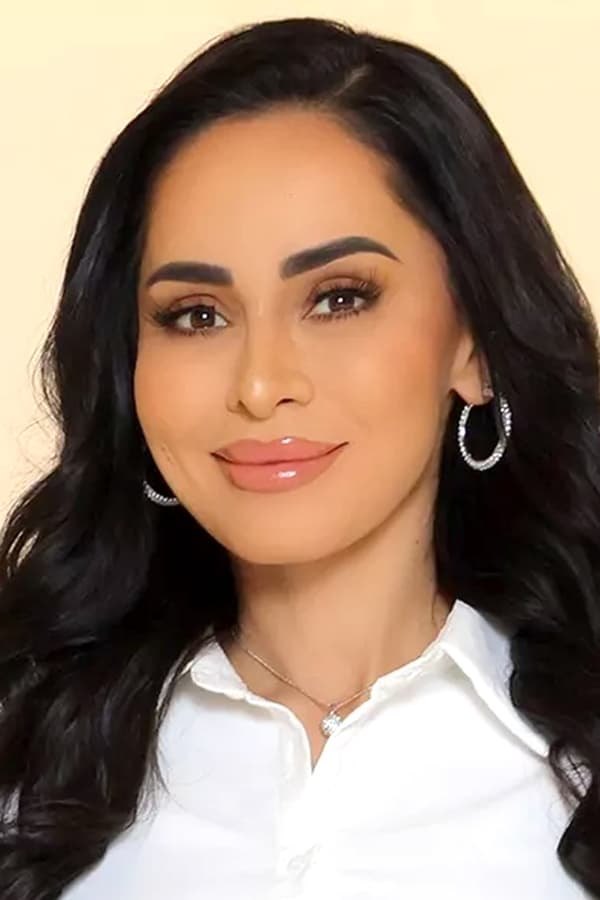 Muzlefa Hanif, also known as Muzlefa, works as an agent with Integrity Financial Solutions Inc. She proudly accepts her identity as a teacher of the Islamic faith in addition to her professional function, imparting her wisdom to others.
Muzlefa is a devout mother to a teenage daughter, and her devotion to her career and religious teachings are evident. But because her husband's identity is a secret, little is known about her private life.
Muzlefa, who was born in 1985, is today 38 years old and brings a depth of age and life experience to her many undertakings. Muzlefa is a person who blends her professional expertise with her religious values to create a positive impact on the lives of others around her. She is passionate about financial solutions and dedicated to teaching Islam.
4. Meet
Khadija Sozahdah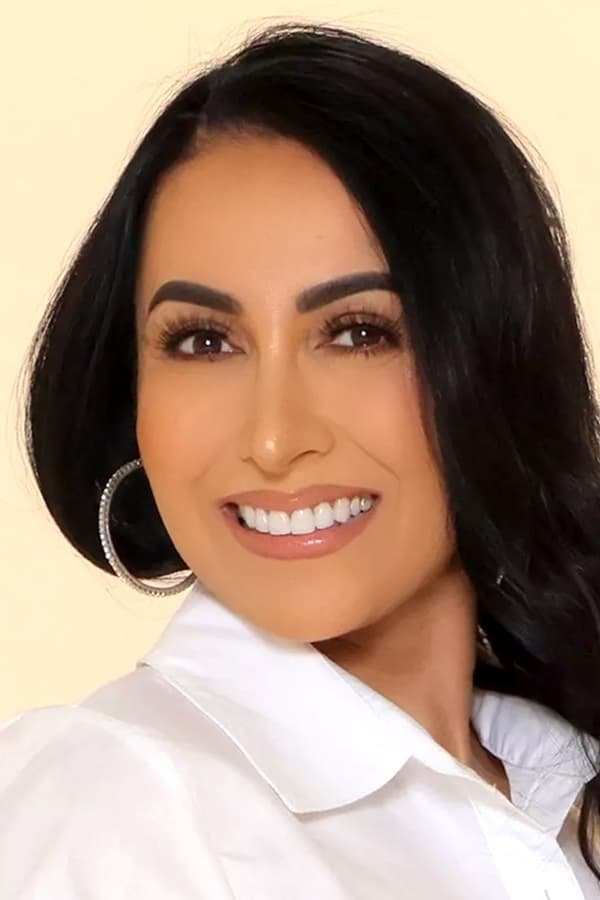 was a talented student when she was younger; her thirst for information and her drive to acquire new things were motivated by her ambition to change the world. Khadija is an esteemed cast member of the highly anticipated Hulu show, Secrets and Sisterhood: The Sozahdah. She is renowned for her commitment and affection as a mother to her two children, despite the fact that her position in the series is sure to captivate viewers.
According to People, Khadija spends much of her time taking care of her kids, who are frequently the focus of her attention. She frequently attends their sporting events to support them, showing her undying love and pride in being a loving mother.
Khadija keeps a modest profile outside of her motherly responsibilities. The third oldest child and Sozahdah's sister, is a contented wife. Qais Zafari, an attorney by trade, is Khadija's husband. Sources claim that Qais founded the Zafari Law Firm and has been representing clients in situations including immigration, bankruptcy, debt, and criminal defense since 2007.
He is also an Afghan immigrant who fled Afghanistan with his family after events there turned bad. Although Khadija and Qais also have lovely children, they keep them out of the spotlight. She doesn't use social media since she wishes to keep her private life hidden.
Khadija may have a low profile in the public, but her work on Secrets and Sisterhood: The Sozahdah unquestionably demonstrates her talent and gives the show's intriguing story more depth. Viewers may look forward to seeing Khadija's representation and the captivating relationships within the Sozahdah family as they become fully immersed in the series.
5. Meet Shakur Sozahdah
Shakur, who was 37 on October 8, 1985, in Los Angeles, California, combines her young vigor with her expanding expertise in the entertainment business. She is a former model who became a Hollywood actress and has established herself in the business thanks to her mesmerizing roles in both films and television series. She has demonstrated her talent in such well-known works as "November Rule," "The Bear," and "Shaft."
Shakur has made a name for herself outside of her work in television and feature-length movies by appearing in movies like "Two Times a Loser," "V-Jay Jay Tales," and "Los Blancos." She has also made the most of her online presence, establishing herself as a social media influencer and gaining over 124k followers on Instagram.
Shakur's personal life has not been without controversy, it is important to note. She was friends with Nia Guzman, Chris Brown's child's mother, and even worked as a babysitter for her in the past. However, things became tense between them in 2017 after Nia claimed Shakur had been blackmailing her. As a result, the two got into a public argument, and Nia sought a restraining order against Shakur. Shakur retaliated by publicly denouncing Nia as a bad mother and declaring her readiness to testify on Chris Brown's behalf.
Shakur Sozahdah has overcome personal obstacles to advance in her acting profession, engaging viewers with her on-screen personality, and making a lasting impression on the entertainment business.
6. Meet
Siddiqa Sozahdah
Introducing Siddiqa Sozahdah, the youngest daughter of the esteemed Sozahdah clan. On the latest episode of The Family Nation, we learned that the eighth sister made her grand entrance into the world in the bustling city of Los Angeles, California. And get this, folks, she's now 35 years young! Introducing Siddiqa, the intrepid sister of the gang, who passionately explores the globe and relishes in the great outdoors.
In the latest issue of People Magazine, it has been reported that…
Meet Siddiqa, a multi-talented woman who works as a registered nurse in both the ER and OR. But that's not all – she's also a savvy businesswoman and a compassionate humanitarian. She played a pivotal role in helping Jamila establish her brand, which donates a portion of its profits to aid refugees globally. Siddiqa is known to her sisters as a fearless spirit who always speaks her mind.
Siddiqa was spotted taking a thrilling ride on off-road vehicles through the picturesque dunes of the Dubai Arabian Desert. Later, she was seen exploring the stunning Grand Mosque in Abu Dhabi, U.A.E. through her Instagram page.
In the sprawling city of Corona, California, we find Siddiqa Sozadah making her home. In this episode, we meet the Sozadah sisters, a fierce group of ten who go by the name "The Wolfpack." However, we soon learn that one of the sisters, Siddiqa, has moved out and now resides with three of her siblings in a cozy abode they affectionately refer to as "The Wolfpad." In a  Facebook post, it has been revealed that Siddiqa Sozadah is the co-founder of the illustrious AntiAgingcy Inc., a company that is inextricably linked to the renowned Drip Doctors.  we also learn that Siddiqa's sister, Jamila, is the mastermind behind the successful company, Drip Doctors.
7. Meet
Jamila Sozahdah
https://www.instagram.com/p/CoTZS_1pgXk/
Jamila is a well-known co-founder and CEO of Drip Doctors, a prestigious IV vitamin therapy & regenerative center in the United States. She is also an outstanding businesswoman, philanthropist, and physician assistant. Together with her four sisters, Siddiqa, Nooreya, Hamida, and Shakura, Jamila was a key player in the founding of this well-known wellness company.
Jamila developed her abilities and knowledge as a physician assistant while working with California Emergency Physicians from December 2011 to February 2014 before starting her business career. Her work in the medical industry gave her a strong basis for her future pursuits in healthcare and wellness.
Jamila has a bachelor's degree from the University of California, Riverside, which she obtained in 2005. She pursued a Master's in Physician Assistant Studies at the Western University of Health Sciences to expand her medical training and boost her credentials.
Jamila has had tremendous career success, but she also had to deal with a huge issue with Samir Nasri, a former soccer player. Samir Nasri reportedly received a 500 cc infusion of sterile water containing vitamin components from Jamila, who was identified as the same person. Although the chemical itself was not prohibited, the amount eaten was ten times greater than what was permitted by the World Anti-Doping Code. Samir Nasri was thus given an 18-month suspension from playing professional soccer and struggled to regain his prior form. In the end, he played for West Ham before the club dismissed him in 2020.
With the controversy surrounding this occurrence, Jamila's achievements as a businesswoman, philanthropist, and physician assistant have had a lasting impact on the wellness industry and show her dedication to improving medical procedures and fostering health.
8. Meet
Rabya Sozahdah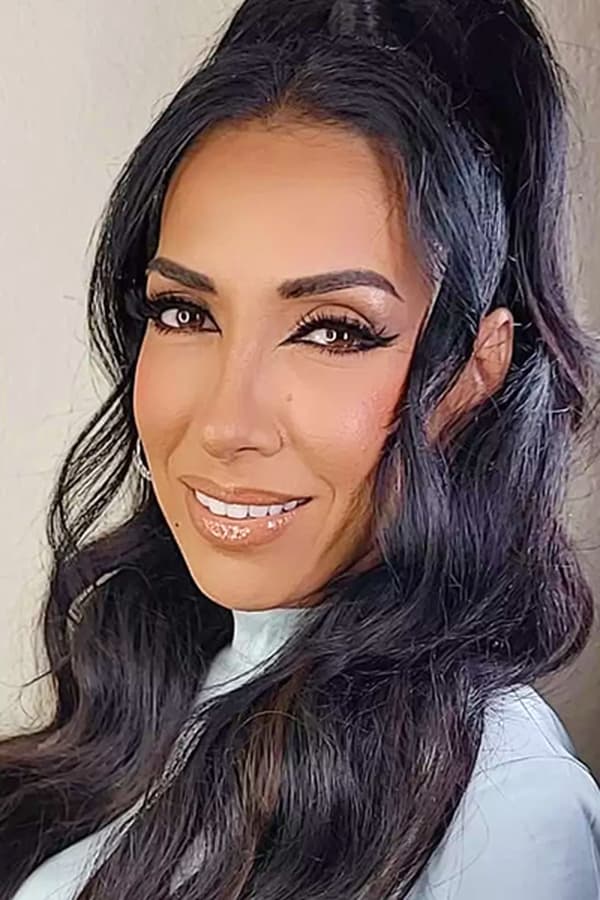 A committed social service planner working out of Riverside, California is named Rabya Sozahdah. Since 2008, she has played a crucial role in the County of Riverside, applying her knowledge and abilities to improve the local area.
The personal life of Rabya has also attracted some interest. Previous to this, she was wed to Rami Salhieh. However, they had relationship issues, which caused them to split up in 2015. In the end, Rabya decided to divorce her husband in 2017.
The Riverside County Superior Courts handled the divorce proceedings, and on December 12, 2017, their marriage was officially dissolved. As she continues to succeed in her professional goals, Rabya's journey through this personal event has surely affected her viewpoint and resiliency.
9. Meet Nooreya Sozahdah
Nooreya Sozahdah, a well-known person from a family of American immigrants who lived in California in the 1980s, was born on June 4, 1989, in Riverside, California. Nooreya, the ninth of the Sozahdah sisters, has drawn media attention for her exceptional accomplishments and moving story.
Her most recent appearance on the program "Secrets & Sisterhood: The Sozahdahs" has increased her notoriety and given her praise on a global scale. Nooreya's accomplishments, meanwhile, go beyond her kinship.
She currently holds the position of Director of Marketing at Drip Doctors IV Vitamin Therapy & Regenerative Center, where she is instrumental in promoting wellbeing through cutting-edge medical procedures. Additionally, Nooreya is renowned for her contribution to the creation of early-stage businesses in numerous industries, including real estate and professional soccer franchises.
Beyond her career, Nooreya has demonstrated imaginative leadership. She hopes to establish a fund that will benefit female minorities specifically and give them access to possibilities that are frequently unavailable through conventional investing channels.
Nooreya has amassed fame and notoriety, but she has skillfully managed to keep her private life out of the media glare. Her admirers are fascinated about the mystery surrounding her love life because she has not revealed specifics about her romantic engagements.
Since April 2012, Nooreya has maintained an Instagram account through which she shares snippets of her fascinating life. She has developed a thriving online presence, connecting with over 8.4k loyal followers who are ready to be a part of her captivating journey through hypnotic glimpses of her travels, celebrations, and moments with her sisters.
10. Meet
Hamida Sozahdah
Hamida Sozahdah, a 32-year-old Egyptian American, is a dedicated Professional Clinical Counselor based in Glendale, California. Born on March 20, 1991, in California, Hamida grew up in a vibrant and culturally rich family, surrounded by her nine sisters.  She showed outstanding aptitude as a student at an early age, which paved the way for her future profession in medicine, particularly in the field of psychology.
https://www.instagram.com/p/CsowZqrPlmM
After graduating from high school, Hamida enrolled at the American Public University to pursue her love of psychology. She earned a bachelor's degree in psychology in 2016, which strengthened her resolve to improve the lives of others. Hamida pursued her study by obtaining a Master's in clinical psychology from the University of the Cumberlands, which enhanced her knowledge of the subject.
She developed her talents and earned priceless knowledge while working as a Clinical Behavior Health Consultant at Drip Doctors Inc., where her professional career took off. Hamida started working for 21st Century Health Services in 2017. She supervises professionals, interns, and students in clinical and administrative settings at 21st Century Health Services.
Hamida demonstrates her adaptability and agility in numerous therapeutic contexts because of her extensive experience dealing with people, groups, and families. She is knowledgeable in a variety of therapy modalities, such as Cognitive Behavioral Therapy, Reality Therapy, Solution-Focused Therapy, and Crisis Intervention. Hamida's method of therapy places a strong emphasis on teamwork and ongoing assessment, assuring the best results for her clients.
Hamida became well-known as a prominent Sozahdah family member after she made an appearance on the program "Secrets & Sisterhood: The Sozahdahs." Her growing fan base is interested in learning more about her romantic history. Our sources indicate that Hamida is currently single and solely committed to her career.
You may follow Hamida on Instagram (@hamida.sozahdah), where she posts snippets of her experiences and adventures, to stay in touch with her and find out more about her life.
Secrets & Sisterhood: The Sozahdahs, a 10-episode series, debuts on Hulu on June 7.