Meet the Killer Parents, directed by Sam Coyle, reveals its twist right in the title. The story follows Grace, a young woman who lost both her parents and who believes she has found true love in Rob, the son of a mogul. As a means of a proper introduction, she will be meeting his parents, Stephen and Miriam Whitby. She had no idea that Rob's missing sister Jenny is tied to some twisted family secrets kept by the Whitbys. In case you missed the thrilling climax, (tvacute.com) we have a summary for you.
'Meet The Killer Parents' (2023) Movie
In the film "Meet The Killer Parents," the storyline centers around Grace, an orphaned young woman who believes she has found her soulmate in Rob (Connor McMahon), the son of a wealthy magnate.  Grace is oblivious to the fact that the Whitby family is hiding sinister secrets related to the disappearance of Rob's sister Jenny as they get ready to meet Stephen (Dmitry Chepovetsky) and Miriam Whitby (Kate Vernon), Rob's parents.
Grace has experienced many difficulties in her life, including the early loss of both her parents. She has overcome her obstacles and created a secure life for herself. The idea of getting married to Rob and joining his affluent family seems like a step in the right direction. Rob's behavior does begin to shift, though, and she explains this to the stress of the impending encounter with Rob's parents.
Grace is astonished by the Whitby estate's grandeur and Stephen and Miriam's cordial greeting when she and Rob first visit there. Grace's initial worries about how the couple will react to her intentions are allayed by their seeming generosity and hospitality. Grace accidentally wanders into Jenny's private space when she is there.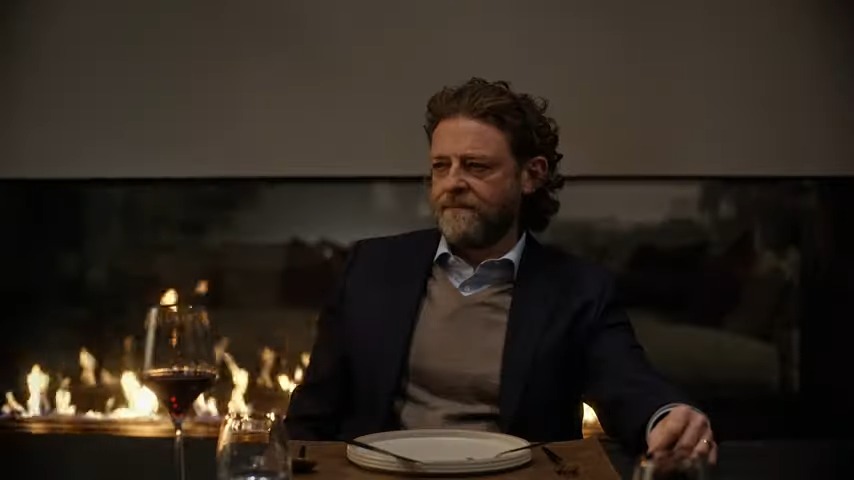 When Grace confronts Rob about Jenny's absence, he admits that Jenny vanished years ago and hasn't recovered. He begs Grace to keep this knowledge private because it still has a significant impact on Miriam and Stephen. Grace unintentionally brings up Jenny's abduction during dinner, upsetting the Whitbys. Grace has no idea that Stephen has been drugging her as part of Rob's evil scheme.
Penelope (Juno Rinaldi), the housekeeper, is later confronted by Grace on her obvious distaste for her. Penelope admits that she was one of the numerous young girls that Rob brought to the house, all of whom looked like Jenny. The Whitbys engaged in sinister acts while trying to groom these girls to resemble Jenny. Grace is given a warning by Penelope to leave, but she ignores it since she believes it is an effort to ruin her relationship with Rob.
Grace ignores the warning and is ultimately taken prisoner by the Whitbys. It is made known that Miriam, a former pageant champion, has been preparing Grace to take Jenny's place. Grace seizes the chance to flee with Penelope's assistance as they prepare to change her eye color to Jenny's. Grace's friend May (Ericka Leobrera), however, shows up there and believes Penelope was responsible for Grace's kidnapping. Penelope is killed by Miriam during the ensuing mayhem.
Grace starts addressing Stephen as her father as she follows Stephen and Miriam's instructions in an effort to win their trust and look for a way out. However, when she seduces Rob in an effort to control him, her plans take a disastrous turn. Rob declares his hatred for Grace and makes an attempt to hurt her, but Stephen stops him. By exposing their role in Jenny's disappearance, Grace turns Stephen against Rob.
Finally, Grace assists Stephen in drowning Rob in a jacuzzi while May dials 911. Grace attacks her, resulting in May's death.  In the end, Grace makes an abrupt change in her thinking and decides to accept her existence as Jenny (Katelyn McCulloch), Stephen's long-lost daughter. Her eyes turn Jenny-like green, a sign that she has accepted her new persona. As May had earlier noted, this change in judgment could be attributable to Stockholm syndrome. Grace's objectives may have changed from her initial attraction to Rob's wealth to taking advantage of her newfound status as Jenny both financially and emotionally.