Kathleen Marie McLaughlin Now – Public figures often leave indelible marks on society through their stories. Jared Fogle, once known as the face of Subway sandwiches, exposed a sinister double life that left an impactful narrative in society's collective memory. Kathleen "Katie" McLaughlin, his former wife, played a central role in this story. Her role is explored in Investigation Discovery's "Jared From Subway," Season 1, Episode 1, titled "Catching a Monster," providing insights into her experiences throughout their saga and her current standing in society today.
Who is Kathleen Marie Mclaughlin?
Kathleen McLaughlin was once part of a seemingly normal family. However, her ex-husband, Jared Fogle, became embroiled in one of the most shocking media scandals. While Fogle gained fame as the face of Subway, Kathleen played an integral, albeit unaware, part in his life.
Kathleen, an educator from Indiana, experienced a drastic change when she met Jared Fogle during their time at Indiana University. Fate brought them together through Fogle's brother, leading to a deep intertwining of their lives and culminating in their wedding on June 10th, 2010. They hoped for a future filled with family, happiness, and shared aspirations.
Kathleen and Jared's journey was made sweeter by their children, Brady and Quinn, who brought immense joy and purpose. At first glance, theirs seemed like an idyllic family. Unfortunately, this facade crumbled when the truth about Jared's dark past emerged.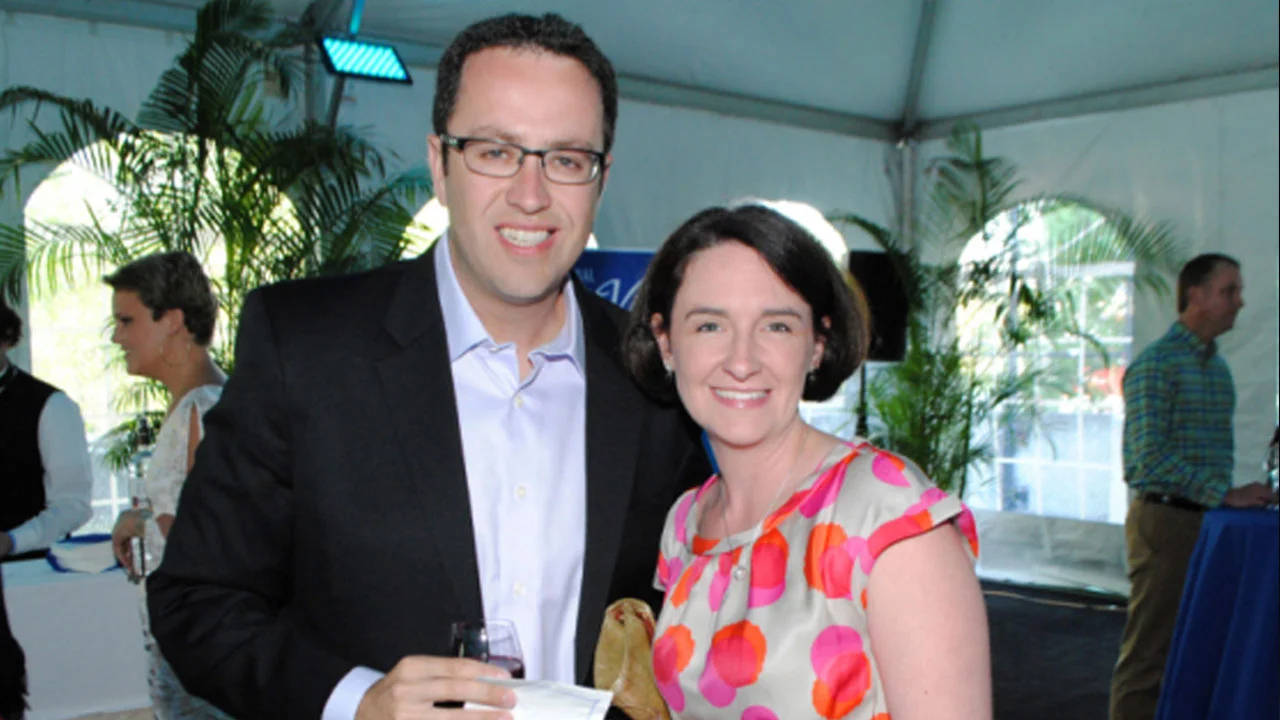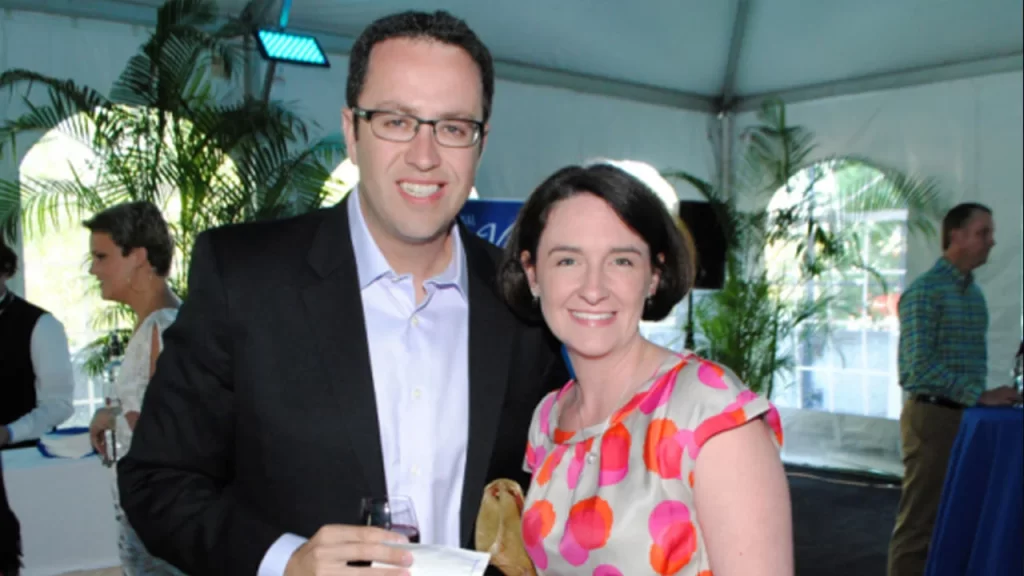 Jared Fogle was once Subway's poster boy for weight loss success, but he led a life filled with darkness and perversion, involving child pornography and illegal sexual conduct with minors. Kathleen remained unaware of Jared's actions, assuming they remained secret for years without suspicion.
The revelation of Jared's depravity by the FBI devastated Kathleen. Learning about his illegal acts shattered her trust, pitting her between loyalty to her children and the unacceptable reality of her husband's behavior.
Kathleen emerged as a strong figure following the storm. Her swift decision to file for divorce, only six weeks after the FBI intervention, demonstrated her unflinching resolve to protect her children from his transgressions. Despite personal turmoil, she became a single parent, providing a stable environment.
Kathleen's resilience extended beyond parenthood. In 2016, she initiated legal proceedings against Subway for ignoring warnings and complaints about Jared's behavior. She refused to let even multinational corporations escape responsibility for their role in her turmoil.
Despite an Indiana court dismissing her lawsuit, Kathleen remained undeterred in her pursuit of justice and healing. Despite challenges, she dedicated herself to giving her children a future unaffected by their father's crimes. Even as her name became synonymous with scandal, Kathleen McLaughlin embodied strength, resilience, and unwavering resolve to protect her children from any storm they might face.
Kathleen Marie McLaughlin Age
Kathleen Marie McLaughlin was born in April of 1979 and currently 43 years old.
Kathleen Marie McLaughlin Children
Kathleen and her former husband raised two children, Quinn and Brady Fogle, born in 2010 and 2011, respectively. After their divorce, Kathleen was granted full custody of the kids.
The divorce documents highlight Kathleen's tireless efforts to create a safe and normal environment for their young children. Due to the intense media scrutiny, she chose not to return to Indiana, her home state. Their original marriage was declared irretrievably broken and subsequently dissolved.
Since August 2015, Jared has had no contact with his children, as indicated in court records. While incarcerated, he sought visitation rights, but Kathleen's legal team objected, citing Jared's status as a recognized pedophile and consumer of inappropriate material involving minors. This behavior presented an evident and unacceptable risk to the children.
However, Kathleen did agree to Jared's request for phone conversations with the kids.
Addressing recent developments involving Jared, Kathleen expressed surprise and disappointment, confirming that she has initiated the divorce process. Her primary focus remains the well-being of her children, and she and her family have chosen not to provide further statements to ensure their privacy during this difficult time.
Looking back over the past year, Kathleen recognized her initial shock and priority of safeguarding her children. She acknowledged the emergence of numerous questions since then.
She explained the situation, "I find myself facing questions from my three-year-old and five-year-old about the prison and their father's whereabouts. I believe in maintaining honesty with my kids; their inquiries will only increase as they grow older. It's important for me to be able to offer them answers."
Kathleen Marie McLaughlin Net Worth
During her divorce proceedings, Kathleen Marie McLaughlin received a total of $7 million in alimony. Her choice to initiate the divorce was largely motivated by her husband's involvement in the child pornography industry. While the exact amount of Kathleen Marie McLaughlin's financial assets remains undisclosed, there are rumors that her net worth is around $4 million.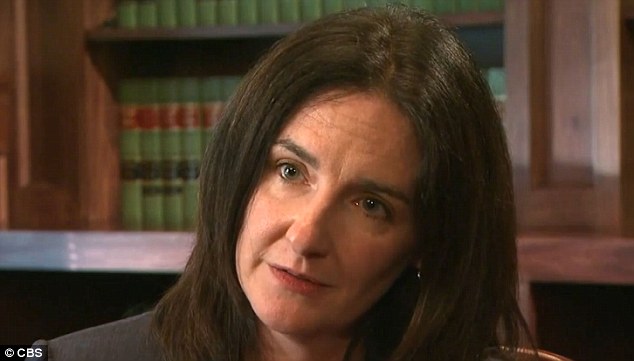 What Happened to Kathleen McLaughlin and Where is She Now?
On July 7, 2015, Kathleen McLaughlin confronted shocking evidence of her husband Fogle's involvement in child pornography and prostitution, irreparably staining his name. She quickly faced the shock of discovering Fogle's true nature and the monumental task of protecting their well-being and children.
Kathleen acted swiftly and decisively in response to her marriage's collapse and Fogle's potential conviction. Just six weeks after the FBI raid, she initiated divorce proceedings to safeguard their children from his actions. Seeking sole custody of Brady and Quinn, she embarked on a journey as a single mother dedicated to rebuilding lives free from scandal.
Kathleen did not relent after her divorce. She held Subway accountable for their role in the ordeal, alleging knowledge of Fogle's predatory behavior towards children yet failure to act. In 2016, she sued Subway for neglecting complaints and warning signs about Fogle. Unfortunately, an Indiana court dismissed the lawsuit in 2017.
Kathleen McLaughlin currently resides in Indiana, working to build a life focused on healing and growth for herself and her children. While exact details about her location remain undisclosed, Kathleen concentrates on nurturing her children and protecting them from past experiences that could have lasting effects. Her resilience shines as she tirelessly fights for their well-being, despite their father's actions tainting their prospects. While details about her precise location are scarce, it is known that she currently resides in Indiana.
Kathleen McLaughlin's story illustrates life's unpredictable and often heart-rending turns. Her transformation from an ordinary educator into a central figure in an international scandal showcases her strength and resilience. Her story inspires her children and is a testament that even in times of hardship, the human spirit can endure and overcome adversity.
Also Read: ID's High Speed Chase 1×05 Death in the Family: Dominic Francis Murder