Where is Judy Warren Now? – Ed Warren and Lorraine Warren, two devoted Roman Catholics, exchanged wedding vows on February 17, 1945, and Lorraine gave birth to their daughter Judy Warren on January 11, 1946.
Ed and Lorraine have gained considerable fame as paranormal investigators and researchers, claiming to have worked on over 10,000 cases combined. Their notable works, such as "The Conjuring," "Annabelle," and "The Amityville Horror," have introduced their investigations to a wider audience.
They often lectured at universities, sharing the latest findings from their research and presenting case studies from Lorraine's investigations. Lorraine frequently utilized her clairvoyant abilities during these endeavours, while Ed was widely respected as a religious demonologist.
Judy Spera has also gained prominence due to the films that feature her family's experiences. Each film she has been involved in has received critical acclaim, leaving a lasting legacy for Ed and Lorraine.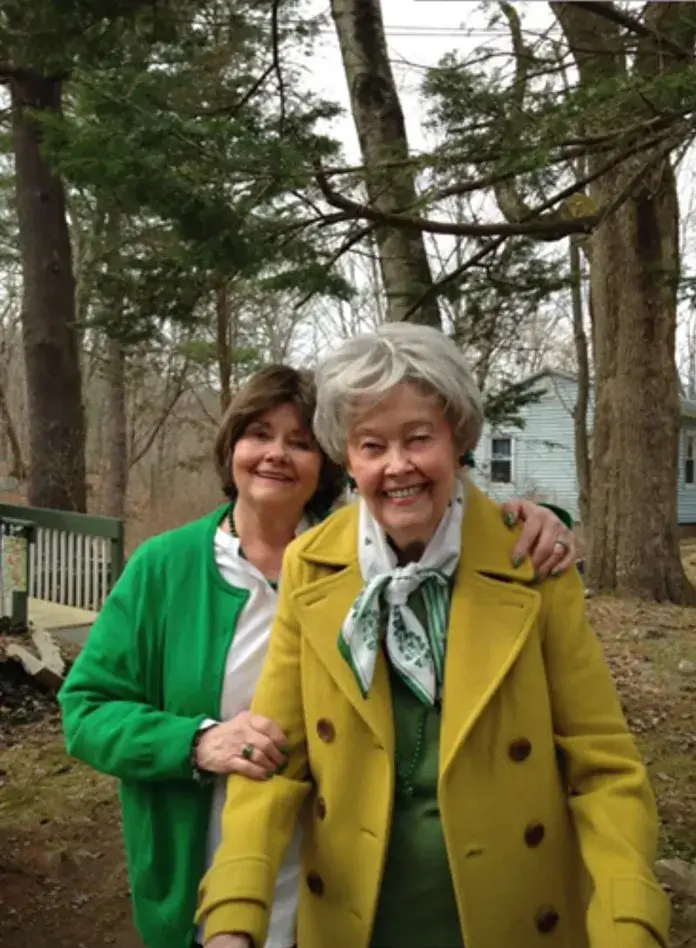 Who Is Judy Warren?
Judy Spera, commonly known as Judy Warren, spent much of her early years living with her grandmother due to her parents' frequent travels. She attended Catholic schools in Bridgeport, where she often went unnoticed by her peers due to a lack of information about her family background.
In an interview, Judy shared that in sixth grade, she sought advice from her father on describing his profession to her classmates. He told her to tell them he was a landscape painter. After this conversation with the nun in charge, Judy became responsible for caring for the school's plants for the rest of the year, but despite her efforts, they did not survive.
Judy stands out among her peers due to her strong aversion to the Raggedy Ann doll, commonly known as Annabelle. Despite her unusual upbringing, Judy continues to follow the two rules established by her parents regarding Annabelle: no touching and no giving it any attention.
However, Judy feels confident about carrying forward her parents' legacy, as Tony Spera has adeptly taken up their mantle. Like the Warrens before him, Tony has immersed himself in paranormal research and now conducts tours at a museum dedicated to macabre subjects, including Annabelle's favourite spot.
Judy strongly reacts to criticism directed at her parents. She revealed, "I still get upset when I come across negative remarks about my parents; the only difference is that I now read them as an adult." Furthermore, Judy has a strong emotional attachment to protecting her parents' reputations.
Judy finds it difficult to discuss her parents' career with most people, but she finds comfort in sharing details with Tony Spera, who, like Ed and Lorraine Warren before him, has an aptitude for demonology.
Judy Spera (formerly Judy Warren) spent much of her childhood living with her grandmother due to her parents' frequent travels. At school, she struggled to hide the truth about her family while embracing her fear of the Annabelle doll. With Tony Spera now carrying on their legacy, Judy feels assured about preserving it for future generations.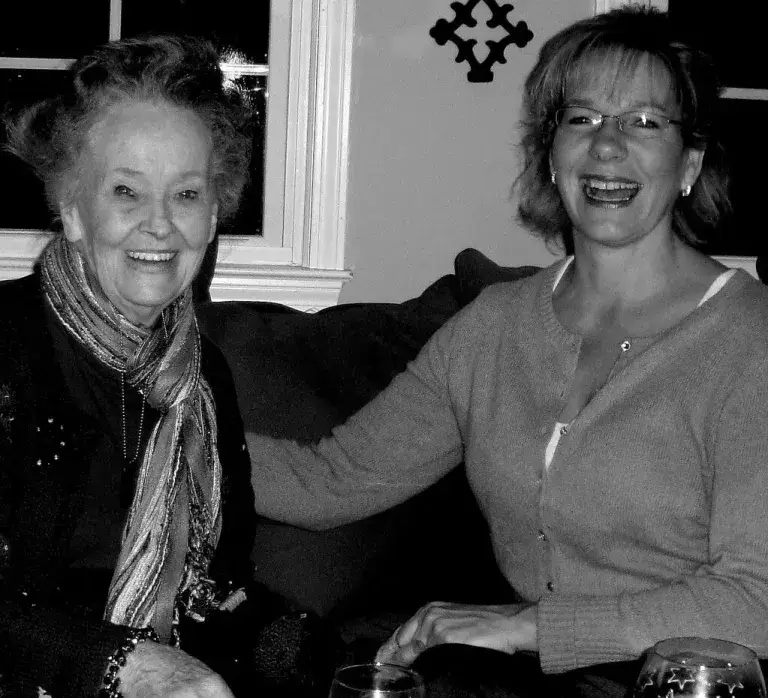 Where is Judy Spera (Judy Warren) Today?
Judy recalls the time when her parents pursued paranormal investigations while she and Georgiana remained in their hometown of Bridgeport. Like the movie, Judy attended Catholic school without anyone knowing about her parents' profession.
Judy vividly remembers a conversation she had with her father in sixth grade. When she asked him what she should say he does, he replied that he was a landscape painter and advised her to tell her classmates the same. After sharing this revelation with their nun teacher, Judy became responsible for caring for all the plants for the remainder of the school year. However, she remains uncertain about what happened to them.
After releasing the first "Conjuring" film, Judy Warren noticed a strange change in their lives. Unannounced guests began showing up at their front door, and cars silently parked in their driveway, creating an otherworldly atmosphere.
The museum that featured Annabelle as its star attraction, which Tony Spera continued to visit, had to close due to zoning violations and numerous noise complaints from nearby residents.
Based on Judy Spera's Facebook profile, it seems that she and Tony Spera are getting along well. While Judy may not share her parents' passion for paranormal matters, her love of animals shines through on Facebook. It's evident that Judy cherishes the memories her family created together as she shares photos and her father's artwork, which are part of their shared history.
Judy Spera opens up candidly about her experiences growing up alongside her parents' paranormal investigations in the "Devil's Road: The True Story of Ed and Lorraine Warren" Travel Channel documentary. In subsequent interviews, she provides insight into her childhood experiences as an investigator's daughter, growing up in haunted environments.
Judy Spera was interviewed here at the Four Seasons with her husband as witnesses.
What made this documentary so influential in motivating you to become more involved in its subject?
It brought back memories of my mom, and I felt obligated to stand up for her, despite the inconvenience. Initially, my mind was overwhelmed, trying to understand the connection between the documentary and my mom or parents. The interviewed individuals spoke about people I didn't recognize at all – who could possibly know her better than I did? Suddenly, my mind started to process the information.
Have you ever questioned your parents' commitment?
Absolutely not; the thought terrified me. However, as I grew older, evidence, or at least substantial evidence, became available.
Have you ever desired the "traditional" family life of your parent's generation?
No way; I didn't want them to continue. When I was young, my family members were artists, and that's what they did – take their paintings and art instruction on the road. I didn't realize the supernatural aspects until much later. As a child, I just assumed they were always curiously wandering around, exploring something! Thanks to my father's ghost stories and his talent for making wooden witches and other props from wood, we had amazing Halloween parties. We also frequently explored cemeteries, which added to our adventures. I still hold those memories dear to my heart.
Have your family members encouraged you to continue the family business or pursue similar career paths?
My parents never discussed it with me, and I believe they assumed I wouldn't follow in their footsteps. They mostly focused on telling me to ignore things that bothered me, even though some things really did bother me. They used to have several statues in addition to my doll that could assist.
You may be thinking of Annabelle from The Exorcist; I always found her more terrifying in the form of Raggedy Ann. However, that doesn't match the horror movie imagery portrayed on screen.
Where you currently stand is exactly where I find myself. These dolls don't seem alive compared to what we saw in the film. Although there were initial concerns about offending Raggedy Ann enthusiasts, I highly doubt many young girls today are interested in owning one of those dolls.
Which topics were discussed during tonight's dinner?
Initially, I used to stay at my grandparents' house since they frequently travelled, limiting my time at their homes. Although I felt safe enough to spend some time there, I was uncomfortable sleeping alone in a room by myself. As I grew older, I discovered that I am a descendant of someone involved in the Devil in Connecticut case!
Are you primarily concerned with Arne Cheyenne Johnson's trial?
Furthermore, the museum showcases not only a necklace used in strangulation but also a Raggedy Ann doll.
Your mother was the clairvoyant in your family, while your father served as a demonologist. Did he have any hidden psychic or sensitive abilities?
To my knowledge, he did not. I was not aware of many things that occurred in his life. On the contrary, he took a more rational approach. My mother conducted investigations and deduced from all the available data what the house residents were discussing.
What are your thoughts? Do you believe any of your mother's talents have passed on to you?
There have been incidents, but I don't pursue them further. Instead, I take a step back and contemplate them. When recalling certain experiences, I often find myself saying, "Oh my gosh," followed by questions like, "What actually happened?" Lately, strange things have been occurring to me that may or may not be connected to the talents my mother bestowed upon me or my father's haunting warnings in my dreams. I have no intention of visiting any house without my husband being present. My worry increases every time my husband has to leave for work, so I insist on taking along his cross, several crosses, rosary beads, and holy water to ensure nothing comes back to haunt me!
Are there any more startling predictions to share?
There is a family matter that I cannot discuss, as it involves the death of one of our own members. I don't want to cause further pain to the remaining family members. Unfortunately, someone was bound to pass away this week, and it began last Sunday.
What would your parents think of modern paranormal investigation?
My father would dismiss everything as ridiculous and complain that people were "going off on tangents." He would not tolerate people with no understanding of what they were getting into. He believed that existing things should not be taken away from you, like an occasional ghost needed in life just for TV or something happening that makes you gasp in surprise. They spent days trapped within without ever experiencing anything new, no matter how long they stayed up.
Unfortunately, your father couldn't watch their movie in theatres while your mother did.
My dad would have loved these movies, and my mom heard about the first one before being diagnosed with dementia. We took her with us to see the first one, and despite feeling poorly or having trouble moving around, she saw the second one on her own. Regardless of being around famed actors or wealthy businesspeople in the audience, everyone adored her.
Is there a particular recollection of your mother being known as "Lorraine Warren" and seeing her engage with fans?
I remember my mom standing behind a car, talking with some boys while resting her arm on their seats and leaning against one back seat of our plane. It might have been during our trip to or from England, and those boys were headed to a soccer game. My mom engaged in conversation with them, making them feel at ease.
What rumours or misconceptions about your parents would you most like to dispel, and is there any misunderstanding that requires clarification?
One misconception that often comes up for discussion is the belief that my parents had no desire for success of any kind. It has been challenging for me to respond to that. Their efforts were always great. At a certain point, my dad spent five years as a full-care patient who wasn't really "there" when actually at home. My mother would often talk on the phone until people either fell asleep, said, "OK, this will work," or asked for her return the following morning. This resulted in endless rounds of discussions until everyone involved eventually gave up and asked multiple times for us to change her phone number. However, she refused numerous times and kept talking until either exhausted individuals had fallen asleep or they said something like, "OK, this will work," prompting her return and expecting her to return at some point, during which time she may or may not have returned before leaving us altogether.
Where should the Warren legacy reside now that it is no longer associated with the supernatural?
I am eagerly awaiting to see where things will go from here. How things will play out remains uncertain, but none of us should be affected. While I initially assumed my grandson would welcome this development enthusiastically, despite having spent several years sleeping in his closet (he's an adult now!), his opinion might change with age. Since I wasn't planning to inherit the museum myself, I put my faith in my husband to take over and ensure that everything went as smoothly as possible!
Also Read: Ouija Origin of Evil Ending, Explained – Who Is Marcus in Ouija: Origin of Evil?