A new terrifying Limited series The Watcher, based on a true story, and produced by the prolific Ryan Murphy, which stars Naomi Watts and Bobby Cannavale as the owners of a brand-new dream home in suburban New Jersey that turns into a nightmare is released by Netflix. Emmy winner Jennifer Coolidge (The White Lotus) plays a weird real estate agent, and her quirky neighbors include Margo Martindale, Mia Farrow, Richard Kind, and Terry Kinney, all of whom have distinguished careers as character actors. So far, so strange, but things quickly become spooky as the pair begins to receive letters from an enigmatic "Watcher" who seems to be following them everywhere. (tvacute.com)Here is what you need to know if you're wondering whether the house from the show is real and Who Currently Resides at 657 Boulevard?
Read Must: Is Netflix's 'The Watcher' Based on a True Story
Is the home at 657 Boulevard real?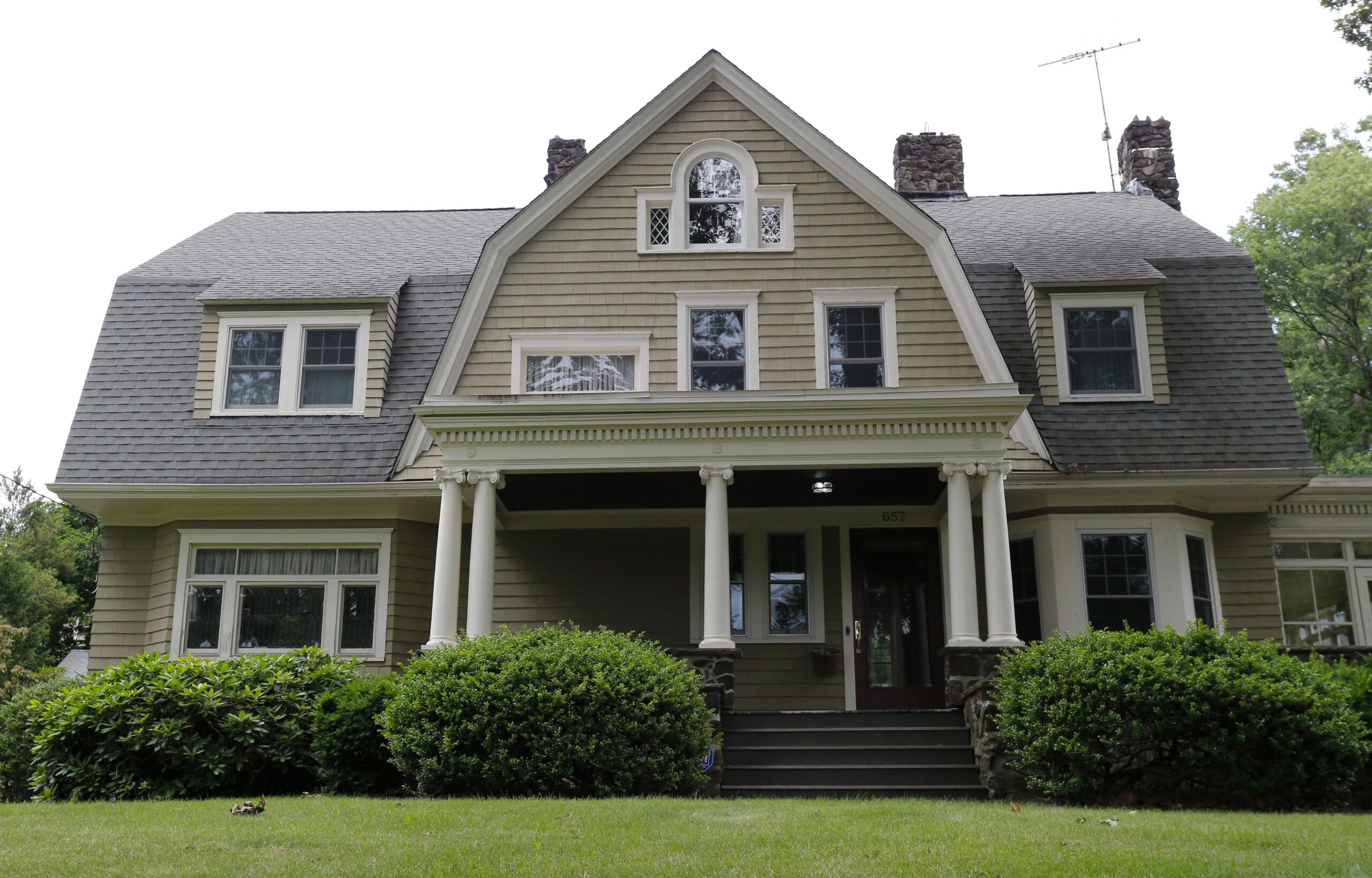 Yes, 657 Boulevard is the real house. but the home's address is listed on the Ryan Murphy-produced series as 657 Boulevard, but the zip code is changed to make it appear as though it is in Hempstead, New York. The actual "Watcher" home, however, is in Westfield, New Jersey. 657 Boulevard is a charming 4,000-square-foot mansion with six bedrooms and four baths that was built in 1905. Weideman claimed that 657 Boulevard "may have been the nicest mansion on the block." The onscreen representation, however, is very different. At Rye, New York, The Watcher was filmed in a sizable 10,166 square-foot residence just steps from the Long Island Sound beach. The hypothetical "Watcher" home, which was constructed in 2016 and last sold for $1.93 million in August 2020, has a 70-foot pool with an attached spa, a home cinema with seats for 10, a gym, a game room with a full bar, an indoor basketball court, and a golf simulator.
The Woodses, the previous owners, sold the property to the Broadduses in 2014 for more than $1.35 million. They purchased a house in Westfield, New Jersey, and soon after started receiving letters from someone who identified himself only as "The Watcher." In a period of a year and a half, at least four letters were sent. In the opening letter, "The Watcher" gave his name and description. The letters joyfully referred to the home being occupied by "young blood," most likely alluding to the three children in the Broaddus family. Derek and Maria Broaddus placed the house for sale six months after they started receiving the notes, but they received no bids that even came close to the roughly $1.4 million they paid for it. The house was reduced in price from many listings to slightly under $1 million. They even attempted to negotiate a deal with a developer to build two homes on the property at one time, but the Westfield Planning Board rejected the proposal in the face of public outcry. According to a copy of a deed filed with the Union County clerk's office that NBC New York was able to get, they ultimately sold the house for $959,000 in July 2019, five years after they first listed it resulting in a financial loss of more than $400,000.
Who Now Resides at 657 Boulevard?
On July 1st, 2019, 657 Boulevard was finally sold by real estate agent Beth Sullivan of Coldwell Banker Residential Brokerage. The new owners were not identified by the estate agent, although Andrew and Allison Carr are believed to be their names. Apparently, they are a "young family in town." According to Lee Levitt, the Broaddus' attorney, "I'm glad for them that they sold it." The Broaddus family asked their real estate lawyer to send the new owners a note once the sale was finalized, wishing them well in their new residence. It read, "We wish you nothing but the quiet and peace we once dreamed of in this home." In case any fresh letters were sent, they also sent a snapshot of The Watcher's handwriting so they could identify it. The Cut reports that no new letters have been sent to the new owners of 657 Boulevard. The New Jersey home now has new occupants, but despite numerous ideas, the so-called Watcher has never been apprehended.