The new series "The Vanishing Triangle" introduces India Mullen's character, Lisa Wallace, an investigative journalist. Investigative journalist Lisa Wallace, the main character of the series, writes a story about her mother's death, which starts a series of events that result in the disappearance of a young lady named Amy Reynolds.
Lisa sets out on a mission to learn the truth about these strange disappearances with Detective David Burkely. As they go further into their investigations, they find danger and treachery as well as corruption inside the Irish police force, the Gardaí.
This Irish television series "The Vanishing Triangle", created by Ivan Kavanagh, aims to solve a convoluted network of riddles and disappearances that have plagued Ireland for many years. tvacute will examine whether "The Vanishing Triangle" is based on a real-life incident and explain the mysterious events that formed its basis.
Is Lisa Wallace played by India Mullen based on a real person in The Vanishing Triangle?
Is The Vanishing Triangle Based on a true story? Explained!
"The Vanishing Triangle" is a television series that draws inspiration from real-life events, making it a blend of both fact and fiction. The show is loosely based on a series of high-profile disappearances of women in Ireland during the late 1980s and 1990s. The series is a work of dramatic fiction, but it draws inspiration from real unsolved cases. It explores the mysteries that have plagued Ireland for decades.
Ten women and girls between the ages of 17 and 39 vanished completely within this triangle in the real-life cases that served as the inspiration for the television show. What's even more unsettling is that three women, ages 27 to 35, had their bones discovered in this dangerous area. These unresolved cases serve as a somber reminder of the enduring mysteries that confound investigators and the general public alike.
The geographical location of the series serves as more evidence of the connection between "The Vanishing Triangle" and real events. It takes place in the area dubbed the "Vanishing Triangle," a moniker given to it by the Irish press. Many Irish counties are included in this triangle: Louth, Dublin, Wicklow, Kildare, Waterford, Offaly, and Laois. The term "Vanishing Triangle" alludes to the spatial arrangement of unresolved cases in this area and lends an unsettling quality to the mysteries depicted on the show.
The series was inspired by real-life instances involving women and girls who were embroiled in this triangle and their mysterious disappearances and unsolved killings. There are unsettling parallels between these cases, including the sudden and unexplained nature of the disappearances, the paucity of significant hints or evidence, and the general mystery surrounding the whereabouts of these missing people.
On May 3, 1988, Priscilla Clarke, a 25-year-old lady, disappeared from Enniskerry in County Wicklow. With her employment, 39-year-old Lynda Kavanagh, who served as her live-in nanny, had gone horseback riding. Priscilla was never located, but Lynda's lifeless body was discovered in the River Dargle after their trip. One of the individuals riding into Charleville Estate on the day she vanished was identified as Kavanagh. Although it was thought that the women may have had trouble crossing a swollen river, Priscilla's family thought that foul play ought to have been taken into consideration as well.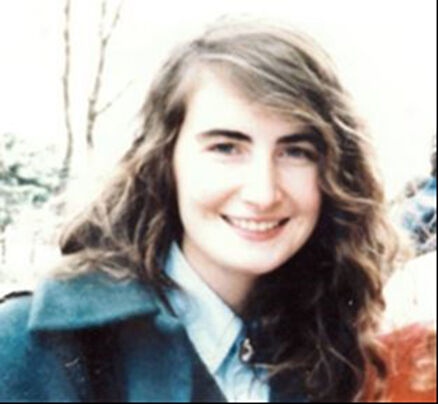 On March 26, 1993, Annie Bridget McCarrick, an Irish-American woman of 26 years old from Long Island, New York, vanished. Thirty years after her disappearance, in 2023, her disappearance was formally escalated to a murder investigation. Her last known location was close to her Dublin home.
On July 25, 1993, Eva Brennan, a 39-year-old resident of Rathgar, County Dublin, vanished following a fight at a family lunch. Her family was confused by her abrupt disappearance, and they were unaware of the original Gardaí investigation for about three months. The mystery was heightened by an unexplained phone call and an unknown individual standing next to a payphone in Portlaoise. 1994 saw the discovery of her body.
On January 3, 1994, Imelda Keenan, a 22-year-old resident of Waterford City, County Waterford, vanished from sight. Her last sighting was by a local doctor's secretary crossing the road as she left her apartment to go to the post office. She vanished into thin air, never to be seen again.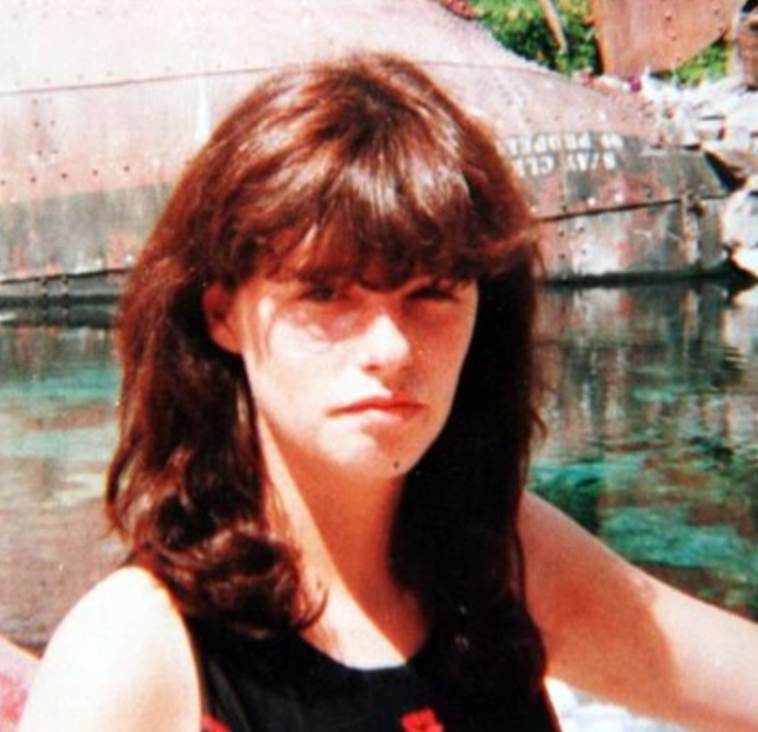 On Bachelor's Walk in Dundalk, County Louth, 17-year-old Ciara Breen disappeared on February 13, 1997. Bernadette, her mother, and Ciara had dinner at a neighborhood café and returned home that day. Bernadette went to the bathroom at about 2 a.m. and found Ciara missing. Ciara's most likely reason for leaving home that night was a pre-planned meeting, but this has never been confirmed.
Josephine "JoJo" Dullard, a 21-year-old resident of Harold's Cross, County Dublin, vanished in 1995. She was originally from Callan, County Kilkenny. While traveling from Dublin to Kilkenny on a hitchhike, she vanished in the Moone neighborhood of Kildare. At 11:37 p.m., she made a phone call, ending it as she got into another car. That is her final known activity. In Castledermot, County Kildare, she was last seen strolling along the road; however, the driver of the vehicle was never identified.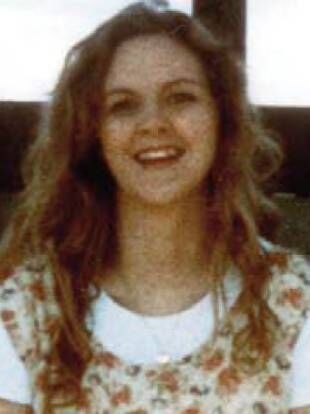 On August 23, 1996, Fiona Pender, a 25-year-old resident of Tullamore, County Offaly, went missing. Her boyfriend John Thompson last saw her walking out of her apartment, and he said she didn't take her credit cards, clothes, or passport with her. Fiona never showed any indications of struggle, hence the reason behind her abduction remained a mystery. In 2008, a wooden cross with her name on it was discovered, which increased rumors regarding her whereabouts.
After seeing David Bowie perform at Slane Castle in County Meath, the 27-year-old mother of Antoinette "Angie" Greene Smith of two vanished in the early hours of July 12, 1987. In April 1988, her remains were discovered above the Glendoo Mountains. It turned out during forensics that she had been strangled and raped.
On December 23, 1991, Patricia Moriarty Doherty, a 29-year-old prison guard at Mountjoy Prison, vanished from sight. That evening, witnesses claimed to have seen her making her way toward the Old Bawn Shopping Center. In June 1992, her remains were discovered in the Wicklow Mountains. Even though there were no visible injuries, it was determined that she had most likely been strangled.
On December 16, 1993, Marie Kilmartin, a 35-year-old employee at a nursing home, showed up for work. Later that day, however, she vanished. There were confusing questions raised by her abrupt disappearance and the unexplained phone call to her landline. In June 1994, her body was discovered with a cement block on top in Pims Lane. She had been strangled, according to a post-mortem examination, and there were no indications of a sexual assault.
What Country Was the Vanishing Triangle Located In?
As its name implies, the Vanishing Triangle is situated in Ireland. This region encompasses a number of counties in the island's eastern region. The area is made up of the following counties on an Irish map: Laois, Wicklow, Kildare, Waterford, Offaly, Louth, and Dublin.
These Irish counties are the site of the puzzling disappearances and unsolved deaths of women and girls in the late 1980s and early 1990s. The Vanishing Triangle's physical location plays a crucial role in both the dramatized events depicted in the television series "The Vanishing Triangle" and the real-life instances.
Why Is It Called a Vanishing Triangle?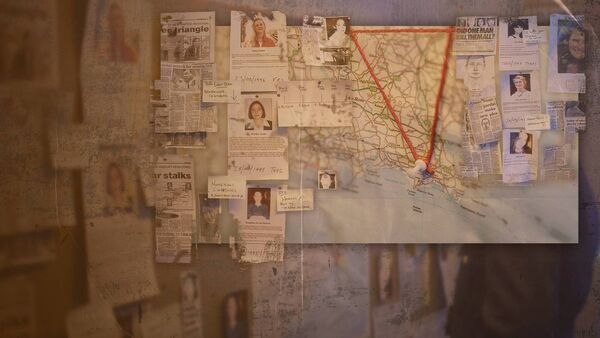 Indeed, the phrase "Vanishing Triangle" has its roots in the disturbing pattern of disappearances and unsolved killings that plagued Ireland in the late 1980s and early 1990s. Although it is sometimes called a triangle, its true shape is actually more like a diamond. It spans a large section of Ireland's east coast, from Dundalk in the north to Wexford in the south. As previously said, this triangle includes several counties in Ireland, and the name refers to the geographic dispersion of the unresolved cases that have perplexed authorities and the public for many years.
But why is this triangle so well-known? It is typified by a string of high-profile female disappearances and unsolved female homicides that mostly happened in the late 1980s and early 1990s. Because of the apparent similarities between these incidents, there have been conjectures that the area may have been home to a serial killer or killers during that time.
There were some traits that all the ladies in this triangle who disappeared shared. They were all in their late teens to late thirtys, and they all vanished without warning. The Irish police, the Gardaí, searched and searched for them, but they were never able to find any significant clues or proof about what happened to them. The air of mystery surrounding these instances is further enhanced by the belief held by authorities that the remains of these missing women are probably concealed in isolated farms, bogs, and woodlands inside the triangle.
The idea that a serial murderer is active in the area has been floated frequently because of the similarities between these instances and the unsettling trend of disappearances. According to this opinion, there may have been a single person or a group of people behind the spate of kidnappings and killings, which terrified and unsettled the neighborhood.
Due to the fact that the disappearances and unresolved cases have remained a topic of media interest, conversations, and unsolved crime documentaries, these events have had a significant impact on Irish society. The unexplained disappearances and homicides were the subject of an investigation task team that the Gardaí established in 1998 in response to the public's growing concern and desire for answers. This task team has made a lot of effort, but it hasn't yet uncovered any significant information on the whereabouts of these missing ladies.
Finally, "The Vanishing Triangle" is a compelling reminder of the riddles that still loom large over Irish culture. This television series, which draws inspiration from actual events in the Vanishing Triangle, tells a story that blends mystery, drama, and the paranormal against the backdrop of an area known for unsolved disappearances and dark secrets. Despite being a work of fiction, the show is engaging and thought-provoking to watch because of its roots in the terrifying truth of the Vanishing Triangle. The phrase "Vanishing Triangle" is a sobering reminder that puzzles sometimes remain unsolved, leaving us to face the unknown.
The Vanishing Triangle Episode Guide, Release Date, Story, Filming and Cast