"Wellmania" Based on a Book or a True Story? – Netflix series "Wellmania" follows Liv Healy (Celeste Barber), a food writer and workaholic, as she embarks on an entertaining quest to discover the true meaning of wellness. Liv's desire to explore every wellness trend stemmed from her desire to get her health back on track. Before embarking on this new journey, Liv surprised her best friend Amy in Australia for her birthday; before embarking on this new path, Liv had been so busy building a successful career and social life that she neglected her health needs.
After returning home, Liv began experiencing blackouts that put her busy life on hold. When her green card was lost, and the US consulate blacked her out again, Liv became desperate for a solution; several wellness techniques like cleansing therapy, spinning classes, cupping therapy, and consulting with a guru didn't cut it; therefore, Liv decided to take an intensive crash course in wellness to find what worked for her.
Some wonder whether Wellmania is based on a true story or book; here is the answer.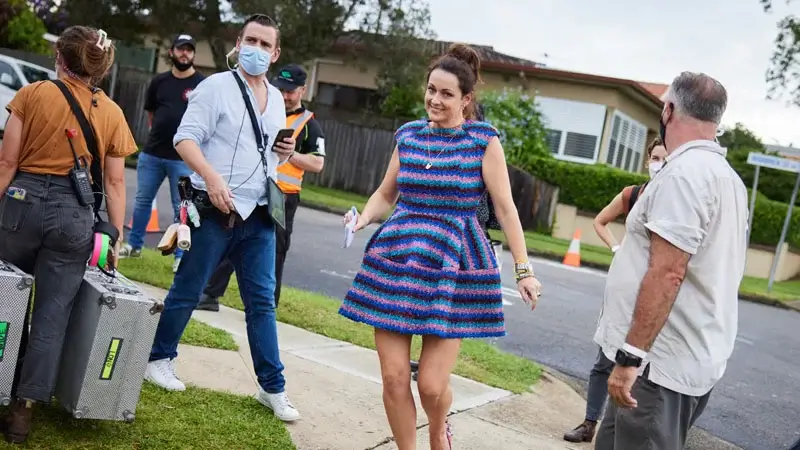 What is Netflix Drama "Wellmania" Based on?
Netflix has released the comedy-drama series "Wellmania," created by Brigid Delaney and Benjamin Law, based on Brigid Delaney's memoir of the same name, "Wellmania: Misadventures in the Search for Wellness."
Brigid Delaney's 2017 book is an insightful and humorous exploration of the wellness industry and its culture. Through personal accounts, Delaney documents her attempts to improve her physical and mental wellbeing through various wellness fads such as yoga retreats or juice cleanses.
Delaney's writing is both captivating and thought-provoking as she delves into the sometimes bizarre world of wellness. Through her experiences, Delaney exposes how the commercialization of wellness can perpetuate unrealistic expectations and damaging behaviors.
Whereas the Netflix's series "Wellmania" exposes the risks of "live fast, die young" mental and physical health trends. It aims at modern wellness culture's pretentiousness and those who expect instantaneous results without the patience to commit to a wellness routine over time.
The show follows the life of successful food writer Liv, who is never satisfied with her successes and strives for more. This leads to her leading an unhealthy and isolated lifestyle which has a detrimental effect on both her physical wellbeing and relationships with loved ones.
The series is written with humor in mind as viewers watch Liv attempt every possible wellness routine to get back on track within one month to continue her fast-paced life. Its relatable writing makes the series enjoyable for viewers.
Helena Brooks and Erin White have done an outstanding job of capturing the upbeat aspects of the story. Even when parts seem exaggerated, it never fails to entertain. Furthermore, this tale is presented in a wholesome manner for a holistic feel.
The series boasts several well-crafted and powerful scenes, such as Liv's fainting scene and her mother hiding her green card. Other poignant moments, like Liv's confession to her mother about her father's passing or her heartfelt conversation with Isaac, leave an indelible mark on viewers.
Must Read: New Netflix Drama "Unseen" (2023) Review