Netflix's May December, a riveting black comedy-drama film set to release in 2023, is helmed by the talented director Todd Haynes. The story skillfully crafted by the brilliant Samy Burch and Alex Mechanik, add depth and intrigue to this cinematic masterpiece. The story follows a middle-aged married couple who encounter difficulties twenty years after their tabloid romance made headlines across the country. The actress comes to conduct research for a movie on their history. Gracie Atherton-Yoo, a lady in her late 50s, is portrayed by Julianne Moore, while Joe Yoo, her husband, is portrayed by Charles Melton. The movie questions how their community views them by examining their connection and the fallout from a controversy that happened 20 years previously.
In the film industry, narratives frequently take inspiration from actual occurrences, providing viewers with an insight into the intricacies of interpersonal bonds.  tvacute delves into the intricacies of this film that the movie May December 2023 based on a real-life event.
Is May December Movie based on a true story?
Yes, "May December" draws loose inspiration from a true story, particularly the controversial case of Mary Kay Letourneau.  The repercussions of a tabloid-worthy relationship that swept the country two decades ago are explored in the movie. The plot, albeit not a straight retelling, is reminiscent of the incident surrounding former teacher Mary Kay Letourneau and her relationship with sixth-grader Vili Fualaau. In actual life, Letourneau had an extramarital affair with Fualaau when he was barely 12 years old, which had negative social and legal ramifications.
Todd Haynes is praised for balancing a difficult tonal line between melodrama, realism, and camp. Haynes is well known for his creative style approach. The picture gains complexity via the director's purposeful use of ostentatious musical moments and sophisticated allusions, such as conjuring up the surreal, dreamlike atmosphere of Lynch's "Mulholland Drive" and Bergman's "Persona." Haynes has earned recognition for his critique of the sensationalized portrayal of true stories and the ambition of the business to capitalize on them.
In "May December," Julianne Moore plays a character that is similar to Letourneau's, and the movie explores the intricacies of the couple's existence when Natalie Portman's character arrives to look into the couple's past for a movie. Although the filmmakers exercise artistic license, the central themes of societal criticism, the long-lasting effects of decisions, and the complexity of relationships are reminiscent of the real events that served as the story's inspiration.
Who is Mary Kay Letourneau?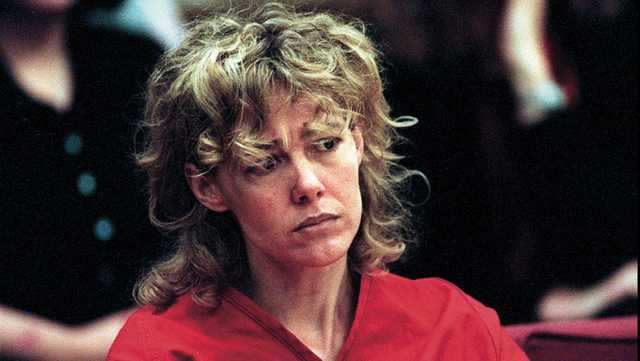 The real-life character Mary Kay Letourneau inspired "May December," and knowing her backstory is crucial to appreciating the story. Letourneau, a former Washington state schoolteacher, gained notoriety in the 1990s for having an extramarital affair with sixth-grader Vili Fualaau. When the incident started, Fualaau was only 12 years old, and Letourneau, 34, was dating him. This led to a complicated web of emotional and legal ramifications.
Born Mary Katherine Schmitz on January 30, 1962, Mary Kay Letourneau rose to national prominence in the 1990s as an American teacher and sex offender in a national scandal. In 1997, she entered a guilty plea to two charges of second-degree felony child rape. Vili Fualaau, her sixth-grade student at an elementary school in Burien, Washington, was the victim. Letourneau, 34, had a sexual relationship with Fualaau when he was just 12 years old, starting the contentious relationship.
Letourneau's legal issues worsened when she gave birth to Fualaau's daughter while she was awaiting punishment. A plea deal was negotiated, reducing the state's requested seven and a half years in prison to six months (three suspended) along with three years of therapy for sexual offenders. A key stipulation of the plea deal was to maintain a lifelong distance from Fualaau.
Shortly after serving her first jail sentence, Letourneau was discovered with Fualaau in violation of the terms of the agreement. Her plea deal was revoked as a result, and the maximum prison sentence was reinstated. Letourneau gave birth to a second child, Fualaau being the father, while incarcerated for the second time.
Letourneau was registered as a lifelong category 2 (medium risk) sexual offender upon his release from jail in 2004. Unexpectedly, Letourneau and Fualaau, who was 21 at the time, tied the knot in 2005, igniting a media frenzy. Before formally divorcing in 2019, the couple was wed for 14 years.
Mary Kay Letourneau faced both personal and legal difficulties throughout her life. Her first husband, Steve Letourneau, accused her of emotional and physical violence, which resulted in their divorce. Public and media scrutiny surrounded her ties with Fualaau and her ensuing legal challenges.
Sadly, Mary Kay Letourneau passed away from colorectal cancer on July 6, 2020, at the age of 58. Vili Fualaau and her family were by her side in her last moments even though they were separated. Letourneau bequeathed to Fualaau a sizeable share of her fortune in her will.
Mary Kay Letourneau's case created a lot of media buzz, drawing attention from the general public and igniting discussions about the parameters of consent, the dynamics of power in relationships, and the legal ramifications of such behavior.
The tale of Mary Kay Letourneau has had a profound effect on public opinion and is still a topic of fascination for media outlets. Inspired in part by her contentious life, the 2023 dark comedy-drama "May December" examines the intricacies and ramifications of relationships following a scandal.
"May December" turns out to be a meditation on the human condition rather than merely a cinematic depiction of a scandalous affair. The movie's resemblance to actual events provides a basis for a story that goes beyond its source material. The storyline of the film prompts empathy, reflection, and occasionally uneasy laughter, demonstrating the directors' ability to create a work of art that deeply touches viewers. Viewers are challenged to consider not just the persons on screen but also the social conventions and assessments that mold our perception of love and relationships as they set out on this adventure. Ultimately, "May December" is a monument to the ability of narrative to shed light on the dark sides of both our shared history and present.
Was Vili Fualaau with Mary Kay When She Died?