Is Kill Team Based on a True Story? – Hi, movie enthusiasts and curious minds! Do you love intense war dramas with captivating storytelling? If so, chances are you have come across "The Kill Team", directed by Dan Krauss and based on his 2013 documentary of the same name. Set against Afghanistan during Operation Enduring Freedom II in 2002-3, "The Kill Team" examines the harrowing experiences of U.S. Army soldiers stationed there, but is it based on reality? Join me as we venture on a journey to unravel its truth!
"The Kill Team" is an engaging war drama set in Afghanistan that follows American soldiers deployed there, brought to life by Director Dan Krauss (also the director of its companion documentary of the same name) with an outstanding cast including Alexander Skarsgard as Staff Sergeant Deeks and Nat Wolff as Specialist Andrew Briggman; making this experience riveting indeed! This raw yet honest look into moral challenges faced by soldiers on active service offers an intimate yet powerful viewing experience.
All eyes are focused on whether "The Kill Team" is grounded in real events, whether such a group existed, and whether any atrocities were committed during Afghanistan's bloody civil war. In this section, we'll delve into facts related to The Kill Team film – its unit involved and soldiers involved, along with any subsequent consequences – providing a better understanding of its relevance to real life.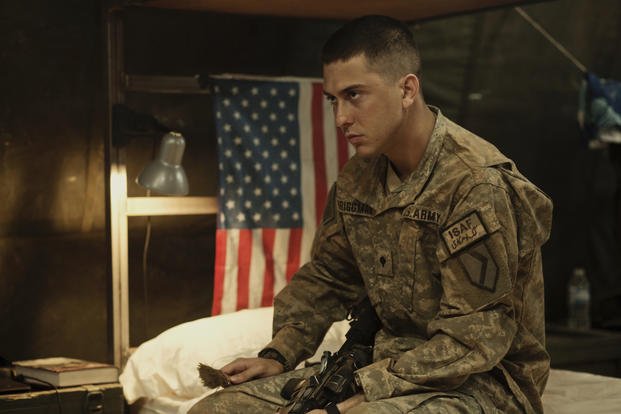 Is Kill Team Based on a True Story?
Yes, "The Kill Team" is indeed inspired by real events. The film tells the tale of the Maywand District killings that occurred between January and May 2010 during the Afghanistan War – killings that rocked world consciousness as soldiers involved referred to themselves as the "Kill Team." Their actions sent shockwaves through society.
The Maywand District Murders
The Maywand District Murders were a series of tragic events where at least three Afghan civilians were brutally murdered by U.S. Army soldiers from 3rd Platoon Bravo Company of 2nd Battalion 1st Infantry Regiment from 5th Brigade 2nd Infantry Division; their base of operations was Forward Operating Base Ramrod located within Maiwand District Kandahar Province Afghanistan.
Staged killings of Afghan civilians occurred under extremely chilling circumstances:
1. Gul Mudin's Murder (January 15, 2010): In La Mohammad Kalay village in Afghanistan, fifteen-year-old Afghan Gul Mudin was brutally killed with a grenade thrown at him and shots from machine gun and assault rifle gun barrels by soldiers using machine gun ammunition and an assault rifle gun. After shooting him dead, they stripped his lifeless body, took photos with it, and took away its little finger for use as an artifact, leaving his body half-naked behind.
2. Marach Agha's Killing (February 22, 2010): Utilizing thermal imaging technology, soldiers discovered Marach Agha curled up at a roadside. They shot him dead and took part of his skull as a trophy; some suspect that Marach may have been deaf or mentally disabled.
3. Mulah Adahdad's Murder (May 2, 2010): In an emotionally wrenching act, soldiers killed Mullah Adahdad with gunfire and grenades in front of his wife and children despite objections from tribal elders who claimed that it was all an elaborate setup to begin with. Gibbs amputated one finger from Mullah Adahdad while refusing to amputate any more fingers from him as part of this brutal act.
Photos and Trophies of Killings
Soldiers involved not only engaged in violent acts but also took photos and collected macabre souvenirs as macabre mementos – including shocking images showing Specialist Jeremy Morlock seemingly smiling as he raises the head of one of the victims by its hair, another is of Afghans being handcuffed together and held tight displaying handwritten signs reading "Talibans are Dead", along with images depicting severed body parts; all similar to Abu Ghraib scandal in Iraq.
The U.S. Army Response
As soon as these horrific revelations surfaced, the U.S. Army issued an apology for the disturbing photos and voiced deep concerns over soldiers losing their "moral compass", promising to investigate as thoroughly as possible and pursue the truth relentlessly. They acknowledged the need to understand how and why such actions occurred and how best to prevent such events from reoccurring in future conflicts.
While "The Kill Team" successfully portrays these tragic events, it must be remembered that its narrative merely offers an exaggerated representation. Perceptions vary widely according to those involved and how each event was perceived; filmmakers cannot always convey fully what was actually occurring due to inconsistencies in testimony or levels of guilt for certain soldiers in cinematic depictions.
The Maywand District murders serve as an unsettling reminder of the challenges associated with war zones, while this movie provides a powerful platform to explore moral dilemmas, loyalty and individual accountability in times of strife.
Read Also: Is Nefarious Based on a True Story? Nefarious Ending Explained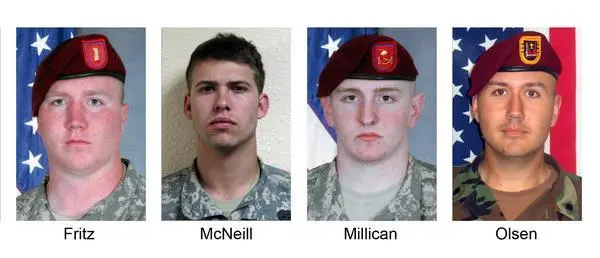 What Happened to the Soldiers on the Kill Team?
After the Maywand District murders, their aftermath created a legal and ethical storm. Soldiers involved faced various charges and consequences as a result of their actions; here's what transpired:
1. U.S. Army Specialist Jeremy Morlock
– Charges: He was charged with three counts of premeditated murder, conspiracy, obstruction of justice and illegal drug use.
– Verdict: He pleaded guilty and received a 24-year prison sentence, serving as key evidence in several lawsuits against other soldiers.
2. Staff Sergeant Calvin Gibbs
– Charges: Gibbs, the alleged ringleader of the "Kill Team," faced 15 charges, including the premeditated murder of three Afghans, mutilation of corpses, and planting evidence.
– Verdict: He was convicted on 15 counts and received a life sentence with the possibility of parole after 10 years. Gibbs did not plead guilty to the murders but confessed to collecting severed body parts as trophies.
3. Private First Class Andrew Holmes:
– Charges: He has been charged with murder without premeditation and illegal drug use.
– Verdict: He pleaded guilty and was sentenced to seven years of prison time, although Holmes later expressed regret over his involvement. Gibbs later was described as a "psychopath."
4. Specialist Adam C. Winfield:
– Charges: Adam Winfield was charged with premeditated murder and conspiracy to commit murder.
– Verdict: Winfield pleaded guilty to involuntary manslaughter and illegal drug use, admitting not intervening with crimes committed by his group for fear of reprisals from them. He was sentenced to three years of incarceration.
5. Specialist Michael Wagnon:
– Charges: Wagnon faced charges that included possessing a human skull fragment, conspiracy to harm Afghans, premeditated murder, assaulting noncombatants, and attempting to destroy evidence.
– Verdict: After pretrial hearings, his charges were dismissed in February 2011, bringing an end to the Army's prosecution.
6. Private (then Staff Sergeant) David Bram:
– Charges: Charges against David included conspiracy to commit assault and battery, solicitation to commit premeditated murder, as well as solicitation for premeditated murder.
– Verdict: He was found guilty on various charges and sentenced to five years of incarceration, reduced in rank to Private, and dishonorably discharged from service.
7. Specialist Emmitt Quintal:
– Charges: Quintal was charged with drug use, assault and keeping digital photos of Afghan casualties.
– Verdict: He received a bad conduct discharge and was sentenced to 90 days of hard labor as part of a plea deal, and he also needed to testify against others involved in this case.
8. Staff Sergeant Robert Stevens
– Charges: Stevens was charged with shooting at Afghan farmers without reason.
– Verdict: He was sentenced to nine months in prison as part of a plea deal. Stevens regretted not trying to prevent the killing of innocent people.
9. Private First Class Justin Stoner:
– Role: Stoner was the one to initiate this case by reporting the murders to his superiors, although he was never charged and ultimately received an honorable discharge in 2012.
These legal proceedings shed light on the horrific Maywand District murders and held most soldiers accountable. Additionally, this case illustrated the need for strict military discipline, ethics, and accountability during conflicts, raising questions as to why such atrocities could have happened in the first place.
Note that while "The Kill Team" depicts an accurate portrayal of these events, its film version only provides an outline. Legal proceedings and their consequences were complex and multilayered in reality, further emphasizing the gravity of soldiers' actions and emphasizing the significance of upholding justice and morality during warfare.
What Unit Is the Kill Team Based On?
The Kill Team was an actual unit, comprised of the 3rd Platoon from Bravo Company of the 2nd Battalion of 1st Infantry Regiment under 5th Brigade 2nd Infantry Division's 5th Brigade 2nd Infantry Division stationed at Forward Operating Base Ramrod in Kandahar Province's Maiwand District; their crimes became the basis of both 2013 documentary and 2019 feature films.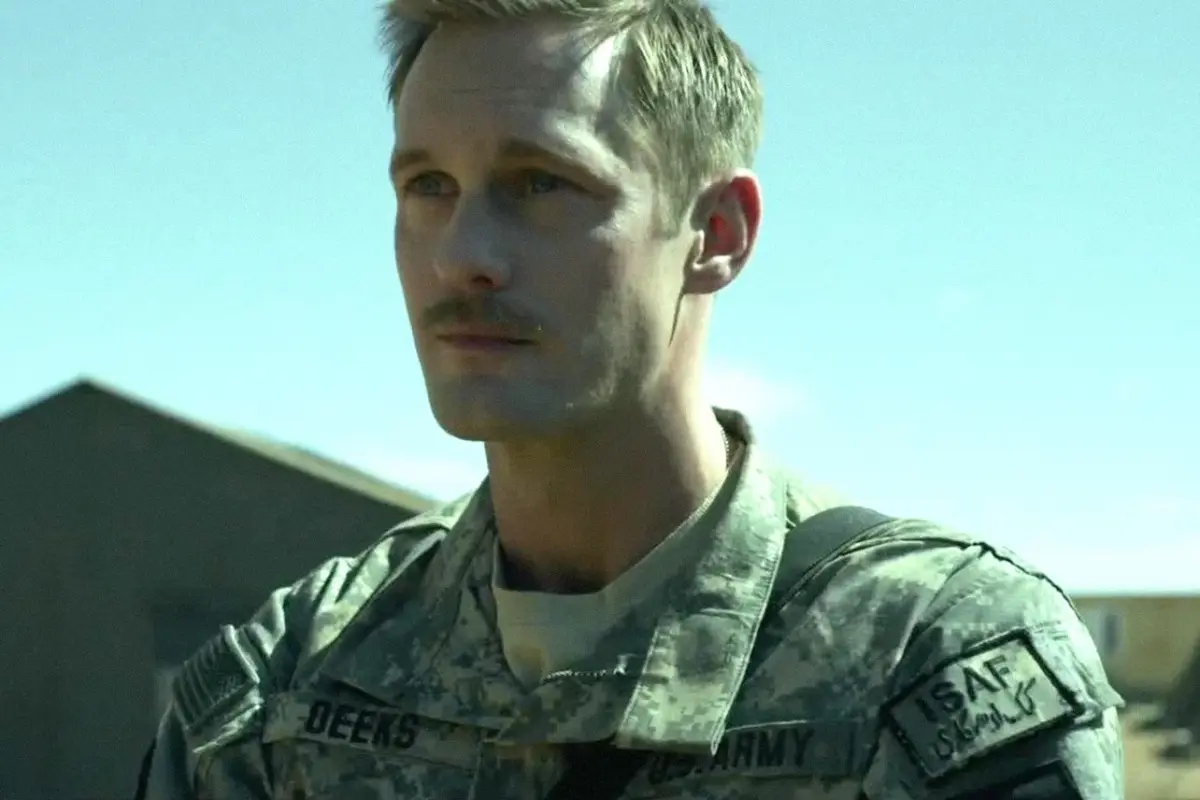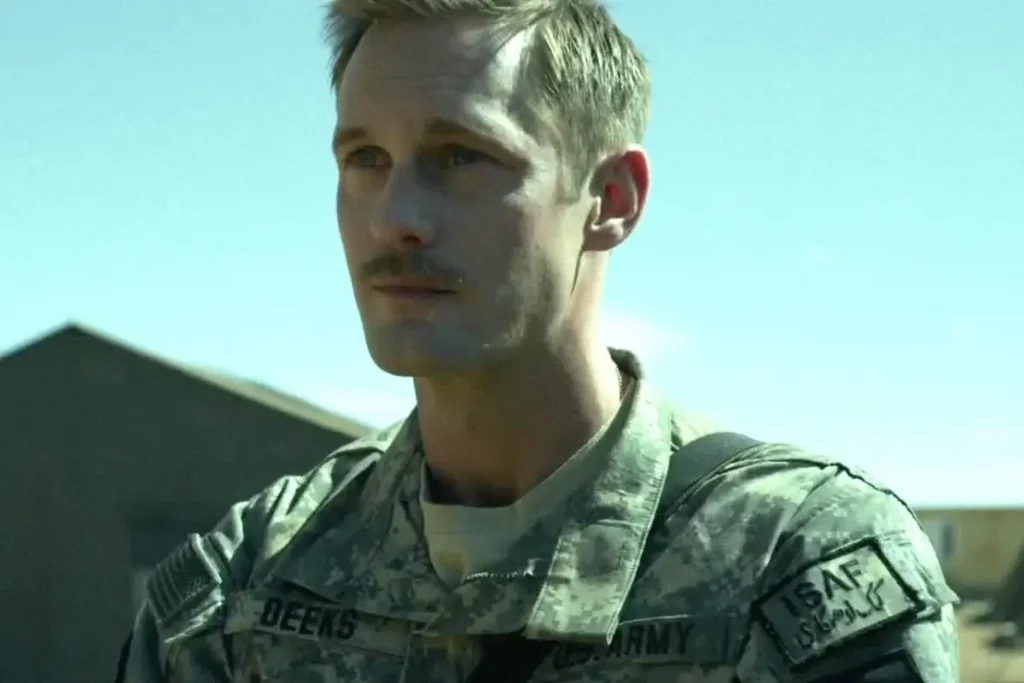 Is Sergeant Deeks Based on a Real Soldier?
Yes! Sergeant Deeks, played by Alexander Skarsgard in the television show Homeland, is an accurate representation of Staff Sergeant Calvin Gibbs – a real soldier charged in connection with the Maywand District Murders who played an instrumental role in forming and leading the "Kill Team", as well as orchestrating several acts that went back decades – just like Deeks' cinematic counterpart, Gibbs was involved with murderous actions and trophy collection.
Gibbs was from Billings, Montana and joined the Army after having experienced many trials and difficulties throughout his life – dropping out of school and experiencing challenges as an early teen. His criminal past stemmed from 2004 with allegations against an Iraqi family being made against him; furthermore, he displayed violent tendencies toward them, collecting fingers from victims' astrophes astrophic. Gibbs seemed unapologetic for his actions, citing them as collecting trophies as part of a life lesson.
Who Is Specialist Andrew Briggman?
Specialist Andrew Briggman, played by Nat Wolff and one of the central characters in "The Kill Team", represents a moral quandary and internal struggle experienced by soldiers in wartime. Although aware that his fellow soldiers' actions may be morally unacceptable, Briggman finds himself torn between seeking approval and doing what he thinks is right – something many soldiers face during battle time as loyalty to the team overcomes personal values.
Specialist Adam C. Winfield was his real-life counterpart of Briggman. Winfield displayed courage when confiding to his father about the first murder he witnessed, which caused his father to notify military authorities and press charges against Winfield; ultimately, he pleaded guilty to manslaughter and served a three-year prison term.
"The Kill Team" takes its inspiration from one of the darkest chapters in Afghanistan's war, as depicted through American soldiers' experiences during a brutal conflict. Additionally, its connection to real events and those involved adds authenticity to its storytelling.
Sergeant Deeks may be fictional, but his character draws heavily on the tragic reality of Staff Sergeant Calvin Gibbs, who played an essential part in the Maywand District murders. Soldiers involved, their unit affiliation and their struggles, such as Specialist Andrew Briggman, offer us an engaging narrative that raises profound questions about human nature amidst conflict.
So it is clear: "The Kill Team" may be an entertaining film, but its roots run deep within the harsh realities of war – making it essential viewing for anyone searching for an engaging cinematic experience.
If you enjoy military justice stories and real-life dramas, then don't miss it! Don't miss it!
Must Read: Killers of the Flower Moon Ending Explained and Review