With its enormous variety of material, Netflix continues to enthrall viewers everywhere in the rapidly changing world of streaming entertainment. "Daily Dose of Sunshine," a web series from South Korea, is one such gem that you should definitely add to your watchlist. This series, which explores the field of mental nursing, adopts a novel approach under the direction of Lee Jae-kyoo.
"Daily Dose of Sunshine" gives viewers an overview of the fascinating life of Jung Da-eun, a qualified nurse employed by Myongshin University Hospital's Department of Psychiatry. She faces a wide range of difficulties navigating the intricacies of her workplace, from manic episodes to unexpected friendships. Many people are wondering if "Daily Dose of Sunshine" is based on real events. tvacute goes further into more detail if the tale behind "Daily Dose of Sunshine" is real.
Daily Dose of Sunshine (2023) Plot
Through Jung Da-eun's  (Park Bo-young) eyes, the plot of "Daily Dose of Sunshine" transports us on an engrossing journey. It's definitely not going to be an easy first day for her as a nurse at the psychiatric unit. She stumbles on a wet floor, gets physically hit by a patient during a manic episode, and at the end of the day, she is exhausted. It's a disorganized setting with stark windows without curtains, strong advice not to bring anything dangerous, and a motley crew of strange coworkers.
We get to know Da-eun's patients as well as her colleague's nurses as we follow her narrative. Hwang Yeo-hwan (Chang Ryul), a mental health professional who advises Da-eun to conceal their previous relationship, is one prominent figure. Dong Go-yun (Yeon Woo-jin), an obsessive proctology fellow whose antics add a humorous element, is another entertaining presence. Song Yu-chan (Jang Dong-yoon), her closest friend, seems to be hiding something of her own.
The real difficulties start when Da-eun hears that her previous supervisor questions her suitability to be a nurse, which makes her feel insecure. Since even the tiniest errors can have serious repercussions in this unusual workplace, Da-eun is searching for the best way to genuinely assist her patients.
This is where the series takes a very endearing turn. Da-eun is taken aback by the strict nurse Song Hyo-sin's kind demeanor, who emphasizes that mental illness is an erratic condition that can affect anyone and is not a sin. When patients are trying to cope with their circumstances, Da-eun's openness and desire to listen serve as a ray of hope for them.
Is Daily Dose of Sunshine (2023) Based on a True Story?
"Daily Dose of Sunshine" is a work of fiction at its core, yet it draws heavily from real-life experiences. The first "Morning Comes to Psychiatric Wards Too" webtoon by former nurse Lee Ra-ha served as the basis for the television series.  Despite being fictional, the series draws a lot from Lee Ra-ha's real-life experiences and interactions while working as a psychiatric nurse. The author's personal experiences have an impact on the characters, the medical environment, and Da-eun's struggles.
Thanks to her unique perspective and direct healthcare experiences, Lee Ra-ha has been able to create a narrative that accurately captures the complexities and difficulties of working in a psychiatric hospital. The author's contacts with patients and coworkers have an impact on the hardships, emotions, and moments of connection portrayed in the series.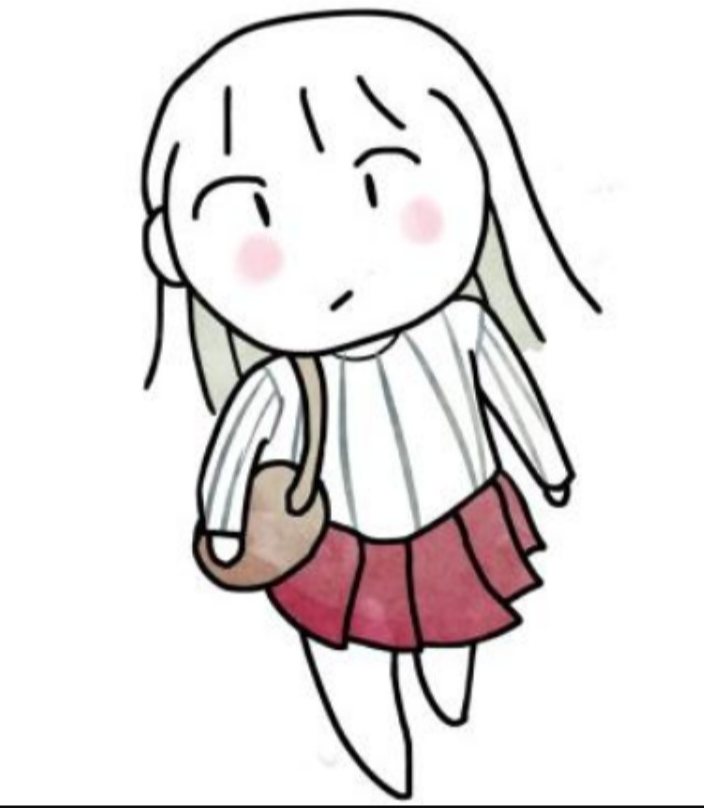 The series' central premise is firmly grounded in the real-life experiences of healthcare professionals, despite the artistic license taken to create an engaging narrative. It is an incredibly moving ode to their commitment and the unsung heroes who toil away day and night to care for those who are struggling with mental health issues.
"Daily Dose of Sunshine" is really a tribute to the commitment and unsung bravery of healthcare staff rather than just a work of fiction. It serves as a reminder that the most meaningful stories, even in made-up settings, frequently have their roots in the real-life experiences of people who have traveled the same journey.
To sum up, "Daily Dose of Sunshine" on Netflix is a poignant exploration of the field of mental nursing rather than just another web series. This web series, directed by Lee Jae-kyoo and based on Lee Ra-ha's webtoon "Morning Comes to Psychiatric Wards," manages to mix humor and empathy while exploring the lives of medical workers and their patients.
Thus, "Daily Dose of Sunshine" ought to be at the top of your watchlist if you're looking for a series that blends humor, empathy, and a dash of truth. It's a poignant reminder that even in the most trying of situations, a tiny ray of sunshine may break through the clouds, so it's more than simply another show.