Dota: Dragon's Blood is a fantasy epic animated series for adults that can be watched online. It is based on the 2013 MOBA video game Dota 2, which was created and released by Valve. In collaboration with Ashley Edward Miller's firm Kaiju Boulevard, Studio Mir produces the program.  On March 25, 2021, the Netflix original series made its debut. The story is about a Dragon Knight named Davion who hunts and kills dragons to make the earth a safer place. It is set in a fantastical world of magic and mysticism.  The dragon Slyrak unites his soul with Davion during a conflict between demons and the Eldwurm dragon race. Davion embarks on a quest with the solar princess Mirana to thwart the demonic Terrorblade, who intends to murder every dragon and take their souls. (tvacute.com) Here we have explained the Dark and Negative Characters in "DOTA: Dragon's Blood."
The argument between the Invoker and Selemene is the main subplot of "DOTA: Dragon's Blood." To preserve their daughter Filomena, The Invoker was compelled to swear his allegiance to Selemene. Filomena, however, declined to promise her mother her complete dedication. Little Filomena's death was ultimately brought about by Selemene's enormous pride. The Invoke was prepared to promise his unwavering commitment and swallow his pride in order to save his daughter since he loved her so much. On the other hand, Selemene was indifferent and chose to disregard his cries for assistance. She acted pretty self-centeredly. The Invoker's long-term conspiracy to dethrone his wife from her position of honor began at this point. He basically treated every hero and demon like a pawn, moving them around to suit his purposes. To get his daughter back, he rewrote and destroyed the entire planet.
An Explanation Of "The Invoker's" Character
Do. You. Love. Me? pic.twitter.com/IxbGPnW2cQ

— Leonandia (@Leonandian) August 13, 2022
Although he is the heroes' most deadly foe, the Invoker honours the Shopkeeper's promise and assists them because of it. With a personality that falls somewhere between a mad scientist and a bookworm, The Invoker is just powerful. His understanding of the worlds and other realms appears to support his abilities as a mastermind who can influence even the key characters to act in accordance with his desires. He treasured his daughter, the only source of illumination in his lonely tower. He might easily be one of the best fathers in the world of animation because of how much of his personality revolves around his love and devotion for his daughter, and since he really changed the course of an entire world in order to bring her back. He planned an elaborate act of retaliation to completely humiliate Selemene and remove her from her position of authority in order to exact revenge on his daughter. He carefully awaited his chance to kill Selemene and devised a plan to use The Archronicus to alter the course of history.
I love an overarching Filomena-Invoker plot, I think it's very cool to see a normal relationship between father-daughter. Sick of all that "I'm a selfless hero bs"; surely many people would try to save their loved ones vs the whole world if given the chance #DOTADragonsBlood pic.twitter.com/AJUQ9zGZro

— Merunit😸 (@Merunit) August 14, 2022
He assists Fymryn in molding her will in accordance with his revenge plan at the last minute after her companions have died. Then, after sending her to Selemene to overthrow her, he crowns Fymryn as the new Goddess Mene. He destroyed the planet in order to eliminate enemies who were directly responsible for the devastation and then raised his daughter from the dead in perfect health. When he saw that Filomena had reclaimed her illness, he even consented to the heroes' requirements to put an end to the chaos and restore order to the world. However, this was simply done to placate them and ensure that Filomena returned to the world in good health and without a fatal illness. He is a loving father who will stop at nothing to make his daughter happy. The entire scheme was designed to satisfy his desires to protect Filomena and make Selemene pay for her arrogance. He is portrayed as a person who plots plans and backup plans while appearing to be completely calm on the outside, despite the fact that there is no character development for him because he is completely motivated by retribution and the desire to resuscitate his daughter.
An Explanation Of The Character "Selemene"
GAME VS ANIME
🎮Mene, I mean Selemene…. 📺Mene & Selemene #DOTADragonsBlood #dota2 pic.twitter.com/69WjIeqKZe

— ♡ Shazz Winchester #WatchGoodAnime ZA ♡ (@ShazzWinchester) August 11, 2022
A haughty Moon Goddess named Selemene dedicated her entire existence making up for not saving her daughter in time. She continues to demand complete dedication and affection from her followers even after Filomena, although she primarily accepts the damaged ones in order to mend them and give them a new reason to live. In the midst of the affection she receives from her devotees, Selemene emerged as the Moon Goddess after killing Mene to ascend to the throne. She brags about her strength, but without it, she is nothing. Her arrogance made it simpler for the Invoker to defeat her and entirely wipe her from the face of the earth. Her sole identity in the new world is that of Filomena's devoted mother.
Selemene

– Selemene the goddess of the moon. Having control over the moon and its energies, Selemene imbues her followers' weapons with lunar energy, smites their enemies with moon beams, and shroud the land in shadow. pic.twitter.com/8gZrn69v4H

— ChrisHazeArt.eth The Abyss on #OBJKT #MUFC 🔴🔥 (@PrinceChrisMUFC) August 14, 2022
For fear of being abandoned, Selemene ascended to the Moon Goddess' throne. She was broken on the inside, and this tragedy inspired her to assume the role of a Goddess so she could constantly receive attention and affection in order to combat her loneliness and fear of being abandoned. She took in the majority of her supporters, offered them protection and authority, and desired nothing more than their total submission and submissiveness. When it came time to take responsibility for her acts, she shrugged it off to Luna and made her guilty for the entire mess. She was in favour of the wars occurring under the guise of religion to get more followers. Her entire character is built on being arrogant and egotistical. Her character barely changes as the book goes on; she instantly wants to crush anyone who might succeed her as the Goddess. Her character is very one-dimensional, and only passing references to her problems and past are made to support her behavior.
An Explanation Of The Character "Terrorblade"
#DOTADragonsBlood Vid is comin' along well. Trying to take my time with it even tho its been over a week but I've got a good amount done.
Side Note:
I had Book 2 playing while I worked and I gotta admit, I fuck with terrorblade's design. #Dota2 pic.twitter.com/E5Xc8NveM5

— 𝘾𝙖𝙢𝙚𝙧𝙤𝙣 (@Raytoshi_) August 19, 2022
The story first presents Terrorblade as a fearsome foe and a demon that thrives in chaos. The Eldwyrms are no match for him, and he can easily acquire power by consuming their souls. Terrorblade, however, appears to be easily subdued by The Invoker as the story develops and instead tries to make a deal with him. After successfully closing his first transaction with the Invoker, Terrorblade discovers himself dancing on his palms. However, prior to this episode, he succeeds in inflicting permanent damage on the heroes, and they only manage to escape his wrath due to a little window of time and outside assistance. The heroes must first battle Terrorblade, who is initially portrayed as the game's last boss. With the aid of the Invoker, they manage to do so and dispatch Terrorblade to the depths of hell. His personality enjoys making others suffer and striking deals that are impossible to argue against. In order to satisfy his power-hungry appetite, he preys on weak souls and souls in immediate peril. He is portrayed as being fundamentally evil, yet given the nature of demons, he only acts in a way that will allow him to survive. It could be simpler for a rational, intelligent demon to rule the world, but such a demon is reduced to the status of the Invoker's puppet. However, he is merely portrayed as evil, and his deeds lack any nuance.
Explaining the Character of "Viceroy Shakurra"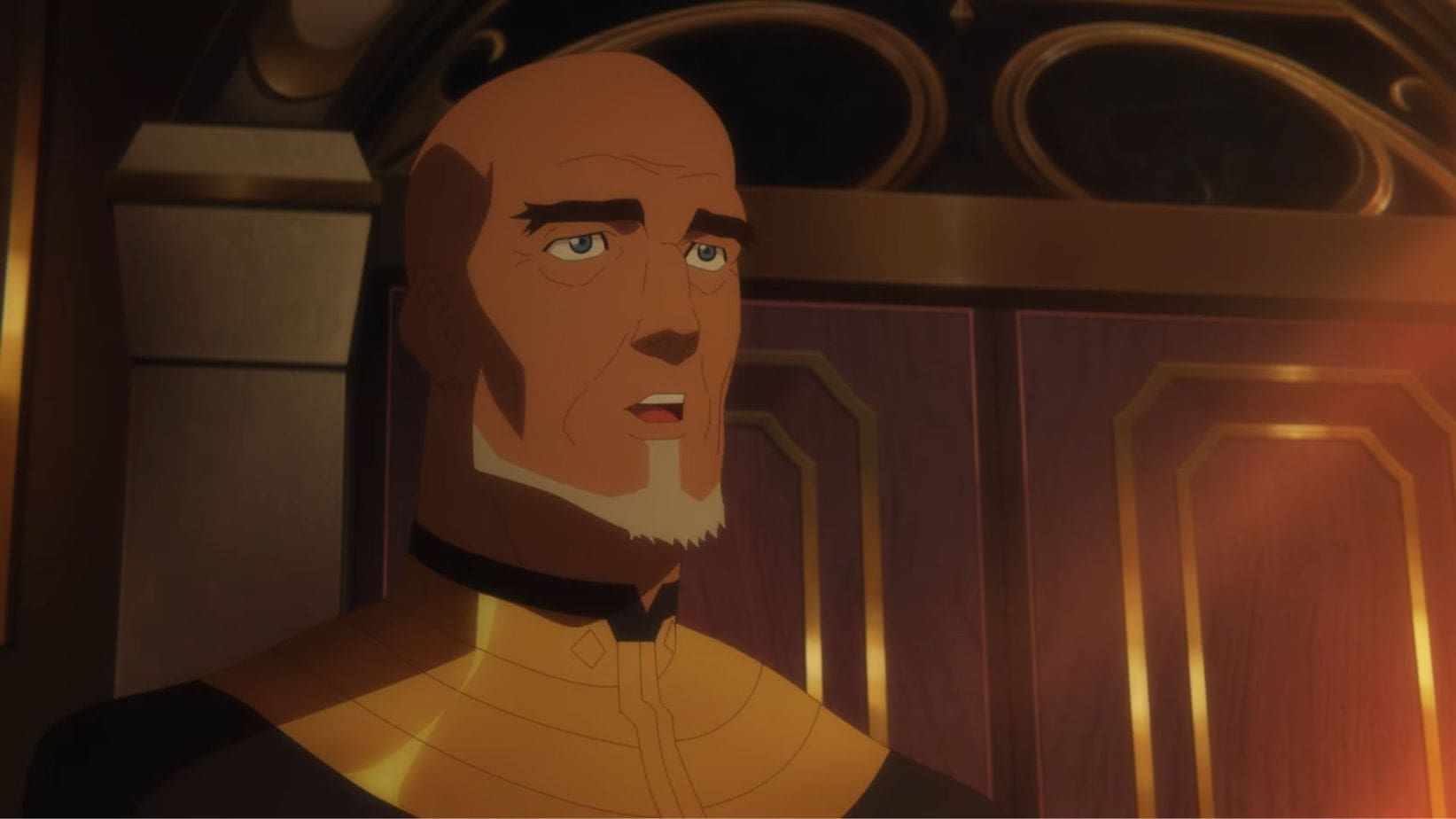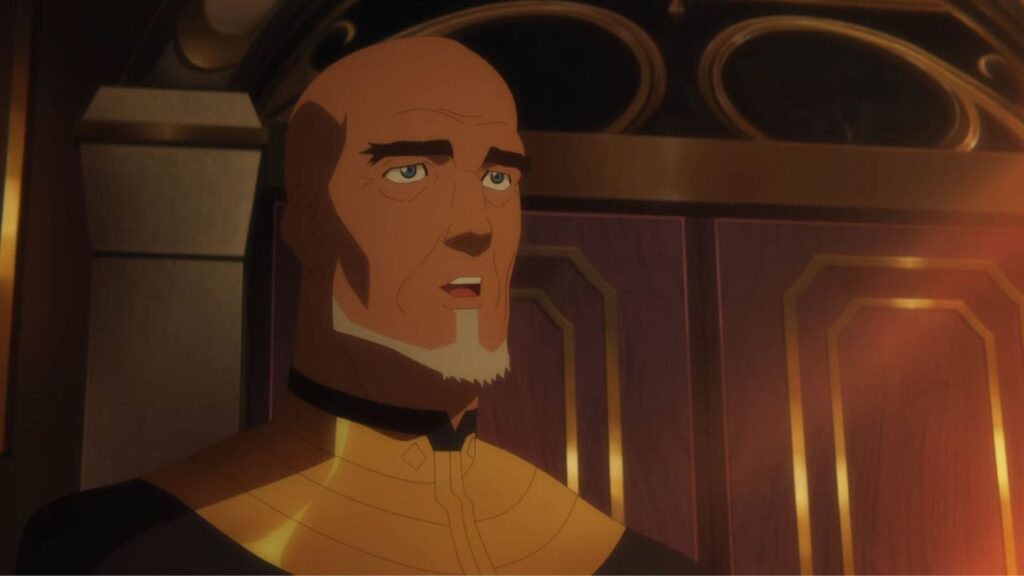 This character had the potential to be sophisticated, and he might have had more evidence to support his choices. In order for Mirana's father to be remembered as a kind monarch and not be devoured by lunacy, he had planned a revolt to murder Mirana's parents. He made sure Mirana would leave the palace in order to learn more about her citizens and the realm so she might rule more effectively rather than becoming engulfed in the same craziness as her father. He was looking for someone who could rule the entire kingdom justly and be fit to be the Solar God and Emperor of the Helio Imperium. He had truly encouraged Mirana to understand her soul and accept the solar power as her own because he was enlightened beyond what mortals could comprehend.
DOTA 2 Dragon's Blood – Mirana#dota2 #DOTADragonsBlood #mirana #digitalart #FANART pic.twitter.com/emJ7HgYVBW

— Ellyasveil – COMMISSION OPEN (@Ellyasveil_Art) March 28, 2021
To make Mirana a capable ruler, he was not afraid to eliminate himself or others. He did not hesitate to give up Mirana's happiness in order to accomplish the objective. He could have raised Mirana into a monarch who the common people will respect and support, but instead he did it without moderation. Shakurra let himself to be beaten and carried away by Mirana's power as soon as she realised the full extent of her ability. Only few passages describing how he learned to handle such a tremendous amount of knowledge were insufficient to give his character the backstory they deserved. His persona had the ability to govern the world with adoring subjects, but he chose to spend his time raising Mirana and her family and moulding them into greater rulers.
An Explanation Of The "Luna" Character
dota dragon's blood the slayer pic.twitter.com/jjzn590CU7

— jolt's media (@joltsarchive) August 16, 2022
In order to give Mirana better combat abilities and more depth, Luna is a character that may have been combined with her. She is portrayed as a strong woman who can fearlessly command her warriors into battle. She puts her life at danger for Mirana and the Goddess. She is content to serve as the Empress' or the Goddess' commanding officer. She falls into darkness in the absence of a strong role model. The elves were killed and made slaves by her, demonstrating her inability to restrain her depravity. However, as the plot develops, it becomes clear that Selemene was a factor in her choices. By rejecting Selemene as her goddess, Luna appears to have admitted her guilt. In order to better suit Mirana, her attacks are covered up while greater emphasis is placed on developing her compassion. Her efforts are focused on identifying the assassin who attempted to kill Mirana, and the fact that she is an outstanding commander hides her weaknesses. Her character lacks depth, and the script only uses her past to further the action.
Finished #DOTADragonsBlood Book 3 just now and damn it's good.
The animation and the fight choreography are awesome
And the backgrounds. These damn backgrounds are just too good.

One thing I can appreciate the most is writing. @ashmasterzero is a wizard. pic.twitter.com/RrRZPJdjTb

— Лiя (@ileamare) August 12, 2022
The novels and gameplay have a clear influence on "DOTA: Dragon's Blood," however the plot is overly convoluted and the characters aren't developed well enough to carry out the plot effectively. Fans of the game had high expectations from the series, but not many were piqued. The majority of the plot has several holes in it, leaving new viewers scratching their heads in perplexity. More work could be done to improve the animation. The easter eggs that were concealed throughout the series gave it a nice touch and let the regular viewers think back on the gaming, but it can be a little challenging for new viewers to understand those and genuinely appreciate the show as a whole.