Nathan Fielder's subconscious has been surprising for weeks. Consistently making you wonder about his motives is brilliant. The rehearsal season finale questions Nathan's craft as a creator and show designer. Nathan has been teasing us with cannonballs of his victory, seeking to win everything for himself. In the season finale, Nathan Fielder ultimately questions reality and his place in the programme without Angela.. What happened in the finale? (tvacute.com)Here is the full recap of the Rehearsal Episode 6 Recap "Pretend Daddy."
The Rehearsal Episode 6 "Pretend Daddy" Recap
In the climactic episode, Nathan Fielder celebrates Adam's birthday by popping balloons with him. Nathan is shocked by the rapid transformation when he asks the six-year-old to bring a root beer from the kitchen and a much older Adam exits the house. Nathan complains that the occasion didn't turn out exactly the way he had hoped it would in one of the scenes where he organises Adam's ninth birthday party. It implies that transitioning between realities has an impact on the simulated structure of experiencing fatherhood. Nathan quickly sees that he was being drawn away from feeling fatherhood since he was constantly handling everything behind the scenes.
Then, we see one of the young performers fighting to leave the play after growing connected to his "fake father." Nathan learns the kid actor who portrays the six-year-old Adam on the show is having trouble adjusting to his actual life after speaking with the actor's parent. He also admits that he grew fond of this particular child throughout the entire procedure. Nathan felt the child was acting out like other children his age, but the mother of the child revealed the underlying cause of the boy's refusal to go. Remy thinks about his father when he observes other kids being picked up or dropped off at school by their fathers. He feels safe because of the increasing intimacy and Nathan's role as his pseudo-father. Nathan struggled to express the same emotions to the new Adam as Remy did. He has been acting out every written action, including dropping off his son at a school for Jews and setting up actual situations in which his son must defend himself against bullies. Nathan, though, finds everything peculiar about how things are developing. It doesn't feel right, and he wants to find out what could be causing the synergy of the entire simulation process to lag.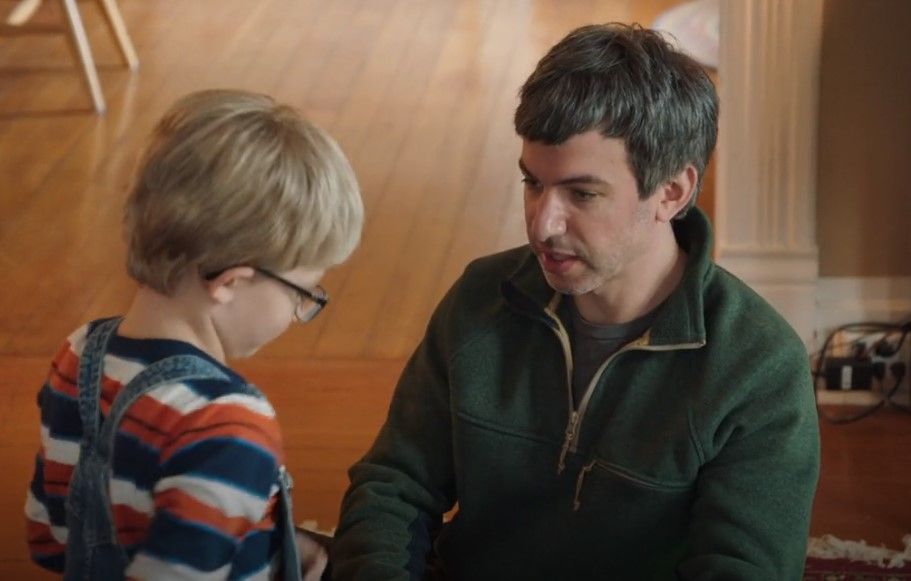 Despite the fact that he is with his son at all times (as he desired), his thoughts are continually elsewhere. He spent a week acting as a father to a youngster who didn't have a father, and he has been thinking about that child. After the boy's mother requests a visit, Nathan decides to see how the boy is doing. Nathan initially finds it strange to be in a genuine child's home after spending so much time in a make-believe one after meeting the little actor. It is distressing to witness the boy caught between the hazy boundaries of reality and the manufactured world as he continues to refer to Nathan as his father. Remy responds that he doesn't want Nathan to play Nathan when Nathan attempts to sensitively explain to him that they are no longer playing child and father. Nathan is forced to acknowledge that the kid isn't aware of the absurdity of acting.
Even though Liam would give him enough room to play the part of a father, Nathan finds it very difficult to connect with his false son (played by Liam) when they return to his fake home. One instance demonstrates how Nathan departs from his persona. He checks to see if the young actor is aware of the distinction between reality and simulation. Liam informs Nathan that he is a terrific scene partner and that he is totally aware of his surroundings. Nathan is profoundly moved by this fleeting experience of terrible truth and misery, and as he begins to test with his motives on the participants in the show, it suddenly occurs to him that he may have even exploited them. Perhaps it is time for him to reflect on his prior errors and identify the likely underlying cause, which will help him see what he could have done differently.
As his false world quickly comes tumbling down around him, Nathan begins to play out this one specific event that links him to Remy and vise – versa. He recreates the scene where Nathan and Adam tell one another they love one another as father and son by costuming Liam as the 6-year-old Remy who is playing Adam. Until he discovers the error he might have easily avoided in the first place, he keeps practising that particular situation. Nathan tries to change the situation in order to make things right, whether it be by adopting a colder manner, casting an adult character to play six-year-old Adam, or just replaying the same scene. Despite making every attempt, nothing alters to prevent the two characters from becoming close.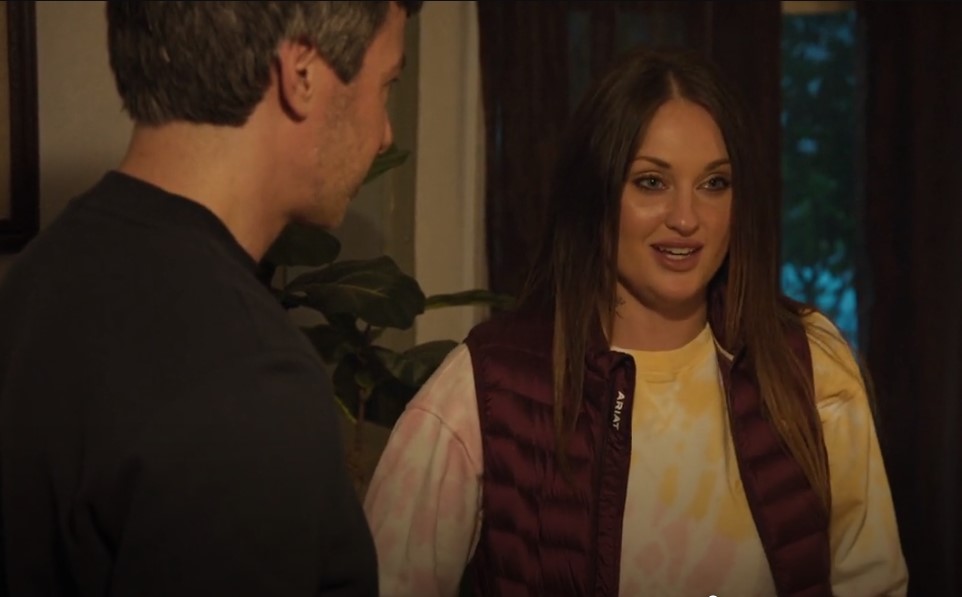 He tries talking to the parents to see if it might make a difference, but nothing he says or does changes how he interacts with the kids. On the kid's last day on the set, what could he have said or done differently? Nathan is also left to ponder whether Angela's continued presence on the show would have made a significant effect. Remy could have realised it was all a lie if a phoney mom had been present the entire time. In order to comprehend what he could have done to convince Angela to stay in the house, he practises the last confrontation situation he had before she considered leaving the programme. He kept trying different things during the practise to convince the phoney Angela to stay, but she always came up with a new excuse to tell him that they were just going around in circles and that nothing would ever change. He then apologises to Angela in person for implying that she was not doing the rehearsal properly. He acknowledges that Angela has nothing to do with the simulation errors and that the issue is with him personally. She immediately pardons him, adding that according to her religious beliefs, one should begin with pardoning one's own wrongdoings.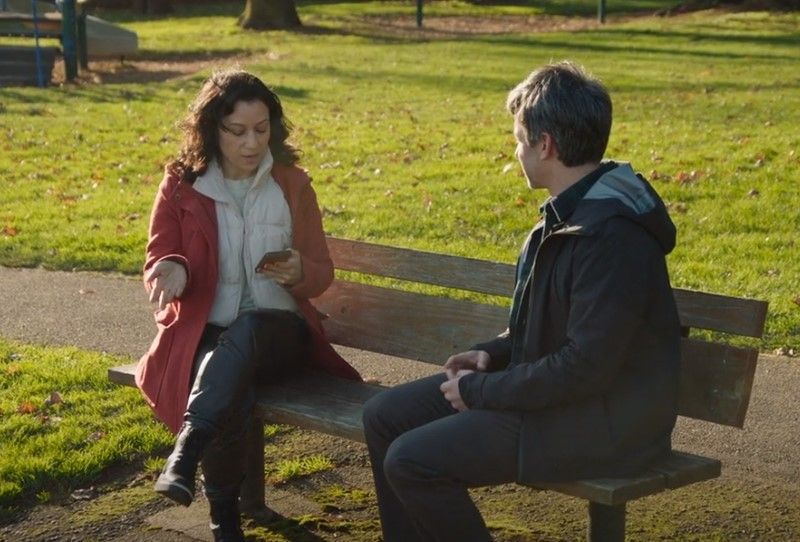 When Nathan explains that accepting yourself sounds simple and admirable, but how do you do it in the actual world, it feels unusually relatable. We frequently act or speak in life without considering the effects of our words or deeds. Nathan believes it was improper in this instance to place Remy, who is six years old, in such a precarious situation. He, therefore, takes Liam to Remy's residence in the hopes that Remy will realise everything is a lie. Remy's mother tells Nathan that her kid is doing OK and that she'll check on him to make sure everything is alright. Because you won't understand it until you have a child, she is unsure on how to explain it to Nathan. She responds, "Me," when Nathan asks what it is in his face that gives her such faith in his ability to succeed. It's important that Nathan and the mom of his made-up child spend this brief moment together. He is aware that she will tend to her child's requirements as a mother, including comfort and emotional support.
Nathan continues by saying that while you might never be able to reverse what happened, you might strive to change yourself with a fresh outlook. In the digitally altered screen mirror, Nathan is depicted as a mother. He calls out to Liam while fixing his jacket (dressed as a six-year-old Remy). Nathan is now acting out the exact moment Remy's mother could have advised he record for the Tv series audition. As we move into the set design for the scene where Remy's mother picked him up for his first day of filming, the following moments make Nathan Fielder's explicit agenda clear. He flips things upside down by posing as Remy's mother to grasp the other side of the Rehearsal and filling his shoes with Fake Nathan (from episode 4) inside the house.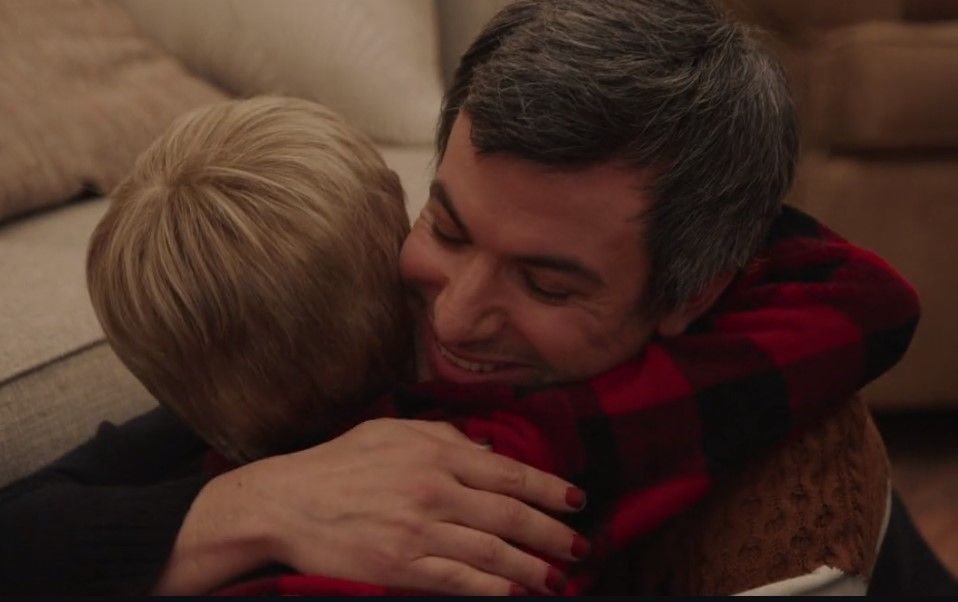 In one of the final sequences, Nathan (playing Remy's mother) attempts to explain to Liam (playing Remy) that Nathan (played by the phoney Nathan) is not his real father but rather a pretend daddy in an effort to make the simulation as realistic as he can. This eerie scene is a carbon copy of one that took place earlier at Remy's actual home. When Nathan suggests to Liam that perhaps they shouldn't have done the show in the first place the subsequent scene seems more like a confession about patching things up. Although having a young child involved in it is strange, nobody is perfect. Even mothers are capable of making errors. He continues by saying that it's alright to feel a little lost or depressed and that his mother is always there for him. Holding Liam's hand, Nathan says, "And I'm always going to be here for you as I'm your dad," completely engrossed in the talk. Without comprehending what he had just said, Liam breaks character to remind Nathan of his responsibility, to which Nathan responds in a harsh, almost malicious manner, "No, I'm your dad." Even with its disturbing terrifying moment, the season finale of the rehearsal is filled with love and comfort.