We're excited to dive into the thrilling eighth episode of
"Justified: City Primeval,"
which you can watch below. The story reaches a climactic finale in this episode, bringing crucial plots to a head and sealing character destinies. Fans will be both satisfied and ready for more. You'll become completely engrossed in Raylan Givens' world and his captivating pursuit of justice as (
Tvacute.com
) we delve into the events that took place in this spectacular conclusion.
Justified: City Primeval Episode 8 Recap
The final episode of "Justified: City Primeval" is an emotional and tense rollercoaster. The focus of the show is the thrilling fight between Raylan Givens and Clement Mansell, commonly known as the "Oklahoma Wildman." The showdown culminates when Raylan and Toma successfully seize Mansell following a string of clashes and dramatic twists. As tensions increase due to the Albanians' involvement, Mansell's future is in jeopardy.
Maureen's plot, meanwhile, takes an unexpected turn when she is held accountable for her prior deeds. She is confronted by Norbert, Robinson, and Raylan Givens (
Timothy Olyphant)
, and a heated argument ensues at the police station. The narrative becomes even more convoluted as it becomes clear that Maureen was complicit in Judge Guy's misconduct.
As the episode goes on, Carolyn's
(Aunjanue Ellis-Taylor)
aspirations are put into action as she negotiates the political environment in an effort to fill Judge Guy's open seat on the bench. Her perseverance gives the narrative depth by illuminating the complex web of power dynamics and individual ambitions at work.
 Justified: City Primeval Episode 8: Is
Clement Mansell Dead?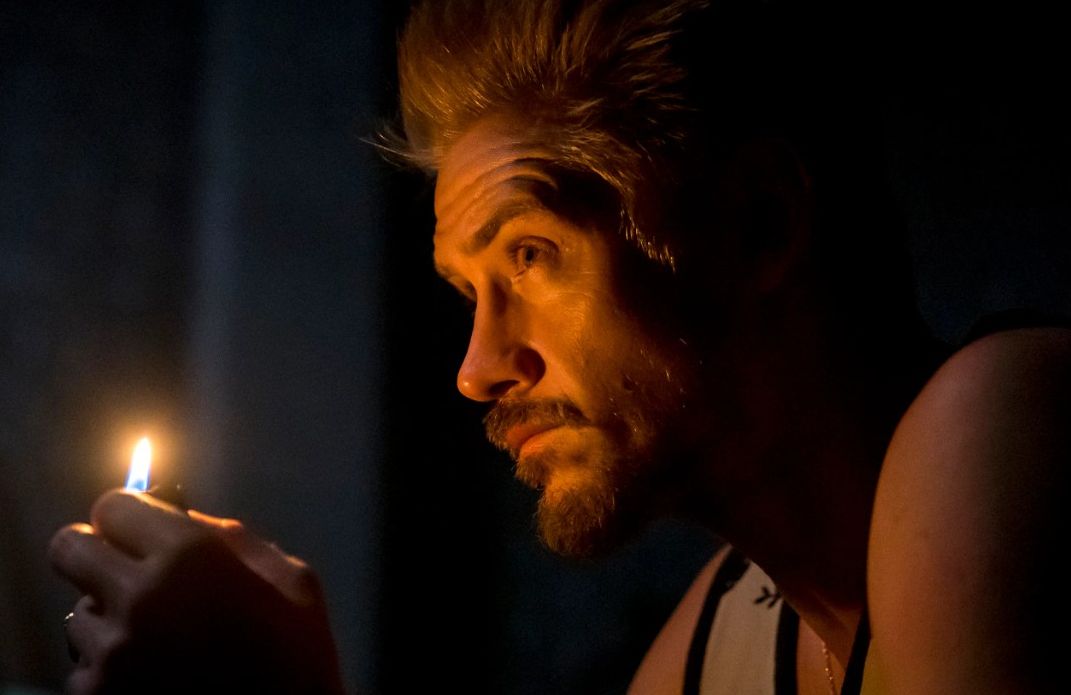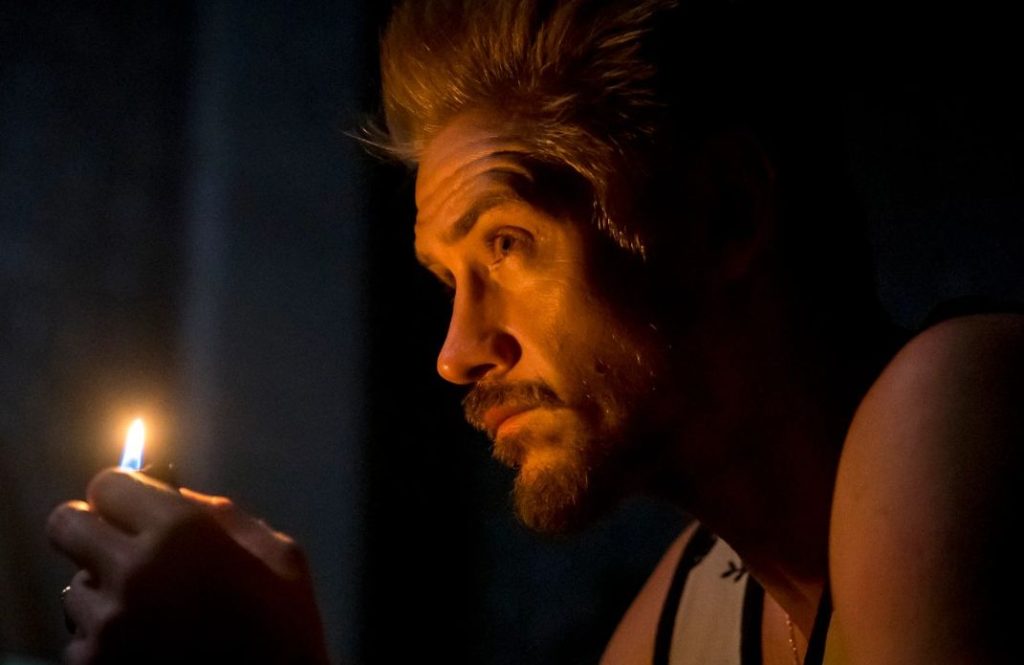 Mansell is taken to Skender's building, setting up a tense encounter. Mansell is escorted by Besnik into a safe room where he is left at the mercy of the Albanians. As Mansell struggles in prison, his personality unexpectedly changes, showing a tenderness in contrast to his earlier brutality. In a startling turn of events, Raylan's choice to slowly lower the door and confine Mansell demonstrates his developing sense of morality and desire for justice.
Whether Clement Mansell
(Boyd Holbrook)
dies inside the locked area is one of the most important unanswered issues in this finale. This issue is the focus of the episode's suspenseful setting. Mansell's incarceration turns into an intense investigation of his disintegrating psyche. He is pushed to the limit by the cramped surroundings as he desperately looks for a way out, trashing the room's items in the process. As Mansell's mental condition worsens and he finds himself stranded with no way out, the stress increases even more.  When he approaches Skender, the tense situation escalates, resulting in a bloody brawl.
The final confrontation between Mansell and Raylan brings the episode to a heart-pounding crescendo. Mansell's entertaining tales and laid-back attitude stand in stark contrast to the intensity of the situation. The dramatic exchange takes place in the kitchen and is broken up by a gunshot that reverberates with the weight of closure. In the first season finale of "Justified: City Primeval," Raylan Givens shoots Clement Mansell, who later passes away. He was killed under particular circumstances that involved a conflict between Raylan and Clement. Clement loses his life as a result of Raylan's gunshot.
 Justified: City Primeval Episode 8: Did Skender Die?
Skender's death in "Justified: City Primeval" is a crucial turning point in the series, signaling a change in how the plot develops. Skender, played by Alexander Pobutsky, is a powerful and crafty enemy who bolsters the story's tension and peril.
Skender dies at Clement Mansell's hands, also referred to as the "Oklahoma Wildman." Following his release from captivity, Mansell makes his way to Skender's office to get revenge on the Albanians for his imprisonment. Mansell approaches Skender, leading to a tense and desperate confrontation that turns violent and deadly.
Mansell prevails over Skender in the ensuing struggle between the two foes. Mansell finally defeats Skender after a bloody struggle, striking the Albanian with a devastating blow to put an end to his life. Skender's death brings to a close the dispute that has been simmering throughout the series and puts a stop to Mansell and the Albanians' grudge.
When Raylan arrives at Toma's nursing home, he finds a scene of utter destruction and savagery: Skender's bruised body is on the floor, and the safe room is wide open. Mansell's violent rampage leaves a path of devastation, highlighting how serious the issue is. The revelation that Mansell killed every Albanian, including Toma, adds a dramatic sense of sadness and shock to the story.
Justified: City Primeval Episode 8: Ending Explained!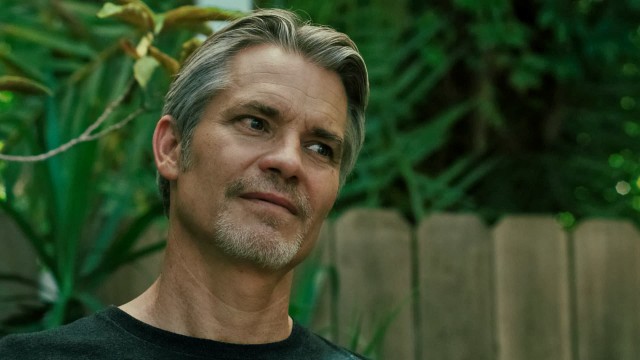 The episode's conclusion provides a resolution to several character storylines while also leaving room for potential future developments. Raylan's trip changes significantly when he chooses to leave the U.S. Marshals in favor of a more peaceful and contented life. Emphasis is placed on his relationships with his daughter Willa and his former wife Winona, demonstrating his development into a caring family guy.
Raylan's retirement signifies a turning point in his journey, and the arrival of well-known figures stirs up memories and thoughts. Boyd Crowder's homecoming brings the series to a conclusion  His encounters with Boyd Crowder are particularly interesting because of how their shared past and divergent paths produce a compelling tension.
Walton Goggins plays Boyd Crowder, a captivating and enigmatic character who walks a thin line between right and wrong. Boyd is initially presented as Raylan's boyhood friend, but he ends up choosing a different route and being engaged in illegal activities. Despite taking different paths, Boyd and Raylan are deeply connected because they both grew up in Kentucky's Harlan County.
Boyd Crowder's appearance in the "Justified: City Primeval" conclusion adds to the suspense and mystery. Boyd's prison break and his unexplained illness give him a new perspective and raise questions about his goals and plans for the future. Curiosity about their future encounters and how they might affect the plot of the series is sparked by the possibility of Raylan and Boyd running into each other again.
"Justified: City Primeval"
is propelled by the complex relationship between Raylan Givens and Boyd Crowder. Their shared past, divergent paths, and irresistible attraction weave a rich tapestry of feelings and tension that captivates audiences. The interactions between these two complicated characters reflect the show's own themes, which explore morality, loyalty, and the enduring ties that unite people despite hardship.
As we say goodbye to "Justified: City Primeval," we're filled with expectation and happiness. Intricate character growth, tense confrontations, and surprising turns are all expertly woven together in this episode. Raylan Givens' transformation into a thoughtful and family-oriented person represents a significant change, and the enticing idea of Boyd Crowder's future storylines has readers clamoring for more.
The conclusion not only provides an exciting conclusion to major plotlines but also sparks ideas for the future. The impact of this finale will definitely be felt by viewers who have grown devoted to these engaging characters and their captivating stories, regardless of whether
"Justified: City Primeval
" moves forward with new chapters or stays an unforgettable limited series.